Picnic around these waterfalls and listen to the birds nearby singing while feasting on a snack of your choice. Additionally, you can make a visit close-by tourist spots:
1. Sardar Sarovar Dam
Widely recognised as the biggest of its kind on the Narmada River, Sardar Sarovar Dam is located near Rajpipla. Supplying hydroelectric power to multiple states neighbouring Gujarat, this dam is a marvel to behold and a site of much historical interest. Those visiting can additionally go for boating within the catchment area. If you're visiting Zarwani Waterfalls, you wouldn't want to miss these dams.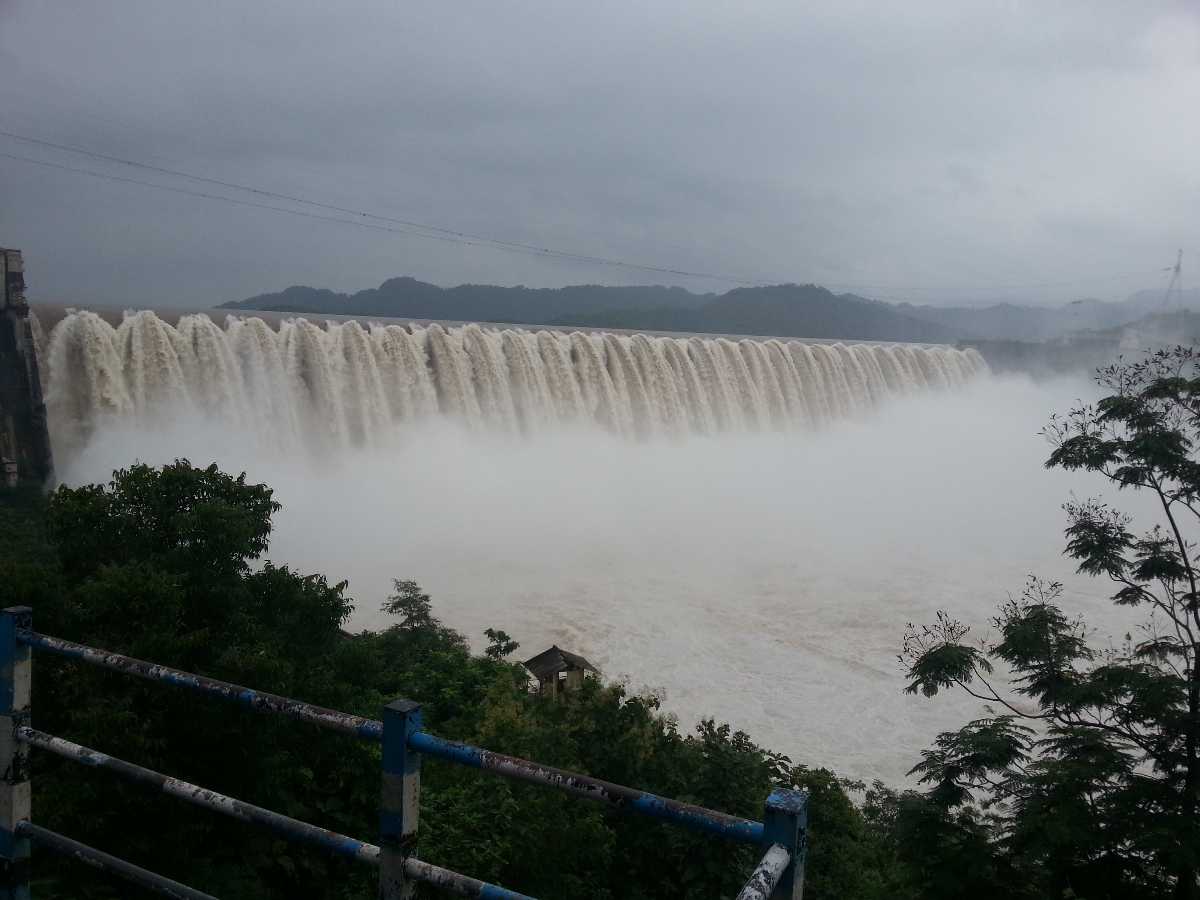 2. Shoolpaneshwar Wildlife Sanctuary
Covering an expanse of about 607 sq km, Shoolpaneshwar Wildlife Sanctuary is one of the most diverse forests in India and home to Zarwani Waterfalls themselves. Teeming with over 575 species of fauna, this forest contains everything from tropical plants to deciduous trees. One shouldn't miss the opportunity to go on a safari in this ecosystem. A home to such varied species of animals as hyenas, leopards, rare rhesus monkeys, pythons, flying squirrels, sloth bears, near-extinct barking deers, pangolins and multiple species of wild dogs, these forests also let one indulge in their passion for wildlife photography. For the bird enthusiasts, there's migratory birds from the Himalayas and Western Ghats. Set in the Rajpipla hills, this sanctuary is also abundant in natural beauty. It's a must to explore for those visiting Zarwani Waterfalls.
3. Samot Malsamot Eco Campsite
About a 28km long, two hour drive from Rajpipla, this campsite is the most ideal location if you like serene forests with tall trees. Along with multiple teak trees, the Samot-Malsamot campsite has breathtaking view points facing the valley -- you can look at the sunset or sunrise because both make for a beautiful sight. Since it is elevated, the location has a slightly cooler climate. The good thing is you would not have to carry your own snacks since the food here is arranged by locals in the area. Nearby is another waterfall (Ninai), which although smaller than Zarwani Waterfalls, is slightly greener.
4. The Shoolpaneshwar Temple
This is a Mahadev temple situated near the Narmada River. Since it was previously located near the basin of the Sardar Sarovar Dam, they had to readjust it while building the dam. It is surrounded by beautiful forests and can only be reached by a boat ride, which is two hours long. It would be a distance of 5 kilometers if you are travelling from Baruch city. The Gujarat Tourism Board has set up a campsite nearby and the main activities are trekking, hiking, sightseeing along the banks of the river and praying at the temple. There is a lot of wildlife to explore nearby, including the Shoolpaneshwar Wildlife Sanctuary. It has a lot of visitors in the "Shravana" month of the Hindu calendar (August to September).