Vadodara
, one of the largest cities of
Gujarat
is a hub of the state's cuisine and culture. Formerly known as 'Baroda', the city offers visitors a glimpse into its fascinating history as well as some lip-smacking food items. The range of restaurants and eateries you can frequent is vast and varied, as is the menu. On the streets of Vadodara, you will find classic Gujarati food, as well as items from the rest of the world. While many in the city are vegetarian, the street food of Vadodara does indeed offer non-vegetarian food options, should you want to explore that.
In this list, we've put down our favourite street food from Vadodara and where you can go to grab a bite of the same. We've made a list of the delicious local delicacies as well as other street food available in the city. Do keep in mind that details about street food eateries can sometimes change though and while this list is accurate to the best of our knowledge, we'd encourage you to go and explore on your own to check out the details we've given.
So, we're saying, read through this list, make sure you're hungry and then explore Vadodara!
1. Sev Usal
Sev Usal is a delicious local snack that comes in numerous varieties and is made up of peas, a variety of Indian spices and of course, garnished generously with sev. It is served with a side of chopped onions, and lemons as well as a spicy gravy and pav (bread buns).
Where to eat:
One of the most popular places in Vadodara to eat Sev Usal is perhaps Jay Mahakali Sev Usal, a stall that enjoys a high daily footfall. It is located at GF 14/15, Prathamesh Plaza (behind Nehru Bhavan) on Palace Road
Timings:
It is open every day from 08:15 hours to 21:15 hours.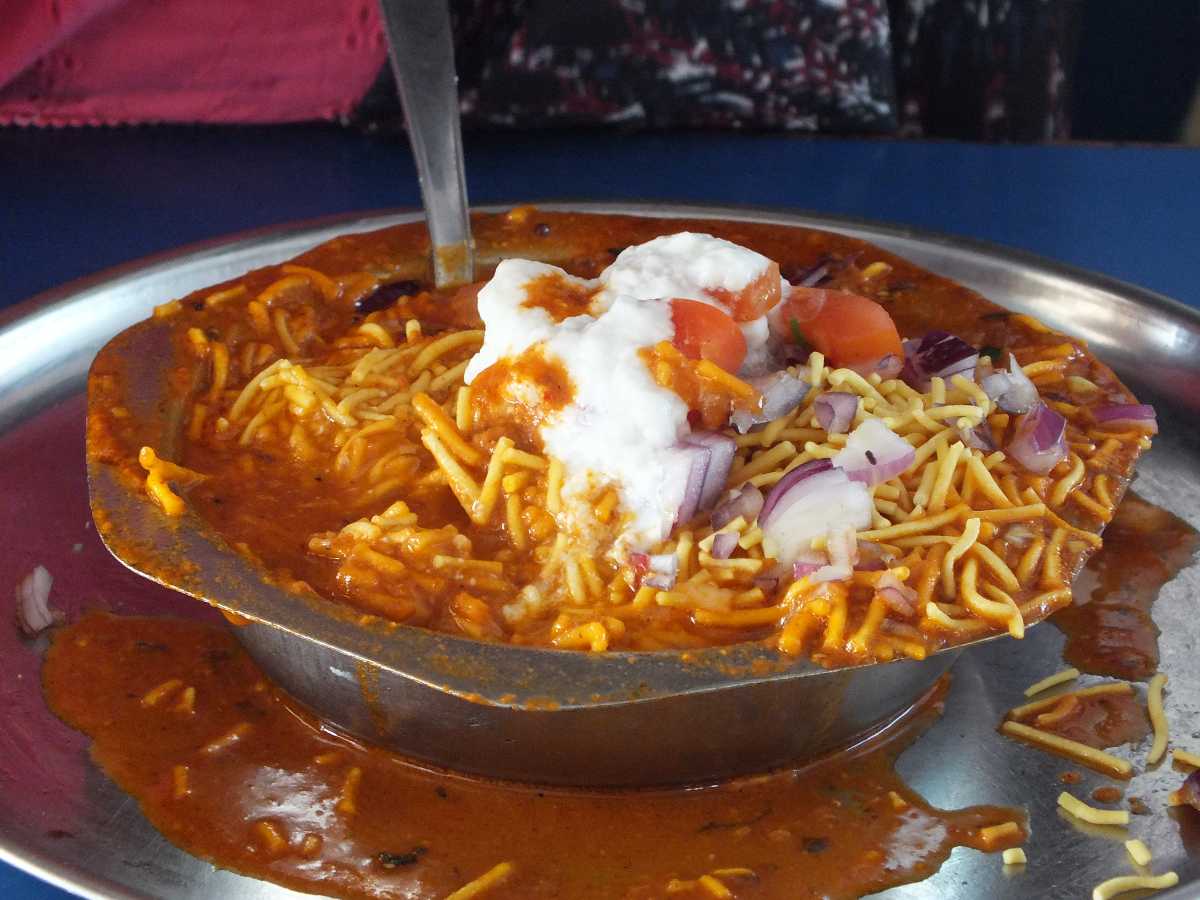 2. Vada Pav
This spicy favourite can be found in numerous places in Vadodara. Consisting of mashed potatoes and various spices all enveloped in a flour batter and fried, this snack is served piping hot and between a pav (bread bun). You can also garnish this with chopped onions, chillies and even some chutney. You can also try Jumbo King Vada Pav in Vadodara.


Where to eat: One of the Vadodara outlets where you can get yourself some vada pav is, Tasty Vadapav, located in Nizampura, opposite Ghelani Petrol Pump.
Timings:
This place is open from 09:00 hours to 21:00 hours every day.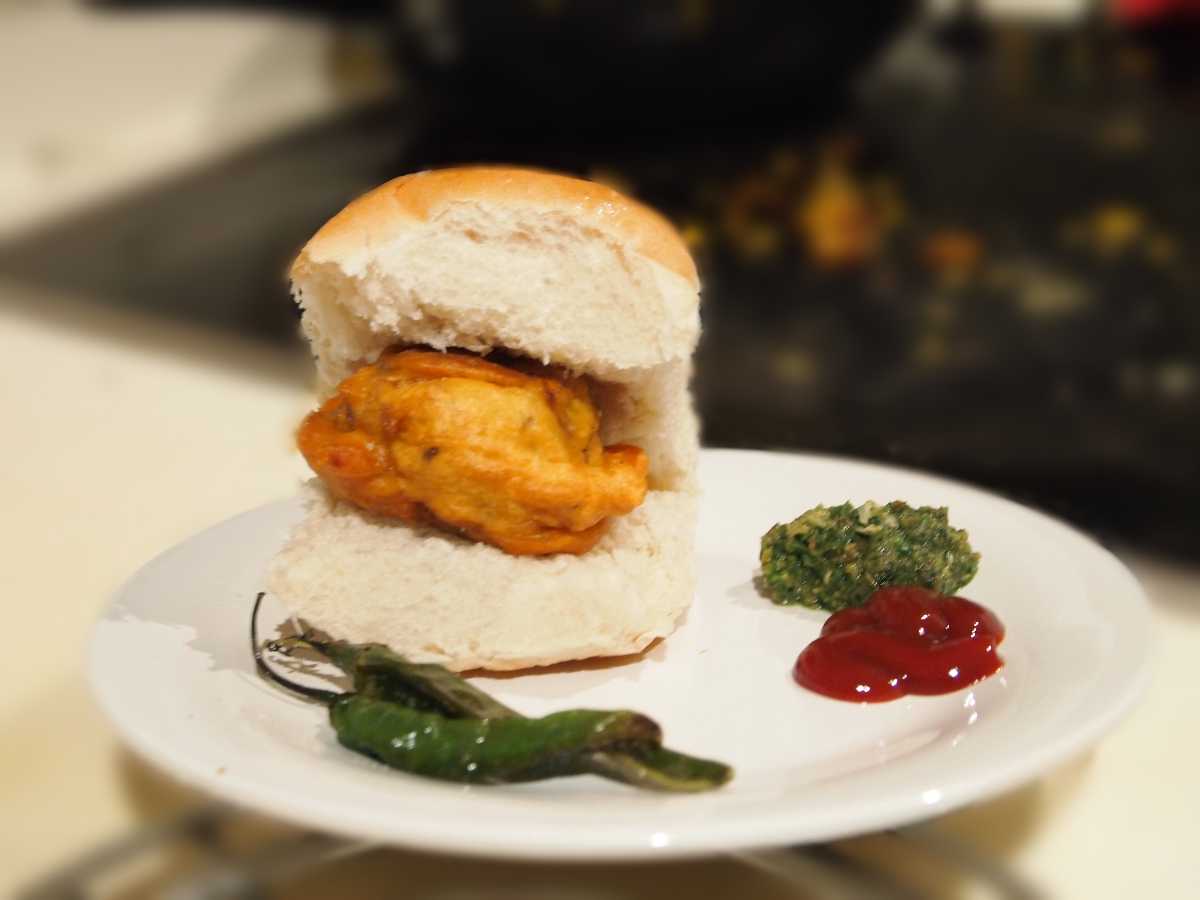 3. Farsan
This one word encompasses a wide variety of salty and delicious snacks that are highly popular with tourists and locals alike. Farsan includes meals such as Dhokla, Khaman, Khandvi, Gathiya, various kinds of Sev, Bhakarwadi and so on. Originating in Gujarati,
Rajasthan
i and Sindhi cuisine, these delicious snacks are especially favourite during festivals and occasions. Some of these are fried snacks, while others are fresh or steamed.
Where to eat:
There are several places in Vadodara that you can visit to grab some tasty Farsan for yourself. These include Shree Jagdish Farsan, which has several outlets scattered throughout the city. Another option is Payal Farsan which is located at Gf-11, Taksh classic, Vadodara. You can get some delicious Dhokla and Khaman for yourself at Balubhai na Khaman, or try some Kathiyawadi from Kismat. You can also go to Lalaji na Bhajiya to grab some delightful bhajiya offerings. Another snack, Handvo, can be sampled at Sasu-Vahu Handvo in the Karelibaug area.
Timings: Most of these outlets are open from 08:00 to 22:00 hours daily.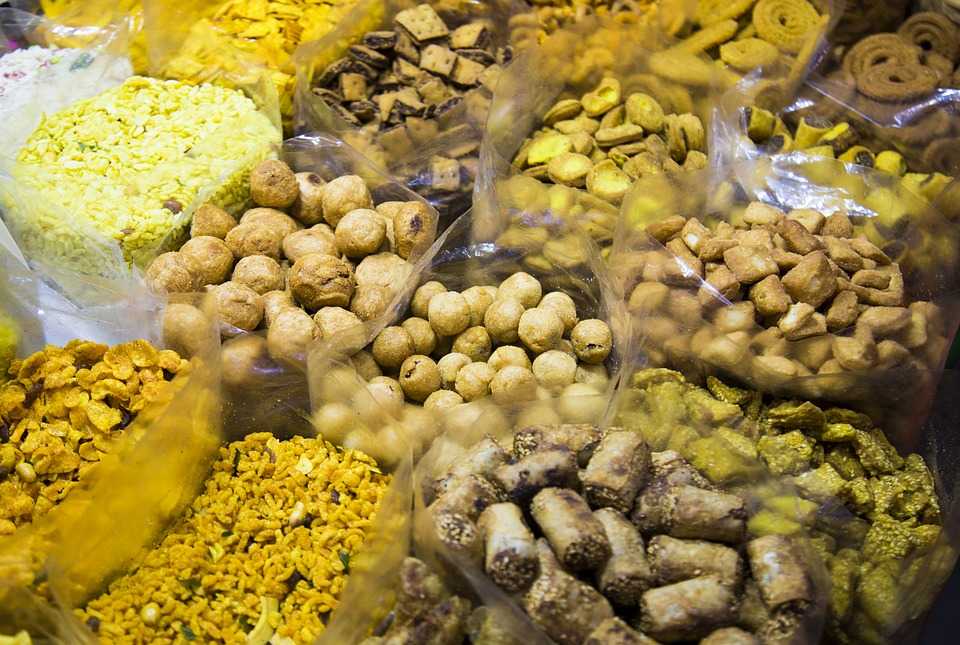 4. Dabeli
Dabeli a favourite dish there, having originated in the
Kutch
region of Gujarat. The spicy snack is made using mashed potatoes and a special Dabeli masala, which is then put inside pav (burger buns) and served with a chutney. One of the most popular places to have this delicious snack is Bhai Bhai Dabeli.
Where to eat:  There are several outlets throughout the city, some bearing the slight variant name of the dish.  
Timings:
Most of these outlets, however, open in the late afternoon post 15:00 hours.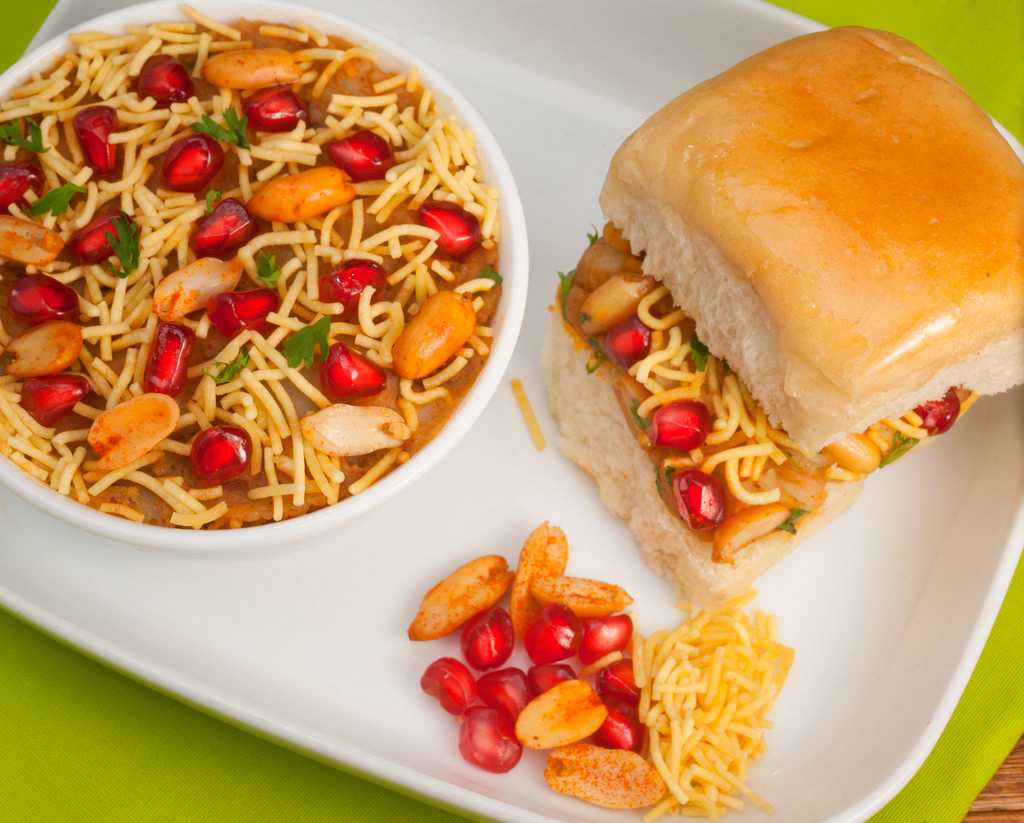 5. Poha
Poha is a well-loved breakfast in many parts of the country and Vadodara is no exception. Starting from early in the morning, there are many outlets which serve up a delicious plate of Poha to start your morning with.
Where to eat:  Some of the places you can visit include, Canara Coffee House, and Fatehraj Sev Usal. 
Timings:
Early in the morning, you can also find vendors close to the Kamati Baug area selling Poha.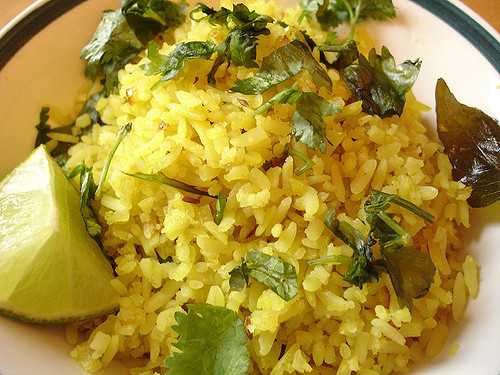 6. Egg items
One among the first things you might see when scouting for street food in Vadodara is egg recipes. Omelettes with wide and varied ingredients are famous here and can be found in abundance. 
Where to eat:  
Raju Omelet located at S/4 Mahalaxmi Apartment, Vadodara which opens from 16:00 to 22:00 hours every day.

Egg Station near Chakli Circle, Jetalpur Road, Alkapuri which opens from 19:00 hours to 01:00 hours every day.
Maji Sainik Omelet Centre, which is opposite the Taj Gateway Hotel in Vadodara which opens at 11:30 hours daily and;
Yaadgar Omelet Center which is on the ground floor of the Surya Kiran Complex, Old Padra Road, JP Nagar which opens in the evening from 18:00 hours to 23:30 hours every day.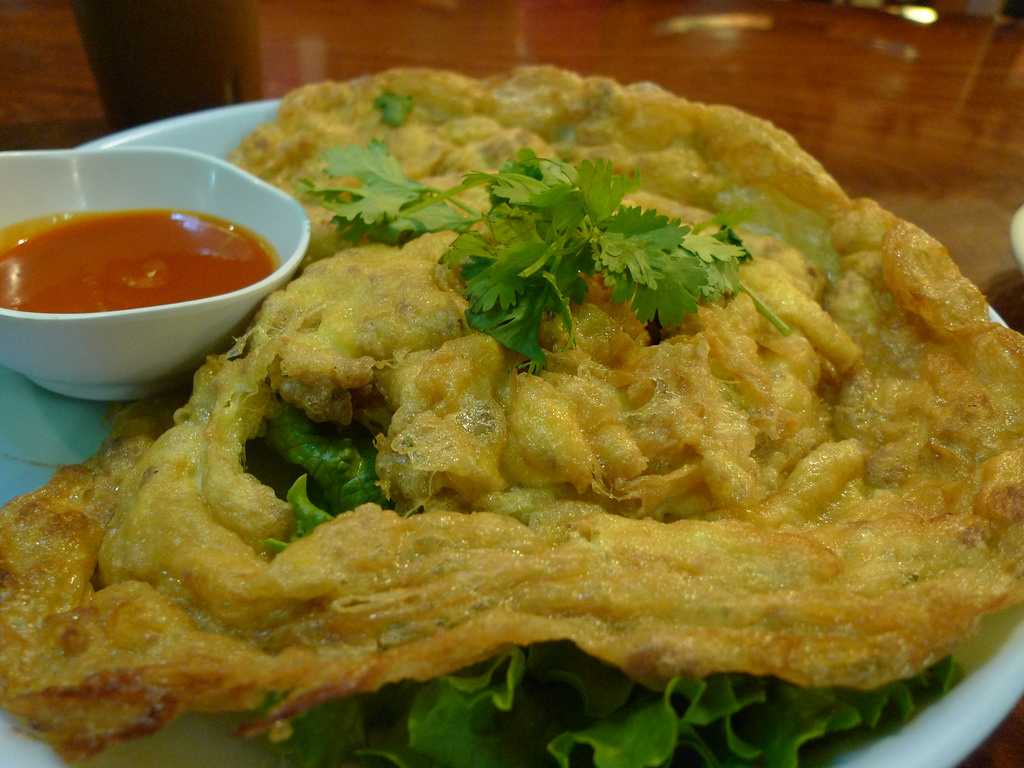 7. Kachori
These are small spicy snacks made from flour into a round ball and filled with a delicious stuffing. The list of ingredients also includes a variety of garnishing and sauce options such as pepper, tamarind sauce, garlic sauce, puffed rice and even Boondi. It is very popular in Vadodara, and many outlets are selling this little, but tasty snack.  
Where to eat:
Pyarelal ni Kachori is one of the most popular outlets in the city with dozens thronging to sample its delicious offerings at any given time. Hundreds of kachoris are sold every day from this eatery located in Munshi no Khancho in Mangal Bazaar. Another place which you can visit is Sukhadia Khambhatwala Sweets and Snacks in Alkapuri.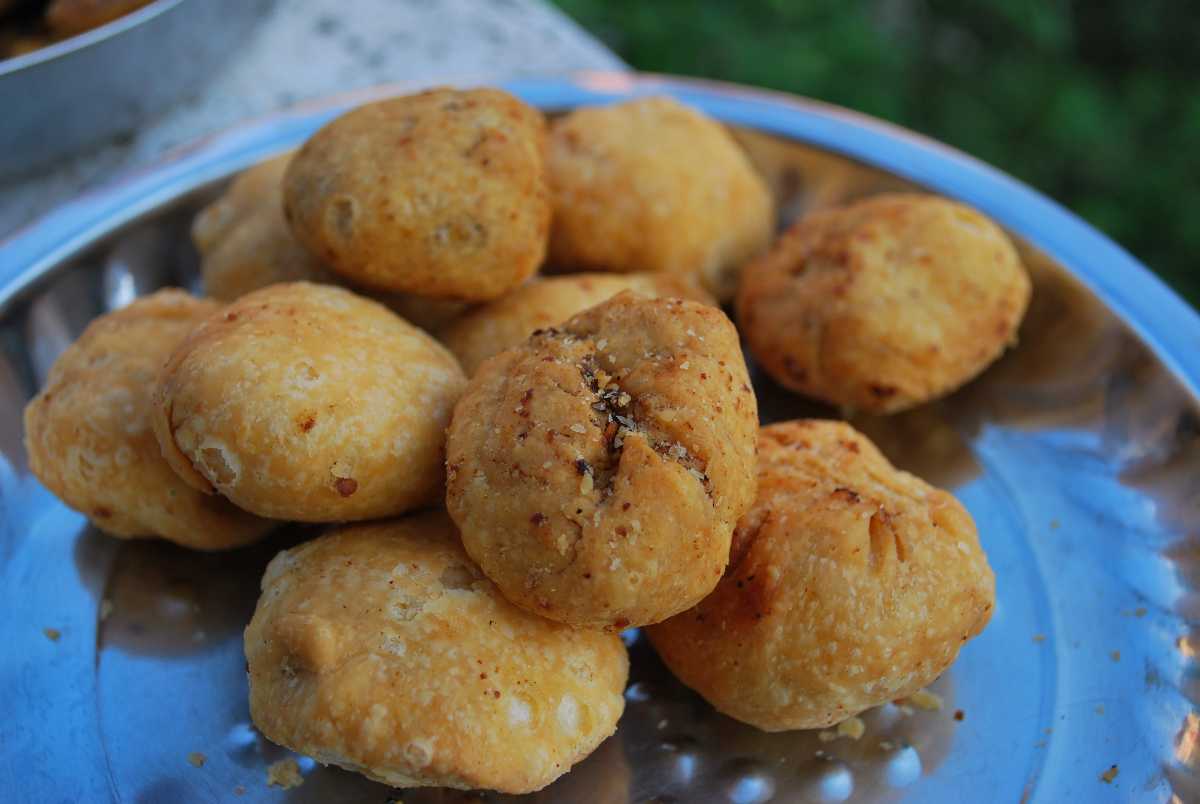 8. Fafda and Jalebi
Indulge with the sweet taste of jalebis and balance it with a bite of Fafda. These two snacks are often eaten in combination and often in excess. Fafdas are made with gram flour, turmeric and cardamom seeds which are fried into long crispy strips and served with a side of chutney. Jalebis similarly, are made by deep frying maida flour batter and soaking it afterwards in sugar syrup.
Where to eat:
  While some roadside stalls do carry both Fafdas and jalebis, it is found in separate stores as well. Most stores selling Farsan, such as Payal Farsan and Jagdish Farsan usually carry fafda. During festivals such as Dussehra, the availability of fafda and jalebi on the streets of Vadodara increases exponentially.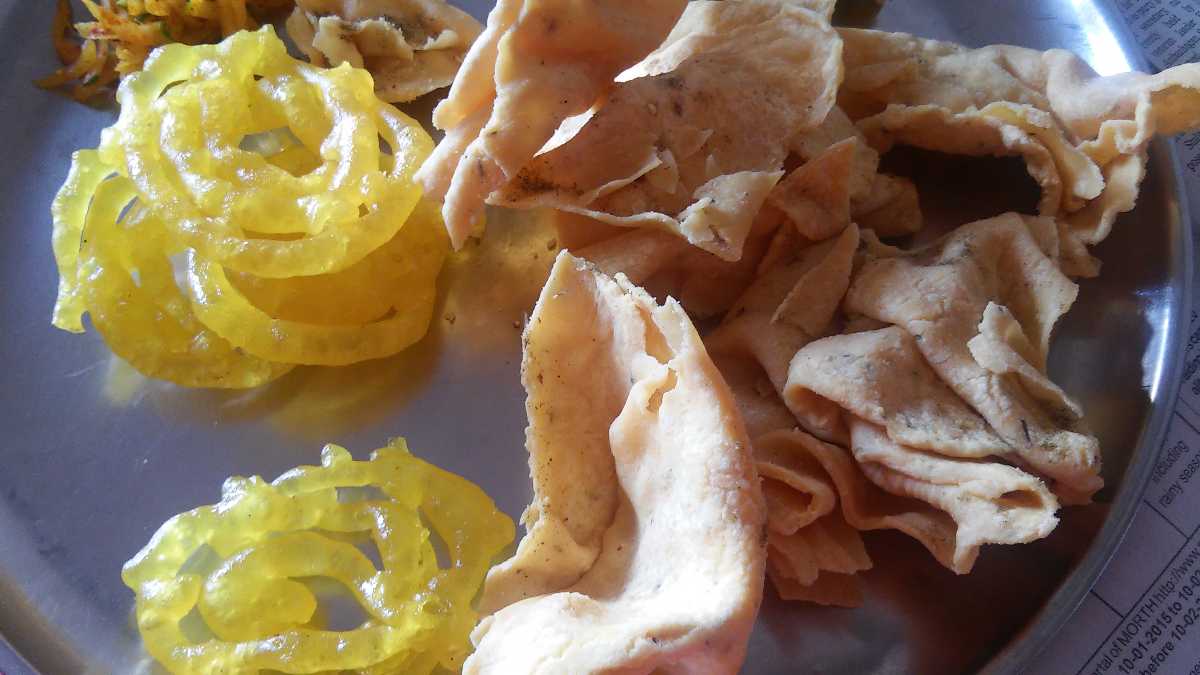 9. Pav Bhaji
This dish consists of a thick gravy with vegetables that is served with soft pav (bread buns) and a side of onions and lemon.
Where to eat:
The snack is favourite in Vadodara, and one of the favourite haunts of locals and visitors alike is Nylon Pav Bhaji located in C-146, Nizampura Main Rd, Giriraj Society, Swaminarayan Nagar, Nizampura, Vadodara.
Timings:
The outlet remains open from 19:00 hours to 23:00 hours every day.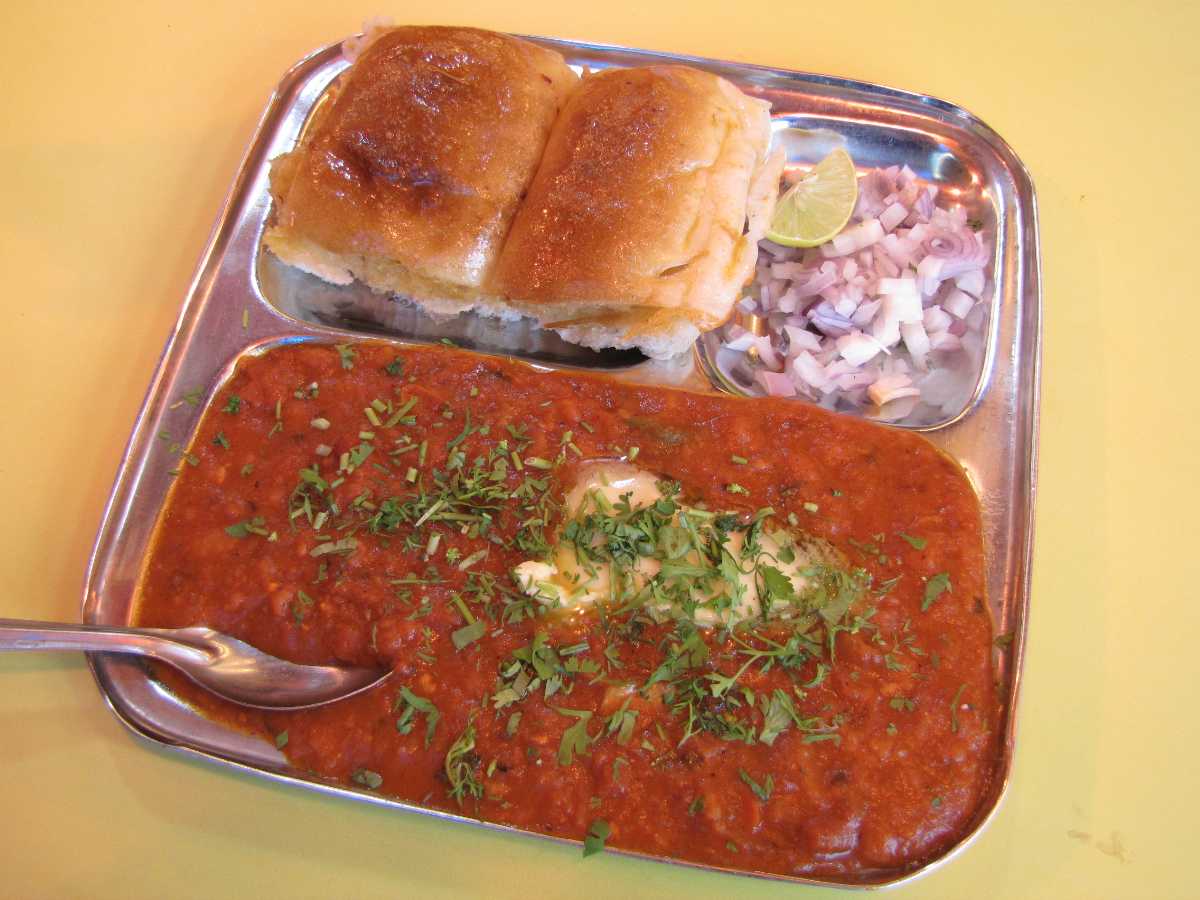 10. Lassi, Faluda, Juice and other drinks
Beat the heat and stay hydrated in delicious style with Fruit Juices, Lassi and Faluda on the streets of Vadodara. The city is peppered with outlets serving these drinks, not to mention that many of the regular food outlets too carry many of these drink options.
Where to eat:
A place which serves delicious lassi is the Larilappa Cold Drink House which is recommended by all who visit. For Juices and Falooda, well-known favourites that you try are
Neelkanth
, Freshco, Near Natubhai Circle, and Amrut Rasghar, which is one of the oldest sugarcane juice outlets in Vadodara. A soda outlet popular with many is Jay Marutinandan Soda Parlour located in the Shivalay Complex in Diwalipura.
Timings:
It is open every day from 09:15 to 23:00 hours.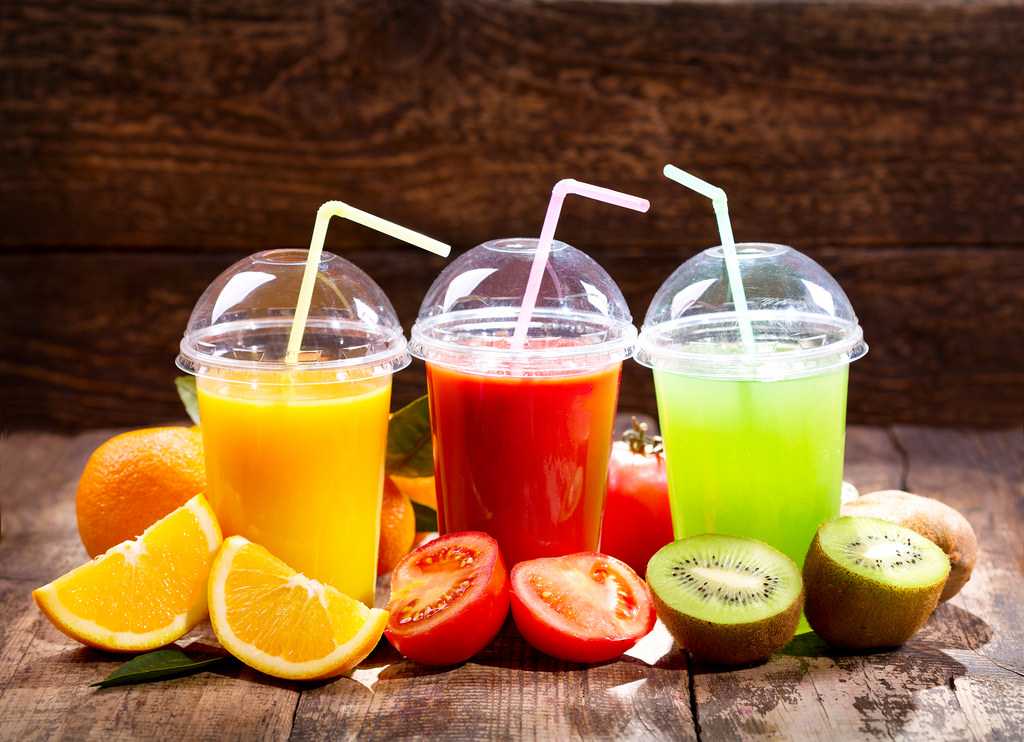 11. Kulfi
Very few things can come close to the delicious creamy coolness of a Kulfi, and in the often hot climate of Vadodara, people seem to agree. Kulfi is a favourite snack and is sold by many vendors all over the city.
Where to Eat
: One of the most favoured Kulfi places is the Rajasthan Kulfi House which is situated in the Ambedkar Circle area of Alkapuri. Their offerings are enough to please even the strongest sweet tooth.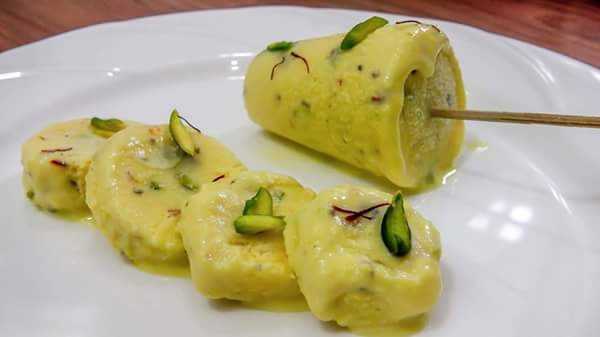 12. Sandwiches
What is street food without a wide variety of sandwiches? In Vadodara, you can visit outlets scattered throughout the city to get your sandwich fix.
Where to eat:
One such place that you should consider trying at least once is Vishal Sandwich located in the Kashi Vishweshwar Township of Vadodara. The site serves pretty much every sandwich option imaginable, grilling and toasting up combinations of your favourite ingredients with an added dash of spiciness. They even have Jain sandwich options if you're looking for the same. Another good option is Bombay Sandwich which is located at B-4 Kamlapark, Alkapuri, Vadodara.
Timings:
The outlet is open every day from 09:00 hours to 23:00 hours.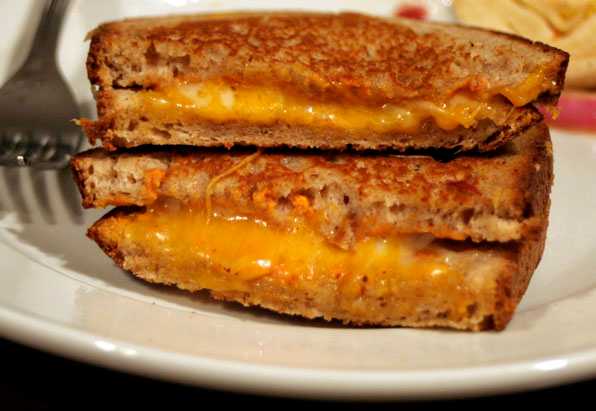 13. Chinese
Chinese food has over time found a very fond place in our palates. Vadodara has several options where one can enjoy Chinese street food, such as Nan King.
Along
Fatehganj road too there are several street food carts which sell Chinese food. While a large part of these carries vegetarian diet, non-vegetarian Chinese food is also available.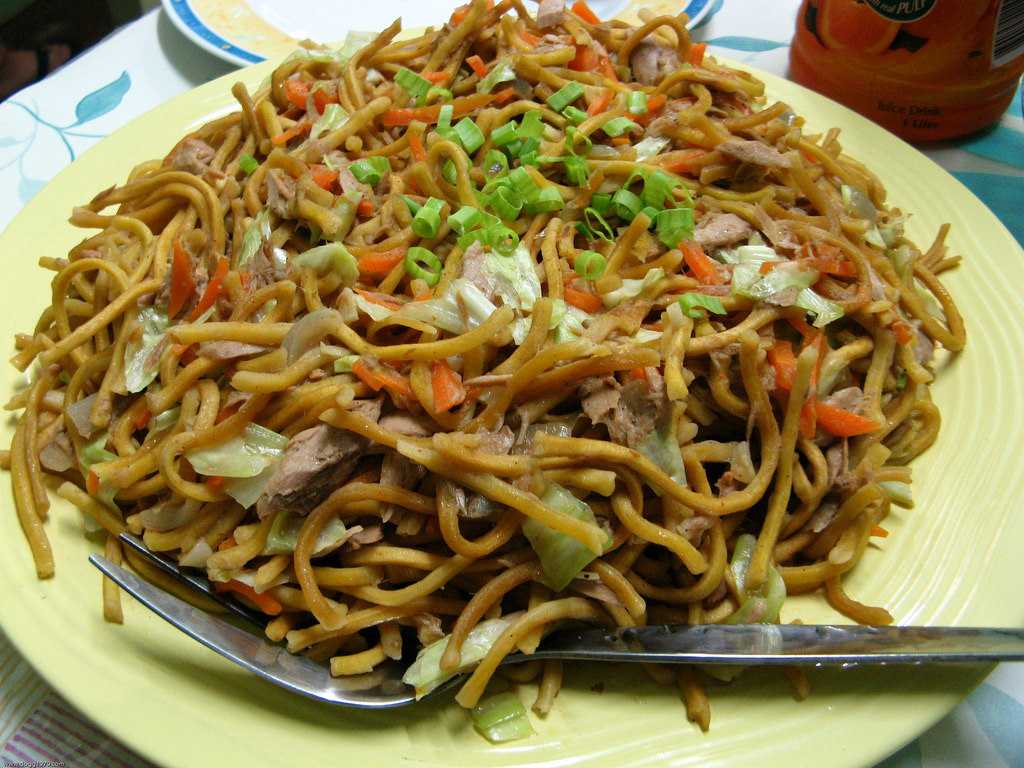 14. Mexican
While not exactly a Gujarat staple, Vadodara offers delicious Mexican food. Salsa Habanero, a shop which opens only in the evening and on weekends, serves up all tasty offerings to satiate all your Mexican food cravings. The outlet is located in the corner of Samta Road in Vadodara.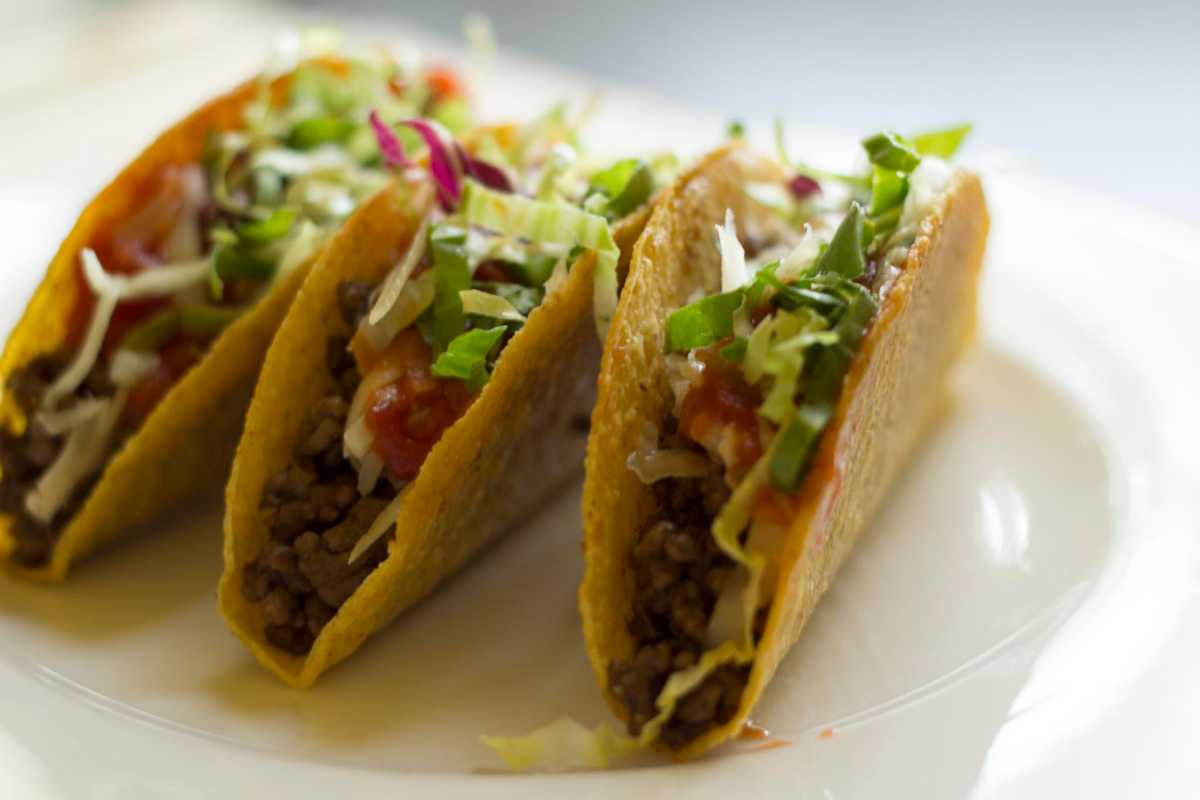 Have you tried these dishes yet? Which one is your favourite? And if you haven't tried these yet, we strongly encourage you to follow the food-trail and explore Vadodara as soon as possible. But always keep in mind that safety and hygiene are paramount, and please do not eat anything that can make you sick.