The 75-acre wide patch of land is proliferating with trees and tranquil spots.
Butterfly Garden
An attraction spot for photographers, the Butterfly Garden is surrounded with greenery like most of the park. It has a grand statue of a yellow butterfly with a seat attached to it. This is a selfie-spot for individuals who seek to capture memories.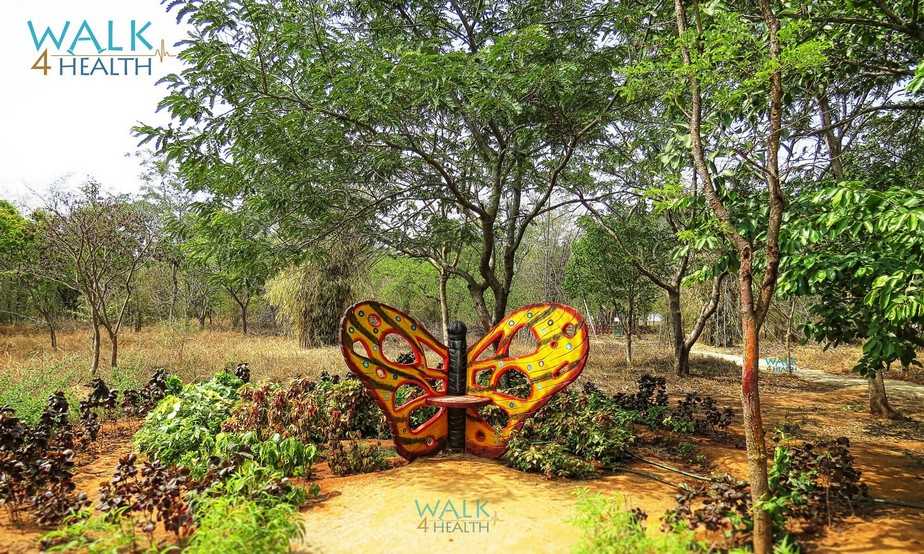 Tortoise Lake
A massive tortoise placed beside a lake calls for what is commonly known as the Tortoise Lake. It stays as eye-candy for children for they can try and climb on it and feel its rocky texture that resembles that of a real-life tortoise.
Walking/Jogging Track
Early risers' and fitness seekers' needs have been taken care of with its 2.2 km long track made only for walking or jogging. It is surrounded by trees, thus refreshing and purifying the air around the park and making it suitable for a healthy intake.
Canopy Walk
A 226 meters long pathway fenced on either of its sides makes for a delightful site. Canopy Park has an abundance of trees and therefore, birds that can be heard chirping, and butterflies that sparkle in their radiant colours, blissfully intriguing the minds of the beauty of nature.
Gazebo
The table-shaped seating arrangement at one of the locations makes for a tranquil brunch spot and calls for families and couples to spend quite afternoons amidst the lush green provided by the park. Small meetings, either weekly or occasional, are conducted at the Gazebo.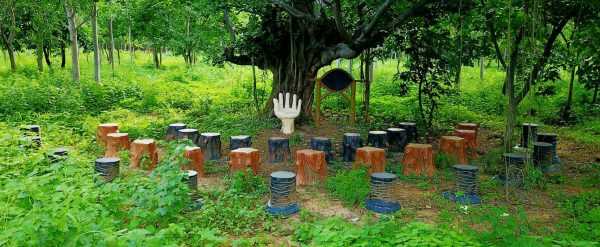 Tree Monster
One of the trees has been carved into a structure resembling Groot from Guardians of the Galaxy. The place is another selfie spot designed to capture memories.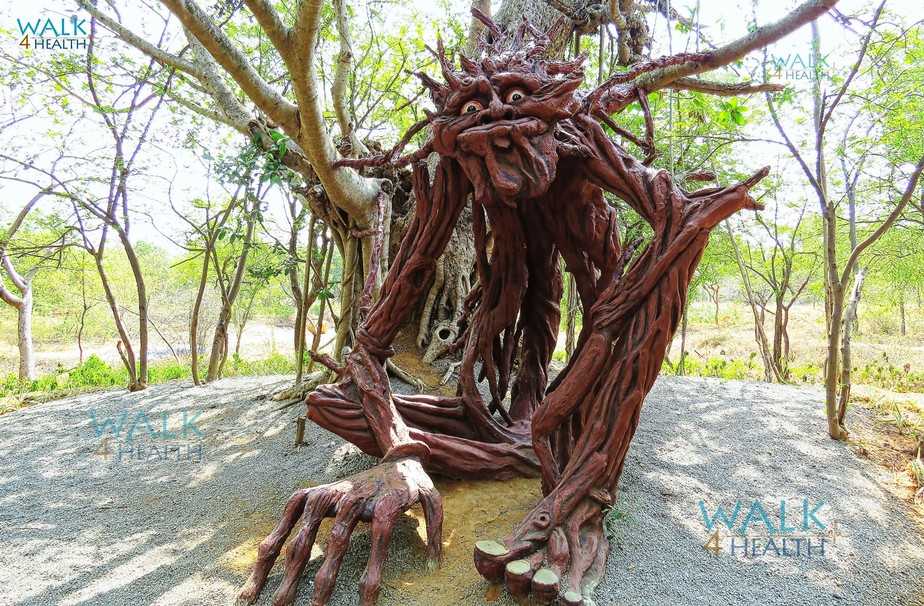 Ride to the tree top
There is a spiral stairway leading to a tree house that provides a view of the park. It is the most visited by children.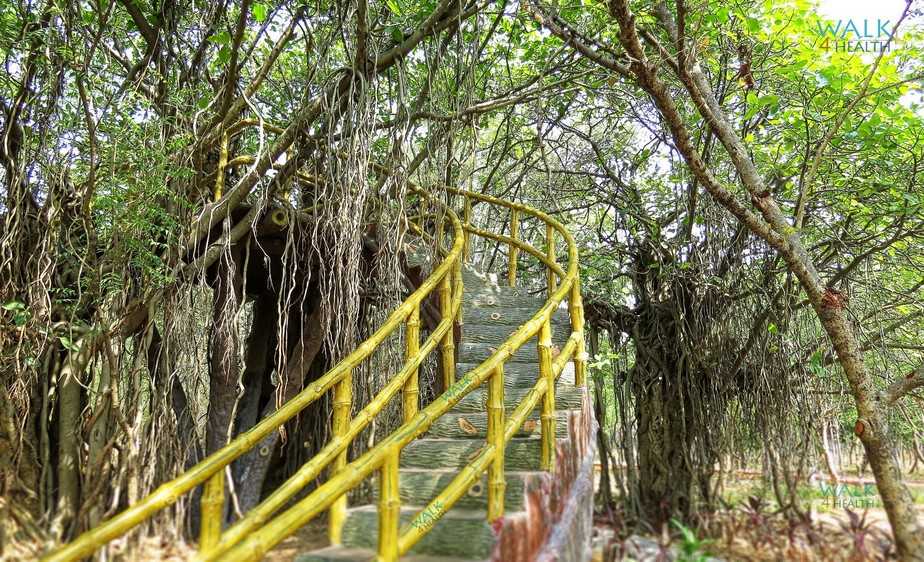 Picnic Spot
The picnic area is erected with tables and benches for people to spend a family brunch at. This too is surrounded by trees.
Outdoor classrooms
For the purpose of a school visit, there are two areas promoting learning in nature. They have been equipped with the necessary classroom paraphernalia of blackboards, chairs and tables. Trips such as this create a nurturing environment and stimulate learning among children.
Play area
The play area is dedicated to providing a treading time for children. There is a miniature rock-climbing structure and slides and swings that create a haven for children.
Zipline rope
A rope connected from one end of the park to the other provides an over-the-top experience, literally. The fee to book a ride from the rope is INR 50.
Yoga sessions
Many fitness enthusiasts have made it a weekly task to practice yoga or meditation within the transcendental greenery inside the park. It makes for a liberating and healthy arena for spiritual activities.