GRS Fantasy Park is a huge park sprawling across a vast area of 30 acres. It is so planned and designed so as to cater numerous water and other fun rides as well as a location for a myriad of activities. The three main attractions of GRS Park include:-
1. Thrill Rides:
As the name suggests, Thrill Rides are the best way to get your adrenaline pumping. These include Dragon's Den which takes you through the Jurassic ages, Columbia, Aqua Tornado, Aqua Racer, Amazonia which simulates a ride through the Amazon Rainforest, Pendulum Slide, Freefall Crazy Crusie, Wavy Crazy Cruise and Music Bob which is a musical water ride.
2. Family Ride:
Have a fun-filled day with family at the Family Ride section of GRS Park, which has amazing rides such as Hawaiian Paradise interactive water systems, Swing Chair, Dashing Car, Snow Sledge, Float Slide, Red Indian Falls, Jal Tarang, Aqua Dance Floor, Lazy River, 5D Virtual, Telecombat, Rock Climbing, Thunder Slide, Catapult and Multilane Slide.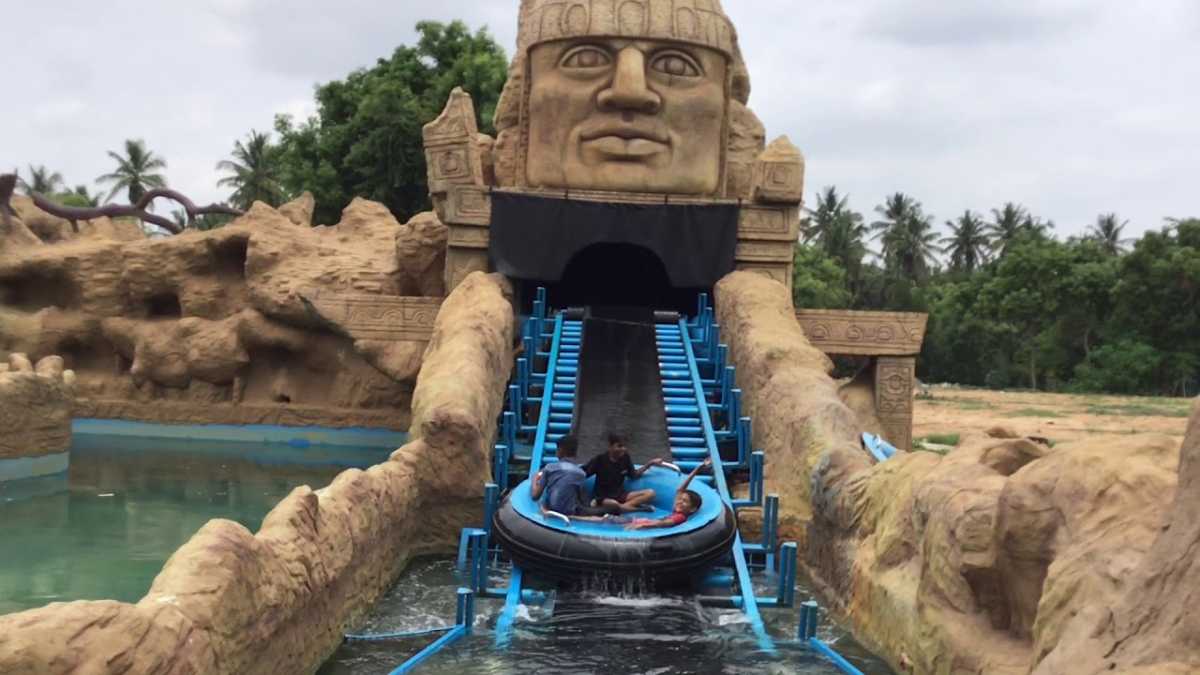 3. Kids Ride:
GRS Park has special provisions to keep your little ones entertained for hours. Some of these include Carousal, Caterpillar, Baby Train, Mini Aqua Bowl, Ramp Slide, Play Area, Kid's Pool, Aqua Trail and Atlantis.