Similar to travelling and accommodation, food in Bukit Lawang is also quite reasonable along with high standards. The menu includes everything from authentic Indonesian dishes to desserts like pancakes, potato cakes. Some of the must-try dishes in Bukit Lawang are: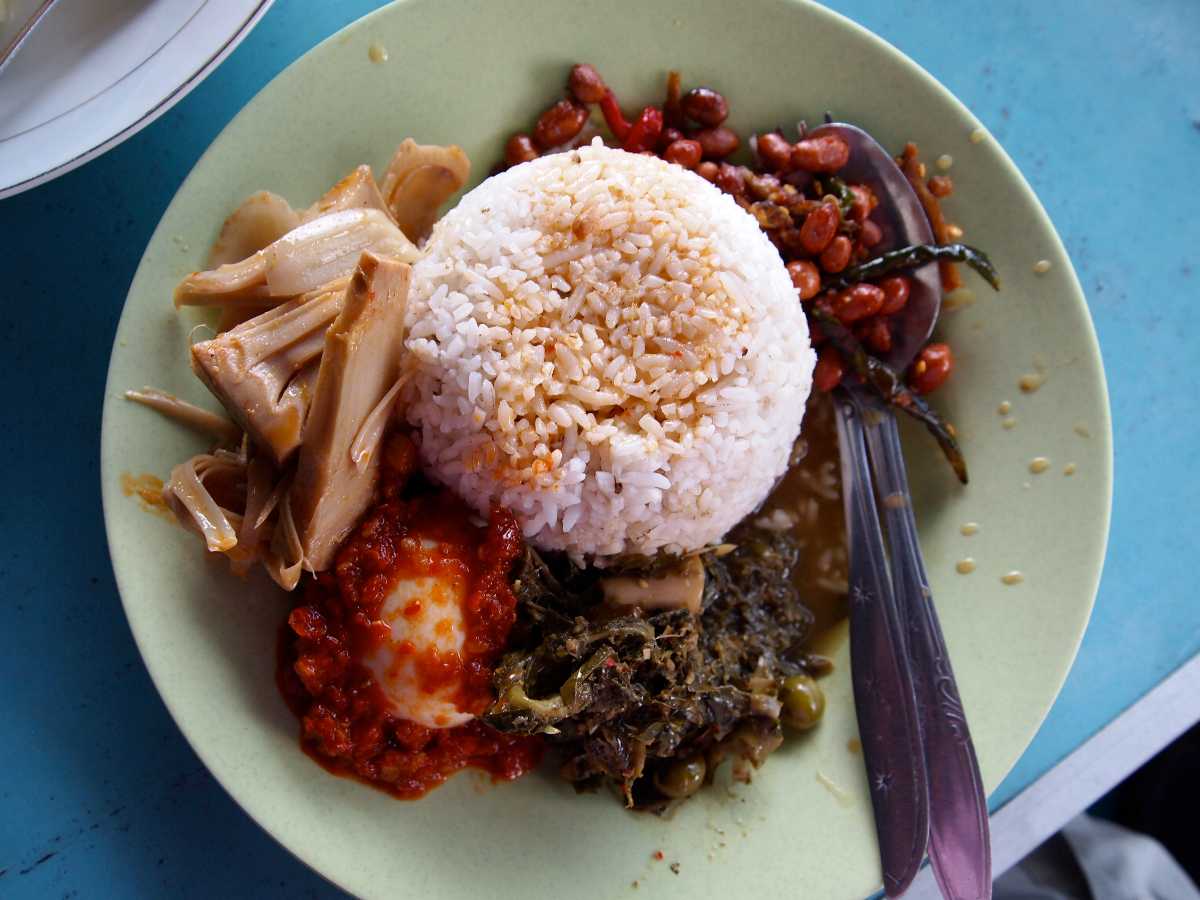 1. Putu Bambu
A traditional cake made of rice flour, palm sugar, and grated coconut, Putu Bambu is steamed in bamboo tubes.
Cost
IDR 5,000 to IDR 10,000
2. Mie Tiaw Goreng
It is flat noodles which are fried in spicy sambal.
Cost -
IDR 10,000.
3. Tauco
Tauco means fermented yellow soybean used for cooking vegetables. It is generally served with rice and other vegetables.
Cost -
IDR 10,000.
4. Rujak
Many fruits like pineapple, water apple, star fruit, and jicama are mixed with spicy peanut sauce.
Cost -
IDR 5,000.
5. Sate
Grilled meat is served on sticks, usually chicken and sometimes beef.
Cost
Four sticks of Sate costs around IDR 10,000.
6. Nasi Goreng
Known as the national dish of Indonesia, Nasi Goreng is made of fried rice, chilli paste, and sweet soy sauce.