Here is the list of things you can do at this island:
1. Hiking
The hike starts at the point where the longtail boat from Koh Tao drops the tourists. From here you need to follow the boardwalk and continue to your left. At this point, you will find yourself at the foot of the steps. From here, It takes about 15 to 20 minutes to go to the viewpoint. Climbing the way up through the boulders may require you to squeeze yourself to ease your way to the top. You might also find it a little cloudy after reaching the top, but it will be worth a climb and a picture.
2. Snorkelling or Diving
As compared to other spots, Koh Nang Yuan is excellent as a snorkelling and diving spot. You will find soft and hard corals just a few meters away from the beach. Some of the diving/snorkel spots on this island are Twin Peak, Japanese Gardens, White Rock, and Green Rock. You will not be disappointed by snorkelling as you will find quite a diverse marine life and colourful corals.
3. Ziplining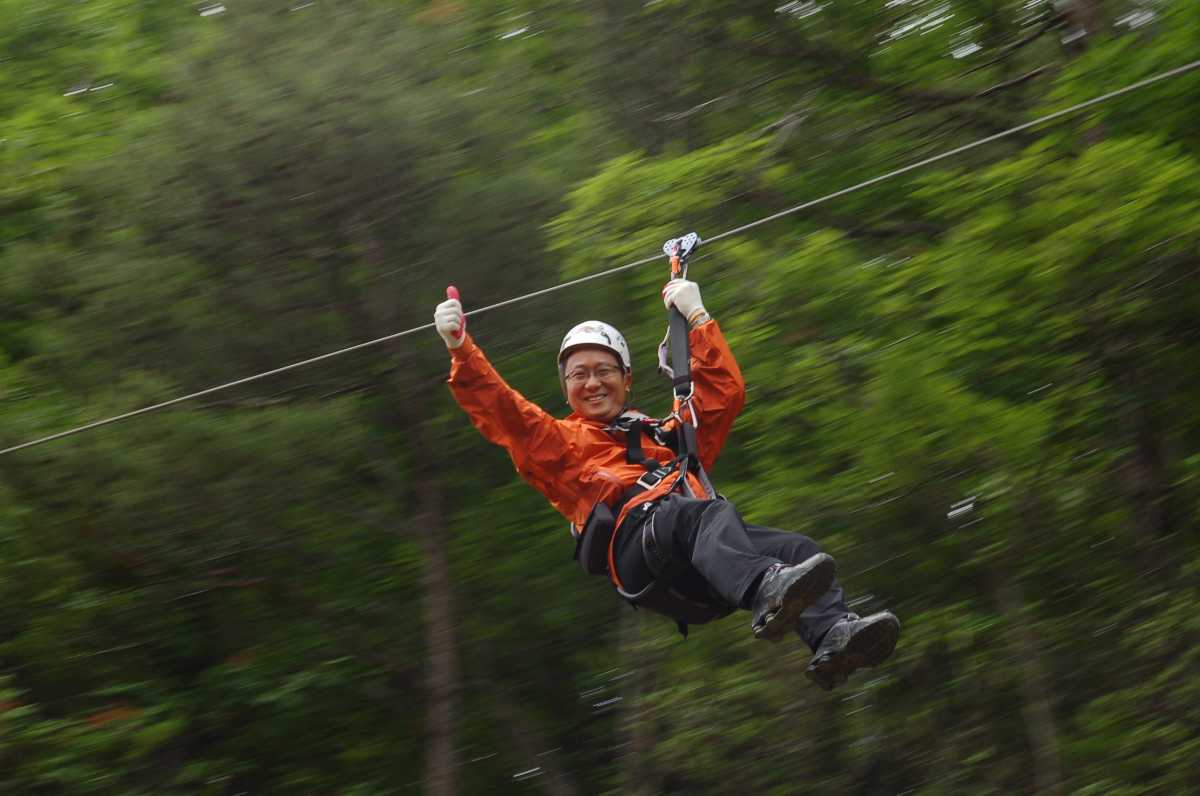 The beaches are usually not packed as compared to other destinations; hence, you will not have to wait for ziplining activity. It consists of two lines going through both the islands and is an extremely adventurous activity for adventure enthusiasts. Hence, make sure not to miss it.
4. Swimming
Swimming is another option if you want to refresh yourself. The water by the beach is perfect to replenish you. However, be extra careful while swimming as the currents in the water tends to be quite strong.
5. Relax on the beach
If you are not interested in doing any of the activities, then you can lay down and relax on the beach, enjoy the white, pristine sand, the clear waters, and the high tides.