Koh Tao
is small paradise island cloistered on the eastern Gulf of
Thailand
. Packed with breathtaking beaches and bays, Koh Tao is best enjoyed by road, scenic boat rides or hikes. Affectionately called the Turtle Island, Koh Tao is home to mulitple turtle species. It's no wonder why the island's clear waters appeal to adventure seekers and divers and they flock in millions every year to this island. 
While Koh Tao is hugely popular amongst tourists, the islands near Koh Tao are not too be missed out on either. Koh Phangan and
Koh Samui
surround Koh Tao and provide stunning visuals and abundant marine life to sight in its clear waters. Sometimes they get completely overlooked by travellers. Check out the complete guide to Koh Phangan and Koh Samui for your next trip to Thailand.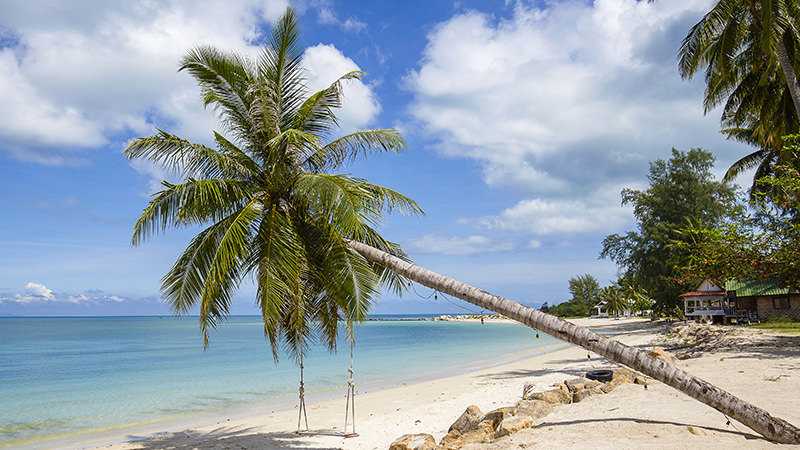 Spectacular beaches, coves, inlets, and bays is what you should think about when you think of Ko Phangan. Best known for its full moon parties, the island is quite deserted otherwise, perfect for the ones who seek tranquillity away from the hustle and bustle of a city. The island is fringed with life and activities you will never get bored of. Spend a day on the beach frolicking and pair it with a pleasant dining option afterwards. 
How to Get There 
Getting to Koh Phangan is as comfortable as it can get. You can either take a scooter to reach Kat Khom beach. If hiking is your thing, walk northeast from Chalok Lam and over the hills to Hat Khuat, a favourite spot for
snorkelling
. You can also take a boat from Chalok Lam or Thong Nai Pan.
What to do 
Remember the moons shown in fairy tales? That's precisely the kind of moon you will see over at Koh Pangan. People from all over the world come to this island to celebrate the full moon night. The party beings at dusk when the round yellow moon appears over the golden sand. Its a treat for your eyes. There's something for everyone at this party. From soulful to EDM and everything that comes in between bursts out of speakers as people dance under the moonlight. There's an incredible local cuisine to hog on coupled with a wide range of drinks. The moment you think the party is dying down, fireworks light up the sky and the celebrations go on until the morning. Gushing waves, heartwarming music, and a beautiful atmosphere. The full moon parties tick all the boxes for a great party.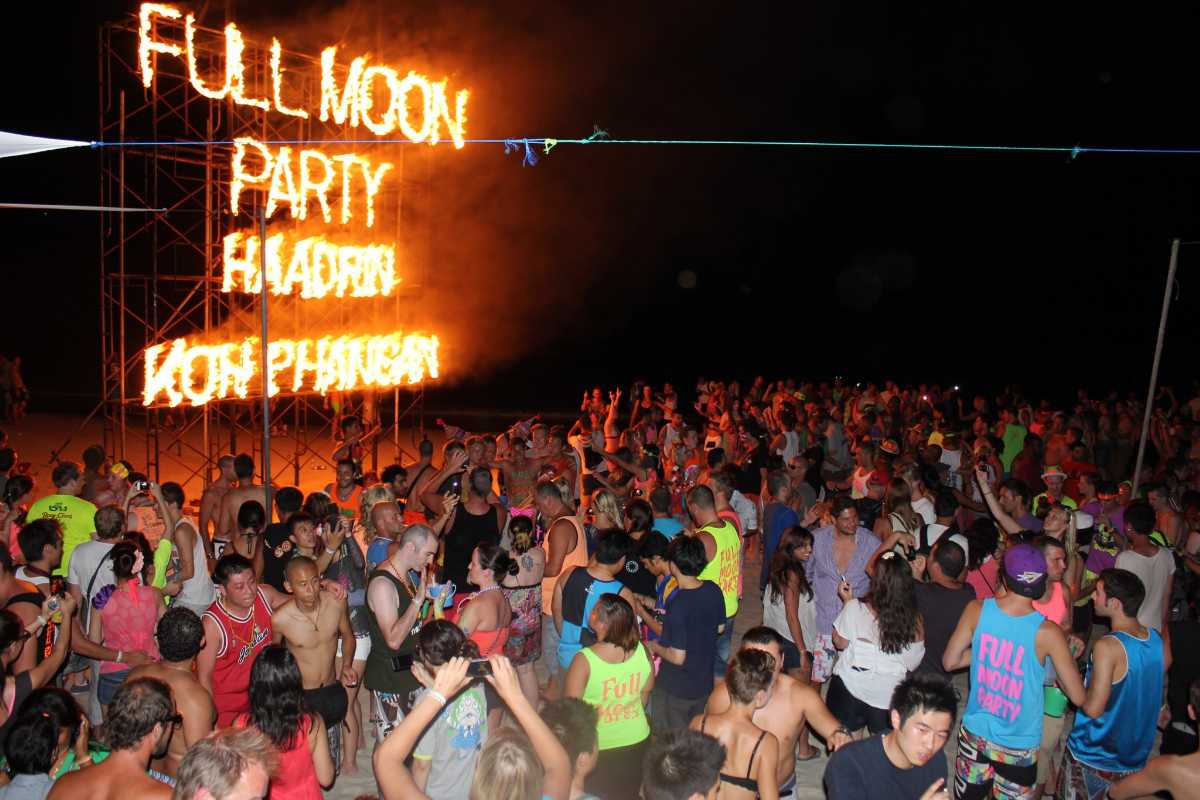 Tranquil Temples
Change out of your beach clothes and head over to the holy shrines Koh Phangan houses. The temples located here provide a serene environment which inspires inner and outer peace of mind. Located 1.5km from Chalok Lam is the vibrant
Guanyin Temple, a Buddhist temple
which houses an eye-catching sculpture of sleeping Buddha. Another temple worth checking out is Wat Khao Tham, which is placed in the thick foliage of trees upon an isolated hill close to Ban Tai.
Deep Diving and Snorkelling

The diving scene at Koh Pangan isn't as thrilling as it is at Koh Tao, but there's no shortage of professional diving courses of all kinds. Diving at Koh Pangan isn't all cons. Things accelerate due to a smaller dive group which saves you time to explore more on the island.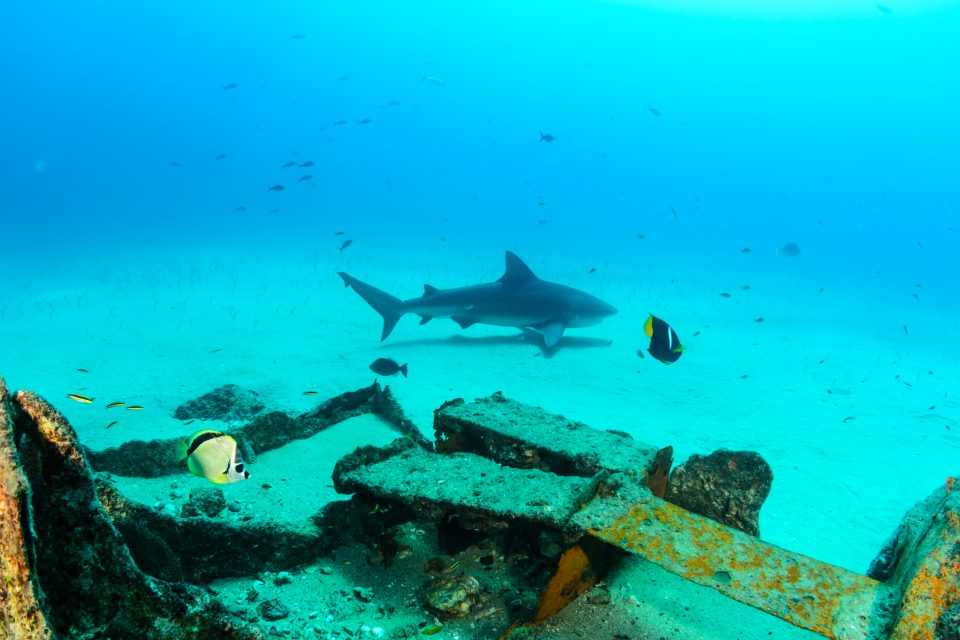 90% of Koh Phangan comprises of pure and undisturbed tropical forest, so spotting wildlife in abundance is a common sight. Although most parts of the forest are reserved and can't be accessed by travellers, the island packs some exhilarating hikes for you. Surrounded by a national park, the Nam Tok Phaeng waterfall can be witnessed after an understandable sailing hike. A further three-hour loop trail would take you to through the jungle's other awe-striking waterfalls and also bring you back to where you commenced your trek. Want more? Walk up to Khao Ra, the highest point on the island, a mountain standing tall at 625m. So tie up your walking shoes and take lots of water, you are in for a memorable adventure. The best time to visit the waterfalls is from October to January.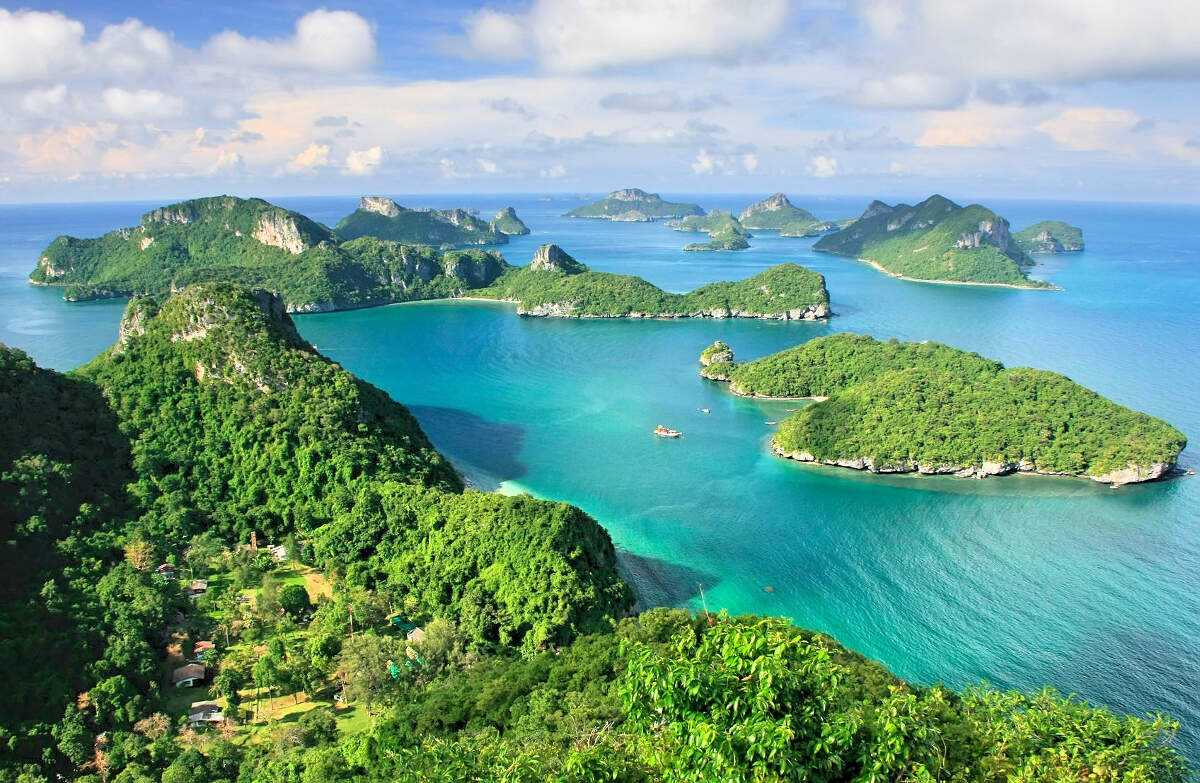 Drink and Dine

A visit to the island during the full moon party period would mean a queue for the tables. But none the less, the food here is splendid. There's a full-fledged menu offering all cuisines but choose the local cuisine for apparent reasons. Head over to Fisherman's Restaurant for a hearty meal or the Belgian Beer Bar to enjoy a cold one by the beach, as the sun goes down.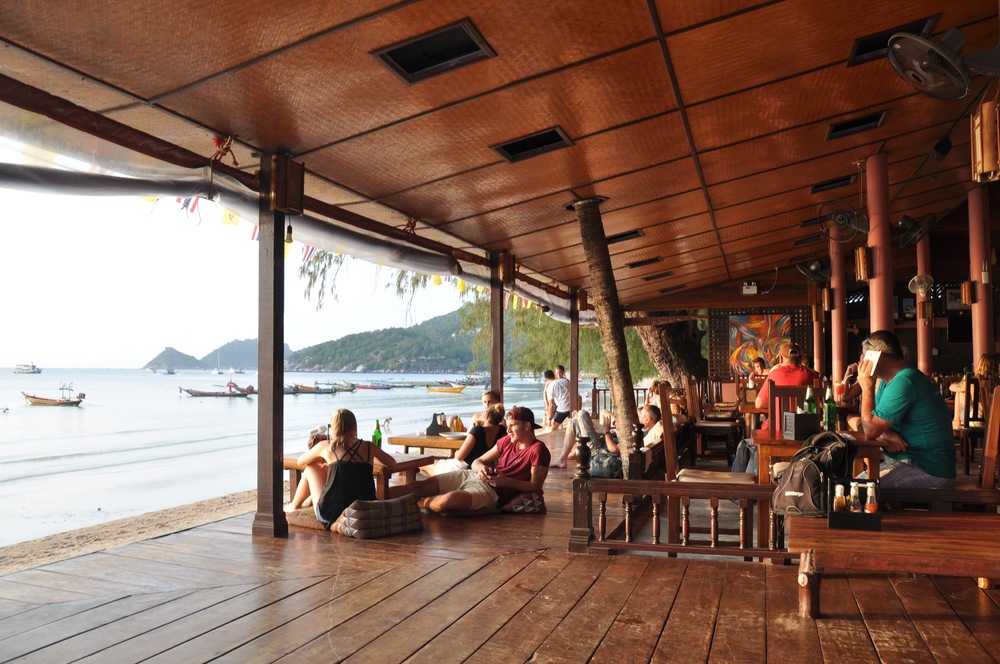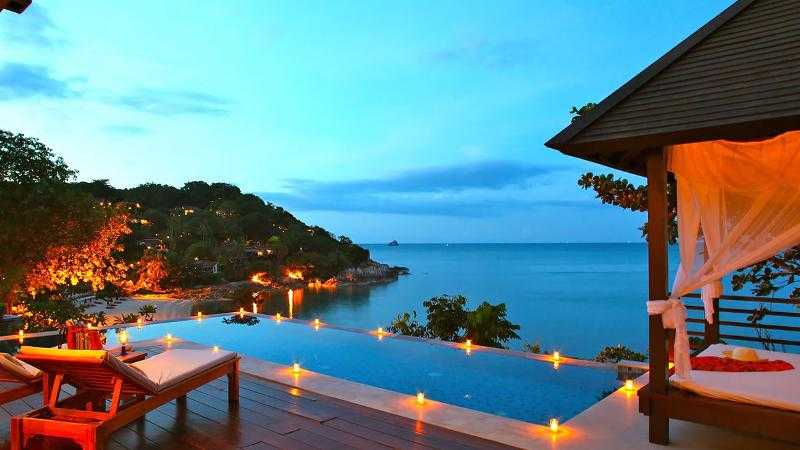 Whether you want to walk on the beach with satin sand between your toes and warm waves crashing in the background, read that long due book while lying on a hammock, rejuvenate yourself with an exclusive spa or party till the sun comes up. With something to offer to everyone, Koh Samui is just the place for you.
How to Get There
The fastest and most convenient way to reach Koh Samui is by a flight. If flying is not your thing, several catamarans and ferries start from Don Sak or
Surat Thani
or even the mainland Thai. You need to keep a check on ferry timings as they happen to change frequently. Need not worry about travelling as the local population will gladly help you by showing the correct directions and guide you step by step. The queues for ferries are usually long so you would want to arrive at the earliest to not face disappointment.
What to do 
Eat, eat, and eat
Indulge in world-class cuisines and be prepared to have the meal of your lifetime. From the
simple local dishes to specially curated
ones by top chefs, the food at Koh Samui brims with flavour and this is the reason that it is so popular as an island near Koh Tao. With a vast menu at almost every restaurant, you are spoiled for choice. Don't opt for the fancy restaurants with prices that could burn a hole in your pocket. Thailand's best is offered at the roadside shacks. Kow gana or rice and curry shops overflow at this island offering Thai-style curries. Whether you choose to have quick bites with your squad or a romantic candlelight dinner with your partner by the sea, the food scene in Koh Samui at any time is more than satisfactory.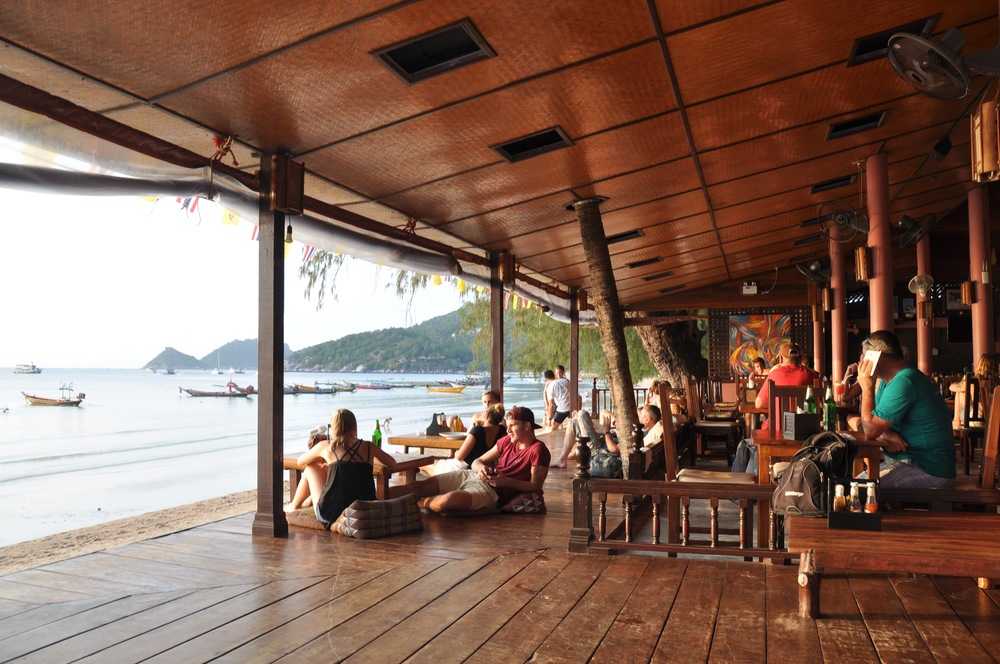 Breezy Beaches
Clear sky, cool wind, and lots of suns is the kind of weather you will come across in Koh Samui. So pack a lot of sunscreen and your best swimsuit to make the most of your beach day. Swimming in the pristine waters and dozing off on a hammock is the perfect retreat here. Sip on cocktails at Coco's Tams, or watch the best sunrise and sunsets at Chawend Beach, the beaches here pack a great deal of fun for you.
Mindful Massages
Treat yourself with one of the best mind and soul cleansing techniques of the world at Koh Samui. Even lying on the beach all day can be painful. Head over at a spa place to unwind and. Let yourself loose as the massages and spa here take you the next level of tranquillity. Whether its the fasts, yoga, herbal treatments, tai-chi, or the more traditional chakra methods, the treatments here will energise and get you in shape in no time. Book an appointment to avoid waiting.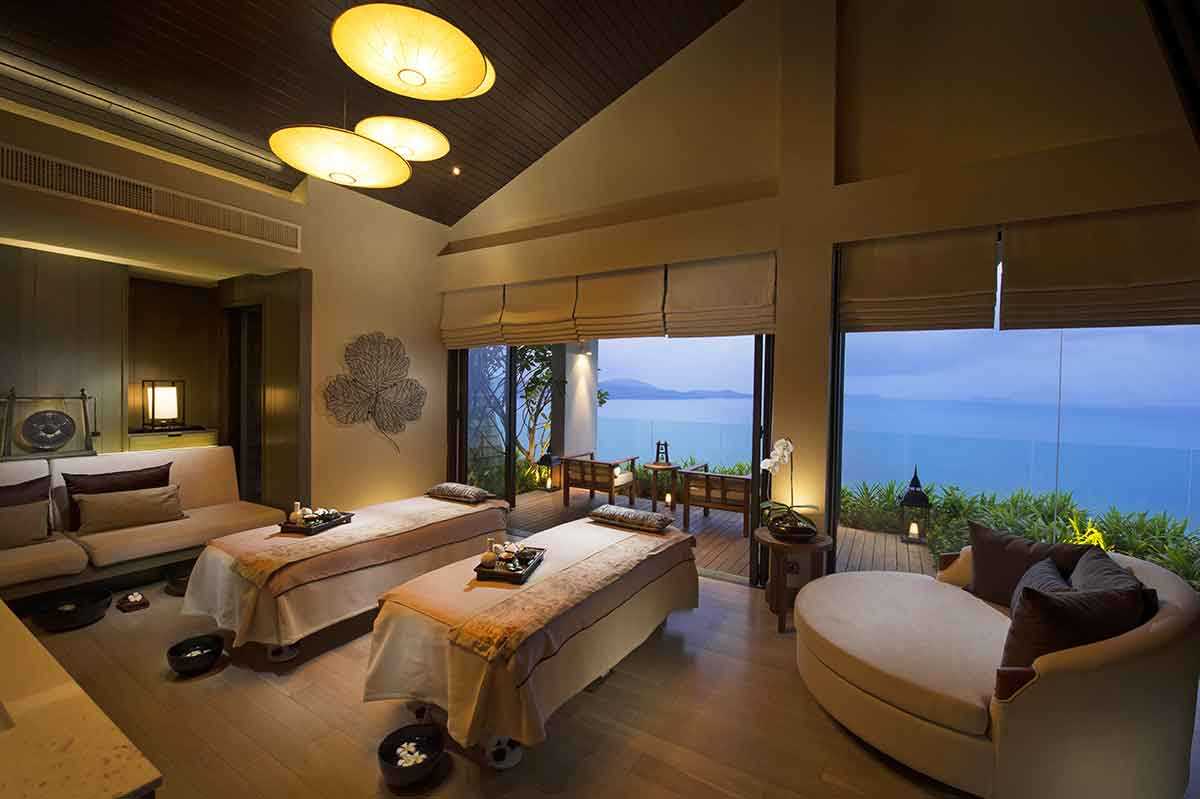 Sightseeing

You will be filled with awe when you see the 
Na Muang Waterfalls
gushing down from the highest points of the island. The water jets hard on the rock pools and then flows towards the infinite sea. Located in the centre of Koh Samui, the waterfalls are 12km away from Na Thon. During the monsoons, the water spurts over beautiful and colourful rocks, forming a large pool to swim in.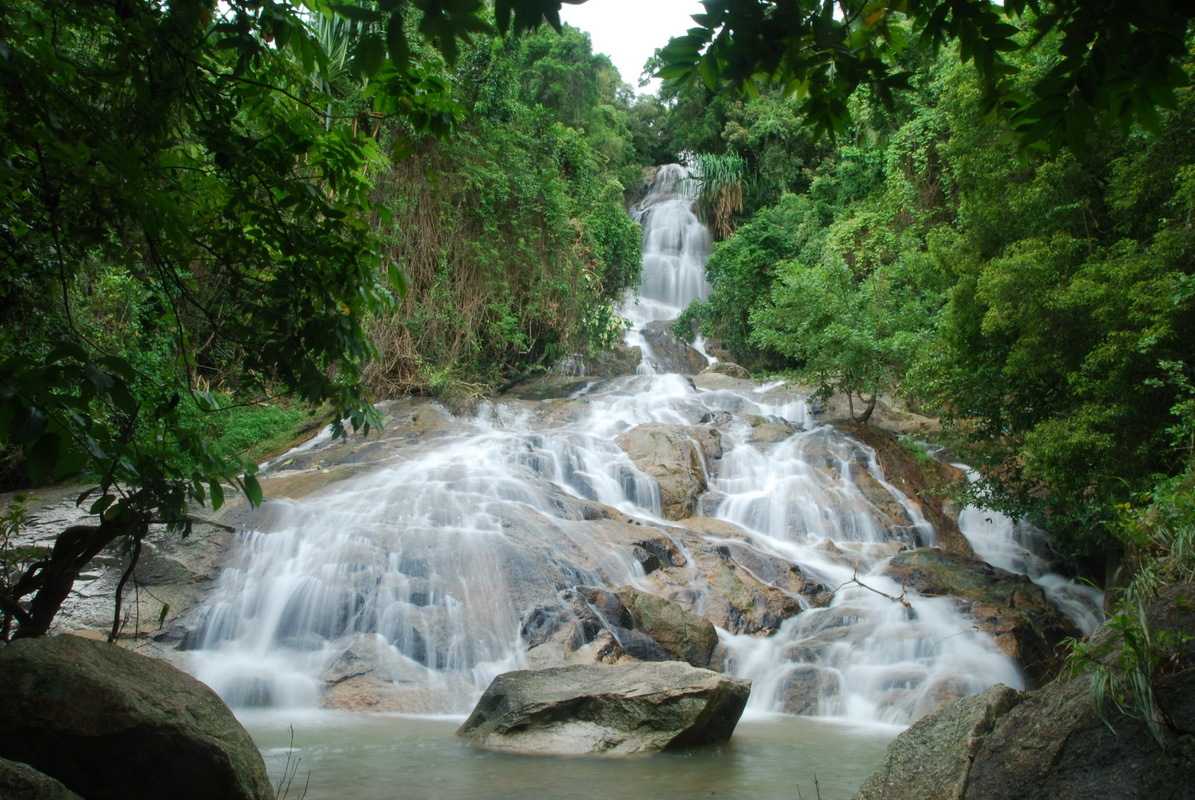 What was first a tourist destination for travellers has now become a second home for many. Thailand is known for its islands all around the globe. The islands near Koh Tao provide endless options and ensure that there are activities that everybody can enjoy, making it the perfect destination to unwind at.