The culture of Barmer is weaved in a way that the small town is a host to many fairs and festivals throughout the year. People here leave no chance to showcase the different colours of their district and religion. They celebrate every moment of the festive season with utmost gaiety and enthusiasm. Some of the leading fairs and festivals organised in Barmer are as follows-

1. Mallinath Cattle Fair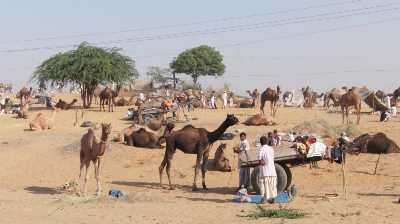 The most significant festival of Barmer, Mallinath Cattle Fair is celebrated in Tilwara. The festival is celebrated fortnightly between the months March and April in the memory of Rawal Mallinath. Numerous breeds of camels, sheep, cows, horses, and goats, attract people from different states especially Madhya Pradesh and Gujarat. Traders from Mathura, Agra, and Aligarh bring artefacts of cattle to sell at the fair. The first day of the festival starts with a flag hoisting done in the name of Rawal Mallinath. Following days show great zeal and numerous games, songs, and dancing, representing the culture of Barmer take place. Paying a visit to Barmer during this time is undoubtedly one of the best ideas.
2. The Barmer Thar festival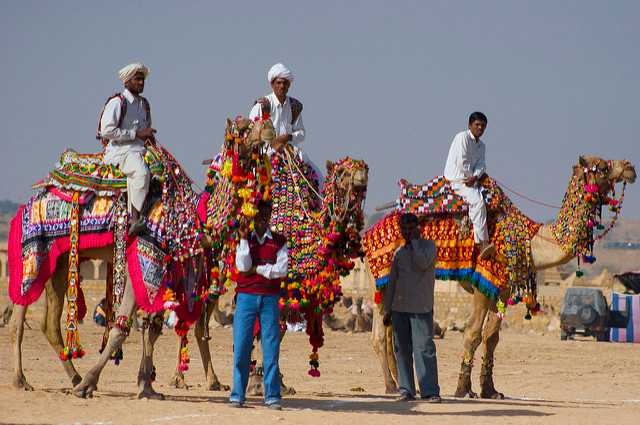 Organised by the government during May, the festival attracts a great bunch of tourists from all over the country. Celebrated at the romantic and unspoiled lands of Barmer, it is a major festival of the region. The festival brings forward the real picture of the enchanting historic town. The festival is organised with a motive of preserving the archaeological and religious places of Barmer. Performances by famous Folk artists, the refreshing Rajasthani dance, lip-smacking cuisine, and different games and activities, make this festival the most loved festival of Barmer.