The architecture of the Birla Mandir is of a most curious nature and has drawn the eye of several architectural enthusiasts and individuals with a keen interest in the field. The architectural style is mainly a healthy fusion of South Indian and Nagara Style and the temple was deemed to be complete after 10 years of welding these styles together to create a masterpiece.

While the main tower and shrine or the Jagadananda Vimanam itself are designed in a way that distinctly reflects the Dravidian Style, the other smaller towers strongly resemble the South Indian Style of Architecture. Aside from this, the Sanctum Sanctorum is designed in distinct Oriya Style whereas the 42 feet talk Flagstaff is made entirely of Bronze.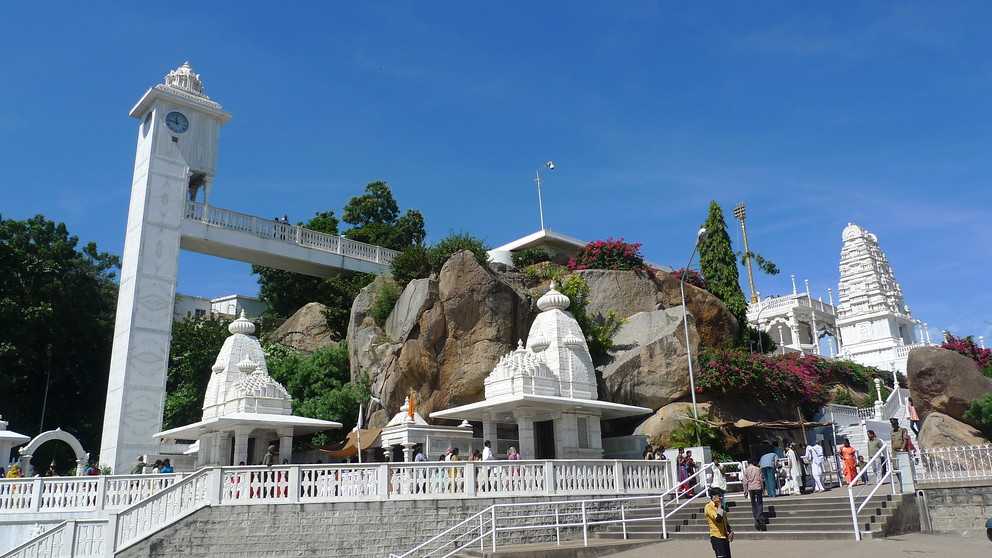 The fusion of all the various diverse styles as well as the depiction of scenes from Mahabharata and Ramayana which are carved on the walls, fuse to create an enchanting atmosphere that pulls visitors back to the times of the gods and manages to enthral them completely.