There are multiple attractions on Nusa Lembongan that include some of the most attractive beaches in the world with idyllic sunsets and views of Mount Agung looming large in the horizon. The natural forests and manmade wonders are definitely worth a visit. However, the following are some of the most popular places that have been termed as must-visits in and around the island.
1. Devil's Tear

This is a rocky outcrop rising expanding from the south western edge of the island and one of the most visited spots that showcases an expansive view of the clear sea waters with the frothy surf crashing onto the limestone cliffs.
2. Dream Beach

The 115 meter white sandy stretch is definitely stuff made of dreams. The visitors are awestruck to find the quiet and secluded place consisting of dramatic, jutting out limestone cliffs along with several caves. The sunset viewed from this area is spectacular but it is advisable to avoid swimming near this beach due to the strong undercurrents.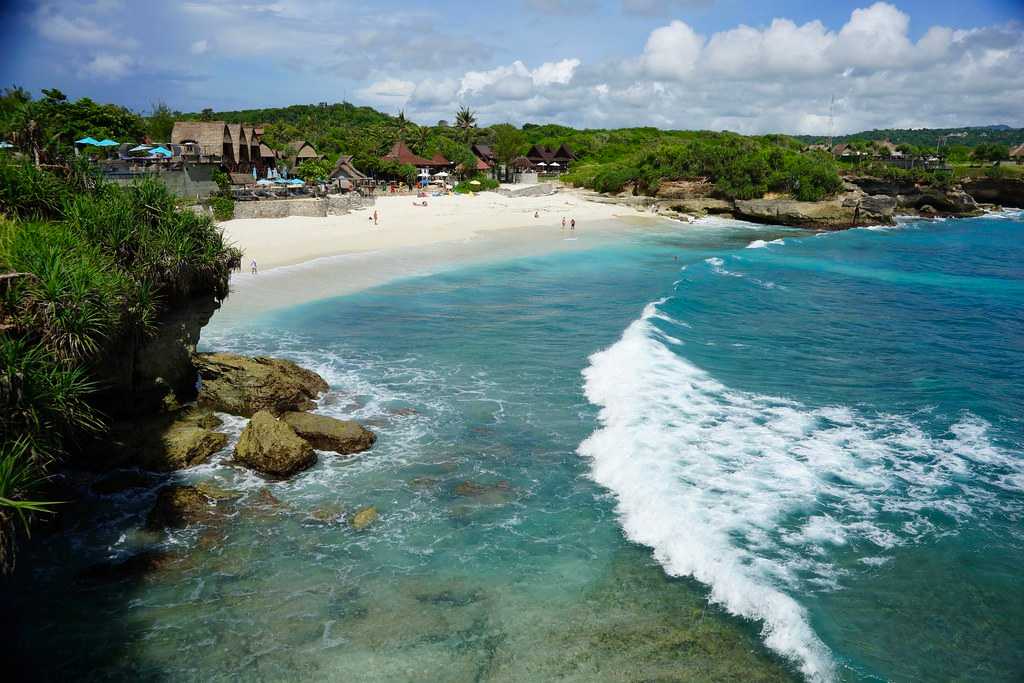 3. Goa Gala-Gala Underground House

This is a man-made attraction created within the residential section of the island. It consists of several limestone chambers that are interconnected to form a labyrinth. Inspired by the Hindu epic Mahabharata, the creator of the underground house managed to complete it in 1976.
4. Mangrove Forest

A lush mangrove forest is found to the northeastern part of Nusa Lembongan that can be reached by boat from Jungut Bat, the seaside village on the island. It is the primary attraction for nature lovers as well as kids who love to go swimming in the lagoon inside the forest.
5. Seaweed Farm

Farming seaweeds is the main source of livelihood for the residents of this island with the farms being located all over the area. Tourists are usually guided to the ones located to the south of Lembongan Village.
6. Yellow Bridge

This is a suspension bridge connecting Nusa Lembongan and Nusa Ceningan. The visitors are free to cross over to the other island and enjoy the panoramic view from above the beach.
7. Puncak Sari Temple

This happens to be a grand Hindu Temple and the biggest one across the Bali islands. Visitors are mesmerized by the magnificent views across the Badung strait all the way to Bali.