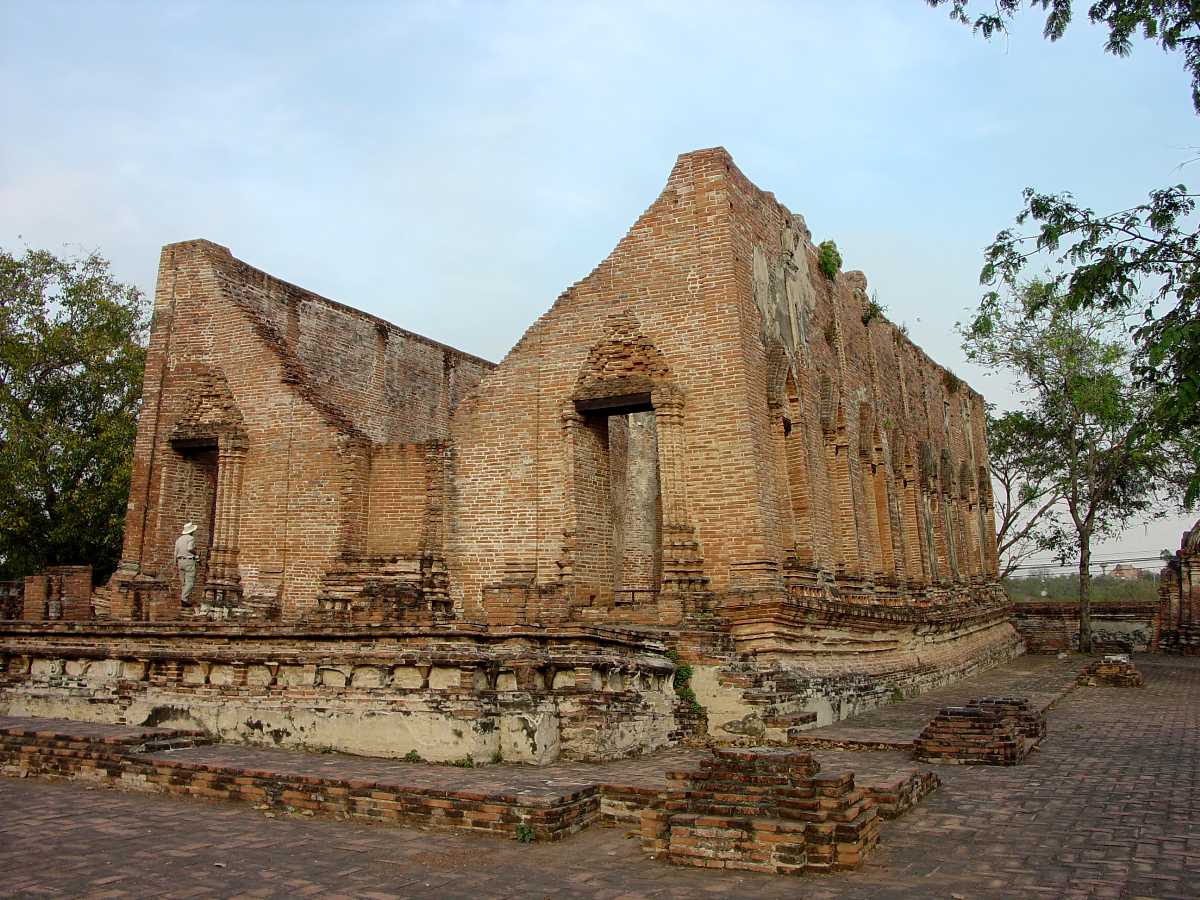 The temple's architecture continues to draw tourists today as a good example of Ayutthaya style of buildings. It has 5 important buildings. The ubosot (ordination hall) has an east-facing entrance with three front gates and two back gates. It is 15.5 metres (50 feet) long with a width of 27 metres (88 feet).
The image hall, called the viharn, has two front gates and two back gates. Beside it, the bell-shaped chedi (stupa) follows a Sri Lanka style of architecture and has eight smaller stupas surrounding it. It had a square platform on which worshippers would take rounds of the stupa. These three buildings have a low-enclosure wall surrounding it. Outside of this wall, a building called the Tumnak Kummalaen was the former residence of King Boromkot while construction was still taking place.
The sermon halls here are distinguished by their tall colonnade with lotus shapes carved into the pillars. There are also false windows that were once beautified with gold leaves and black lacquer. The temple has two canals passing through it, one from north to south (called Khlong Kudi Dao or Khlong Ayodaya) and the other from east to west (called Khlong Pradu). This made the temple strategically important. For additional protection, there was even a moat built around it and remnants of the dug-up moat exist today.