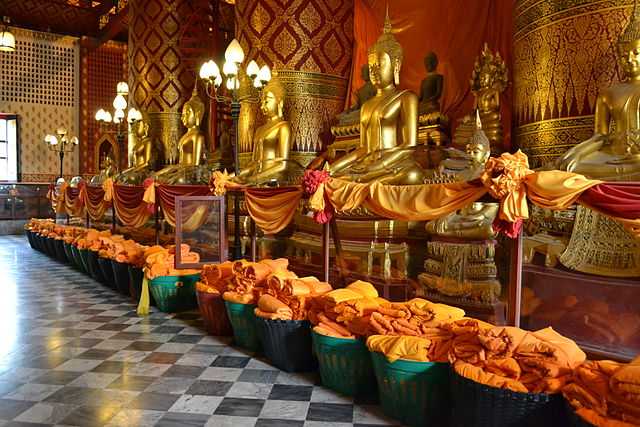 Wat Phanan Choeng Monastery complex includes four different building that consists of a couple of Viharas or assembly halls, an ordination area as well as a temple dedicated to a local Chinese Goddess. Three prominent statues of Buddha are placed within the ordination hall probably constructed during the Sukhothai period. All three of the statues had been heavily lacquered and gilded. The stucco images were found to be made out of gold and a number of metallic alloys containing copper and silver apart from gold. The walls are inlaid with murals showcasing the period and times of Buddha.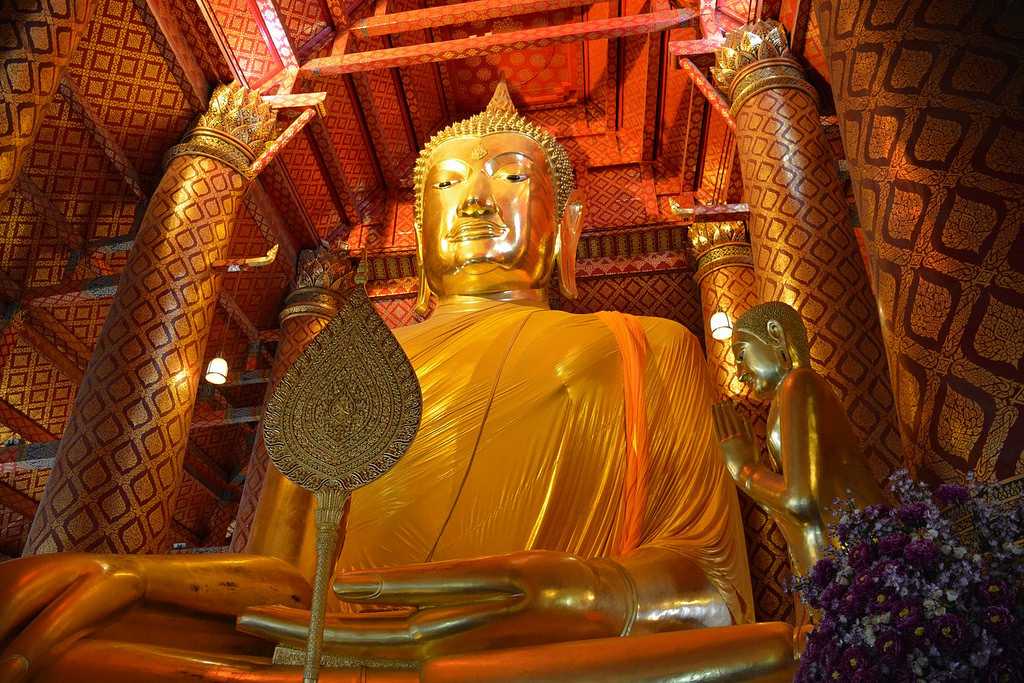 The smaller Vihara located to the North of the ubosot houses a sitting Buddha statue as well with the walls being adorned with magnificent Chinese murals. The principal Vihara is the place that has the most important Luang Pho To statue. It is a shrine dedicated to Lord Buddha with the door being beautifully carved with floral designs. The central panel is decorated heavily with tiny figures of mythical animals as well as sacred deities depicted via traditional artwork of Ayutthaya. The walls are covered with numerous niches each of which contains a tiny statue of Buddha.
The shrine dedicated to Soi Dok Mak is a traditional Chinese temple featuring two separate buildings with a courtyard in the middle. The deity of Soi Dok Mak can be viewed on the upper floor with the windows and doors being adorned with colourful mythical figurines depicting dragons and Phoenix.