A beautiful island, coupled with serene ambience and picturesque view, there's nothing not to love about Andaman. Regarded as one of the most preferred destinations for tourists, this island will leave you spellbound! Popular for snorkelling and other water adventure activities, the group of islands serve as a haven for people looking to enjoy long relaxing beach vacations. While there are a lot of things to do in Andaman, there's one thing that should not miss out on your list- Shopping! The cute little shops around the corner are always buzzing with people. The tourism industry of Andaman is thriving not just because of the location and water adventures but because of its handicrafts emporiums as well. What are you waiting for? Go ahead, treat yourself and indulge in a retail therapy by collecting tropical souvenirs there!


Just prepare to loosen up your wallet a bit because you are going to fall in love with the variety of products you could spend your money on! With a shop or stall in every nook and crook, shopping in is a great experience indeed. Shopping centres, local and beach markets, Aberdeen Bazaar, Government Emporium, Handicrafts Emporium, Anup Eco Arts, Goalghar, Junglighat, Prem Nagar and Delanipur are just a few of the places wherein you can grab some of the most amazing stuff the island has to offer. Port Blair is the busiest zone of the town with an array of shops selling products that the island is infamous for.

What To Buy In Andaman
The markets of Andaman are famous for the seashell products. From the beautiful pieces of jewellery made out of the shell to the exquisite home decor, you would find various creative products made out of shells that would make you light up your wallet soon enough. The pearl jewellery of the city is also a famous souvenir that you must buy from the islands. Apart from seashells products, Andaman is also famous for the bamboo artefacts. There is some eye-catching piece of products made out of bamboo that decorate the vibrant streets of Andaman. There are bamboo mats, wooden utensils, and showpiece, home decor that would grab your attention then and there.
Handicrafts


The bazaars of Andaman are flooded with beautiful wooden carvings depicting intricate designs. With fantastic utility value, these handicrafts act as the perfect souvenirs! There are multiple designs and an array of products one can choose from. Add on your cart a piece of amazing wooden to pep up your home decor. These wooden artefacts should be on your list of takeaways!
Place To Shop:
Sagarika Government Emporium should be your go-to place for handicrafts. It's one of the most popular places to shop for Andaman unique products.
Jewellery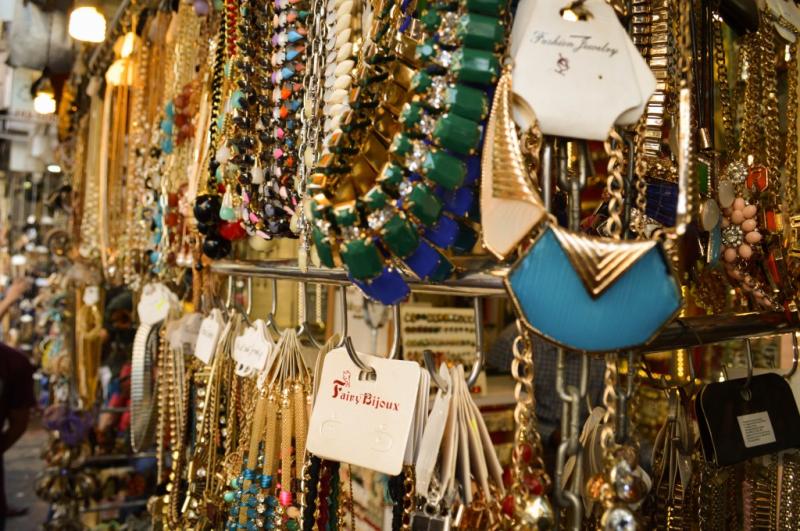 Jewellery items such as Bracelets, rings and necklaces are available on the island in abundance. Great quality pearls are extracted from the oysters, majorly handpicked, to make stunning jewels. A popular choice among the tourists, these pearl jewels are crafted to perfection. You can sport these beautiful jewellery items to ace your everyday look or reserve them for special occasions.
Place To Shop:
Local Beach Markets will offer you a wide variety of jewellery without burning a hole in your pocket. For superior quality jewels, you can visit any shopping centre in Port Blair.
Bamboo and Cane Artefacts
The locals in Andaman are super talented artisans. There are a lot of people involved in the handicrafts business including those who offer products made out of bamboo and cane. If you're a nature lover, these eco-friendly artefacts are perfect for you! Not only showpiece items but products with a great utility like bags, utensils and even mats are sold made out of bamboo and cane.
Place To Shop:
Government Emporia, just like Sagarika Emporium deals with handicrafts. From wooden to bamboo and cane, here you can get all terrific products under one roof!
Shell-Based Products


There's hardly any shore in Andaman where you won't come across a stall selling beautiful shell based products. Jewellery, bags and even lamps decorated with seashells are sold in almost all the markets. Typical to a beach location, these seashells deserve a place on your shopping list. A perfect souvenir, these products are easy on the pocket and a treat to the eyes.
Place To Shop:
Queen Sea Shell Craft has incredible seashell products in the store. Almost everything made out of seashells is put on sale here.
Coconut Carved Art Pieces
Apart from being a popular choice of food in Andaman, coconut is used in the creation of various products as well. By employing great artistic skills, the craftsmen have managed to produce incredible coconut carved art pieces. Such artefacts aren't usually available everywhere and are particularly famous in Andaman. Finger bowls and lamps carved onto a coconut shell are few of the favourite items amongst tourists.
Place To Shop:
Anup Eco Arts is a place that deals specifically with eco-friendly products. This emporium is highly famous for its innovative, good quality and reasonable souvenirs.
Spices
The locally grown spices like black pepper, cinnamon, cardamom and cloves are always in high demand in Andaman. These spices are used extensively in Indian cooking and hence are tried out by many travellers as well as locals. This fresh local produce is rich in flavour and of superior quality. You should get your hands on a few packets of these spices!
Place To Shop:
Local Markets in Andaman keep the fresh produce readily available.
Sarongs and Hats
Opt for some colourful sarongs and beachy hats when roaming around Andaman. For your ideal beach vacation, dress up in some cool sarong to get that breezy look. In the bustling markets of Andaman, you can select a sarong that suits you the best. Buy a cool hat from the local stores and flaunt a fantastic look!
Place To Shop:
Shopping Centres and Beach Markets have a lot of shops and stalls beautiful and budget-friendly sarongs on sale. There's a chance for bargaining and a wide variety of options to choose from.
Main Markets in Andaman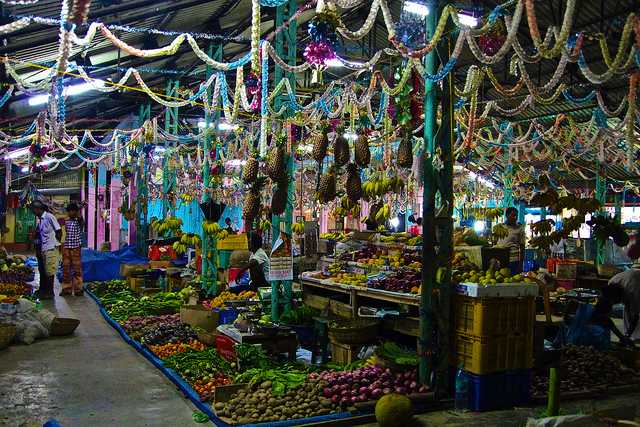 The most famous market of the Andaman islands where you would find the wide range of souvenirs, seashell products, pearl jewellery and even fruits and vegetables and everything that this island has to offer is Aberdeen Bazaar. It is the most famous market which is brimmed with the locals and tourists alike. Apart from this central market there several other markets where you can drop by to take home some Andaman souvenirs are- Goal Ghar, Junglighat, Prem Nagar and Delanipur market. The Andaman does not have a mall culture hence you would various emporiums selling the many artefacts and handicrafts products. So if you were looking for some exclusive handicrafts products, emporium is what you should be searching. Few famous emporiums in the city are- Sagarika emporium, Andaman Handicraft emporium, Gandhi Khadi commission, cottage industries emporium etc.
Apart from breathtaking views and soothing vibes, Andaman has a lot to offer to its visitors. Ride along the market side to handpick your favourite item as a souvenir. Be it jewellery, handicrafts or bamboo furniture; they've got you all covered. Explore the busy lanes of Aberdeen bazaar or take a stroll through the local seaside shops, you will be amazed at the variety and quality of products you find there. The island is not just about its serene environment and fantastic location; it has a lot of 'sea treasure' to offer to its visitors. Andaman is truly a shopaholic's paradise. It's time to take a break from your break and head out to these beautiful places to get some cool things in your possession!