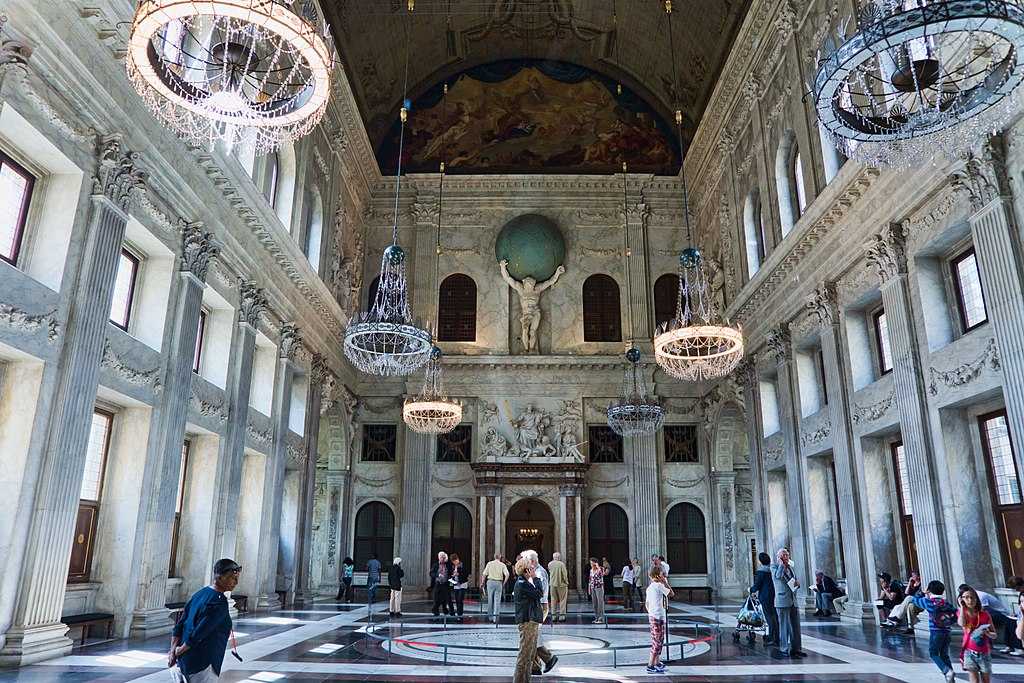 Citizens' Hall:
The three-storey high Citizens' Hall was designed Campen to encapsulate the glory of Amsterdam in one room. With an imposing statue of the Amsterdam Maiden, the elements and the planets, the message is clear – Amsterdam is the centre of the universe. This grandiose room is framed by two marble floor maps of the world, with an East-West hemisphere division. The celestial and terrestrial hemispheres made in the eighteenth-century show off the extent and influence of the Dutch empire.
Council Chamber:
Also called Moses Hall after the numerous paintings and wall hangings depicting Moses, this room was used as a meeting place and concert hall. Today the gorgeous paintings bring tourists flocking to the room. The Empire furniture handpicked by Bonaparte is worth a visit!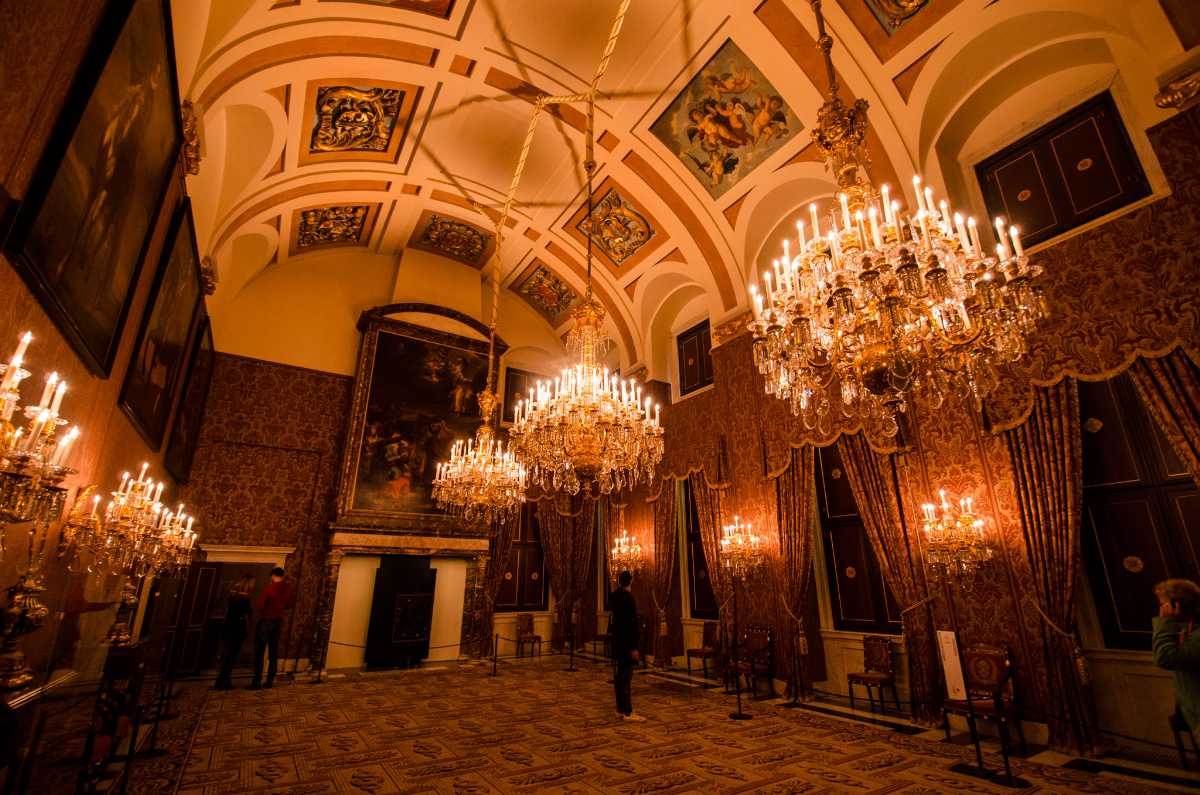 Greek statues:
At the far end of the Palace is a six-metre larger-than-life marble statue of the Greek God Atlas carrying the earth on his shoulders. This is a metaphor for the prowess and extent of the Dutch empire. Try to spot the other statues of the Greek Pantheon on the other side of the Palace.
Cupola:
The stunning domed cupola is the crowning glory of the palace, placed below a ship-shaped weather vane. Beneath the dome hangs the Hemony carillon, a set of bells designed in 1664. These were originally meant to announce the comings and goings of ships in the harbour visible through the high windows of the cupola and signaled the maritime power of Amsterdam. Twentieth-century replicas adorn the cupola now, while the original Hemony bells are safely placed in the palace.
Balcony:
The royal balcony was added to the palace in the 1800s. The impeccable railings and banisters are regal and elegant. Today the balcony is used for royal announcements and post-wedding appearances, the most memorable of which is that of Prince Willem-Alexander and Princess Máxima after their wedding in 2002.