Summers in
Gujarat
are slow and tedious. When it comes to going out with the family, we tend to be lazy and give up the idea altogether. What if we tell you to visit someplace where you will not have one, but multiple fun things to do that will also let you beat the heat? Yes, we are talking about water parks in the state. You must know that there are plenty and to give you all that little nudge to head out to any of these water parks and have an exciting day. 
1. S Cube Water Park
This is the place where you can head out to the S Cube Water Park have a fun-filled splash on the water rides with your family. The S Cube Water Park has exciting rides such as Columbus, Paddle
Boating
, Giant Wheel and many other attractions to let you experience an enthralling day with family and friends. The Food Court here offers a wide range of delectable food items where you can satiate your hunger pangs in between the breaks you plan to take. You will be given a wristband at the entrance which will be your valid ticket to every nook and corner of the park.
Timings:
6:00 AM to 7:00 PM
Location:
Opp.
Vrindavan
Garden, Ajwa,
Vadodara
Ticket Cost:
INR 400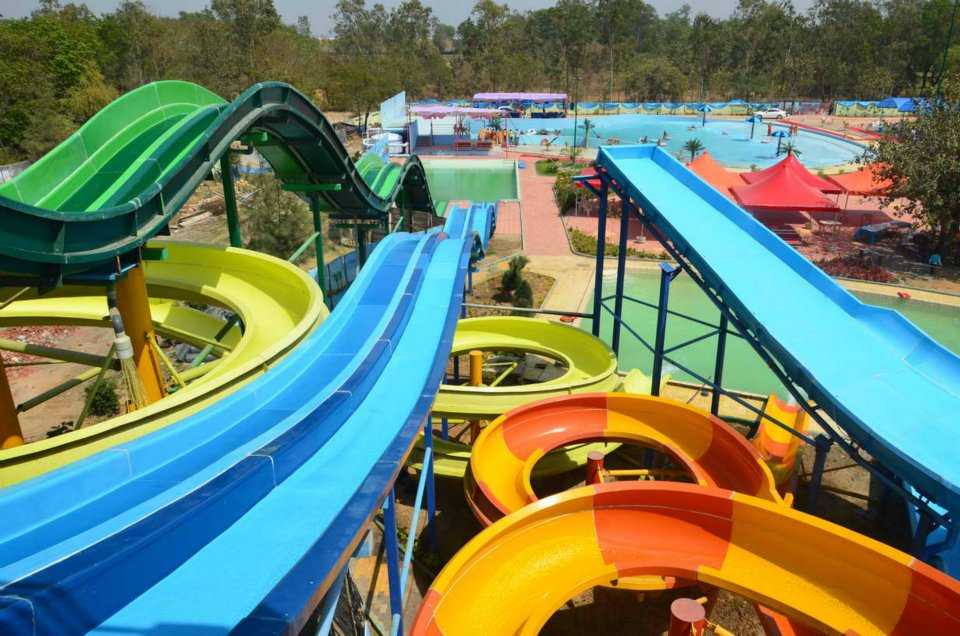 2. The Enjoy City
Looking for an escape from the usual chaos of the city life? Then plan a trip to The Enjoy City and have a gala time in exploring the numerous rides such as Aqua Fabula, Zombie Slide, 3 Body Slider, Zoomer Slide, Open Float Slider, Aqua Slide, Tunnel Float Slider, Aqua Wave Pool, Wizard Size 6 Lane and many more. There is also a Kids Water Park for the little ones. Whether you float on the Lazy River or dance on the peppy beats in the Rain Dance, it's your call. The adventurous ride doesn't end here. If you decide on visiting the Amusement Park, then, Roller Coaster, Drope, Sea Octopus, Water Shoot, Sky Swinger, Kangaroo Hop, Flying Swinger, Swinging Animal, Sky Copter, Sky Wheel, Mini Ship are another couple of fun-filled ride waiting for you.
Timings:

10:30 AM to 5:30 PM

Location:

Nr. Jain Tirth, Taluk Borsad, District

Anand

, Valvod

Ticket Cost:

INR 999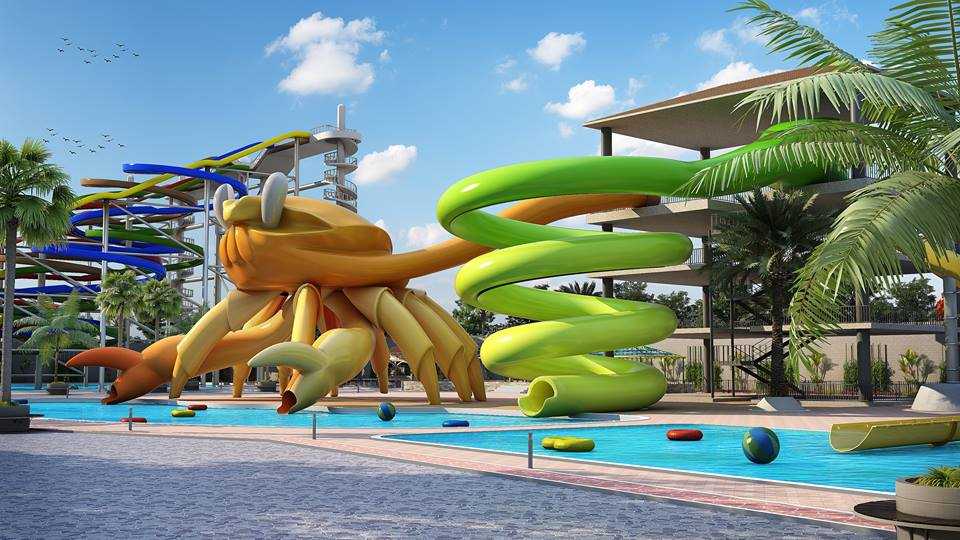 3. Maniar's Wonderland
Cool off this season at Maniar's Wonderland where the thrilling water rides and slides will keep the fun quotient high throughout the day. If you are getting a thought that all the water parks are the same, then you should know that some of the fun activities you can undertake here are Entertainment & Food for one & all Aqua Roller, Aqua Ball, Zip Line, Aqua Splash, Break Dance Bumping Car, Desert Bikes, Zorb, Masti Planet, Sit and slide Joy Train, Jumping Jack, Fun House, Play Zone, Crazy car, Joy Boats, Wonder Chair, Sling Shot and much more. Now that's a lot many options to choose from. This is the only place in Gujarat that also houses a Snow Park. Now that sounds even more exciting, isn't it?


Timings:
10:00 AM to 8:30 PM
Location:
Sarkhej Sanand Highway, Behind Kiran Motors, Sarkhej,
Ahmedabad
Ticket Cost:
INR 450 for adults and INR 400 for children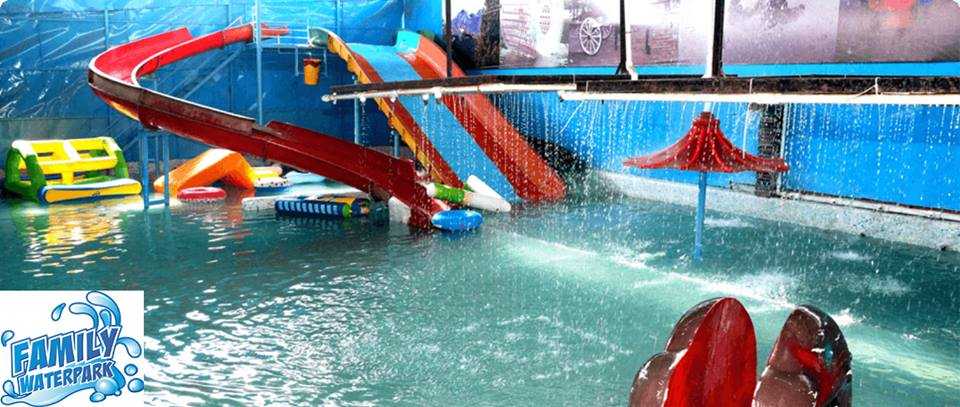 4. Ajwa Fun World
Make your day a fun-packed extravaganza at India's one of the Biggest & Magnificent Amusement Park, spread over a 30-acres area. Ajwa Fun World has a huge 26 high-end amusement rides which will take you to a world of total darkness in tube rides, water coasters and near-vertical free falls that will make your adrenaline surge to an impressive high.

Timings: 10:00 AM to 6:00 PM
Location: Ajwa Nimeta Road, Vadodara
Ticket Cost: INR 400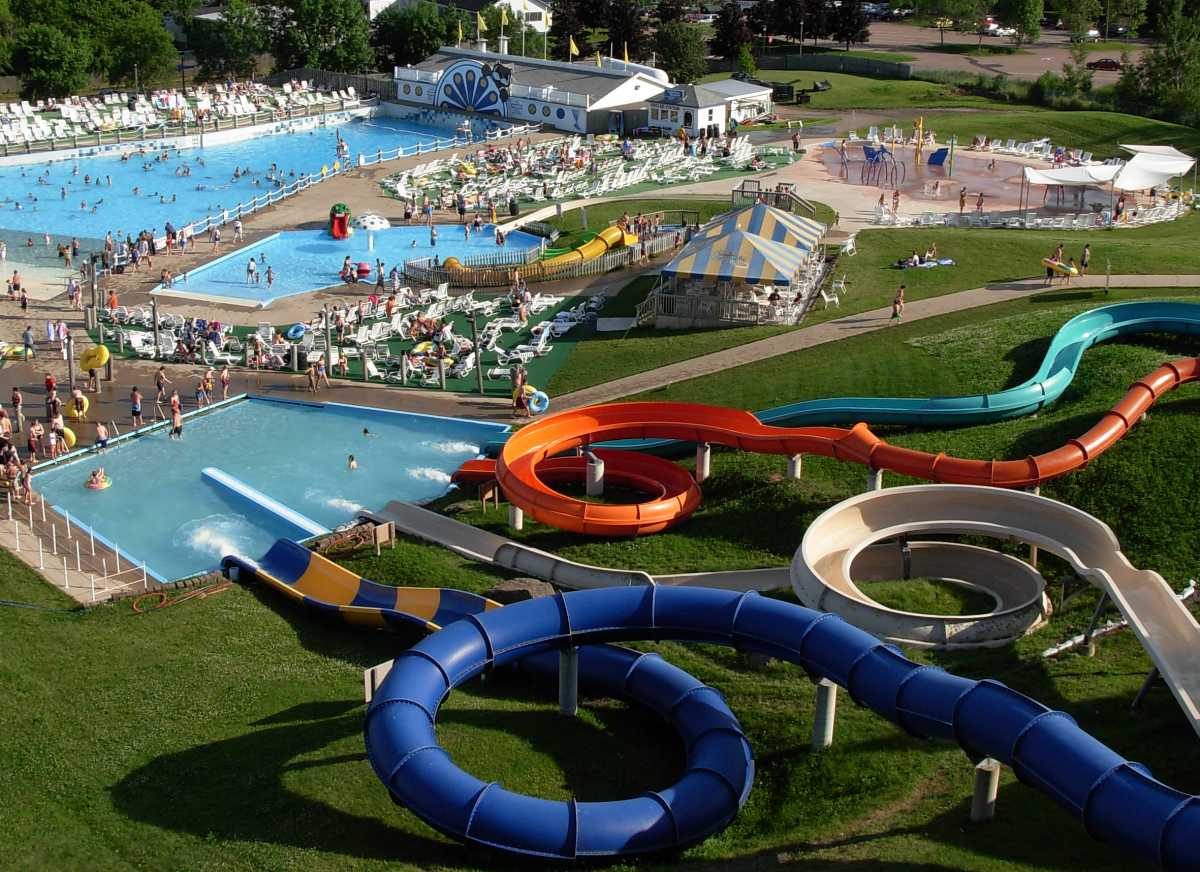 5. Jaldhara Water World
An excellent destination for families, Jaldhara Water World, is one of the largest water parks and resorts in Ahmedabad, Gujarat, with Musical Aqua Dance, Splash Pool and much more to offer as a guarantee for an exciting and memorable day at the park. Built on an area of 15000 sq. Ft. adjacent to the green surroundings of
Kankaria Lake
, Jaldhara Water Park has over 15 water rides to keep you amused all day long. Do not miss out on having a sumptuous Gujarati meal in the dining hall where the food is served by trains.
Timings:
09:30 AM to 6:30 PM
Location:
No.200, Punit Nagar Marg, Balvatika, Near Kankaria Gate No.5, Ahmedabad
Ticket Cost:
INR 300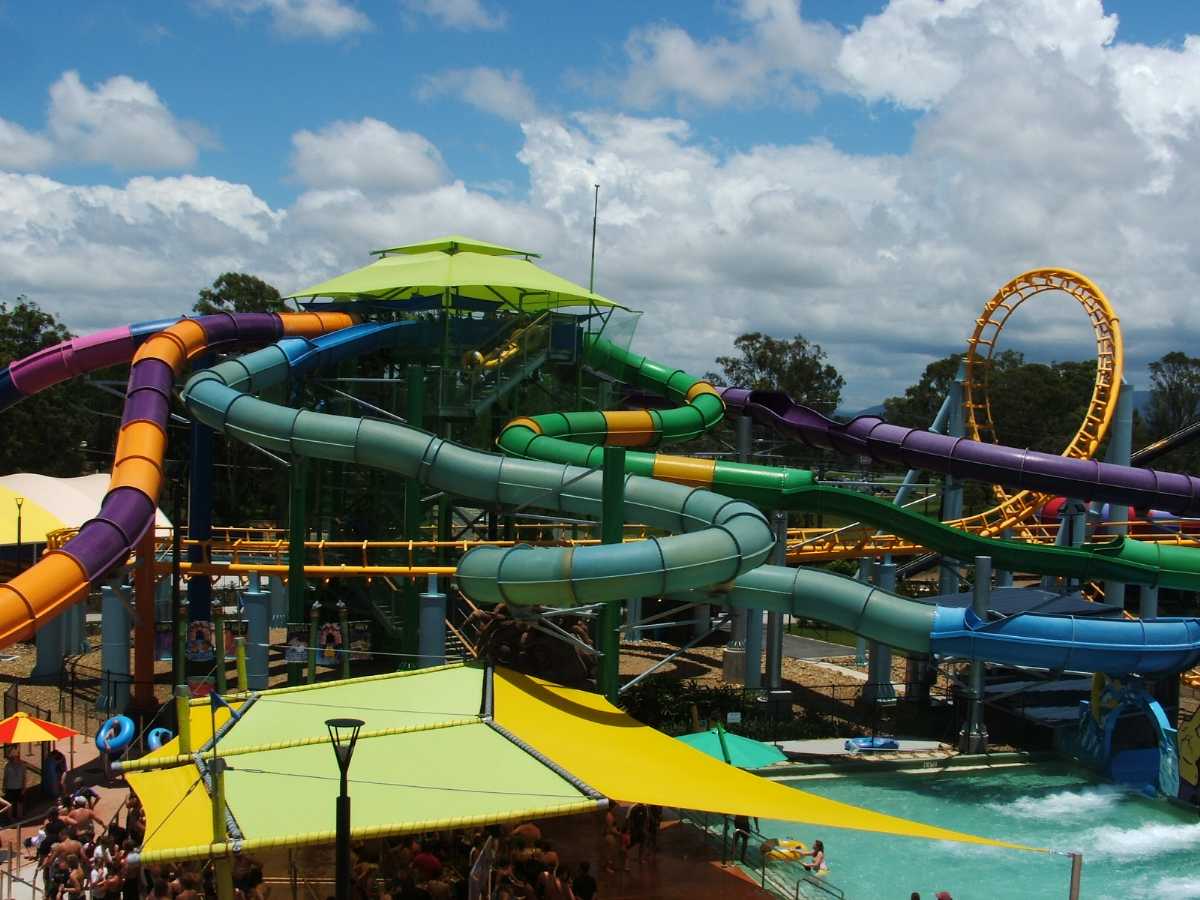 6. Shanku's Water World Resort 
An extremely family-focussed themed-water park, Shanku's Water World has a plethora of exciting activities for each age group of people. When you get tired and need a break, grab a comfortable lounge chair and relax till your energy levels are replenished to have some more splashing fun. While you can have water fun by exploring Zip Zap Zoom, Aqua Tube, Wave Pool, Shankus Twister, Aqua Shuttle, Racing Slide, Tumble Jumble, Lazy River, Rain Dance, kids can have a fantastic time in the Kiddies Corner and Kids Planet I and II.
Timings:
09:30 AM to 6:30 PM
Location:
Ahmedabad - Mehsana Highway, Mehsana
Ticket Cost:
INR 750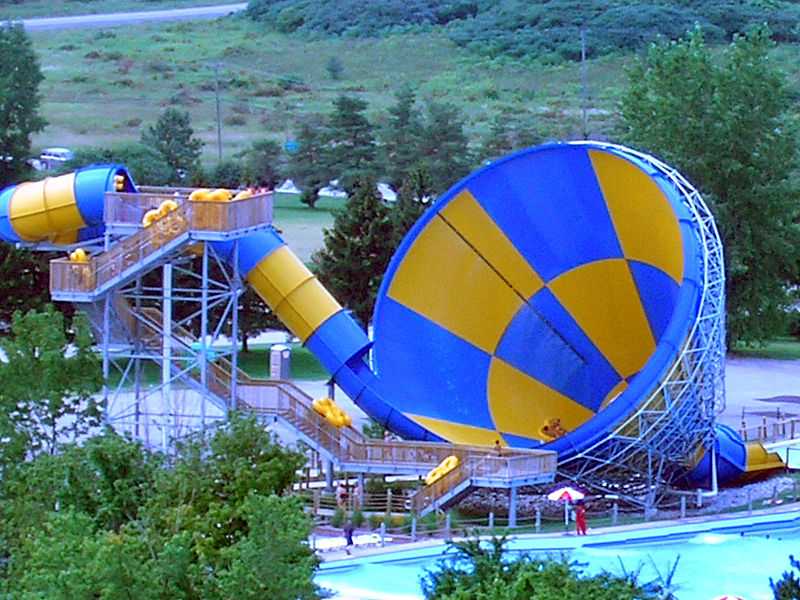 7. Splash The Fun World
Located on the outskirts of the city of Ahmedabad, Splash The Fun World is among the favourite hangout spots for a family vacation. Spread over an area of 12 acres, the park offers water sports facilities and more than 25 water rides for people of different age groups. One can buy the entry tickets from the official website by making the payment through credit card or net banking. A maximum of 10 tickets can be purchased per transaction per credit card. If you have your swimwear, you can carry it to the park but make sure that it is synthetic or lycra although one can also rent a swimsuit from the park as well.
Timings:
10:00 AM to 5:00 PM
Location:
Sarkhej-Sanand Road, Village Telav-Kolet Road, Ahmedabad
Ticket Cost:
INR 750 for Adult Above 4'6" ft height
INR 600 for Child Below 4'6" ft height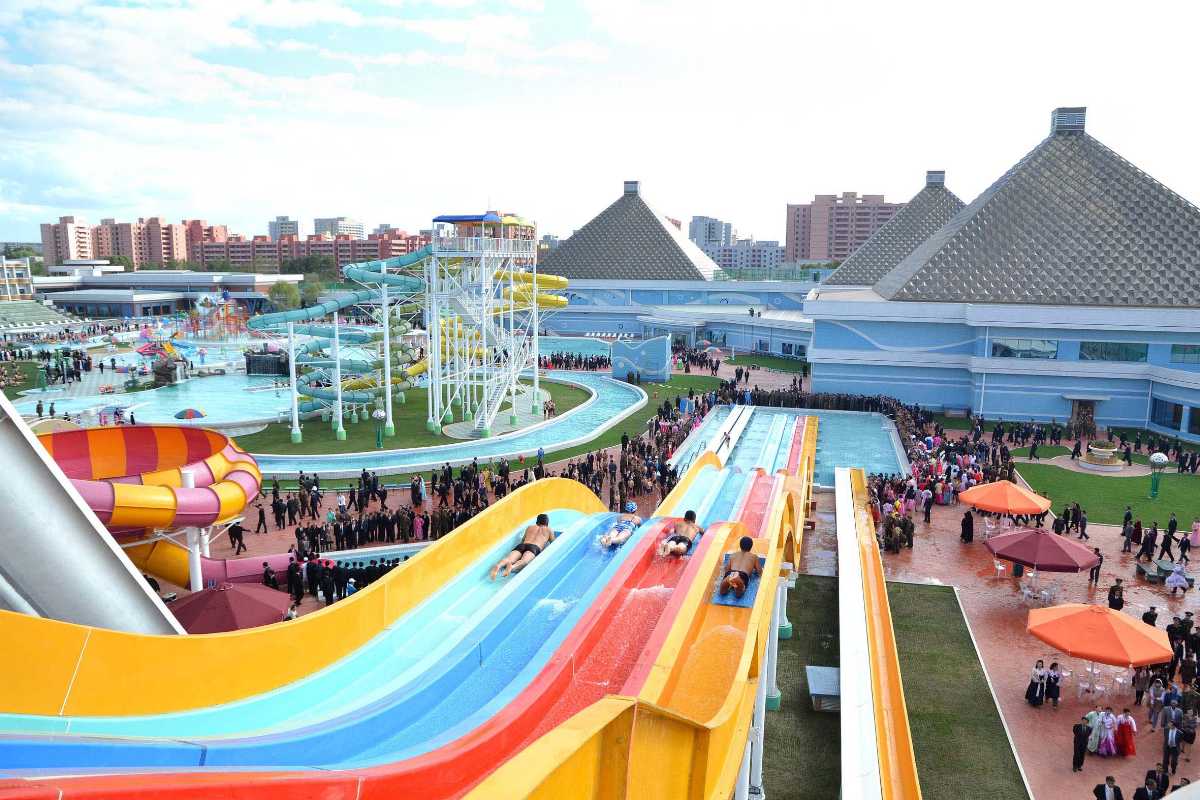 8. Amaazia Water Park
Plan a mini vacation at the Amaazia Water Park where, upon entering, you will feel as if you have entered a fairytale. The colour splash all across the park is not only amusing but appealing too. The park which houses rides from
Italy
,
Germany
and
Switzerland
is spread over 16 acres. The park has been built by The Sanderson Group, the makers of
Sea World
(Canada), Warner Brother Movie Studio (Australia). You can also explore India's first indoor integrated amusement park where you have multiple entertainment zones all under one roof. Some of the rides that are worth trying are King Cobra, Twister, Forest Jump, KamiKaze, Tribal Twist, Windigo, Jungle Boat, Wildcraft, Blackhole, Carnival Beach, Skyslider, Freefall and much more. For kids, there is an exclusive Pond of Life which will give them a chance to meet and greet different forms of life for a merry time.
Timings:
10:00 AM to 6:00 PM
Location:
Opp. Dumbal Transport Godown, Canal Road, Parvat Patiya, Magob,
Surat
Ticket Cost:
INR 699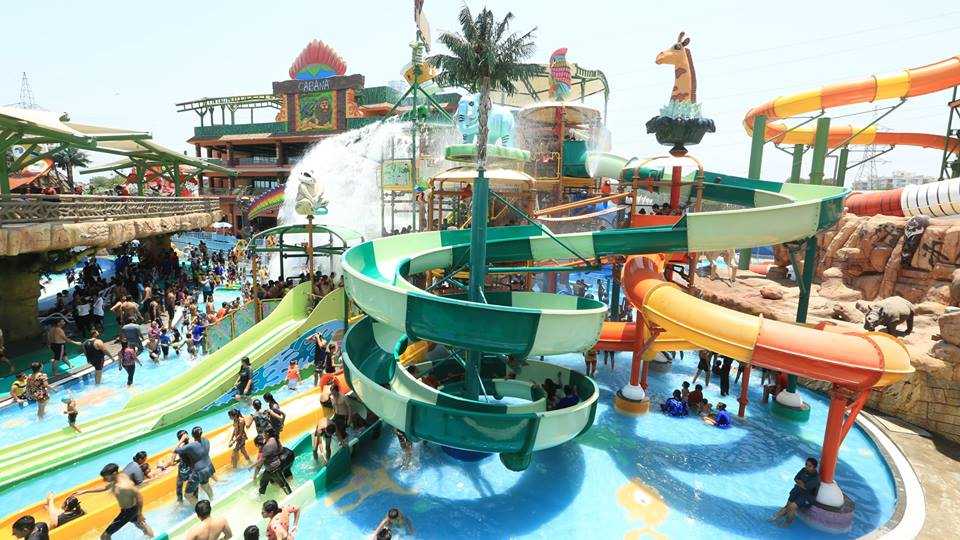 9. Swapna Srushti Water Park
If the weather is being a bother, then get going to the Swapna Srushti Water Park which is the only one to receive National and International Excellence Awards consecutively for three years, as an appreciation for its commendable work in the entertainment world. Located in a serene surrounding, Swapna Srushti Water Park is a pollution-free zone where you have the option of rejoicing in the aqua thrills and splash some water whether you choose to enjoy the Longest Family Rides,
Kargil
, Safe Cyclone or the exciting Rain Dance @Aqua Dance. There is also an accommodation facility available if you want to spend some extra time with the 7 Wonders at the Water Park.
Timings:
11:00 AM to 5:00 PM
Location:
Gandhinagar-Mahudi Highway, Near
Amarnath
Dham, Gram Bharati Cross Road, Amarapur, Gujarat
Ticket Cost:
INR 400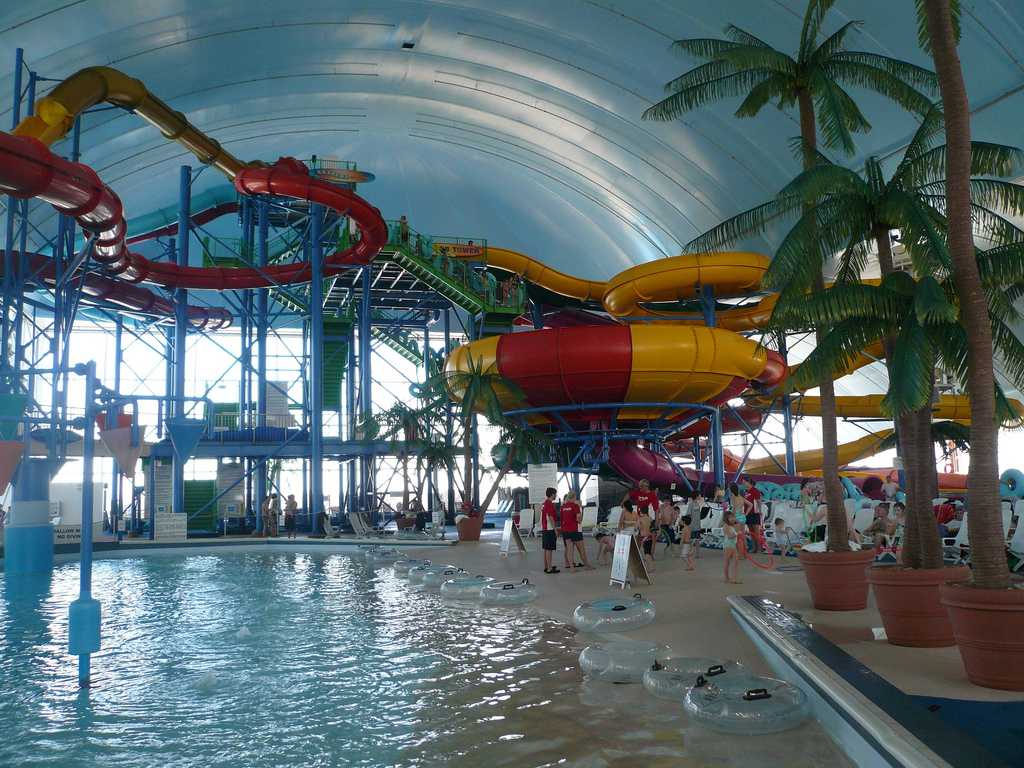 10. Vaibhav Water World
This excellent amusement park features 36 Water Rides which are sure to enchant you in their magical web of fun and galore. If you plan a day at the Vaibhav Water World, you will never run out of fun things to do. Enter the kingdom of water and see how fast you can slide as you cool down on a beautiful summer day. Whether it is water rides, kiddie rides, classic amusement rides, sumptuous food, exciting games - Vaibhav Water World has it all for you to have a delightful day.
Timings:
11:00 AM to 5:00 PM
Location:
Vapi-Daman Airport Road, Kunta, Via Vapi - 396 191, Dist. Valsad
Ticket Cost:
INR 700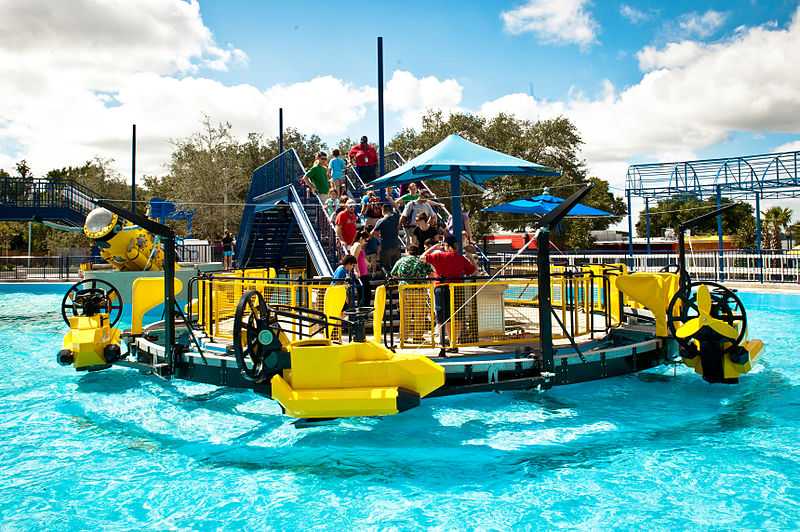 With so many places listed above for you to chill out, the summer seems promising enough. Chalk out a plan of where to go first and spend an unforgettable day at any of these entertainment attractions in Gujarat. The outdoor waterparks let you bathe in the sun as you unwind with the family and create some splashing noise to have an enjoyable, lively day. While the parks post of both water and dry slides, they also have a wide array of other sporting facilities and boast of top-class dining halls and fancy food courts to keep everyone happy and satisfied.