Situated in the central section of the Indian peninsula,
Telangana
is India's youngest state and was born on June 2, 2014, as the 29th state of India. It is known as the region where the fusion of two cultures takes place namely North and South. The word Telangana is derived from the 'Trilinga'. According to the legend, Lord Shiva's lingams are found on three mountains - Srisailam, Kaleshwaram and Draksharama which line the boundaries of Telangana.
Art and Culture of Telangana
Telangana is a storehouse of creativity which is prevalent in its collection of art and craft. Developed in the 16th century, the Golconda style is an old method of blending foreign techniques. A dash of bright gold and white colour is used in the Golconda style. The Hyderabad style emerged in the 17th century under the influence of Nizams.
Dhokra or Dokra is a famous craft which is also known as Bell Metalcraft. Here artisans produce figurines, peacocks, elephants, horses, tribal gods and other variety of birds and animals which are made of brass. It originated in
West Bengal
,
Chhatisgarh
and
Jharkhand
.
Bidri craft is said to have brought in by migrants. It is an art where silver is engraved on metal. The name is derived from a town called Bidar (now in Karnataka). Beautiful jewellery boxes, hukka, buttons and other things are made using this art.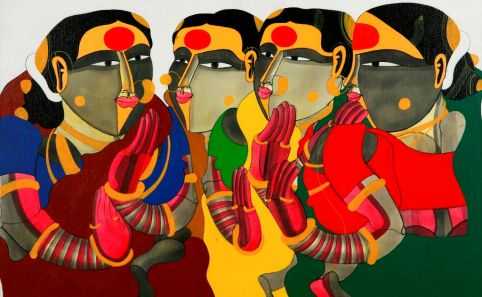 Religion of Telangana
Telangana is home to diverse culture and religions. Till 6th century, the region was predominantly ruled by the Buddhist and is the home of Mahayana Buddhism. From the 14th century onwards Islam began to spread. Urdu is the second widely spoken language in the state. Christianity began to spread from 1701 and later, East India Company and British Raaj encouraged more of Christian culture. Hinduism was rekindled in the 12th century. Emperors like Krishnadeva Ray, in particular, built temples and embellished the old ones.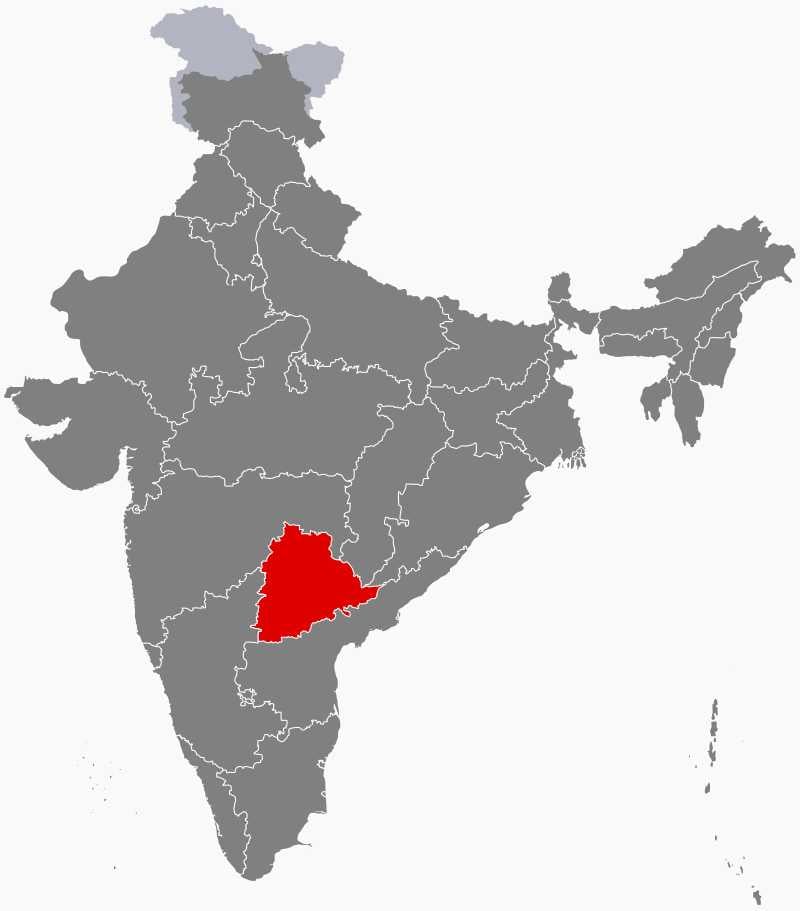 Festivals of Telangana
With so many religion it is expected to host some festivals as well. To start with, Bathukamma is a part of Dasara festivities which is unique to Telangana. Celebrated by Hindu women, this festival falls in September?October and as per the lunar calendar. In Telugu, 'Bathukamma' meaning 'Mother Goddess Come Alive', is worshipped in the form of Bathukamma, the goddess of womanhood - Maha Gauri Devi.
Bonalu is another Hindu Festival, celebrated during June/ July where Goddess Maa Kali is worshipped. The festival is considered a thanksgiving to the Goddess for fulfilling the desires of devotees. A great family feast follows after the massive offering. The meal is the meat of a goat or a chicken which is offered ceremonially to the goddess, and it is considered sacred. The offering of alcohol is also seen as a must.
Ramzan is the main festival of Muslims and Moharram too is celebrated on a large scale in Telangana. It is known as 'primarily panduga' where Pir means Master. Many Hindus also actively take part in the festival.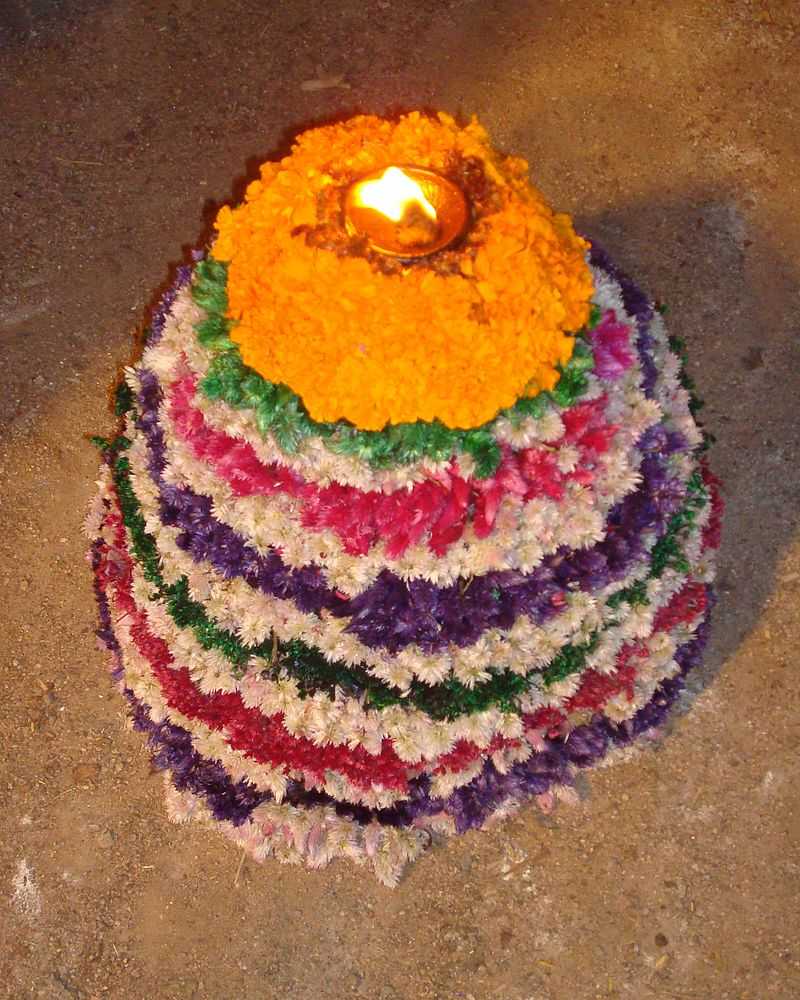 Cuisine of Telangana
Cuisine gets a makeover as the dishes are a direct influence on the existing culture of that place. Telangana mainly has two distinct cuisines - Telegu and Hyderabadi where former is mainly spicy in which millet, jowar, and bajra dominate. The latter, however, is said to have been developed by the Qutb Shahi dynasty and the Nizams of Hyderabad. It has fused the flavours of Persian, Mughlai, Marathwada, Telugu and Turkish cuisines with a fine mixture of aromatic spices and herbs. It has city specific specialities like Hyderabadi biryani, Aurangabad Naan Qalia, Gulbarga Tahari and Bidar Kalyani Biryani.


Dry coconut,
red chillies and
tamarind along with spices form the main ingredients of Hyderabadi cuisine making it stand apart from North Indian recipes. Sakinalu is a popular savoury in Telangana, which is prepared during Makara Sankranti. This a deep-fried snack made of rice flour, sesame seeds and flavoured with ajwain (carom seeds or vaamu in Telugu). These are harder and spicier than the Andhra varieties. Garijelu is a dumpling dish cooked with sweet stuffing with mutton or chicken keema. People give a lot of importance to the right temperature for cooking. Slow cooking or dum pukh is the key to turn the dishes lip smacking.

Traditional Dresses of Telangana
Telangana is famous for its weaving and dying techniques because its cotton producing units are world famous. The most common apparel worn by women is saree along with langa voni, salwar kameez and churidar. The famous sarees made in Telangana include Pochampally Saree and Gadwal saree. Bhoodan Pochampally, a Mandal in Nalgonda District, is known for its Ikat style of sarees and material. Pochampally weave is commonly called ikkat or tie and dye weave. Male clothing includes the traditional Dhoti which is also known as Pancha. The Hyderabadi Sherwani used to be the dress of choice of the Nizam of Hyderabad and Hyderabadi nobles. Sherwani is usually worn by the groom during the wedding ceremonies.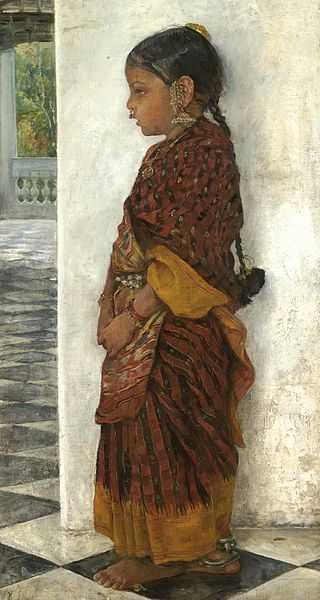 Telangana Dance Forms
Perini Thandavam is an ancient dance form performed by males. Legends say that warriors used to carry out this dance before the idol of Lord Siva before going to the battlefield during the reign of Kakatiyas. This classical dance uses 'Prerana' which means inspiration and is dedicated to Lord Shiva. The other widely famous dances in Telangana are Gusadi Dance, Kuchipudi, Tribal Dhimsa Dance, Lambadi Dance, etc.
Burra Katha is a form of dance which has evolved from a dance called Tandana Katha. It is mainly performed by a group of three main artists in the centre. Bhamakalpam and Gollakalapam are famous traditional dances which emphasise on the moral values initiated by Sidhenra Yogi.
Dandaria is a dance performed by the Gonds of Northern
Hyderabad
. The Gonds believe that they are the descendants of Pandavas. The male dancers dance with their Dandas and go from village to village to host functions.
Bonalu is the folk festival of Telangana where we see the colourfully dressed female dancers balancing pots (Bonalu), to the beats and tunes in praise of Mahankali. Male dancers called Potharajus to precede the female dancers to the temple adding colour to the festivity.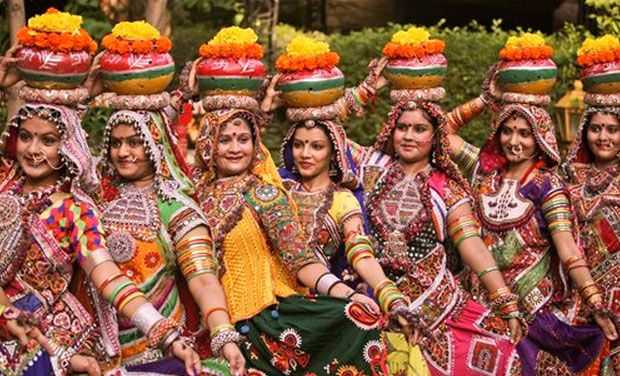 Telangana, a word to some but to its inhabitants, the name is a celebration. The state was born after a huge struggle where everyone maintained their unity with an unprecedented belief in victory. The state's culture, tradition and its uniqueness still linger in one's memory after their visit. Truly, a place worth exploring!