All work and no vacation makes Jack a dull boy. Everybody deserves to unwind and take a chill pill after a long and tiring week of monotony.
If you happen to be in the world heritage city of Ahmedabad and are looking for some picnic spots, look no further.
Here is a list of 11 Picnic Spots near Ahmedabad for a quick getaway:
1. Polo Forest
Endowed with beauty that is sure to transport you to a whole other world, Polo Forest is one of the most famous picnic spots near Ahemadabad. If you're looking forward to spending some quality time with nature and tranquillity, this is the best option out there. It also makes for an excellent location for trekking. 400 kilometres of lush green cover, abundant wildlife, ancient temples and a picturesque dam site harnessing the river Harnav - you will probably require two SD cards to capture all of these. The government also organises Polo Utsav every year which features many cultural and sports activities.
Best time to visit:
Monsoon or any time between September and December
Distance from Ahmedabad:
150 km
Entry fees:
 No entry fees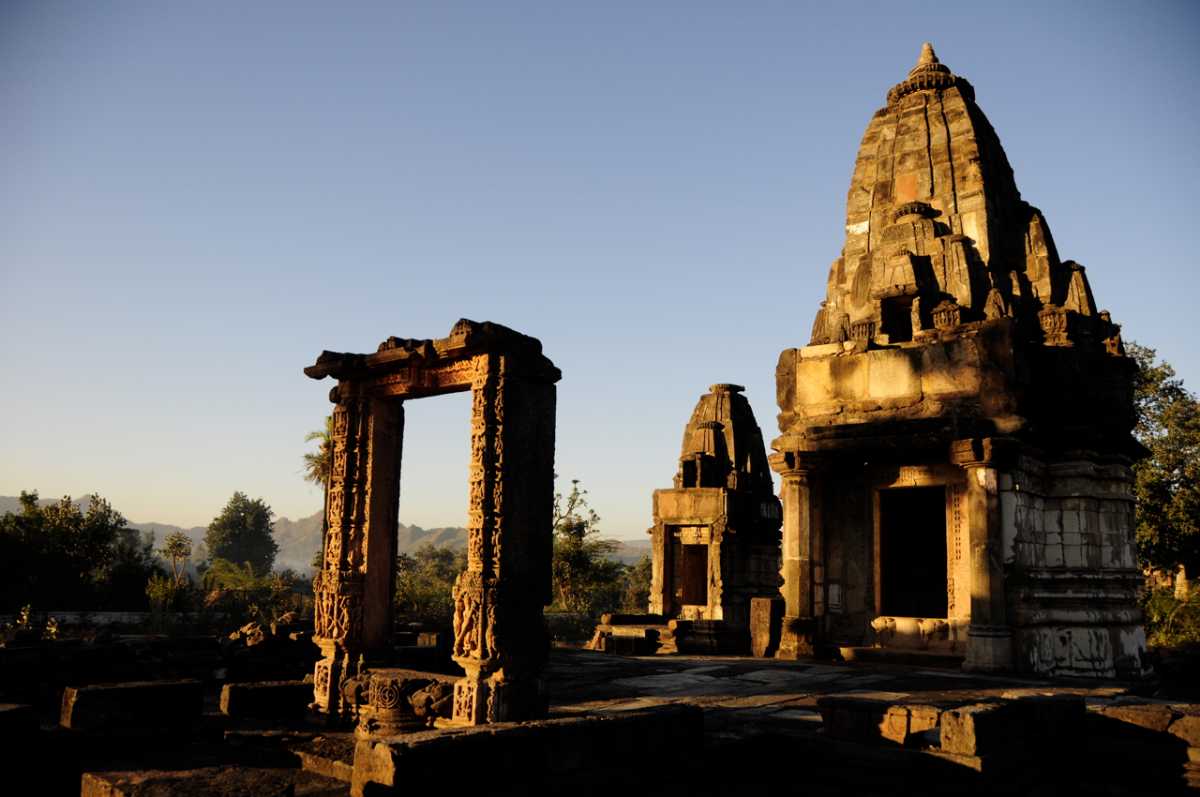 2. Maniar's Wonderland
Located very close to the city, this is a fun theme park that is ideal for a one-day picnic near Ahmedabad. It is segregated into two parts: Wonderland and Snow Park. In the Wonderland area, you can knock yourself out and enjoy some thrilling rides like the zip line, desert bike, traffic island, aqua ball, etc. In the Snow Park area, you can beat the heat and treat yourself to activities making use of snow like snowball combats. And in case of hunger pangs attack you amidst combat, there's a food court to take care of that.
Best time to visit:
Monday to Sunday, 10:00 AM to 8:30 PM
Distance from Ahmedabad:
13 km
Entry fees:
Wonderland:  INR 220 per adult, INR 180 per child
Snow Park
: INR 450 per adult, INR 400 per child (inclusive of warm clothing)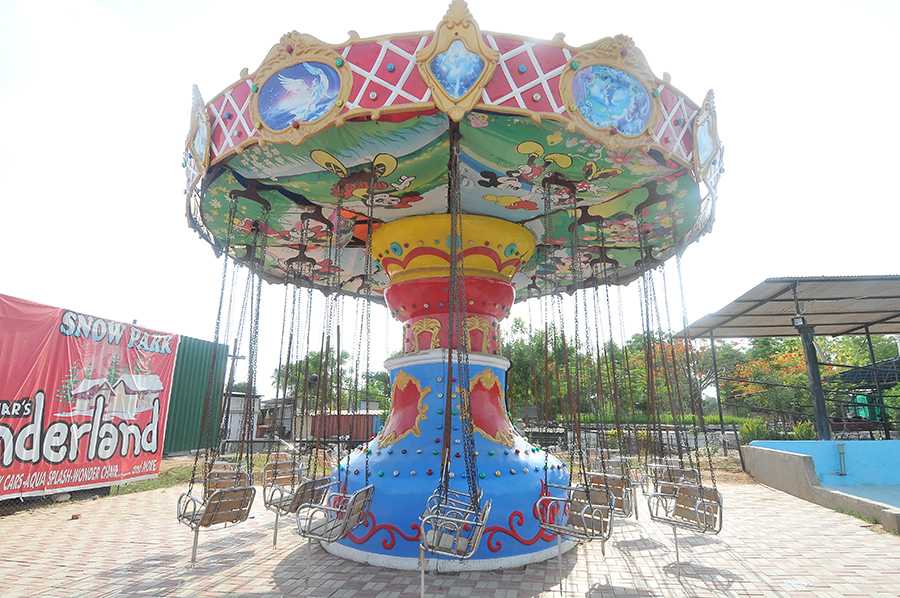 3. Nal Sarovar
This one is for the avid birdwatcher. Home to more than 210 species of migratory birds, it is the most significant wetland bird sanctuary in Gujarat. While you are here, you can spot herons, flamingoes, rosy pelicans, ducks, geese, ibises and many more nomadic species. And if you don't enjoy birdwatching that much, there are other activities like boating, horse riding along the lake and camping to enjoy at this picnic spot near Ahmedabad.
Best time to visit:
Winter and Spring, 6:00 AM to 6:00 PM
Distance from Ahmedabad:
64 km
Entry fees:
INR 60 per visitor, INR 100 for the camera, INR 220 per head for boating, INR 1320 per individual boat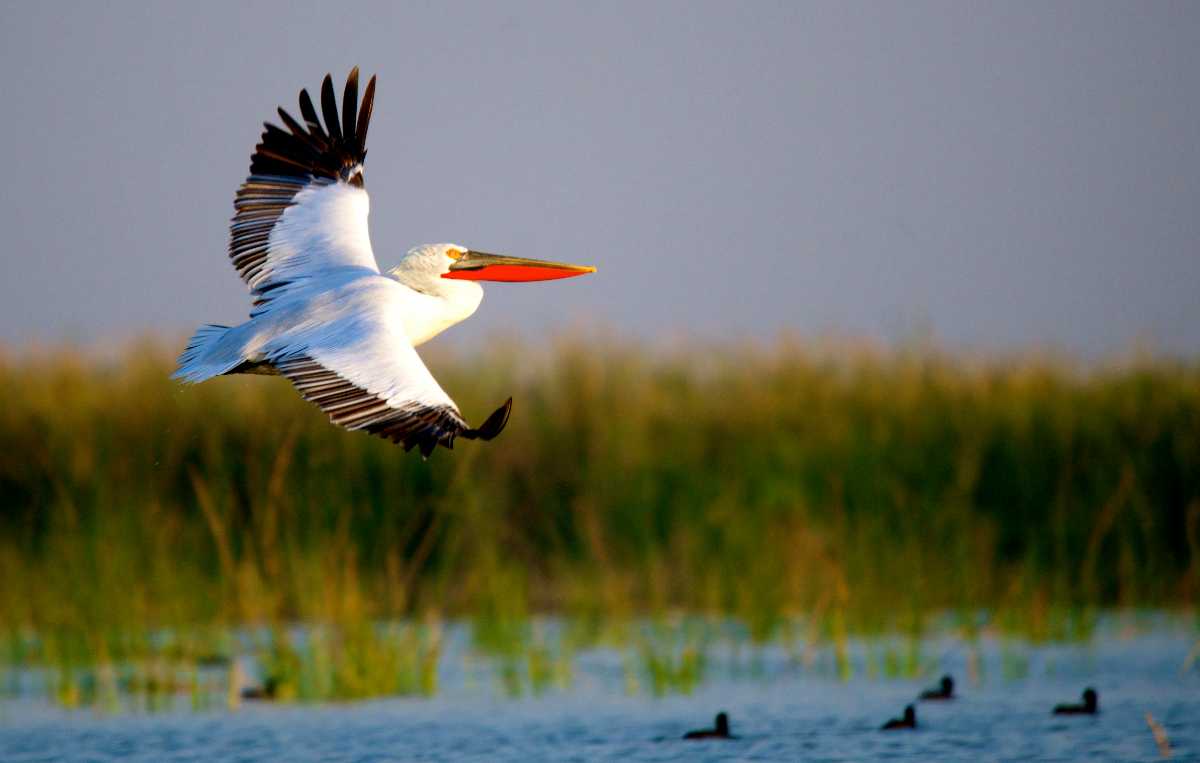 4. Indroda Nature Park
Any Jurassic fans or Ross Geller here? Welcome to India's very own Jurassic Park. Yes, that's right. That's an official nickname earned by this place by being the second most significant hatchery of dinosaur eggs in the world and the only dino gallery in the whole of India. Apart from this, they also have various other sections like a walk-in aviary, marine section, reptile section, a botanical garden and camping facilities for a fun-filled picnic near Ahmedabad.
Best time to visit:
Tuesday to Sunday, 8:00 AM to 6:00 PM
Distance from Ahmedabad:
25 km
Entry fees:
INR 10-20 per individual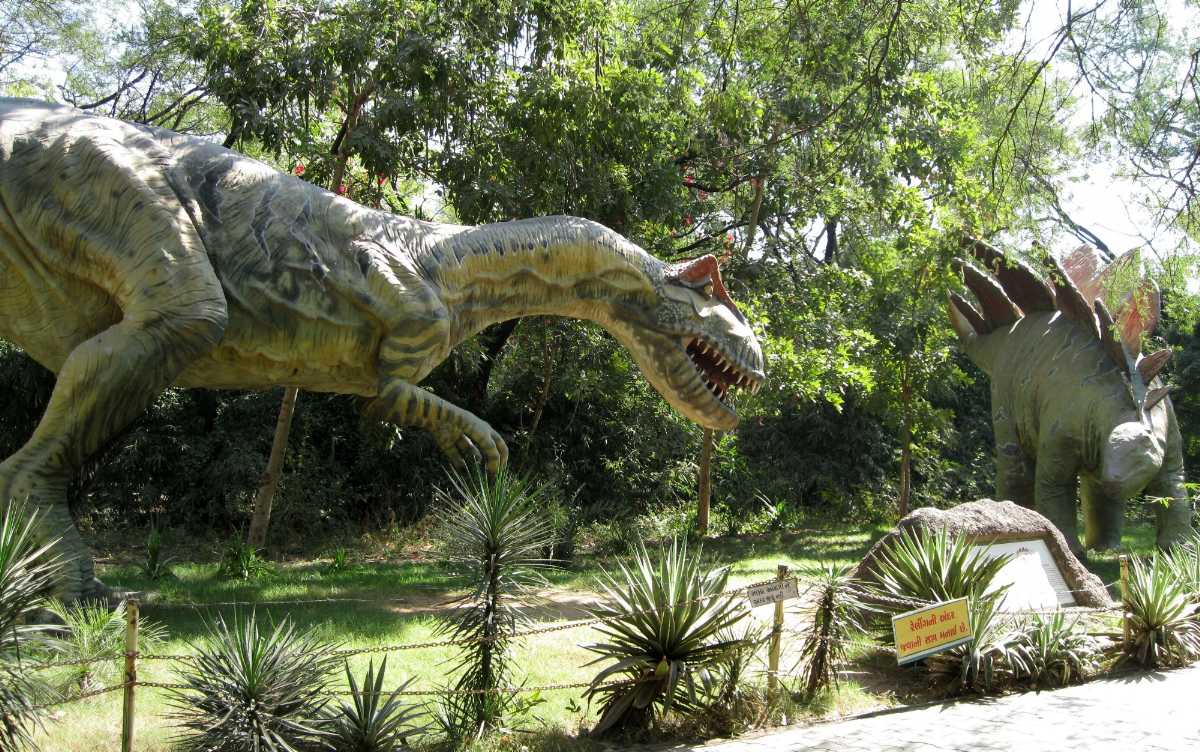 5. Zanzari Waterfalls
Another perfect spot for nature enthusiasts. With the height of the main waterfall being around 25 feet high, this is located on the river Vatrak in Dehgam and is an absolute visual treat. While soaking up all the peace, you can feel your weariness disappearing into the cascading sounds of the water. A Shiva temple is also present in the vicinity, and camel rides are an option in this waterfall near Ahmedabad.
Best time to visit:
September to February
Distance from Ahmedabad:
75 km
Entry fees:
None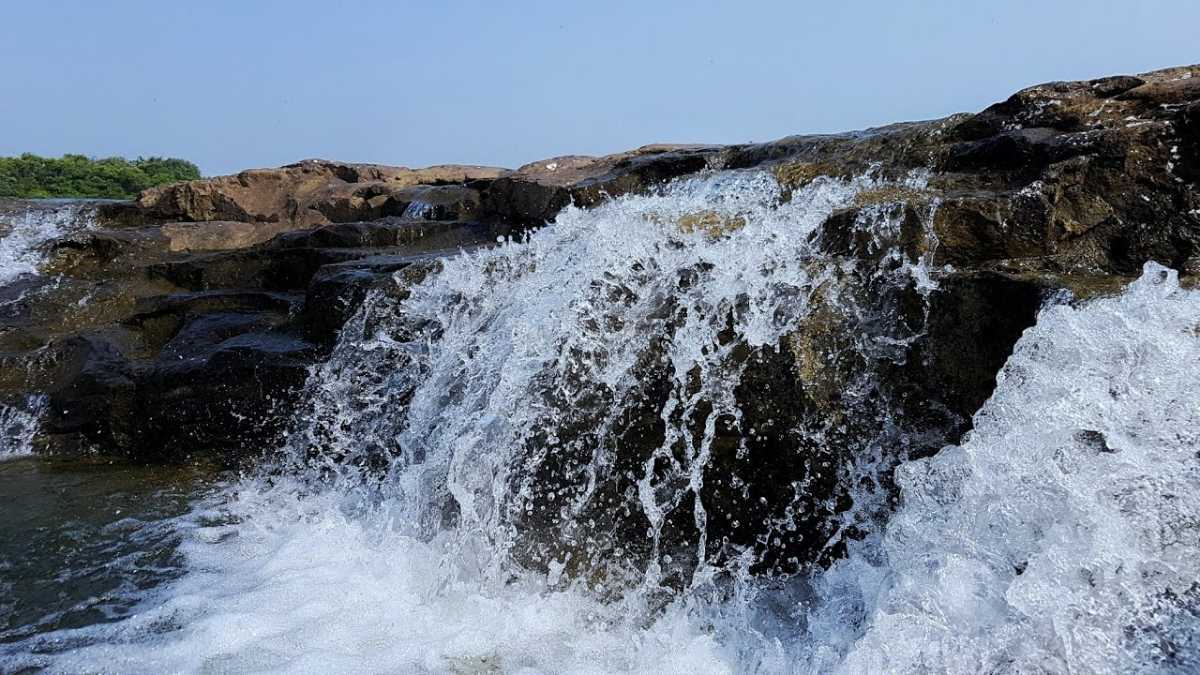 6. Thol Lake Bird Sanctuary
Another great option for the budding ornithologist, Thol consists of an artificial lake in the Mehsana district with over 150 species of exotic birds to be spotted. Bring your zoom lens and binoculars along because all kinds of birds, from the world's tallest bird, Sarus crane, to spoonbills and geese can be found here. You can spend a perfect day picnincing with your family or friends.
Best time to visit:
Winters/monsoons, 6:00 AM to 5:30 PM.
Distance from Ahmedabad:
25 km
Entry fees:
INR 40 per head on weekdays, INR 50 per head on weekends, INR 200 for semi-professional cameras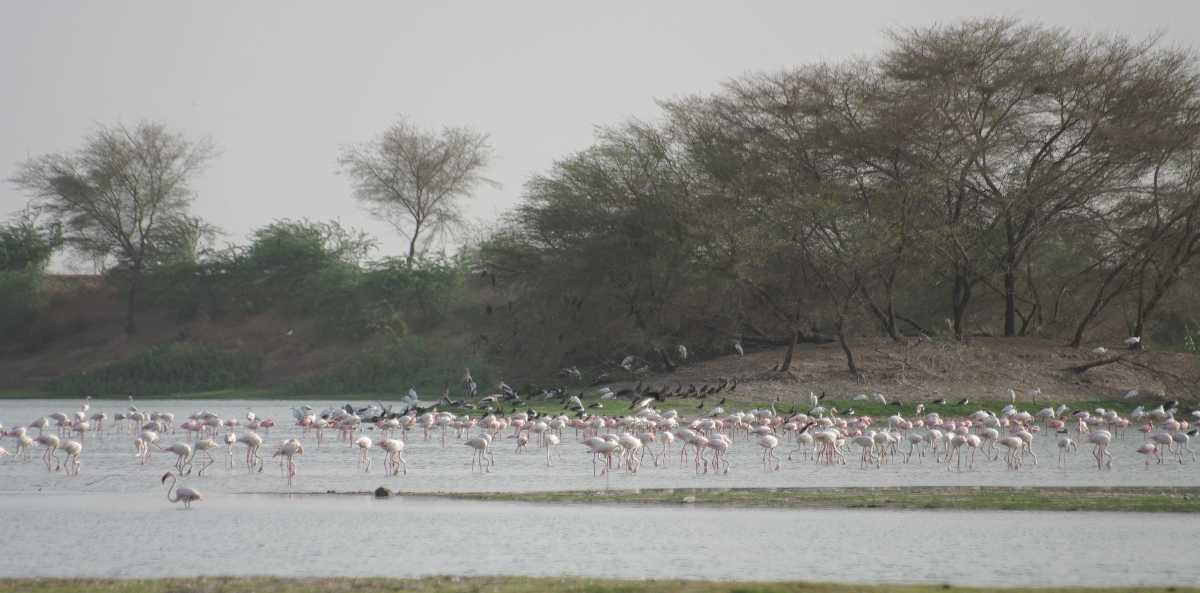 7. Adalaj Ni Vav (aka Adalaj Stepwell)
Stepwells are a common sight in Gujarat. Serving both as reservoirs and a place for weary travellers to retreat, they have been a part of its history for centuries. It is an architectural marvel of five storeys with almost a Bollywood-style dramatic legend that goes with it. Due to the way it is built, sunlight is restricted, and hence the atmosphere on the inside is cooler than the outside. Its walls are adorned with intricately designed motifs and beautifully carved embellishments that you must take a moment to admire. There's a well-maintained garden outside the stepwell where you can spend some leisure time in the background of one of the most historical picnic spots near Ahmedabad.
Best time to visit:
All days, 6:00 AM to 6:00 PM
Distance from Ahmedabad:
18 km
Entry fees:
 No entry fees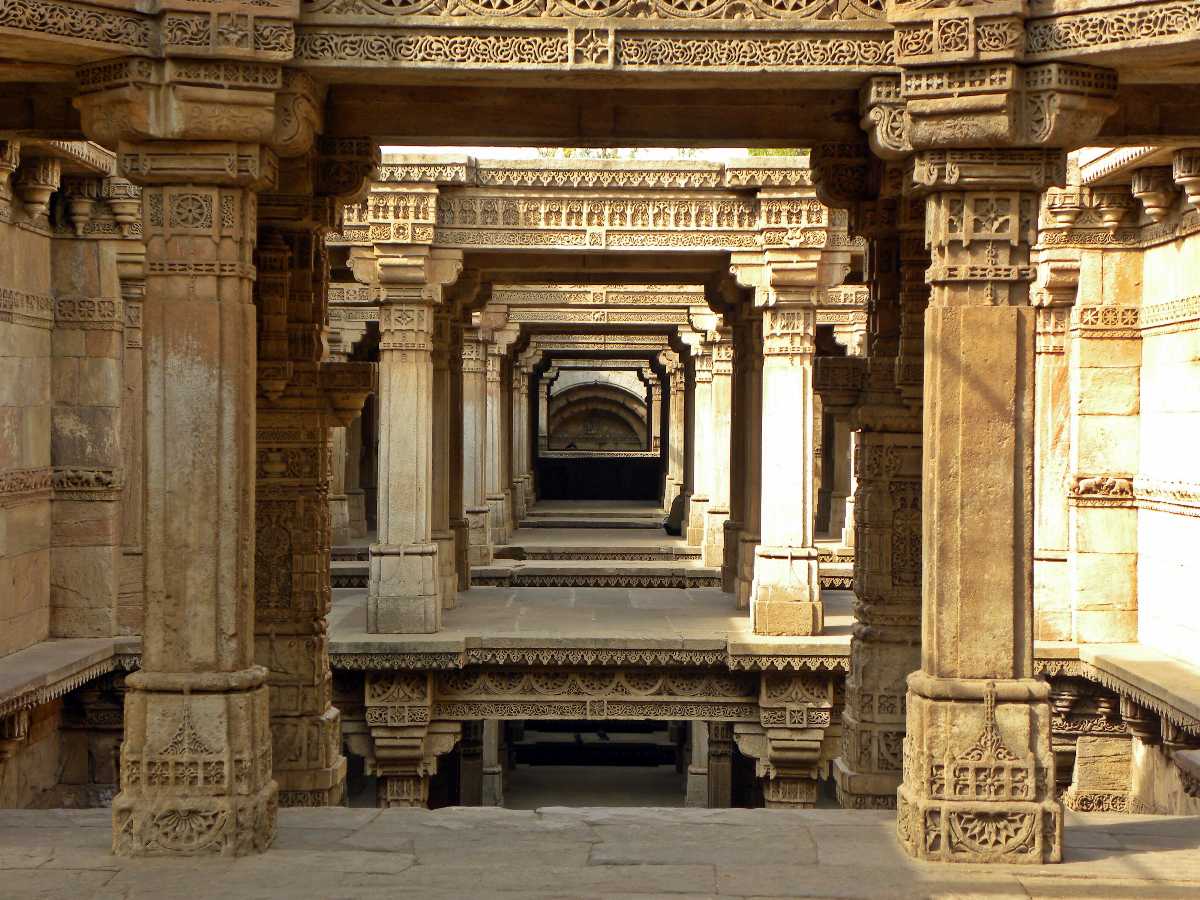 8. Lothal
All of us will agree that there is something very fascinating about abandoned ancient places with a rich history. Essentially an excavation site, this 6000-yr old city dates back to and tells us all about the Indus Valley civilisation which was so ahead of its time. Excellent town planning and craftsmanship can be seen; almost as if the history textbook from eighth grade came alive. It is recommended that you first visit the adjacent museum to get a better understanding of the millennia-old Harappan remains. Lothal is a perfect picninc spot near Ahmedabad if history fascinates you.
Best time to visit:
All days except Friday, 10:00 AM to 5:00 PM
Distance from Ahmedabad:
78 km
Entry fees:
A nominal fee for the museum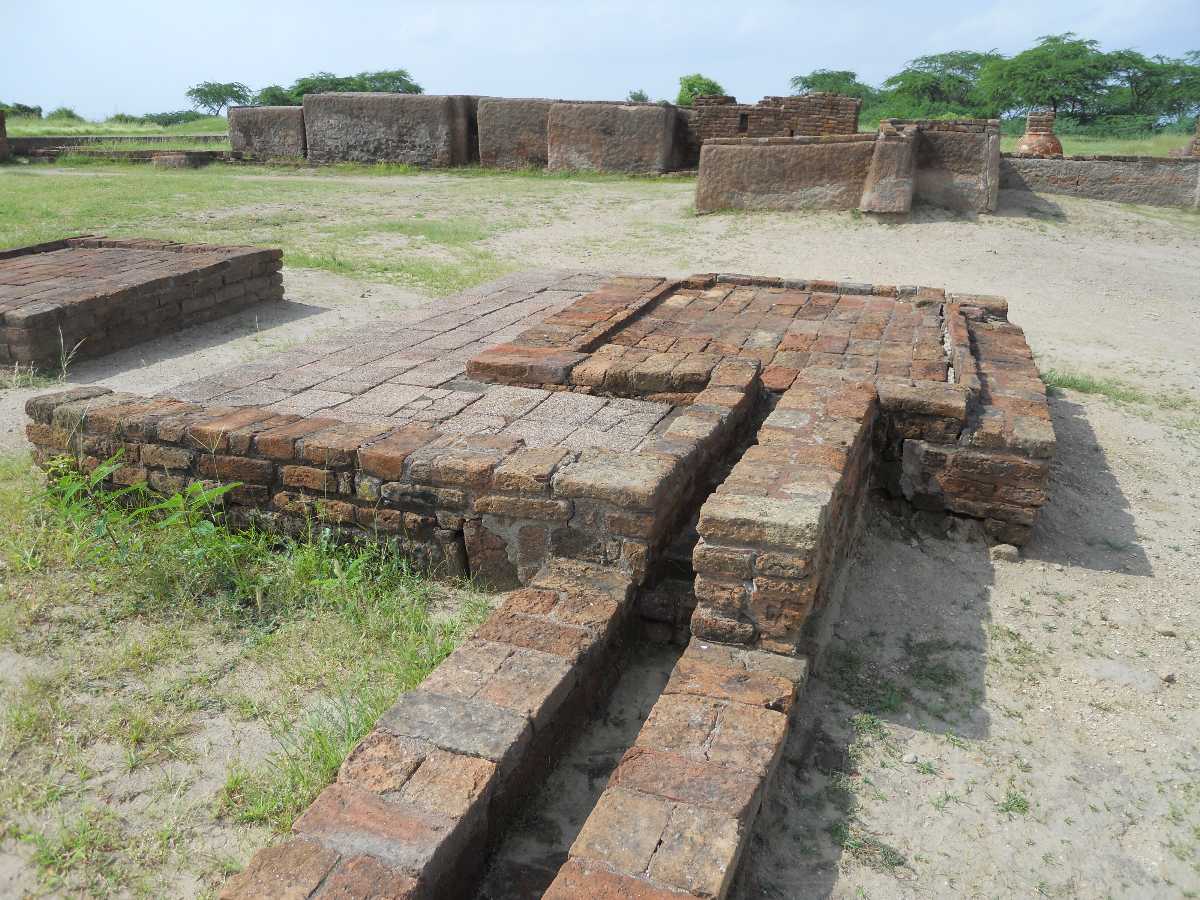 9. Tirupati Rushivan Adventure Park
A perfect one-day picnic spot near Ahmedabad, Tirupati Rushivan Adventure Park is a great option if you are getting kids along. Situated on the banks of Sabarmati, it has a lot of fun rides for kids, a couple of activities like archery and paintball, a jungle safari, and a 6D theatre as well. A water park is also open to visitors during summers. Another exciting feature of this amusement park is that they have replicas of the seven wonders of the world. A great place to learn while having fun, huh?
Best time to visit:
Weekends (8:00 AM to 6:30 PM); Summers not recommended
Distance from Ahmedabad:
74 km
Entry fees:
INR 100 per adult, INR 70 per child below 12 yrs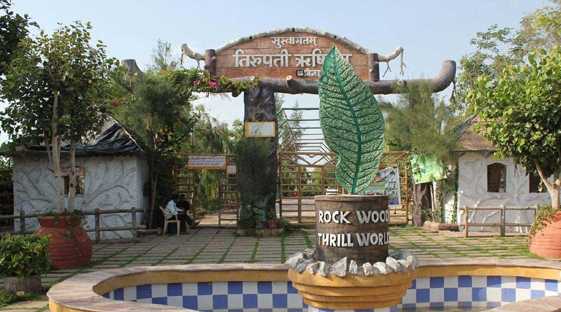 10. Orsang Camp Resort
Awarded the best green resort of Gujarat, this 125 acre land of lush greenery also has the country's longest zip line. It is just the place for camping or trekking. Other adventurous activities like kayaking and swing jump supervised by professionals can be undertaken. Adventure rides, swimming pool, and overnight stay and food options are all available on the premises.
Best time to visit:
Weekends
Distance from Ahmedabad:
170 km
Entry fees:
INR 175 per person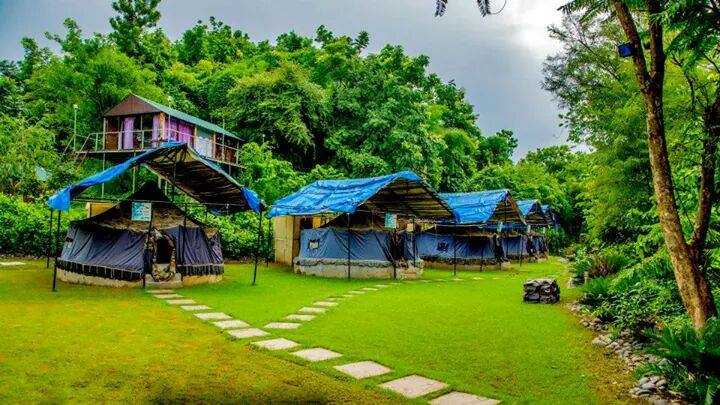 11. Akshardham
Decked up in pink sandstone, this place is not only for the Swaminarayan devotees but also for architecture enthusiasts. There is an enlightening video museum to know all about Lord Swaminarayan, a children's park, and an excellent restaurant too. In the evenings, a well-managed light and sound show is conducted. Overall, the place is beautifully kept, and the atmosphere is very peaceful making it an ideal Picnic Spot near Ahmedabad.
Best time to visit:
9:30 AM to 7:30 PM (Except Mondays)
Distance from Ahmedabad:
30 km
Entry fees:
None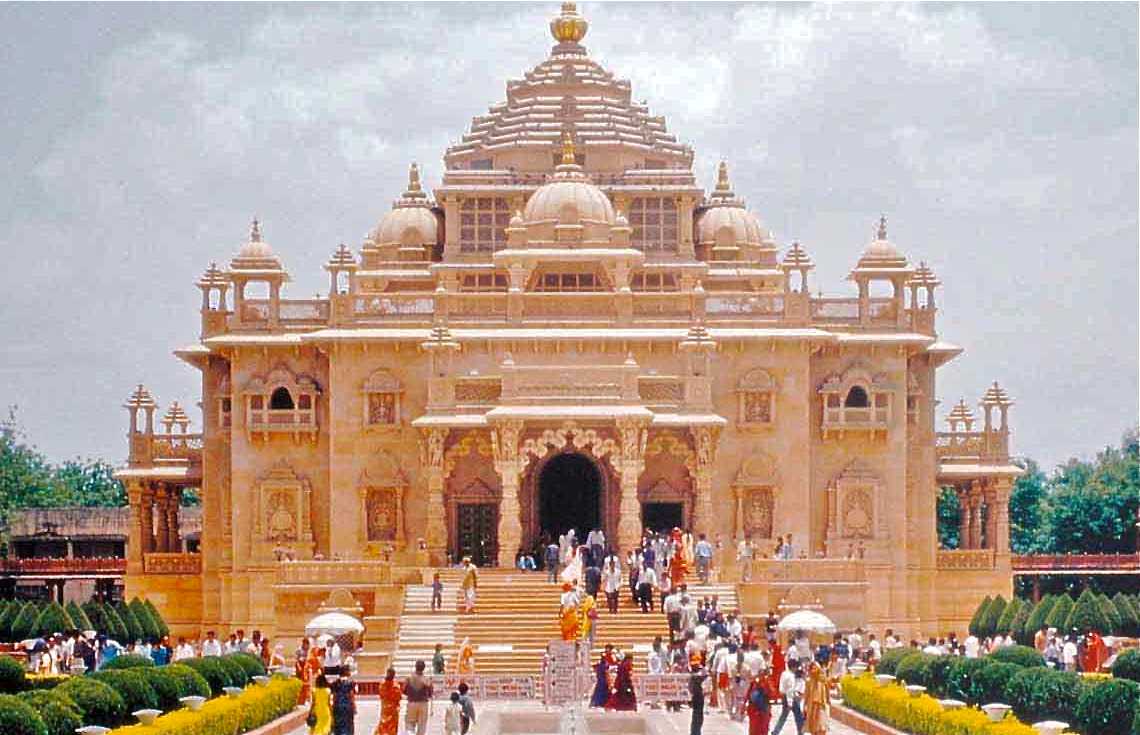 Boy, that's a list to take home and make notes out of. So what are you waiting for? You know you need that break. Pack your lunch and get going!