Nairobi has emerged as a vibrant city with scintillating sightseeing and bustling with art, culture, and development. Nightlife in Kenya's capital is heaving with locals, ex-pats, and visitors who gather at venues that range from exclusive champagne bars to nightclubs pulsating with African beats. There are many bars, trendy clubs, and discos in the city centre but the best is found in the suburbs.
Here is a list of the top 15 things to do at night in Nairobi:
1. Mulberry Project At The Alchemist

Mulberry Project is one of the most popular hangout spots in Nairobi. You can create your own drink by choosing from the cocktail menu. They also have game nights every Tuesday and Happy Hour all night on Thursday. You can also enjoy the bar food and variety of food truck options. You will get a chill, vibrant, enthusiastic vibe here. The location is also a massive plus because it is easily accessible and very safe because of the ample security at the door.
Address: Parklands Rd, Nairobi, Kenya.
Timing: 12 PM - 2 AM (Thursday to Sunday), 12 PM - 12 AM (Monday to Wednesday).
2. Havana Bar

Havana is your ultimate party destination. With a wide selection of beverages, meals, and drinks, you will surely be amazed by this bar. Also, it has grown a reputation for being one of the best clubbing brands in Nairobi. It is a classic bar in Westlands with the atmosphere of a Cuban street bar with an African tinge. Havana bar is spread over two floors and serves imported wines, unique cocktails, Cuban cigars, and Central American food. You can also dance the night away to the beats of Latin music. The downstairs is divided into a non-smoking bar and a quiet restaurant. The bar/restaurant is kind of dark, and sometimes it's crowded too, but it adds energy to the place's vibe. Recommendations: Try the short ribs and The Tilapia Filet.
Address: 33 Woodvale Grove, Nairobi, Kenya.
Timings: Monday – 12 PM – 1 AM, Tuesday- Thursday – 12 PM – 2 AM, Friday and Saturday 12 PM – 4 AM, Sunday 12 PM – 11:30 PM.
Prices: KSH 360 – KSH 2285.
3. Exchange Bar

Exchange Bar is a part of the Stanley Hotel and is named for its previous incarnation as Nairobi's first Stock Exchange. The leather sofas, rich crafted wood, and original ceiling fans give the atmosphere of an English gentlemen's club with rare single malts and fine cigars. It exudes an elegant and casual atmosphere to enjoy a fine cigar, sensational cocktails, and mouth-watering bar food. Be sure to look around at the historical items that are there. Recommendation: Negroni Cocktail.
Address: The Sarova Stanley, Kimathi St, CBD, 69671 - 00400, Nairobi, Kenya.
Timings: 12 PM – 11 PM.
4. K1 Klub House

A visit to Nairobi can't be complete without visiting the K1 Klub House. It is one of the foremost entertainment points for locals, backpackers, and younger ex-pats. It is mostly packed with people at night, especially on weekends when the dance floor heaves until sunrise. You can also enjoy pool tables and sports screens. In addition to that, you can eat a delicious menu compromising African and western meals. The once-a-month Sunday brunch is absolutely to die for. The reggae night on Thursday is fun too. On Tuesdays, a live band plays (a jazz group).
Address: Parklands, Ojijo Rd, Nairobi, Kenya.
Timings: 10 AM – 10 PM.
5. B Club

B-Club in Nairobi is the coolest, most classy, and most well-organized club where extreme style meets entertainment. It is spacious and relaxing and buzzes with party lovers all night long. The music is excellent here, and the visitors get lost in time while they dance all night. The food and drinks here are exquisite. The club runs 7 days a week with shows and performances by various foreign and local music artists.
Address: Galana Plaza, Galana Rd, Nairobi, Kenya.
Timings: 12 PM - 4 AM.
6. Inti- A Nikkei Experience

Located at One Africa Place in Westlands, INTI, a dome-shaped architecture, has a breathtaking 360-degree view of the heart of Nairobi, especially at night. It also provides some of the finest cuisines, including Japanese and Peruvian, which are complemented by signature cocktails and finest wines. Be it starters, main course, or desserts, the food here is amazing. The ambience with the eagle view and the welcoming staff make it one of the best places to enjoy.
Address: 20th Floor One Africa Place, Waiyaki Way, Nairobi, Kenya.
Timings: 12 PM – 10 PM.
Price: KSH 1000 – KSH 200.
Cuisines: Japanese, Peruvian, Sushi, Asian with Vegetarian Friendly, Vegan, Gluten-Free Options
Dress code: Smart Casual (Vest, Shorts, Flip Flops, Sandals, Sportswear & Caps are NOT permitted).
Recommendation: Duck, Rice, plus shrimp sushi.
Places to Visit in Nairobi with Friends
7. Lord Delamere Terrace

Lord Delamere Terrace is a restaurant and bar located at Fairmont, The Norfolk hotel, and is one of the oldest hotels dating back to 1904. Their menu majorly focuses on steak and seafood and a list of imported drinks, including wines and cocktails. They also offer a wide range of local and international dishes, which includes many types of salads and loaves of bread, soup, rice, pasta, ugali and spinach, mashed potatoes, grilled beef steaks with mushroom sauce, fish with white sauce, BBQ chicken, fresh fruit, and many delectable desserts. The restaurant has ample natural lighting and a good view to visit, especially with your friends.
Address: Harry Thuku Rd, Nairobi, Kenya.
Timings: 6:30 AM - 10 PM.
Cuisines Available: African, Contemporary, International with Gluten-Free Options.
Recommendations: ribeye steak & fries, lambchops, creme brûlée cheesecake, Avocado mousse.
8. Brew Bistro Rooftop Bar

If you are a fan of Craft beer, then this is your place. Brew Bistro Rooftop Bar is located on top of the Fortis Towers in Westlands. It is a gastropub, micro-brewery, and nightclub specializing in craft beers. You can enjoy the food and the drink on the outdoor terrace with a gorgeous view of the Westlands. They also have live music and DJ sets. Be prepared to listen to Afropop music. Overall, the beers are top-notch.
Address: Woodvale Groove, Westlands Fortis Tower, Kenya.
Timings: 11 AM – 3 AM every day except Tuesdays 11 AM – 12 AM.
Cuisines offered include: international, European, and Contemporary with Vegetarian-Friendly options.
Recommendations: Craft beers (especially the White Rhino if you are into unfiltered wheat beers).
Best Places in Nairobi for Couples
9. Mawimbi Seafood Restaurant And Cafe

Nairobi's Premier Steakhouse & Seafood Restaurant, Miwimbi is a modern interior aesthetic-designed restaurant and café. The ambience is elegant and perfect for dates and sundowners. They also serve Vegetarian Friendly, Vegan Options, and Gluten Free Options. The DJ will bring a very African-centric vibe! The interior Is luxurious. You are surely going to enjoy the playlist and saxophonist.
Address: Longonot Place, Kijabe St, Nairobi, Kenya.
Timings: 6 AM – 4 AM.
Price: KSH 1100 – KSH 3450.
Recommendation: Prawns. Also, the tea here is not like your usual tea, try out baby cess infusion tea.
10. Sky Lounge At Emara Ole Sereni

Sky Lounge is one of the swankiest rooftop bars in Nairobi. This is the best spot if you want a stellar view of the city and National Park. The sophisticated ambience and chilled vibes make this a surreal place, especially if you are going with your loved ones. You can enjoy the Alfresco dining as you sip on unique cocktails. The place is filled with plenty of comfy lounge spots, a beautiful rooftop pool, vibrant lights and panoramic views of the city skyline. The menu includes everything from cocktails, mocktails, and beers to wines.
Address: 18187, Nairobi, Kenya.
Timings: 10 AM - 2 AM.
Happy Hours: Monday to Thursday 3 PM – 6 PM.
Price: Starting from KSH 500.
11. Tambourin

The Kempinski Hotel is one of the most luxurious hotels in Nairobi, and its rooftop bar is also top-notch. Tambourin is an Arabian-themed bar. The restaurant and rooftop bar hosts cuisines from Israel, Jordan, Lebanon, Palestine, and Syria with Vegan, Halal, and Vegetarian Friendly options. The vibe is relaxed and romantic, and the view is amazing. The restaurant has two separate areas-- one section is for cigarette/shisha smokers and another for non-smokers. You can get to see live performers here too.
Address: Villa Rosa Kempinski, Chiromo Rd, Nairobi, Kenya.
Timings: 1 PM – 11 PM every day except Monday.
Prices: KSH 2000 – KSH 3500.
Recommendation: Tahini, Hummus, Arabic Taarab.
Other Fun Things To Do At Night in Nairobi
12. Westgate Shopping Mall

Who doesn't like shopping? Be it day or night time you can always visit one of the best shopping malls in Nairobi. It is located in the Westlands division and was opened in 2007. It includes 350,000 square feet of retail space with more than 90 stores and Media Cinemas. Other units include Barclays Bank on the ground floor and Millionaires Casino on the second floor. You can shop for all the international brands here.
Address: 15 Mwanzi Rd, Nairobi, Kenya.
Timing: 8 AM - 12 AM.
13. Tom Mboya Street

This is one of Nairobi's oldest, major, and busiest streets. It was referred to as Victoria Street before, but now the Street is named after the late Tom Mboya, one of Kenya's founding fathers. It is located at the southern border of the inner and outer Central Business District. On the street, you can find houses, offices, shops, business stalls, restaurants, hotels, nightclubs, and even supermarkets. It is also popular for 'matatus' (Kenya's public transport) pick-up and drop-offs, and so it is generally congested.
Address: Tom Mboya Street, Nairobi, Kenya.
Timing: Open 24*7.
14. Moi Avenue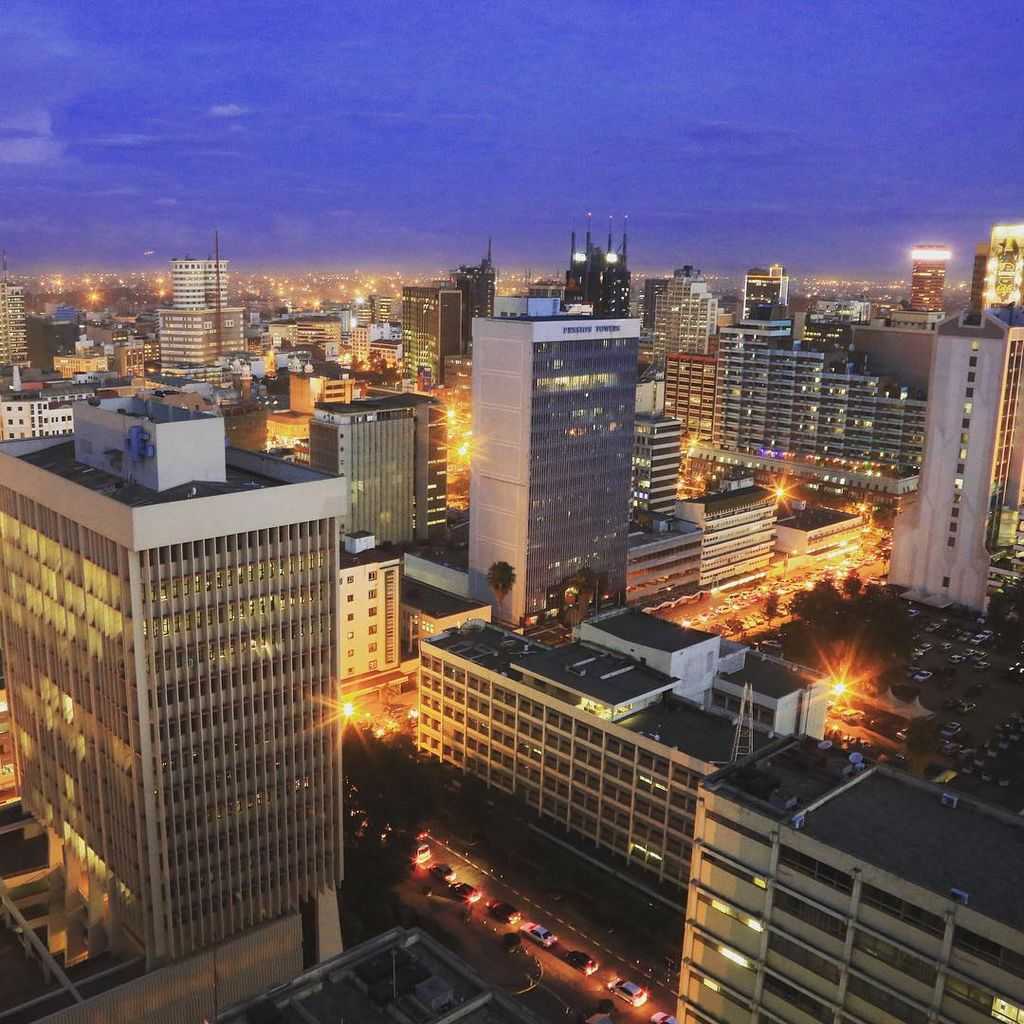 Moi Avenue is one of the oldest roads in Nairobi. You can find many notable attractions here, like the Hilton Hotel, Jeevanjee Gardens (an open garden that serves as a resting area for people), Kenya Cinema, and Khoja Mosque, among others. If you want to explore some of the best streets at night when it is buzzing with people, then you can visit here or take a drive down.
Address: Moi Avenue, Nairobi, Kenya.
Timing: Open 24*7.
15. Safari Cats Dancer's Acrobat

The Safari Cats Dancers and Acrobats is a team of professionally trained dancers who perform nightly at the Nyama Choma Ranch and offer live performances, a colourful fusion of African cultural and classic dance that also features some spectacular acrobatics and drumming. It is an outstanding cabaret show. The music and dance are uniquely themed. The fever dance features a goddess of love from the Egyptian Kingdom, Baganda, a traditional woman dance emphasizing let's love ourselves and appreciate our beauty, Safari Kenya, a Kenyan nationality unity dance in which the dancers are dressed in the Kenyan national flag to show the gracefulness of the country Kenya, etc. Every show is amazing.
Address: Safari Park and Casino, Nairobi, Kenya.
Show Timings: 9:00 PM - 9:45 PM.
Tips
Tipping in restaurants and bars is customary. So try to tip at least 10 - 15 per cent of your total bill, depending on the quality of service. In bars, tip 50 - 100 Kenyan shillings per round of drinks.
Restaurants and bars close around midnight, but nightclubs get the party started around that time.
The dress code varies on where you are going. Sports bars and pubs tend to be casual, while hotel bars and nightclubs are fancier. So, closed shoes and collared shirts are expected for men.
Don't leave your drink unattended.
Be aware of your wallet or purse (Theft is common).
Don't drink and drive.
Overall, there are plenty of options to navigate if you are planning on spending a night in the Kenyan Capital. Just be cautious, and as Jennifer Lopez says-
"Dance the night away,
Live your life and stay young on the floor
Dance the night away,
Grab somebody, drink a little more".