No one looks back on their life and remembers the nights they got plenty of sleep. Spending your night outside, be it under the dark sky or inside a fantastic club, the experience is going to be worth remembering. And what if, you get to experience such astounding nights in a place like
Koh Phangan
with
Full Moon parties
and New Year Eves? Koh Phangan is
Thailand
's fifth largest island. It is located 70 km from the mainland and does not have an airport facility. People have to rely on ferries from the mainland and
Koh Samui
mainly. The island has nearly
20 dive sites
. Known for its unspoilt beauty accented by hilly, tropical jungles and white sand beaches, the island is an excellent place for adventure. Koh Phangan claimed its fame mainly due to the fabulous nightlife that it hosts. There are full moon parties, new moon parties, half moon parties and many clubs that make your night a wonderful one. Experience Koh Phangan by the day, and you only get half of the picture. The nightlife in Koh Phangan forms a significant part of the island's tourism industry.
Here is a list of things one can do during the nights in Koh Phangan -
1. Dance all Night in Clubs and Bars
Unleash your hedonist side by entering one of these clubs, bars and lounges. They cater to the needs of all tourists. The prices have a vast range, and one can choose from a wide variety of clubs.
Merkaba Beach Club
Opening hours: 6:00 PM to Late night
Location: 800 metres away from Haad Rin resort town
Phone: (66) 462 2513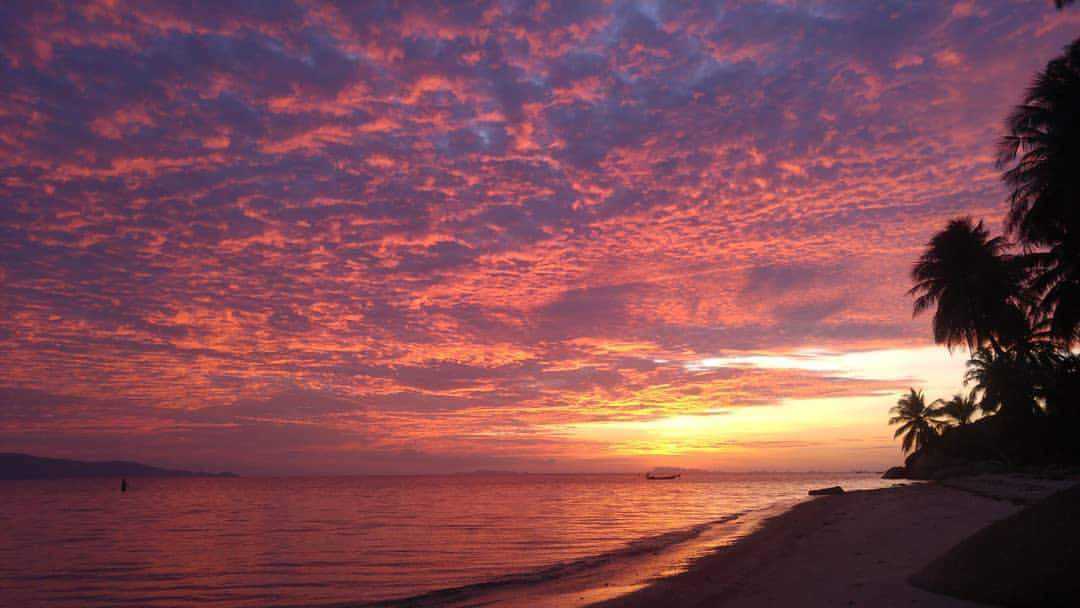 The Jam Bar
Opening hours: 6:00 PM onwards
Location: Hin Kong, 10 minutes away from Thong Sala
Phone: (66) 85 923 0337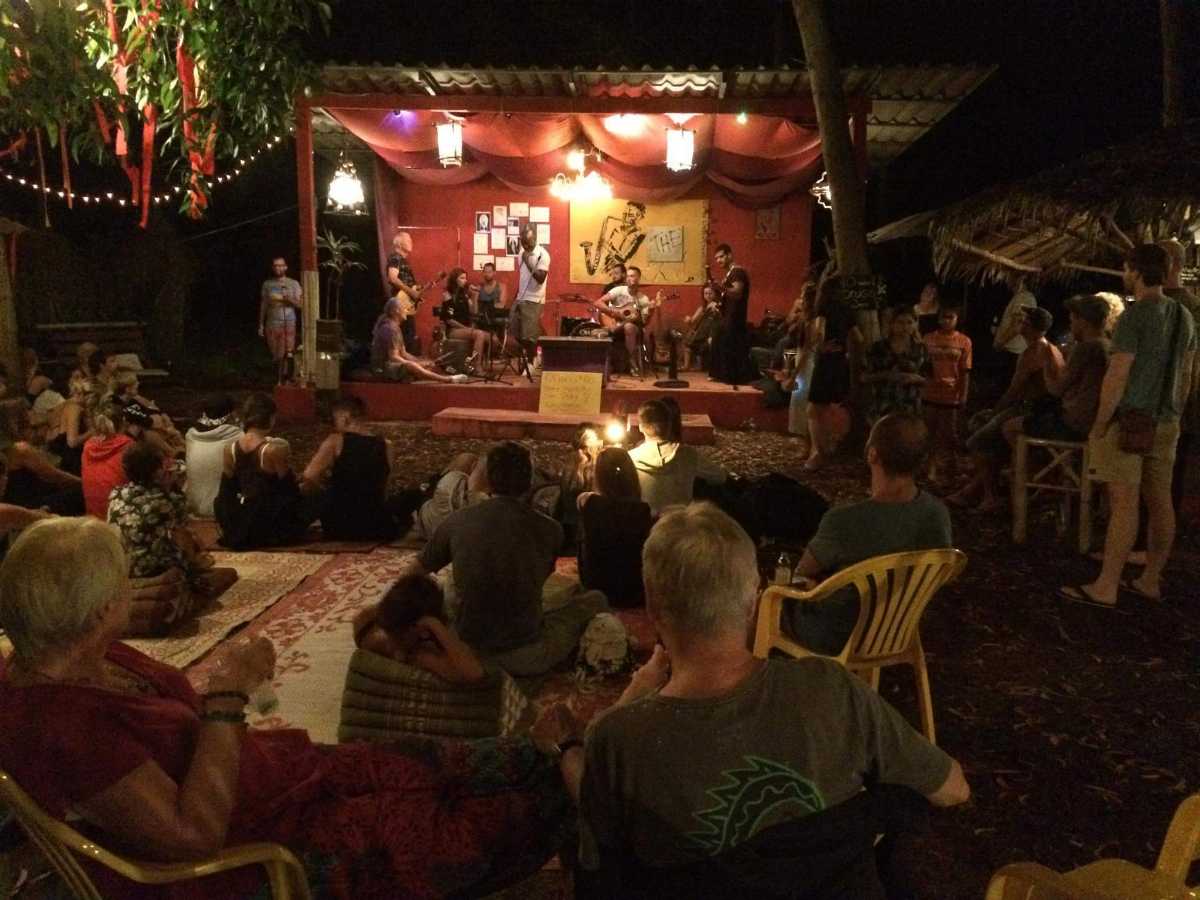 Fubar
Opening hours: always open
Location: Moo 6 Tonson, Koh Phangan
Phone: (66) 94 571 6915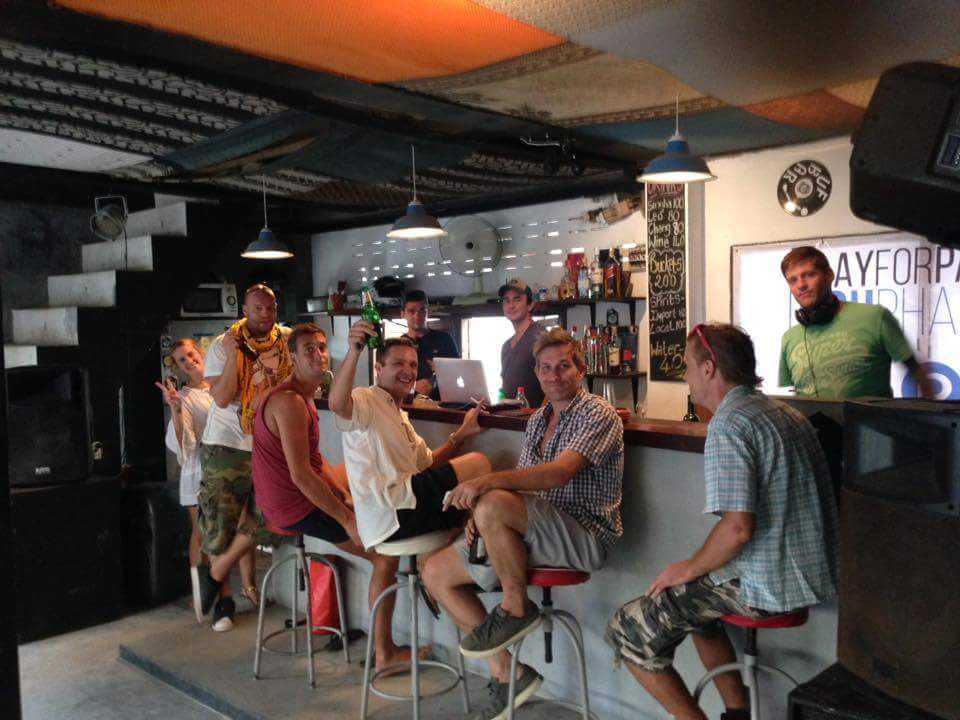 Infinity Beach Club
Opening hours:
10:00 AM to 2:00 AM
Location:
Baan Tai Beach, 1.5 KM south-east of Baan Tai Pier
Phone:
(66) 62 323 3357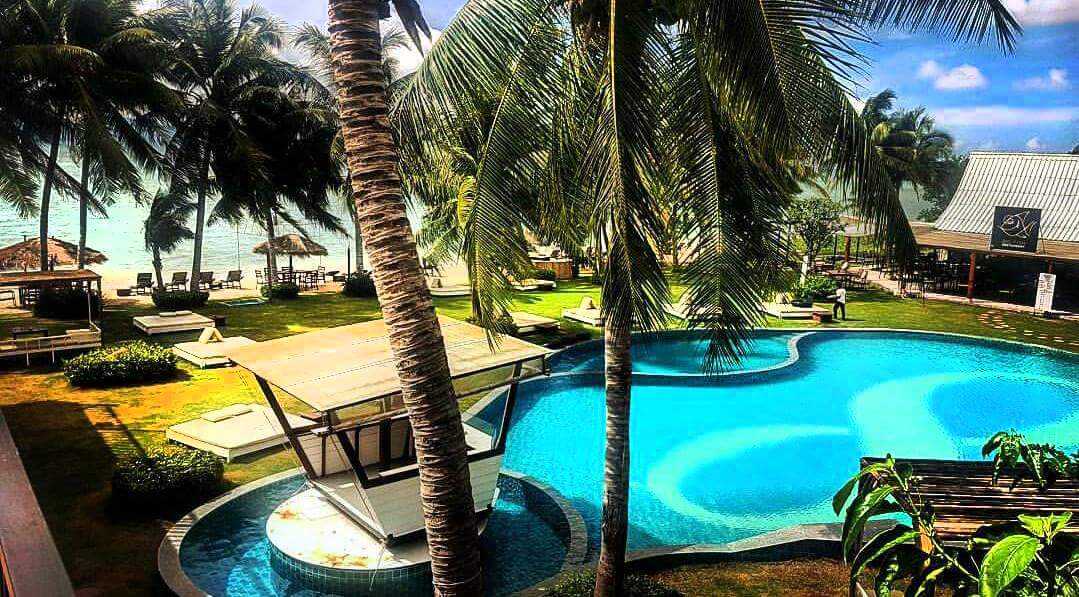 Sandcastle Club
Opening hours:
from 6:00 PM onwards
Location:
next to Fubar, Haad Rin Beach East
Phone:
(66) 86 138 8604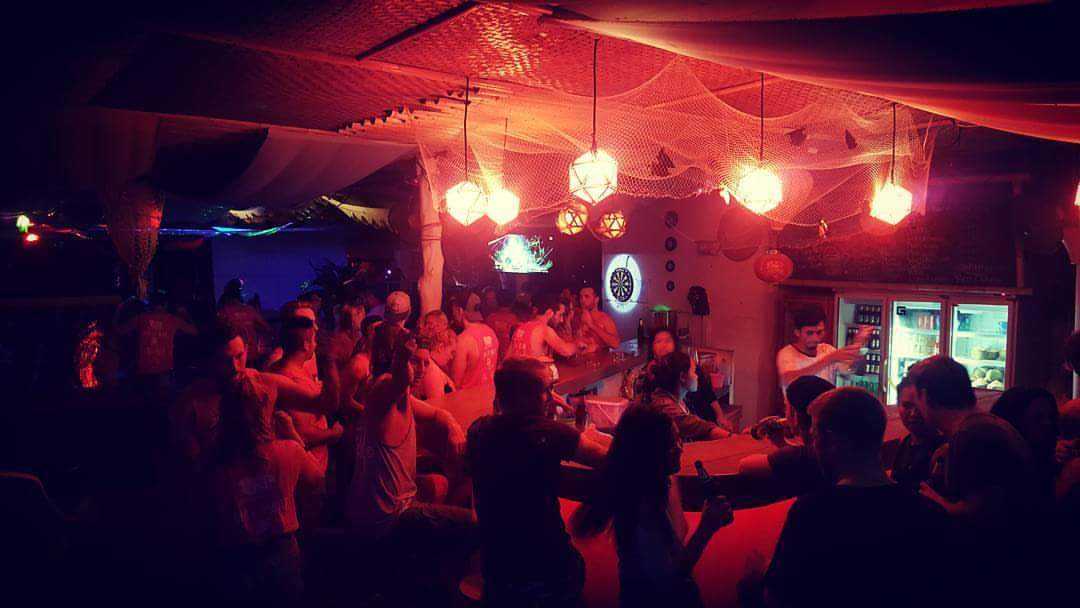 Pirates Bar
Price:
starting from THB 150
Opening hours:
4:30 PM to 2:00 AM
Location:
Sri Thanu, beachfront north of Sweetwater Lake, Laem Son Lake
Phone:
(66) 99 284 0554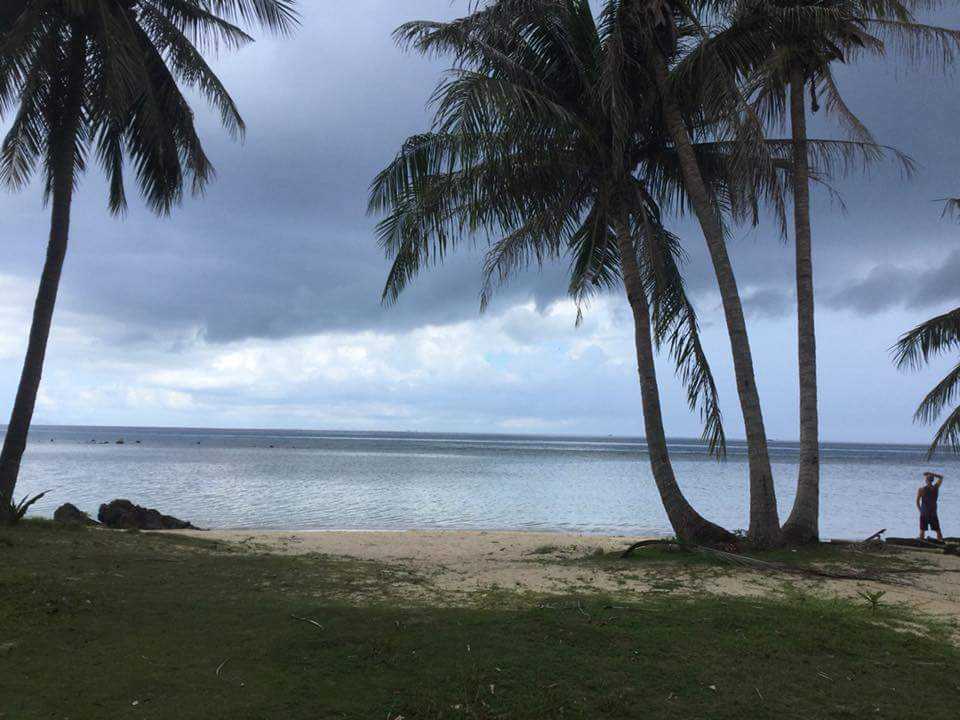 Rasta Baby Bar and Restaurant
Opening hours:
10:00 AM onwards to late midnight
Location:
Thong Nai Pan Noi, Ban Tai, Koh Phangan,
Surat
Thani
Phone:
(66) 89 593 9410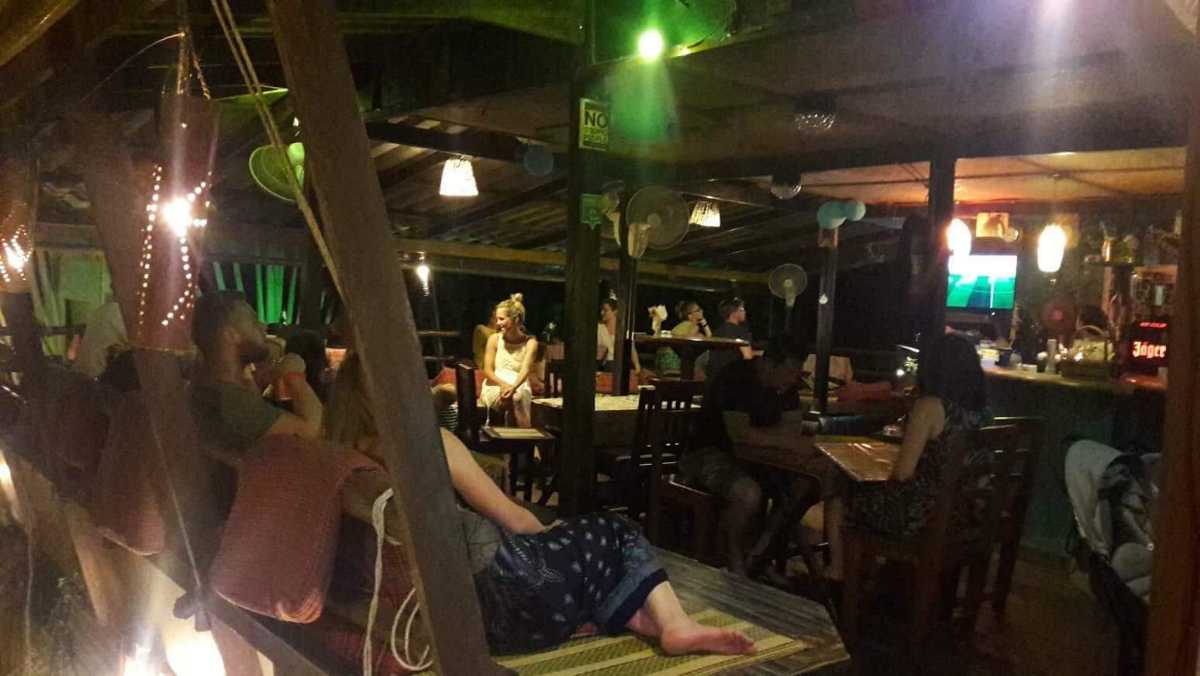 Ku Club
Opening hours:
6:00 PM to 1:00 AM
Location:
Moo 1, Ban Tai, Koh Phangan, 84280
Phone:
(66) 77 238 855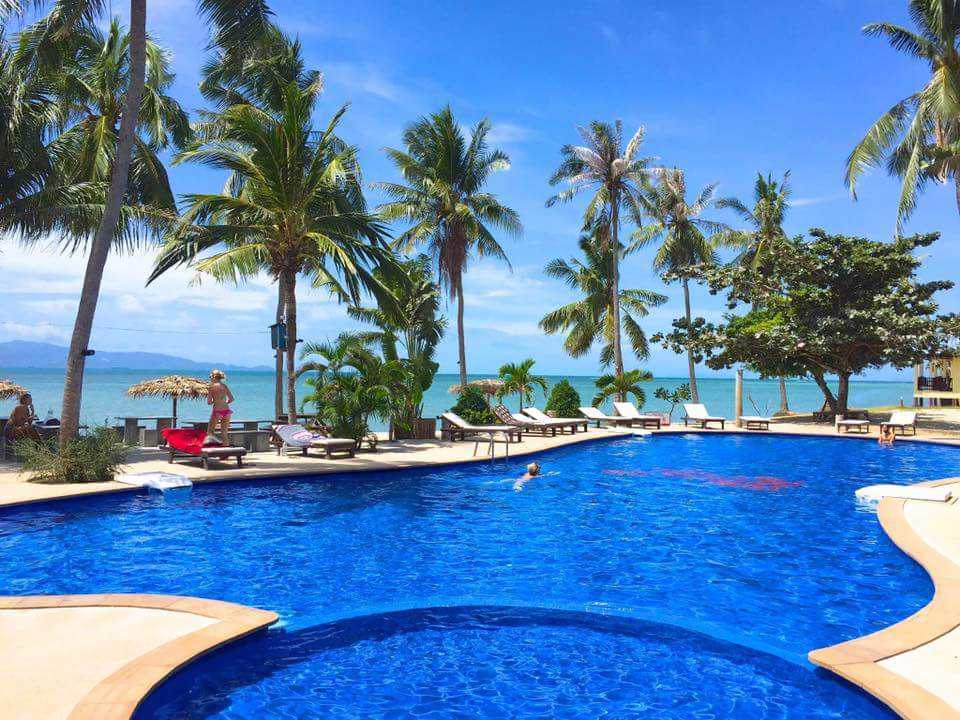 Loi Lay Floating Bar
Opening hours:
open only on Sundays from 9:00 PM into the morning
Location:
Jetty of Baan Tai Pier
Phone:
(66) 84 454 7240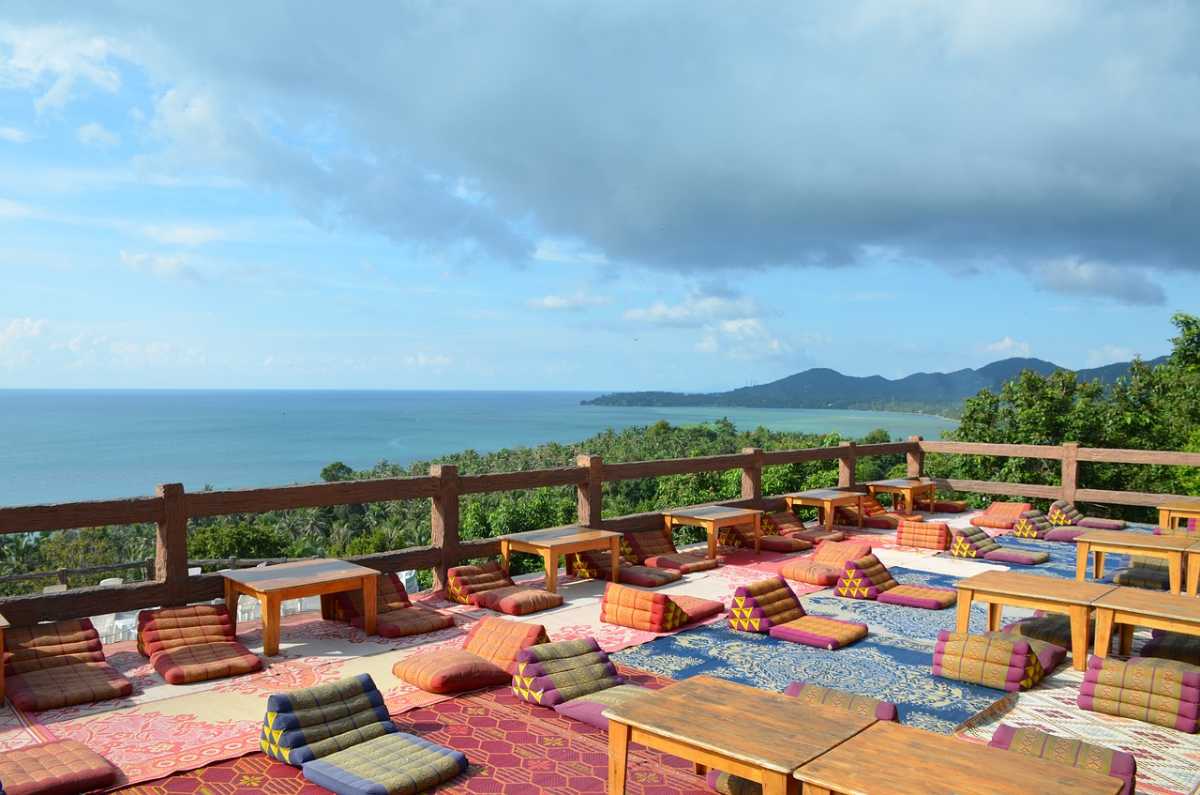 2. Shop on the Streets of Thong Sala
You should not miss shopping in the Thong Sala market, also known as Parthip Market. It is hosted on a parking lot in front of a 7-Eleven in the centre of Thong Sala, the capital of Koh Phangan. In this main shopping hub, you will find a vast assortment of street food sold at rock-bottom prices. Grilled fish, crusty pizza, sushi and pad Thai are some of the dishes you should try in this market. Parthip Market is the best place to discover the richness of
street food culture in Thailand
.
Opening hours:
every day from 4:00 PM till late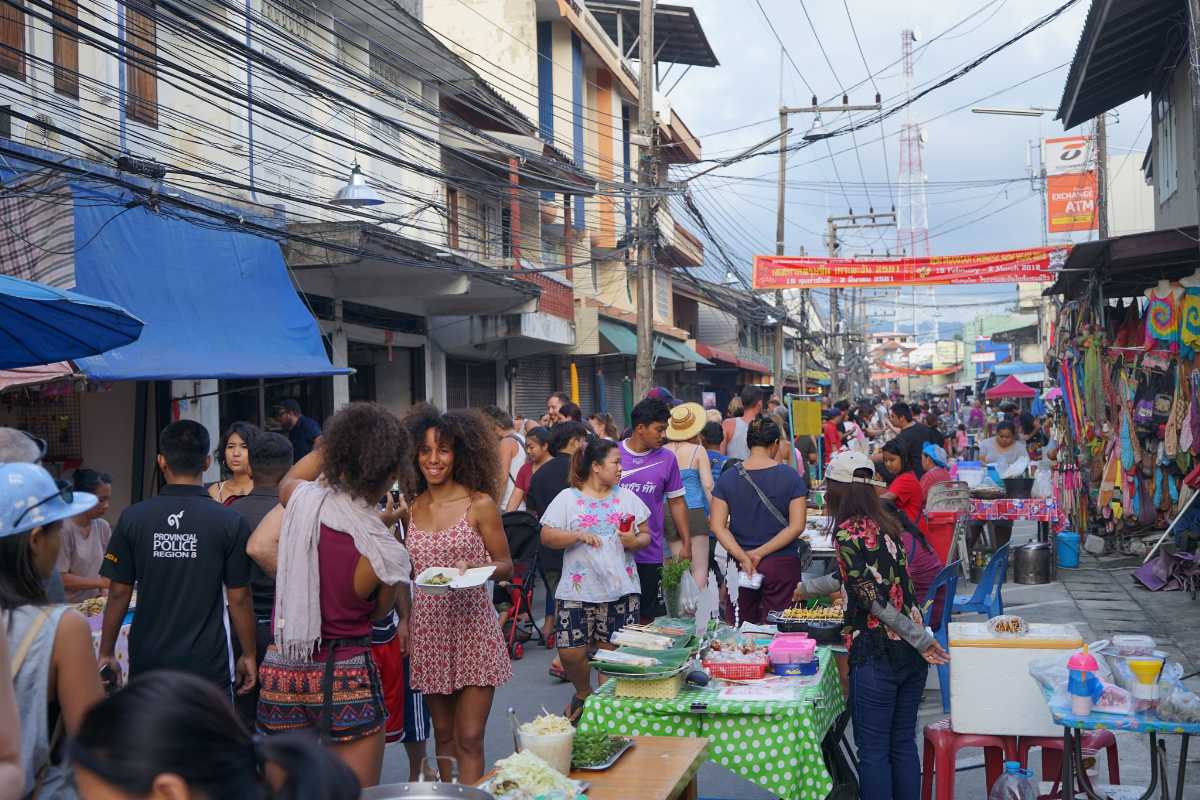 A significant part of nightlife in Koh Phangan revolves around the full moon party. And most of the parties are held in concurrence with the lunar cycle: Half moon party, black moon party, Shiva moon and many more. The Haad Rin Beach, considered to be the ancestral home of Koh Phangan Full Moon party, hosts one of the best parties ever. With 12 powerful sound systems, the 800-metre long beach is turned into the world's most massive open-air club once a month. This is that kind of event which undoubtedly features in bucket lists as one of the essential experiences in Thailand. Around 30,000 people gather on the famous strip of sand and see the moon go from night to the dawn.
One can find many international DJ's on the stages and bars lined up on the shoreline. They play everything from dubstep to drum and bass. As you walk down the beach, the music becomes heavier with more underground dance tracks. It is considered to be a tradition to be painted in neon body paint. As there are plenty of UV lights around, your bodies sparkle and glow through the night. You get to drink a variety of beverages. The best one is called 'bucket' which includes hard liquor, red bull and some ice. These buckets are intended for sharing and usually have half a dozen straws sticking out of them for you to enjoy them together. They cost around THB 200 and 300 each and are available almost everywhere. The party starts in the evening at around 8:00 PM. This is the time when most people start turning up and you get into high gear.  Here are certain pretty obvious preparations that you need to enjoy Full Moon Party on Koh Phangan.
Book a hotel close to Haad Rin
Carry a copy of  your ID/ passport
Wear cheap footwear so that losing them on the sands will not be a problem
Carry not more than THB 3,000 in small denominations
Wear a lifejacket when you ferry through a speedboat
Be prepared with sun lotion and protective clothing, as it gets extremely sunny after sunrise
Entry fee:
THB 100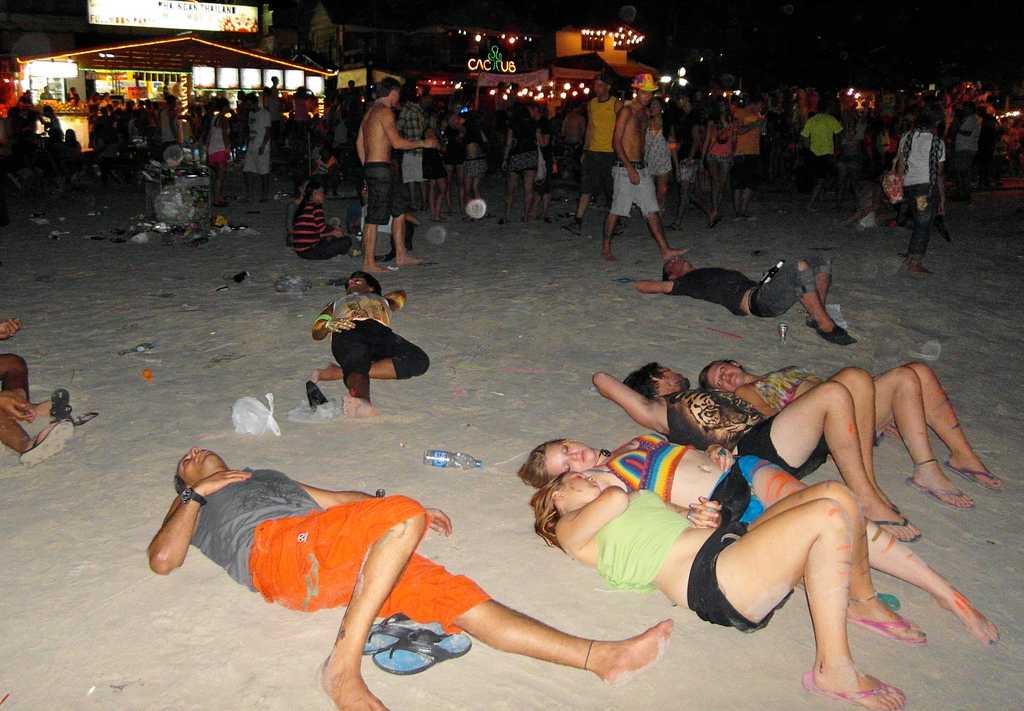 If you want to feel the night-pulse on Koh Phangan Island, then music festivals are a must. The island and its capital city to be specific, host a great number of internationally acclaimed DJs and musicians. Therefore, there is a huge possibility that you will enjoy these night festivals. You need to book your tickets in advance as the Island gets busy during the peak season. After the sunset, it is well known that the island transforms itself from a paradise beach destination to a network of lively bars and nightclubs. There are plenty of music festivals to choose from in Koh Phangan. Most popular music festivals include Half moon festival, Jungle experience, Rhythm and sands, Moonset to party and Slip N Fly party.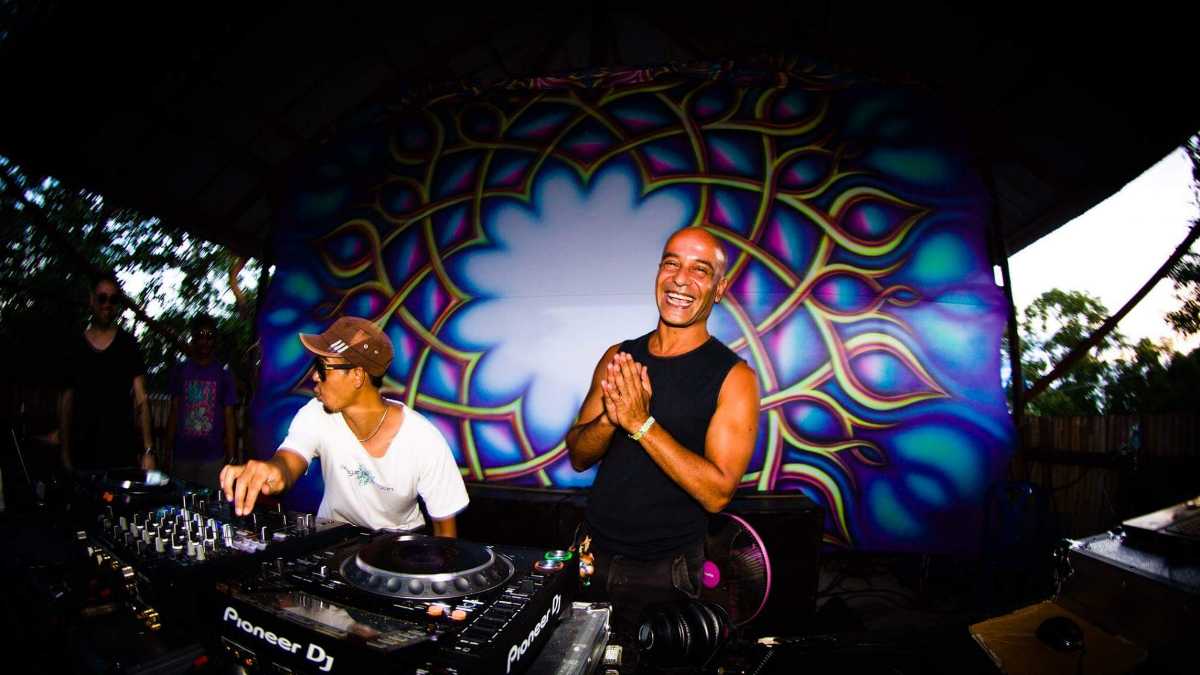 Nightlife for Singles
If you are a single traveller and are not interested in places with noises, you can enjoy the calmness in Yoga centres and Spa. Though the nightlife in Koh Phangan caters to the needs of all, it is advised that you go along with family or friends to enjoy the best of it. Oasis Yoga, Lanta and Relax Bay resort are some of the places to enjoy calmness. You can also book a beach bungalow in Koh Lanta and enjoy the sanctuary there.
Nightlife for Couples
It would always be fun to go with your partner to parties. There are some exciting places for couples in Koh Phangan. You can enjoy music festivals and bars in Koh Phangan. Apart from the Sandcastle Club mentioned above, watching the sunset in Amsterdam Bar is also an exciting thing to do.
Tips on What to Wear
It is advised that you avoid wearing bulky clothes. Prefer party wear like frocks, shorts and T-shirts to ensure that you are comfortable. Throw a lightweight pashmina or cardigan in your bag. Flip Flops and T-shirt are fine to wear to any beach or restaurant.
Things to be Careful About
You are obliged to carry your passport as an ID in Thailand. Do not forget to take a photocopy with you while your original passport is locked in the room. Be careful as to where you buy your drinks from. Many times, during the festivals, some sellers trade drugs illegally. This means you might be caught and put behind bars. Also, sometimes the full moon parties may coincide with the holy Buddhist festivals. On those days, drinking and alcohol will not be tolerated. Therefore, it might lead to a postponement of the parties. See that you have some local assistant who would help you in such situations.
Things You Need
Here is a list of things that you need to pack to have a smooth experience in Koh Phangan- sunblock, swimming suit, snorkel mask, sunglasses, water shoes, beach bag, waterproof phone case and dry bag sack
With this list, you are now ready to enjoy the nightlife in Koh Phangan. Massive parties, beautiful beaches, music festivals, shopping hubs, street food, bars, clubs and restaurants will make your holiday in Koh Phangan memorable. Why wait for long? Pack your bags and get ready!