Chandigarh is earning quite a reputation in with its clubs, bars, lounges and food taking over the night. From cheap street eats to 5-star premium venues, from velvet beer to smoky whiskey, nightlife in Chandigarh is thriving.
Here is a complete menu to nightlife in Chandigarh!
Nightclubs and Bars
The raucous crowd of Chandigarh thronging at a top-notch nightclub is perfect for your night and is sure to get everyone to put on their dancing shoes and groove well into the night!
1. Wild West Pub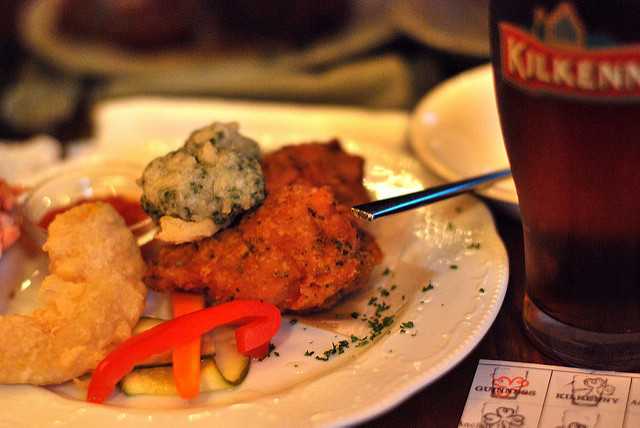 The Wild West Pub is known for its warm welcome and hot tandoori dishes, the place attracts a large crowd. Draught beers and beer on tap is a speciality of the pub, and familiar finger and bar food accompany the pints perfectly.
Location:
Sector 35
Other Places:
Lava Sector 17 A, Taj Chandigarh and Whiskey 111, JW Marriott Hotel, Sector 35 - B
2. Lava Bar

Located in the Taj, Lava Bar serves the finest wines and cocktails in a quaint ambience. With a wide range of cocktails, mocktails, single malts and beers, Lava offers oriental, continental and good old Indian snacks that you will never stop devouring. They have a large screen for enjoying live sports action and live musical performances by well-known bands too. The decor is tasteful, luxurious and themed in a retro style. The lights and chic furnishings add an old-world charm to the place. Ladies, head up to the Lava Bar on Saturday, for it is the ladies night. You can simply own the place, with the Taj's security.
Location:
Taj Chandigarh, Block 9, Sector 17-A, Sector 17, Chandigarh
Cost for two:
INR 2700 (inclusive of alcohol)
Open till:
12 AM
Microbreweries
There is nothing more refreshing than having a toilsome week and spending the weekend with your loved ones at some great microbreweries. Head to these microbreweries to get an alternative source of nightlife in Chandigarh while you sip on their freshly brewed, chilled beer.
3. The Great Bear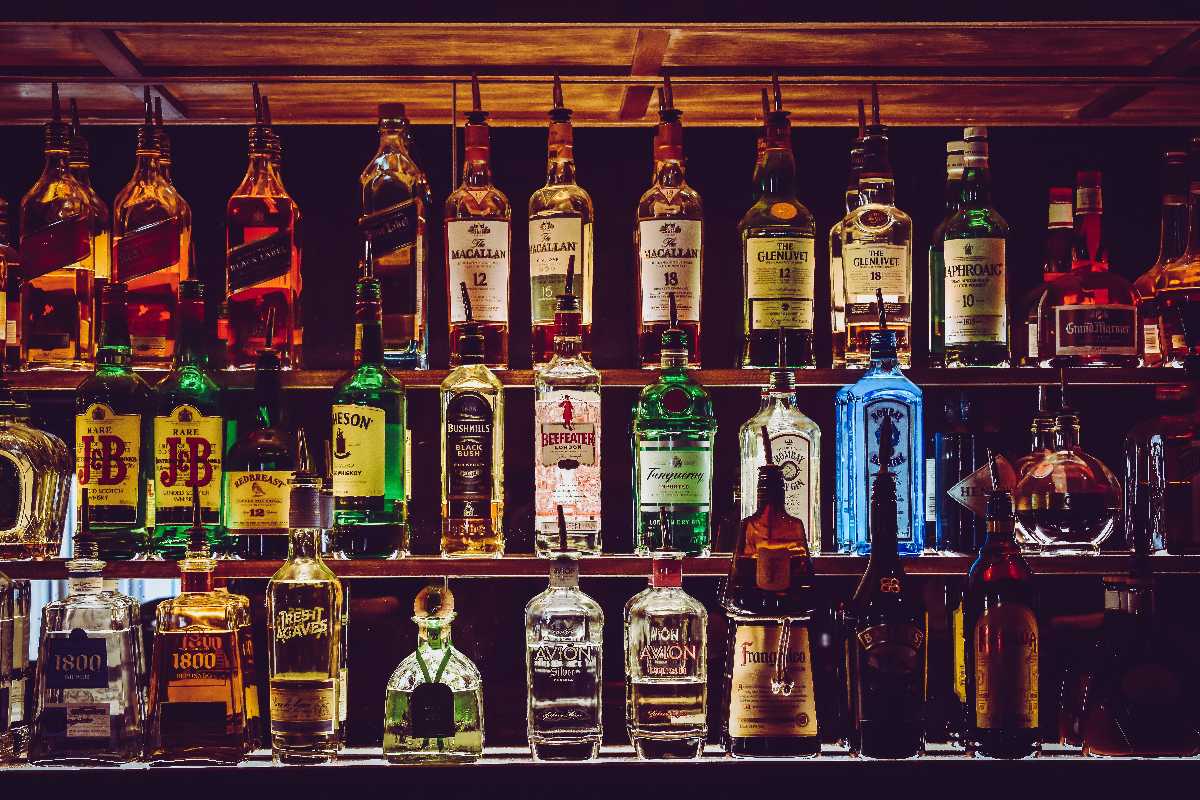 Are you a beer fanatic? Then get yourself a reservation at The Great Beer already. The name of the place speaks for itself. Situated amidst many of nightclubs of Chandigarh, this is a perfect place for beer lovers. If you have had enough of the beers available in the market, it is a good time to try out their in-house, locally brewed beers. With a pocket pinch of 300 INR for a pint of beer, they offer to their customers the most exquisite brands of beers. Some of the popular ones are German beer like Golden Ale, Wheat Beer, German Bock, Brewers Special along with Shooters, Single Malts, Sangrias, Martinis and other sprites. Their finger food, Murgh platter, falafel, shawarma, Chicago pizza are all lip smacking. This microbrewery, with
a trendy decor has both indoor and outdoor seating as well as an arrangement of live sports screening.

Location: SCO 32, Madhya Marg, Sector 26, Chandigarh
Cost for two:
INR 1600 (inclusive of alcohol)
Open till:
12 AM
4. Hops N Grains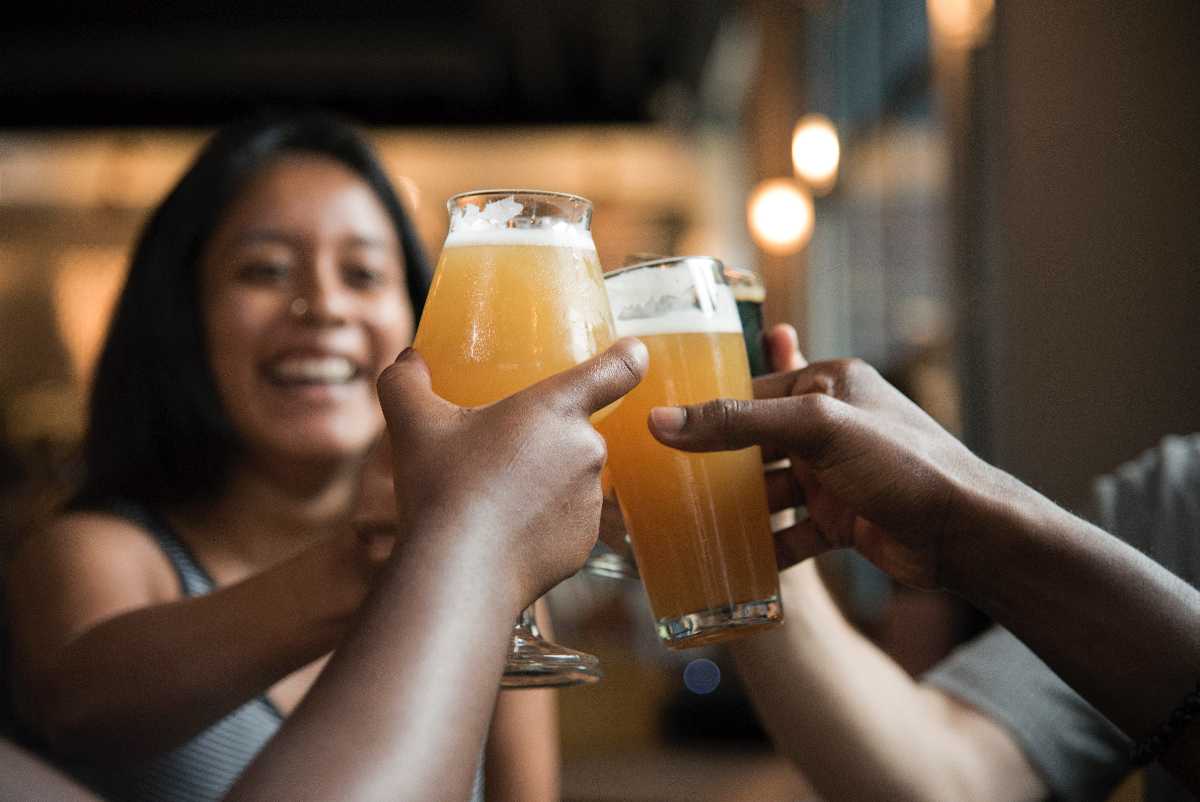 Hops N Grains is the first microbrewery in town. Beer lovers, you cannot miss out on this one because the beers they offer are brewed with innovative techniques to bring you the refined taste. Other than beers, they have more options in drinks. Their speciality is the Dark Beer. The interiors are splendid, with a lounge-like feel. Among the popular food items at Hops N Grains are pasta, nachos, honey chilli cauliflower and exotic pizza. There are multiple floor seating arrangements to avoid the place from getting crammed. There are arrangements for live sports screening as well. If you ask the locals of Chandigarh, they'll always tell you that no matter how many microbreweries come up in the town, this shall always be the favourite spot for nightlife in Chandigarh.
Location:
SCO 358,Sector 9,
Panchkula
Cost for two:
INR 2000 (inclusive of alcohol)
Open till:
12 AM
Night Clubs in Chandigarh and Live Music
5. Hoppin Restro and Bar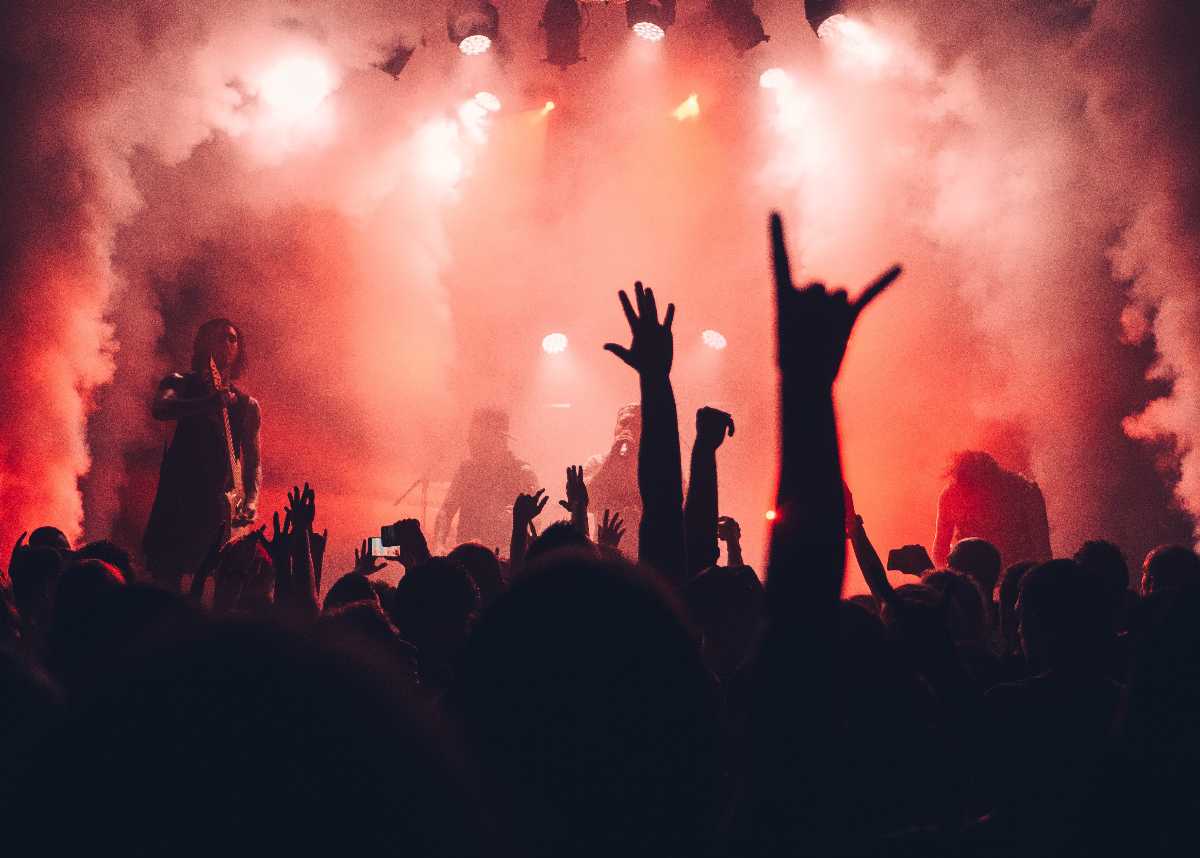 For yet another live music experience, you can spend an evening at Hoppin Restro and Bar, which is a multi-cuisine restaurant and bar, located in the
Elante Mall
. With plush interiors and a view of Elante courtyard and Hyatt, they serve amazing dishes. They have a long and comfortable seating arrangement for you to sit back and enjoy the music and food. The place comes to life during summers because of the crowd at its open-air balcony seating. The menu has excellent choices from Chinese, North Indian and continental cuisine. You must try out the non-veg platter, honey chilli cauliflower and grilled peri peri fish sizzler at Hoppin. This place is
temporarily closed
.
Location:
Shop 302-304, 3rd floor, Elante Mall, Chandigarh Industrial Area, Chandigarh
Cost for two:
INR 1500
Open till:
11 PM
Other musical ambiences like Satva and S café in Sector 26 are must-visit places for live music zealots that want to experience nightlife in Chandigarh.
Dance Floors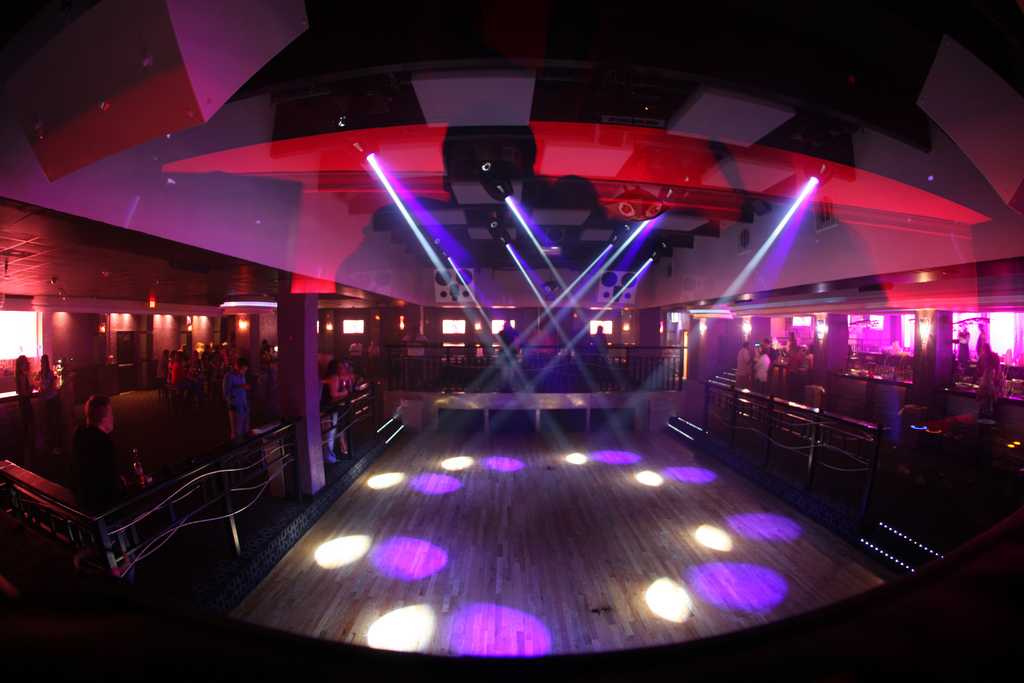 Abuzz fashioned by the dance floors of Chandigarh is marvellously exhausting. The intensity of the crowd will wrench you to the disco lights, the moment you step in. The next minute, you will be jumping, and dancing away all your blues. And that's not about you but every other person toe-tapping on the dance floor. The score is one of the oldest clubs to set the beat in Chandigarh, its popularity out lashes to Punjab and Haryana as well. The place has a master DJ and delicious décor, making it one amongst the most fabulous dance floors in town! Beyond these brilliant mentions, some more options to widen your options would be Tao, Buzz, and Paara.
6. Kitty Su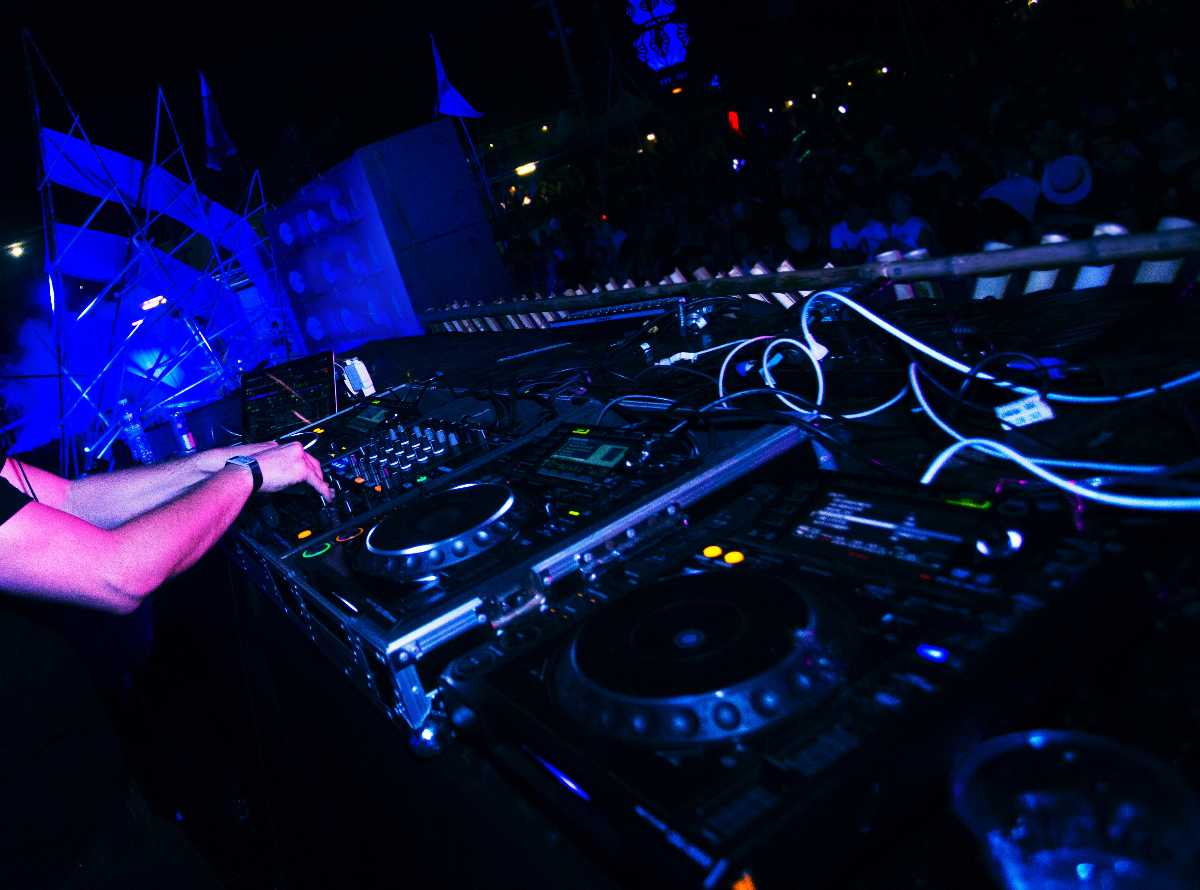 If you want to experience the true night life of Chandigarh, you have to visit Kitty Su at The Lalit. The place created a sensation among the youth of Chandigarh after it opened. Its roster of fantastic DJs, top-of-the-line sound systems and brilliant acoustics, paired with the elaborate art installations are all reasons as to why Kitty Su is amongst the most famous spots for nightlife in Chandigarh. The variety of champagnes, wines, tequilas, cocktails and other liquors to choose from are sure to please everyone looking for a drink. In very little time, Kitty Su has turned out to be one of the most happening places in Chandigarh. The revolving neon lights, dance floors, lavish interiors and themed nights pull in a humongous crowd every day. The club is extremely spacious. If you like to party on Saturday nights, this is the place for you.
Location:
The Lalit, Chandigarh, Rajiv Gandhi, IT Park, Chandigarh
Cost for two:
INR 4000 (inclusive of alcohol)
Open till:
1 AM
7. Paara Club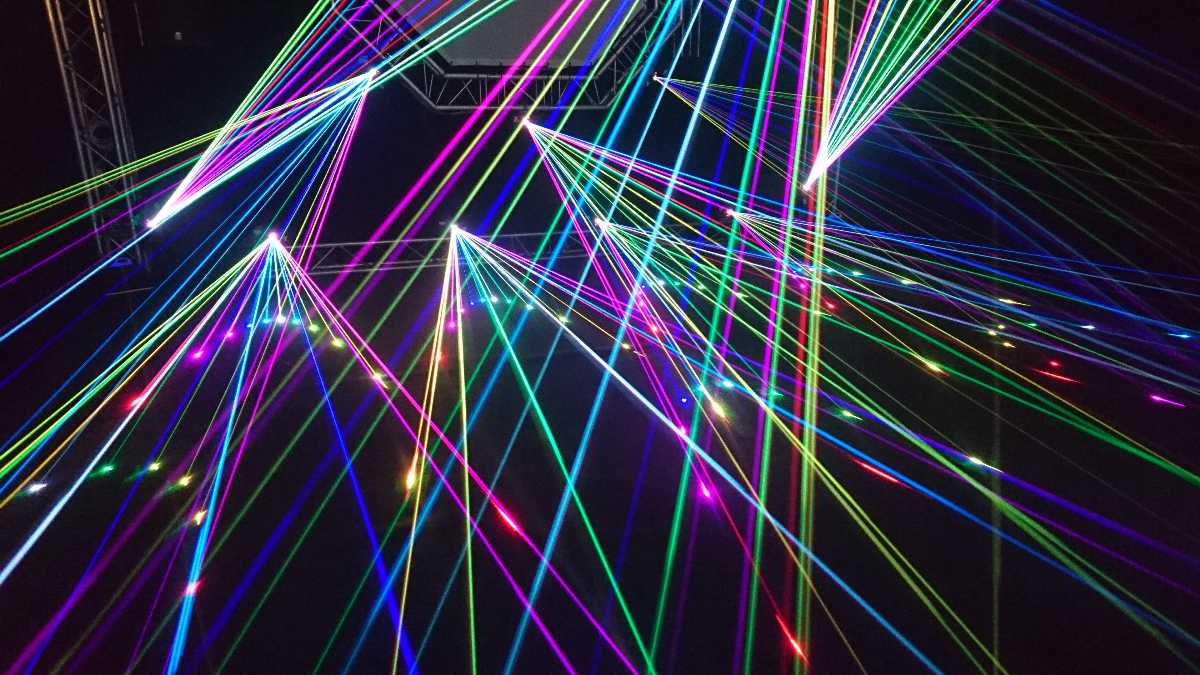 Quite famous among the young crowd of Chandigarh, Paara is one of the oldest, upscale disco clubs in Chandigarh. Their live music and DJ will keep you moving your feet on the dance floor all night. The luxurious ambience, swanky discotheque and giant dance floor are enough reasons to live the clubbing life that Paara caters. They have a lounge for relaxation and a fully stacked bar which runs along the dance floor. Their bar and food menu are worth looking at. You can find the trendy crowd of Chandigarh partying every night at Paara and enjoying their lavish spread of Continental and North Indian cuisines. If you are looking for a place to party with your friends, your search is over. Visit the Paara Club and indulge yourselves in the insane energy.
Location:
3rd floor, Central Mall, Near Tribune Chowk, Chandigarh Industrial Area, Chandigarh
Cost for two:
INR 3000 (inclusive of alcohol)
Open till:
1:00 AM
8. 10 Downing Street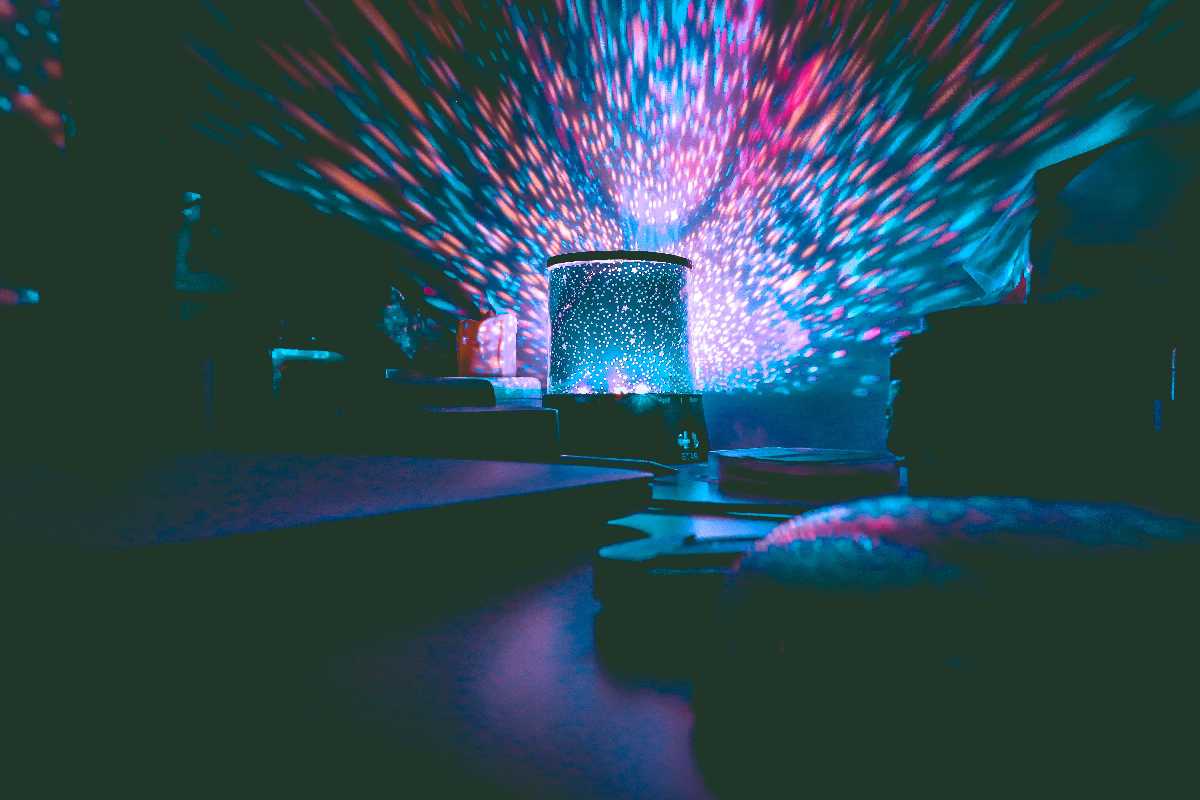 While other venues for nightlife in Chandigarh give the perks of service and air conditioning, 10 Downing Street thrives under the stars on its rooftop disc. The restaurant has a vibrant ambience, with bar available on one side. 10 Downing Street has everything to satisfy your party mood - good food, DJ, karaoke, games, ambience, space and dance floor. The place starts getting crowded at 11 PM and the DJ keeps playing different genres of songs to keep the visitors on their feet. They also have a live gaming area where one can play various motion sensor-enabled games like bowling. Being on the 6th floor, the restaurant gives a beautiful midnight view of the city. Overall, it is a decent fine dining restaurant in the day and a chic dance club at night.
Location:
The Alisha Boutique Hotel, 6th Floor, 25/9 Phase 2, Chandigarh Industrial Area, Chandigarh
Cost for two:
INR 3000
Open till:
12 AM
9. The Back Room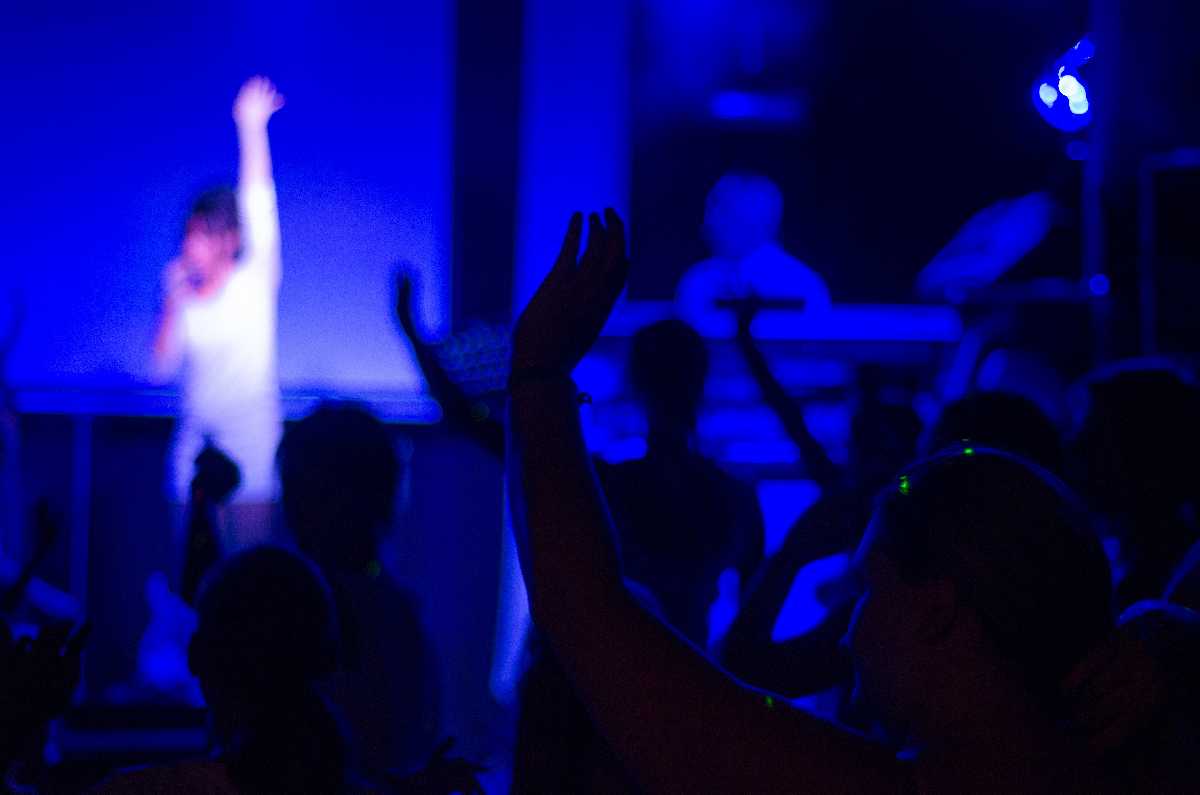 Are you a music buff? The city has something magical for you. The Back Room - one of the best venues for live music and nightlife in Chandigarh. With exotic decor and relaxing ambience, it is a perfect chill-out spot for friend groups. They offer live sports screening too. Every night, The Back Room brings up a new band to perform for you, as you munch on some great food. With plenty of options in alcohol, you must try out their special Espresso Martini which combines coffee, vodka and chocolate into a tasty drink. They have happy hours from 12 PM to 7 PM.
Location:
The Toy Hotel, SCO 165-167, Sector 34 A, Sector 34, Chandigarh
Cost for two:
INR 1600
Open till:
12 AM
Late Night Dining
Hungry after partying all night? No worries. There are plenty of late-night dining options in the city. These restaurants serve and deliver food till late at night and make sure you do not go home hungry or unsatisfied.
10. Round the Clock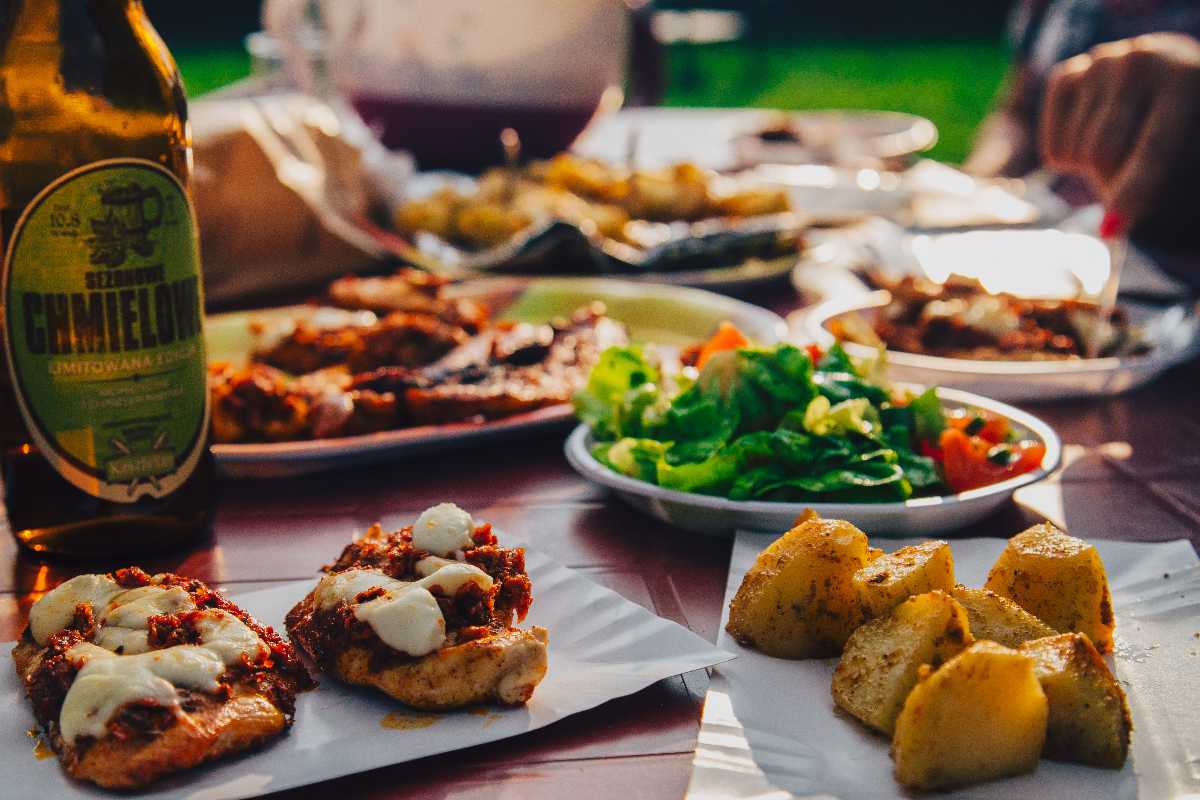 If you are hungry late at night, what would you do? Go grab a bite at Round the Clock. As the name suggests, Round the Clock is a food joint offering 24 hours food. They are known for their buffet presentation and pocket-friendly dishes. The combo meals are a win-win and do not compromise on quality or quantity. Chilly cheese toasts are a must-try here. The restaurant has a bright ambience and decor, offering pool-views. Visit the place to experience the most relaxing environment, in the spacious area, overlooking the glass walls. The delightful view of the lush green lawns from your seats is a real stress buster. This is Chandigarh's oldest five-star hotel and the restaurant has been a classic dining place for years.
Location:
Hotel Mount View, Sector 10-D, Sector 10, Chandigarh
Cost for two:
INR 1500
Open till:
24 hours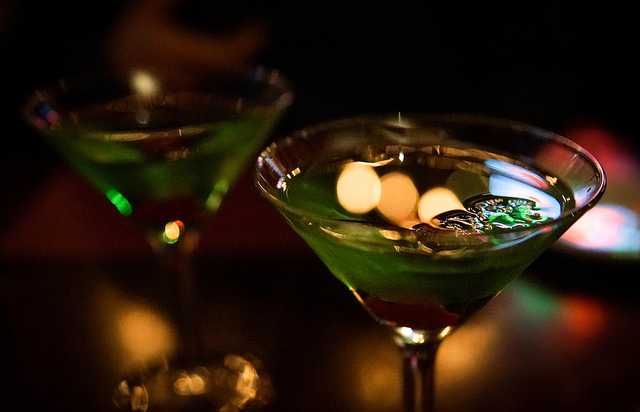 Food @U is a cosy little outlet, situated in Industrial Area. But don't worry about its small size. What it lacks in less seating arrangements, it makes up with a diverse menu and late-night deliveries up to 4 am! Its wide array of the menu contains Chinese, continental, North Indian and South Indian cuisines. Not just that, it also serves mocktails and desserts. You must try their kickass burgers. They serve food in huge quantities, whilst not compromising on the quality. Midnight food cravings? [email protected] is here to the rescue. Order away!
Location:
Multiple outlets
Cost for two:
INR 700
Open till:
4 AM
12. The Night Factory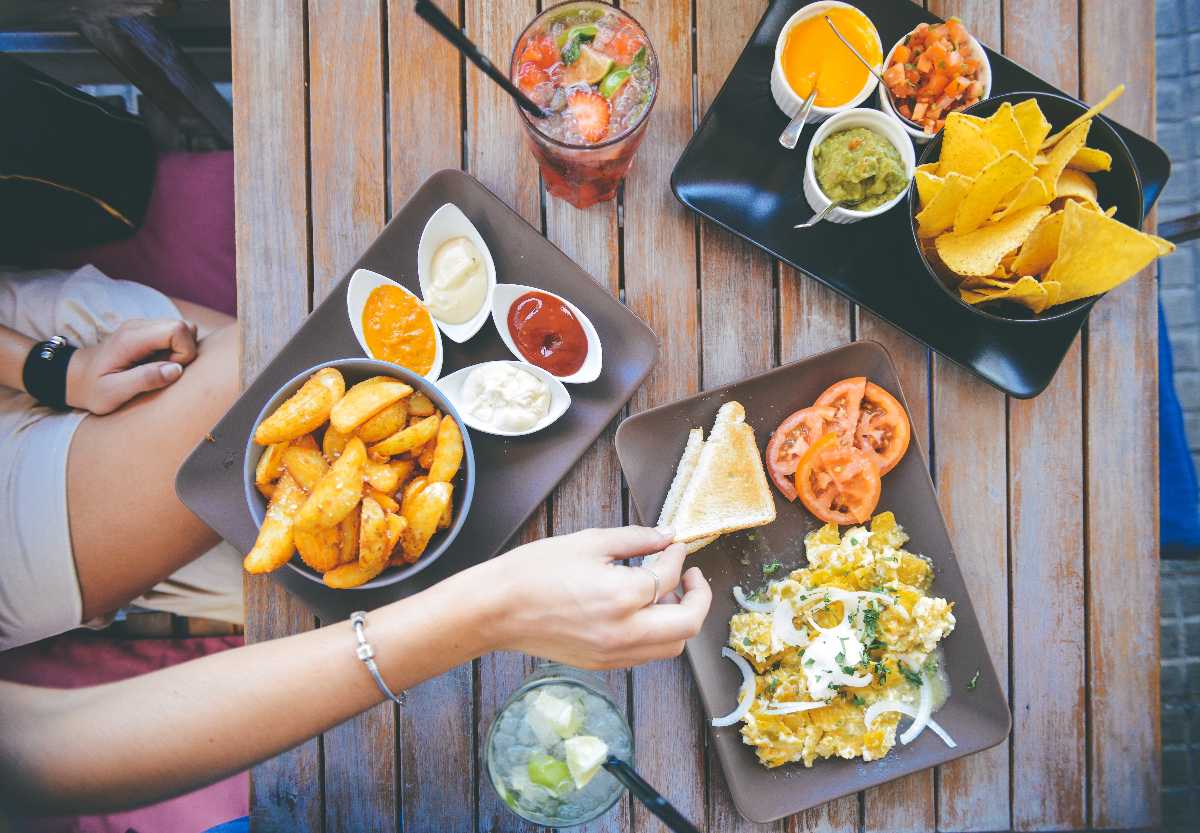 Are you tired of driving to a restaurant and would rather love to have the food in the comfort of your own house? Well, now there is an answer to quench those late-night hunger pangs? The Night Factory. This food outlet doesn't have a good seating arrangement available and is more focused on late night food delivery. You can get food 24 hours from here! Yes, you heard that right! Even at 5 am. Goodbye, before dawn cravings! What's more, it's pocket-friendly. The most popular dishes are Kathi rolls, soya chaap, paneer tikka and butter chicken. It also serves Chinese and continental dishes. There is another outlet in sector 10.
Location:
Multiple outlets
Cost for two:
INR 800
Open till:
24 hours
13. Serenade - Welcome Hotel Bella Vista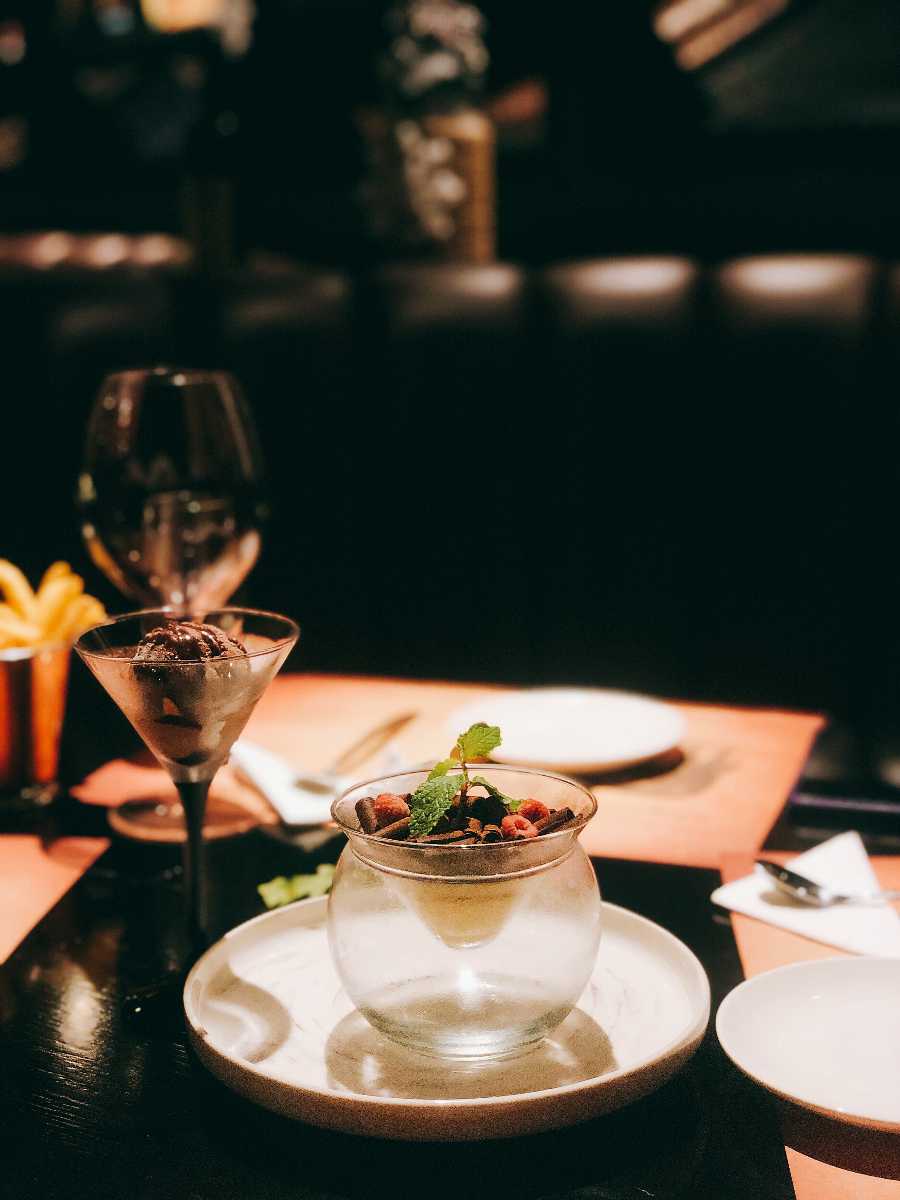 For the ultimate dining and buffet experience, head to Serenade, located at Welcome Hotel Bella Vista. The interiors and furnishing of the restaurant add to the rich vibe of the ITC hotel. Known for its amazing service and presentation, their buffet is a blend of all tastes. From starters to desserts, they have plenty of items to satisfy your taste buds. The hospitable staff is always there to walk you through the menu and guide you with the right combinations. Serenade also has a beautiful terrace with a splendid view of Panchkula and the ambience of a nice swimming pool. Amidst the hustle and bustle of youngsters at night, this has been very thoughtfully situated in a place where you can enjoy quality time with your friends and family.
Location:
Welcome Hotel Bella Vista, SM 8, City Centre, Sector 5, Panchkula
Cost for two:
INR 1200
Open till:
24 hours
Fine Dine
Chandigarh is full of fine dining restaurants, serving multi-cuisines, at several price ranges. Suit yourself with your affordability and have a look at some of the high rated options for the same.
15. Grapewine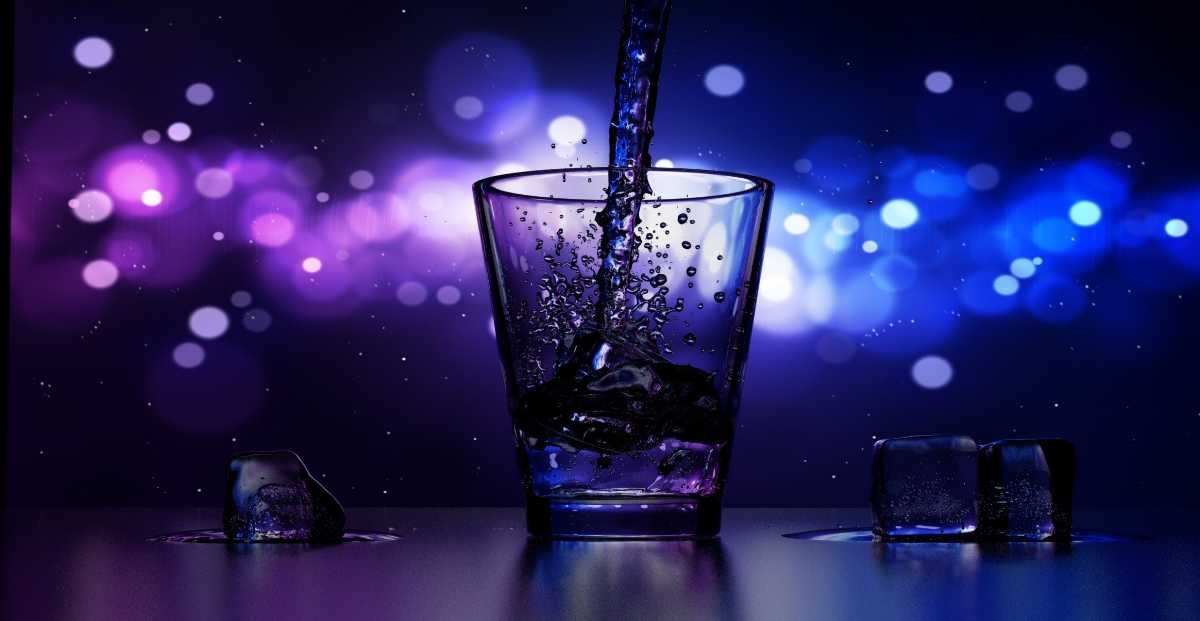 Listed among the great buffets of town, Grapewine's buffet has been a go-to for many families for years. Situated in Hotel Aroma, this restaurant has an old and classic charm that remains unmatched with the new and coming restaurants. The prices are reasonable. Being one of the oldest hotels in Chandigarh, they have an impressive menu. They have been improving their menu for years to fit the current liking of their customers. Situated in the heart of the city, it is a perfect and warm spot for family gatherings and get-togethers. Enjoy their lavish spread of buffet, and you will feel like visiting this place over and over again.
Location:
Hotel Aroma, Himalaya Marg, Sector 22 C, Sector 22, Chandigarh
Cost for two:
INR 1100
Open till:
11 PM
16. Swagath Restaurant and Bar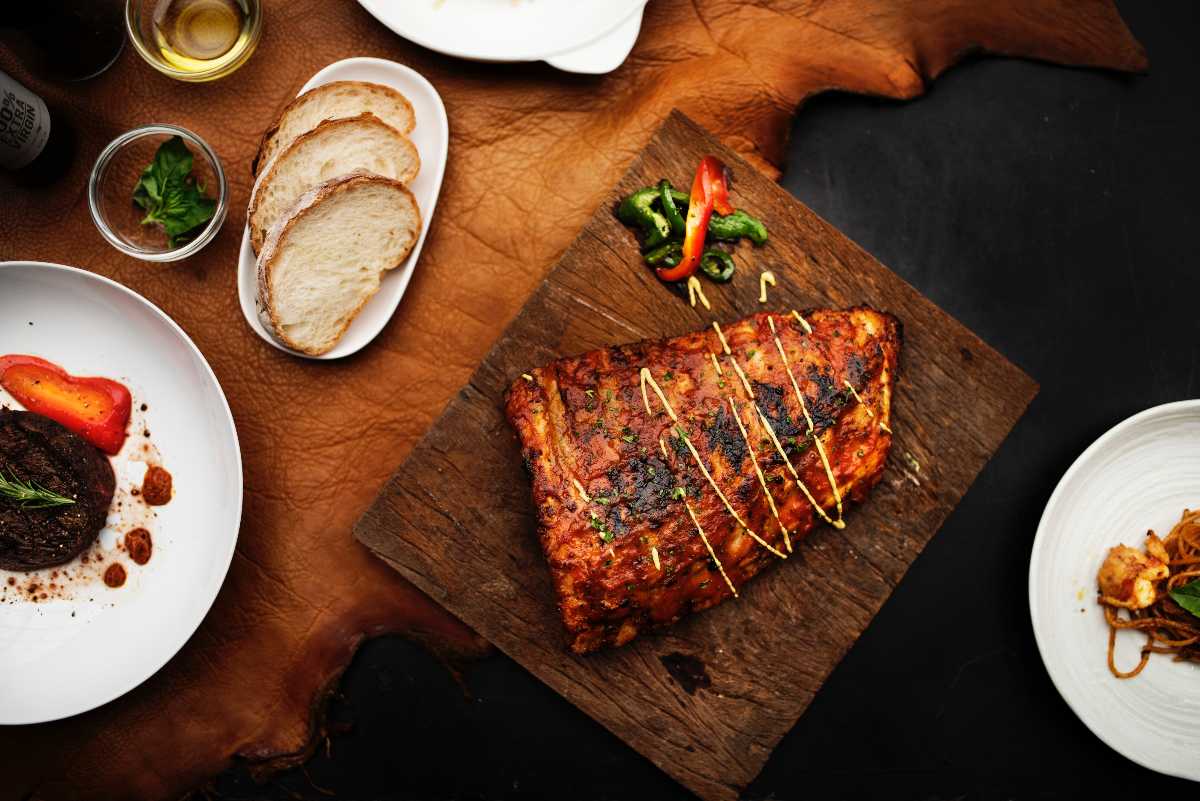 Swagath Restaurant & Bar is a renowned name in Chandigarh for several reasons. This is the complete package deal that one could wish from a restaurant. Excellent food, check. Great decor? Check. Competitive pricing? Check. Late-night food and delivery? Check. Family-friendly? Check. This restaurant does so many things good, it's hard to point everything out. Their menu is long and diverse. They serve authentic South Indian food items, such as Hyderabadi biriyani and Dosa which are just as good as its North Indian dishes. If you want to try different cuisines, it has an excellent range of seafood like the Koliwada prawn. It serves
Chettinad
and Mangalorean dishes as well.
Location:
Multiple Outlets
Cost for two:
INR 600 (exclusive of alcohol)
Open till:
12 AM
Dhabas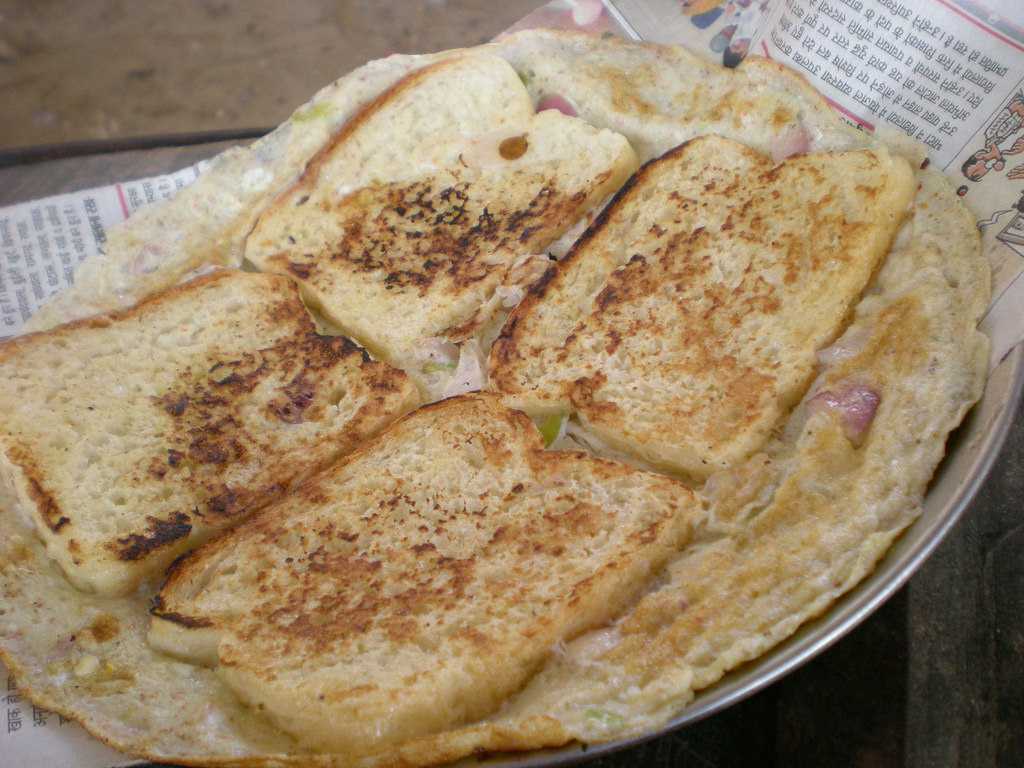 When in Punjab, you cannot miss out on the Dhabas. They are the liveliest part of Punjabi culture and are also the most low-key and affordable way to spend a night in the city. Try out these amazing Dhabas, offering delicious food at affordable prices. Nothing can beat the tang of a late-night appetite. To gratify some midnight carvings, the city holds an array of decent food joints and restaurants. Dhabas are an integral part of nightlife in Chandigarh.
17. Hotel Mountview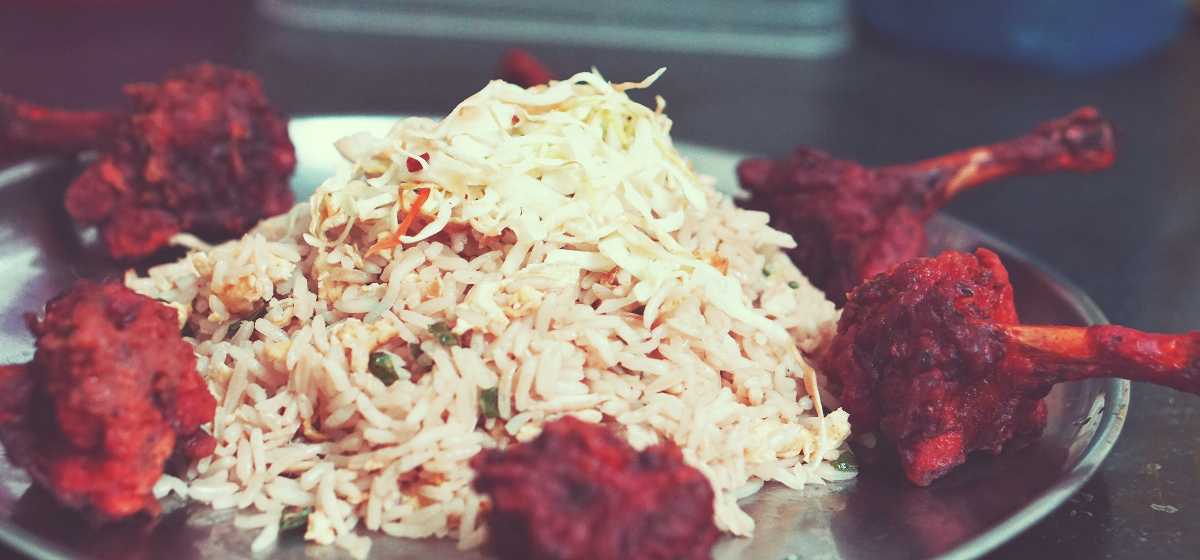 Hotel Mountview is 5-star dining with a 24-hour coffee shop. Other than the elite style and service Mountview is better known for its zest in Biryani, Pav Bhaji, and Keema Pav.
Location:
Sector 10, Chandigarh
Cost for two:
INR 800
Timings:
24 hours
18. Aroma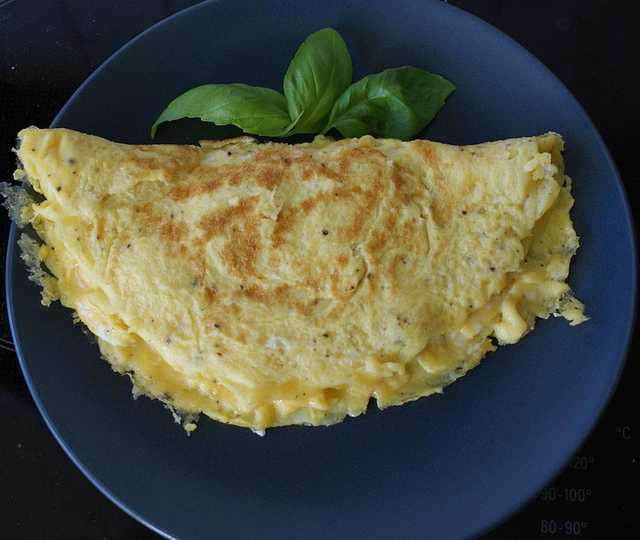 We all have our drunken times; the post drink scenario is followed by hunger in our system and this is the best place to close out your nightlife in Chandigarh. Aroma is the place you want to head then. The place is a bit hasty at the weekends, but it is worth your time. The aroma of cutting chai served with a fluffy omelette is the heart of the place.
Location:
Sector 22
Cost for two:
INR 1000
Timings:
2:15 PM - 4 AM
19. Sector 22 Market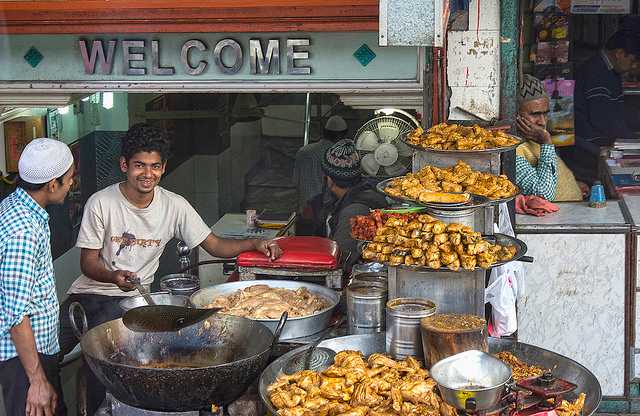 For our college buds who have less in the wallet and are always high on hunger, some pleasant street food is their shrine for midnight and is an indispensable aspect of nightlife in Chandigarh. The Tech Market of Sector 22 is one such place.
Cost for two:
INR 100
Open Till:
2 PM - 5 AM
20. Babaji Ke Paranthe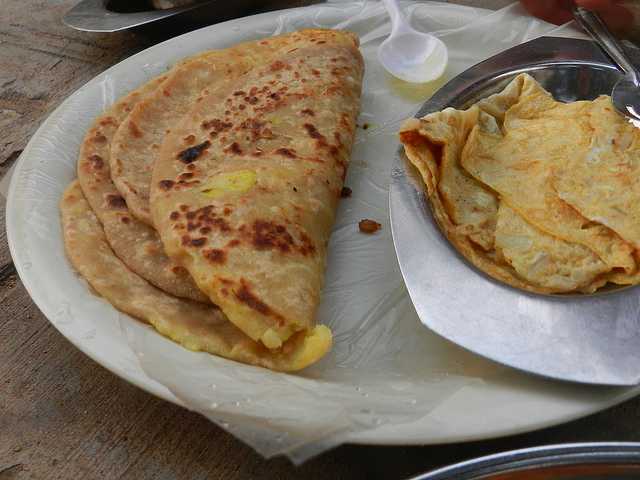 Ann omelette blended in a parantha is itself an art of this happy man in the Service lane of Sector 16. People are amazed more by the skill of this old man rather than its taste, well the taste is stunning as well.
Location:
Sector 16
Cost for two:
INR 150 for 2
Open Till:
3 PM - 4:30 AM
21. Khalsa Dhaba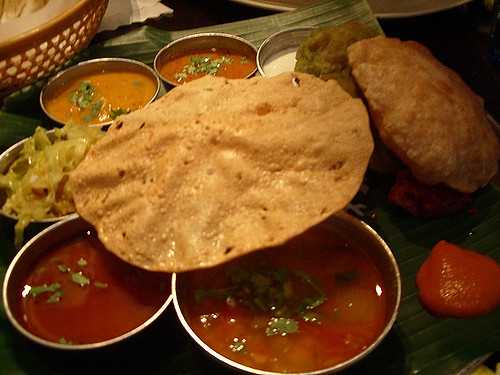 If you wish to have a hearty meal, this is one such place which will never disappoint you. One of the most popular dhabas in Punjab, Khalsa Dhaba offers some delicious North Indian Veg Punjabi dishes. The place has a simple ambience and is most crowded. The food there tastes like home. You cannot miss out the stuffed paranthas, dal makhani, paneer butter masala, chana masala and matka kulfi there. They are known for their quick service. Since it is low on pockets, it is ideal for students as well.
Location:
SCF 81, Phase 5, Mohali
Cost for two:
INR 400
Open till:
8 AM- 11 AM, 7 PM-10:30 PM, 1 PM- 4 PM
22. Pal Dhaba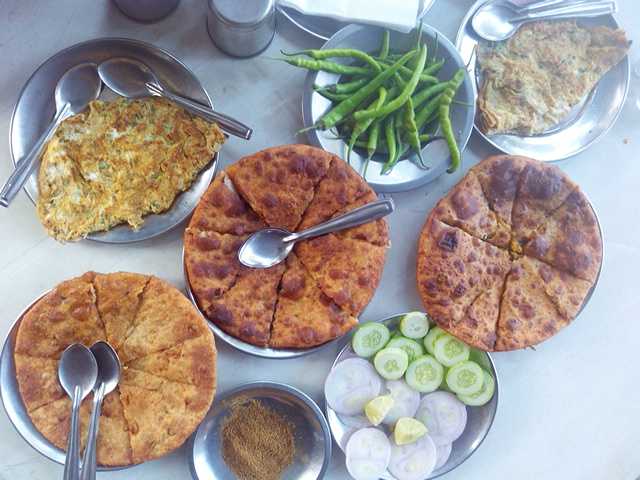 With 5 outlets in Chandigarh, Pal Dhaba is one of the most frequented dhabas, known for its excellent preparation of chicken and mutton dishes. You cannot miss out their butter chicken and keema kaleji. With a casual dining ambience and reasonable prices, Pal Dhaba is a must-add on your dhaba hopping list, when in Punjab. It remains open till late at night and provides home delivery services as well.
Location:
Booth 165-166, Sector 28 D, Sector 28, Chandigarh
Cost for two:
INR 800
Open till:
11 AM
23. New Vaishno Dhaba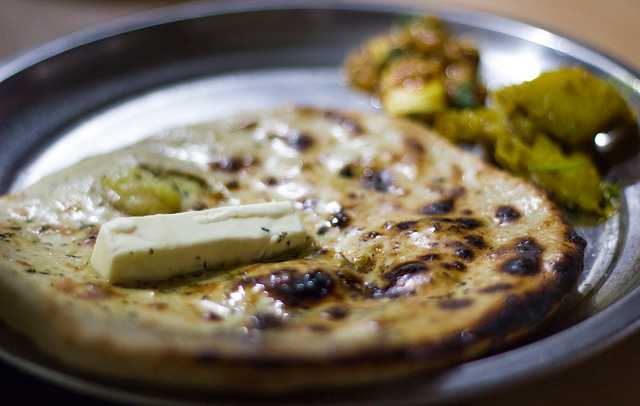 Tucked away in Sector 16 is one of the favourite dhabas of Chandigarh, the New Vaishno Dhaba. It is must-visit if you are in the city. Their dal makhani, samosa, kadhai paneer and chana masala are perfect to satisfy your spicy food craving. Their authentic taste of food, prompt service, pocket-friendly prices and quick delivery are the reasons why it holds a good reputation. With a simple ambience, they offer both indoor and outdoor seating.
Location:
Booth 121, Sector 16, Panchkula
Cost for two:
INR 350
Open till:
10 PM
24. Dil Desi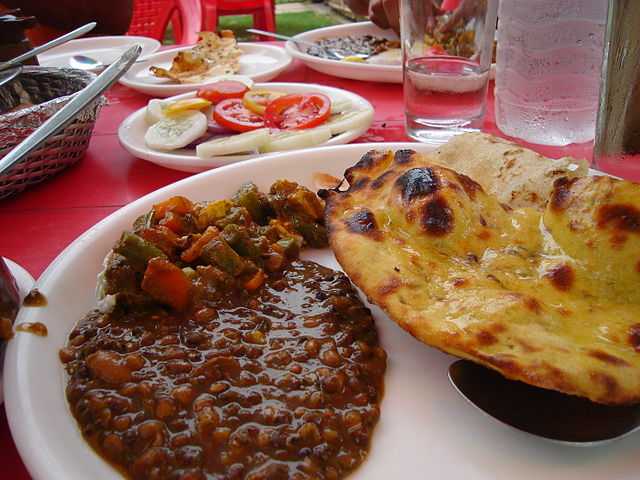 With the evolution of night life in Chandigarh, it can be said that the ambience and simplicity of a dhaba are irreplaceable. Hanging out with friends at dhabas has become a significant means of recreation. When in Chandigarh, head to Dil Desi, for their amazing preparation of dal makhani, chana masala, rajma chawal and kadhai paneer. They have an open kitchen, and you can see your food getting prepared. Hospitable staff and hygiene are the key points there. To enjoy the home like the food at affordable prices, visit Dil Desi today!
Location:
Shop 407, Sector 32, Chandigarh
Cost for two:
INR 400
Open till:
11 PM
25. Katani Dhaba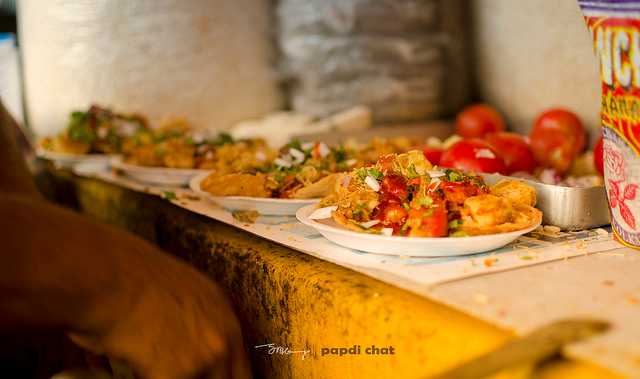 Katani Dhaba has 12 outlets in Chandigarh and each one of them are highly rated. Suitable for casual dining and home delivery, they offer delicious food in huge portions. Katani is also famous for its sweet items like rasgulla and rasmalai. One can also head there for quick bites, the most popular being Bhalla papdi chaat and champ tikka. The dhaba has been there for more than a decade and has been serving delicious North Indian cuisine at economic prices.
Location:
SCF 40, Phase 3B2, Phase 3, Mohali
Cost for two:
INR 450
Open till:
11 PM
Other Things to Do in Chandigarh at Night
There's more to the nightlife of Chandigarh than bars, pubs, restaurants and nightclubs. To fuel up the fun factor, you can do some of these refreshing night activities.
26. Night Riding in Chandigarh on The Gerhi Route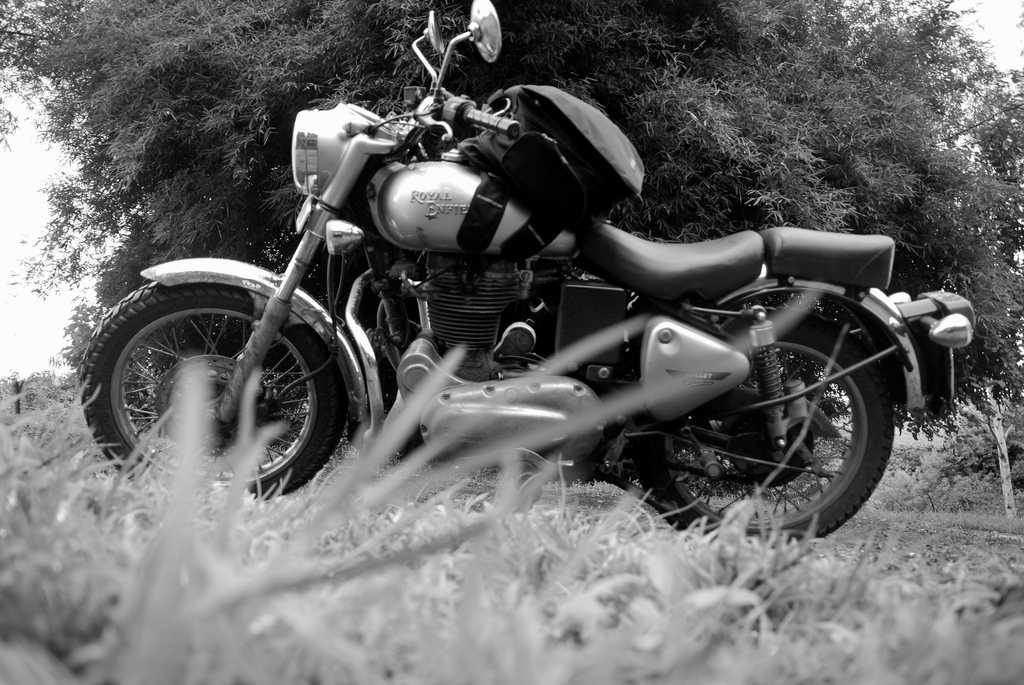 Bring your car out or hop on the signature Bullet amidst the beauty of the city. You and your bike roaring through the wide roads with the adrenaline pumping hard in your body! The Gerhi Route (Gerhi means rounds) passing through Sector 8, 9 and, 10 is a set of roads where people drive cars and motorbikes.
Advice:
Always wear a helmet.
We absolutely love everything about the nights spent in this city and nightlife in Chandigarh has so much to offer! What are your favourite places to hang out in Chandigarh?