Rock Garden consists of man-made interlinked waterfalls and many other sculptures that have been made of scrap and other kinds of wastes (bottles, glasses, bangles, tiles, ceramic pots, sinks, electrical waste, etc, these are placed in the walled paths. The sculptures are mainly made from recycled ceramic and are divided into three phases.
Phase 1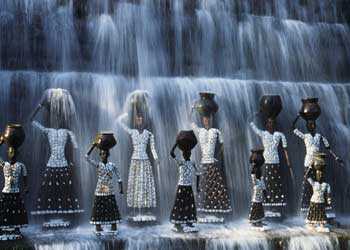 It is a labyrinth of terracotta pots, chambers and niches that have been decorated with tiles, mirrors, broken bangles, tube light pieces and even toilet fixtures. Statues of various animal, birds and human figures made out of an array of waste matter are installed here.
Phase 2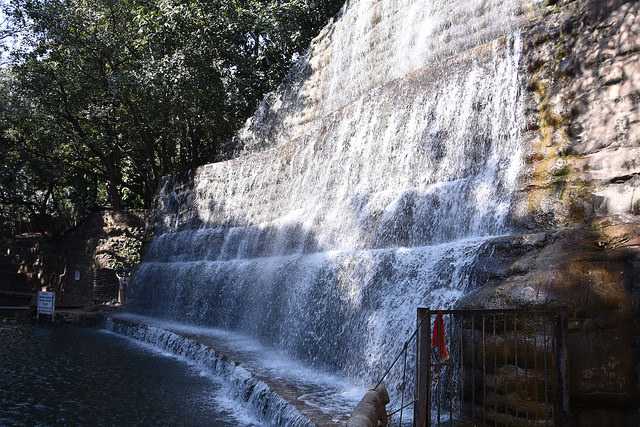 The second phase of the Rock Garden has a huge waterfall and is a major crowd puller in the garden. Amphitheatres, courtyards and intricate pathways are the primary characteristics of this phase, which includes a miniature village as well. Many cultural programmes are held here during various months of the year.
Phase 3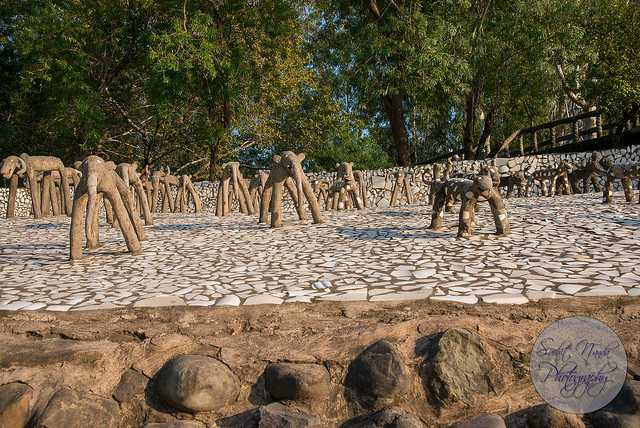 Phase 3 is the place where larger than life installations of camels and elephants can be seen. It also has majestic courtyards made of chiseled rocks.