Speak of
Mauritius
, and your brain's cogs start churning up images of a crystal clear sapphire ocean with a sparkling white sandy beach leading up to the water. Above the blue water is an endless expanse of a pure sky punctuated with fluffy white clouds and birds playing hide and seek among them. Gentle winds from the East ruffle your hair, and you hear the towering trees dancing and swaying to the rhythm of the wind. The wind brings with it the inviting aroma of freshly grilled seafood and fine Mauritian rum. Incessant waves crash against your feet, leaving behind the occasional shell which you pick up and keep safe in your pocket, as a memoir of this special day and place.
If those hundred odd words stirred the slightest of emotions within you, imagine what experiencing these in person must feel like. These fleeting moments leave eternal impressions on your mental canvas and make Mauritius a favourite vacation spot for those looking to spend some days in tandem with nature. Mauritius' immaculate arsenal of world-class beach resorts and hotels makes it unbelievably easy for you to access these beaches without stepping out of your accommodation. What's more, they provide several added activities and services on these beaches to further enhance your experience!
Read on to know about some of the top picks when it comes to Beach Resorts in Mauritius:

1. Outrigger Mauritius Beach Resort
While the views of the
India
n Ocean out of the windows are enough to justify choosing this resort, there are several other features which make it stand out from other Beach Resorts in Mauritius. You can stroll through the cool tropical gardens while sipping fine Italian wine. Enjoy fabulous sunsets on the beach while listening to live Sega music (Mauritius' native music style). A variety of recreational activities such as glass bottom boating, snorkelling, sailing and kayaking are up for enjoying, free of cost. Those with a passion for sports can engage in a game of tennis, squash or beach volleyball in the in-house games facilities. When you are done for the day and want to relax; head over to the reputed Navasana spa for an invigorating Hammam and soothing Mauritian massage.
Location:
Allee des Cocotiers, Bel Ombre PO BOX 1310, Mauritius
Tariff:
MUR 10,000 - MUR 14000 per night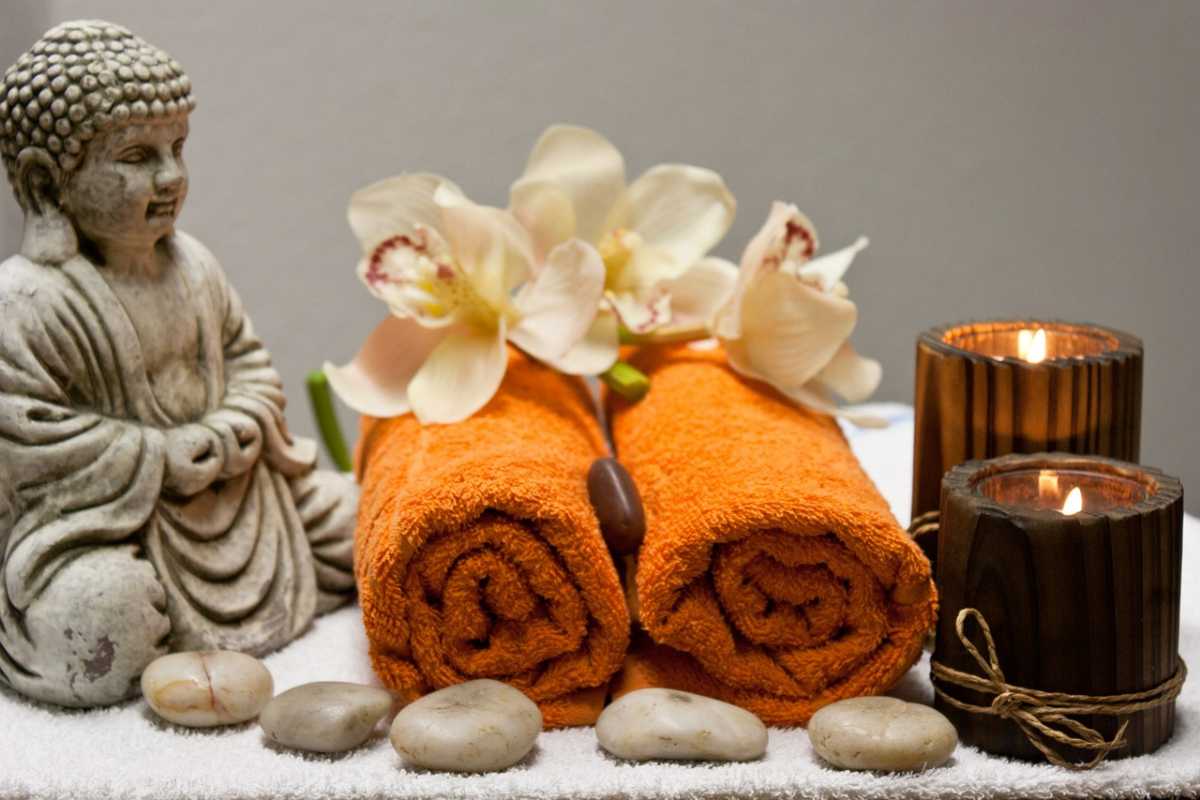 2. Shangri La's Le Touessrok, Trou D'eau Douce
This resort is in the words of its owners, where sophistication meets legend. With tranquil and uncrowded beaches, you can surely find privacy in this premium resort. The rooms in this resort are thoughtfully designed keeping contemporary design themes in mind while retaining the unique old-world charm of hotels of the years gone by. Gastronomes rejoice! The resort's fleet of several world-class restaurants and cafes serve international gourmet cuisines cooked to perfection. To find paradise, you can escape to the two islands just off the pristine shores of the resort - Ilot Mangénie which features a trendy beach club and on-island butlers, and Ile Aux Cerfs which houses a spectacular 18 hole golf course designed by the immensely talented pro-golfer Bernhard Langer.
Location:
Coastal Road, Trou d'Eau Douce, 42212, Mauritius
Tariff:
MUR 12,000 - MUR 16000 per night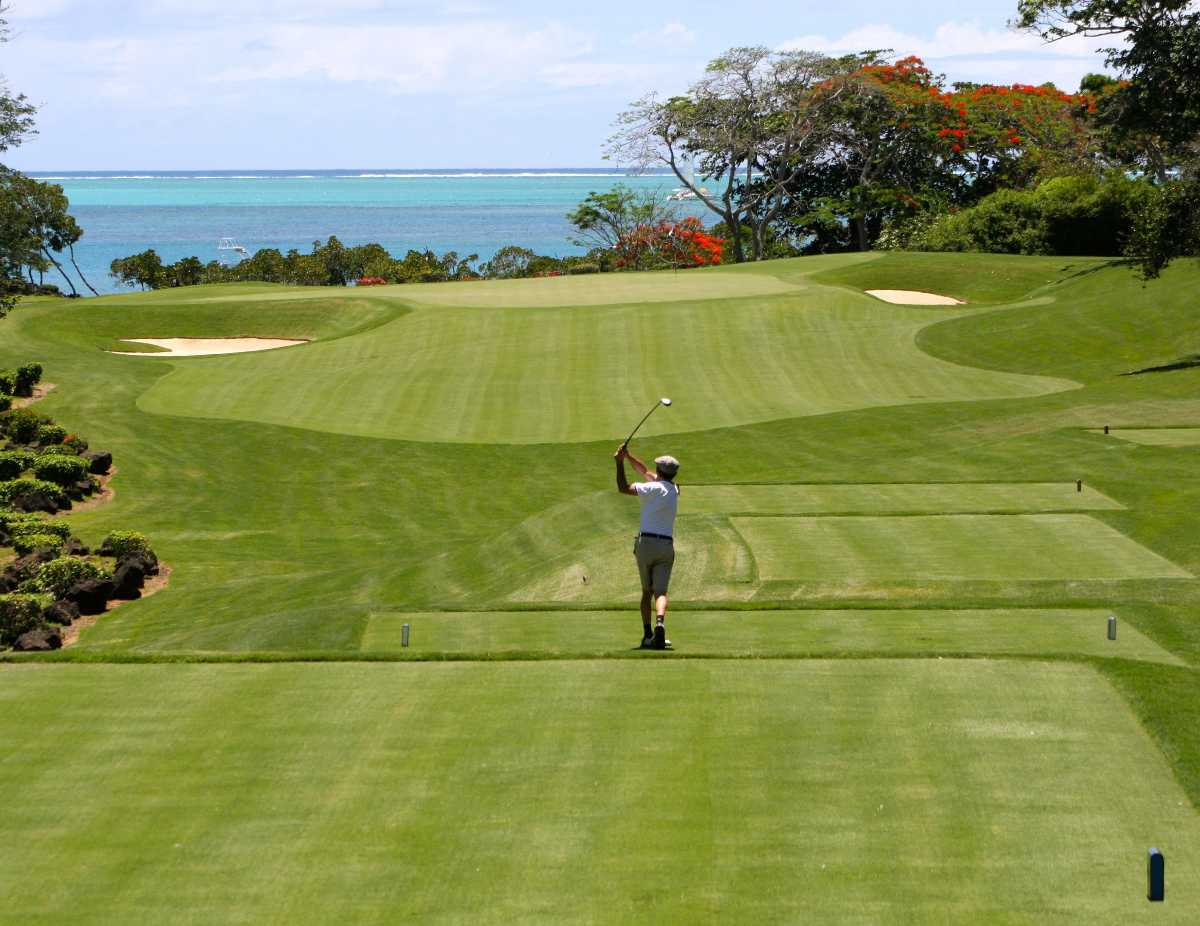 3. Radisson Blu Poste Lafayette Resort & Spa, Mauritius
The resort offers a serene tropical getaway for adults only. Enjoy breathtaking views of the Eastern coast of Mauritius and close proximity to the brilliant Grand Bay district of Mauritius, and Flacq market. Regardless whether you prefer the ocean or the pool, if swimming is your thing, you won't be disappointed by the facilities on offer. High-speed wireless internet will ensure that you remain connected with the world and the three delightful on-site restaurants - Phi Restaurant, Cafe Nautilus and Aqua 180o will take good care of your palate. Don't forget to take a tour of the island on an exciting mountain bike as a part of their Mauritius tour. Other activities include an aqua gym, beach yoga and lagoon fishing. After flexing your muscles in the countless activities, retire to one of the hundred luxurious rooms adorned with unique blue adornments to remind you of the vast Indian ocean visible from your window.
Location:
Coastal Road, 41519 Poste Lafayette, Mauritius
Tariff:
MUR 6000 - MUR 10,000 per night


4. Maradiva Villas Resort & Spa, Flic en Flac
After the Radisson property on the East Coast, we now head over to the Western side where a royal romantic 27-acre plush resort awaits us. Overlooking the splendid Tamarin Bay, the resort is famous across the island for its enigmatic multi-hued sunsets. The establishment comprises of sixty-five luxurious and roomy thatched-roof villas. What's more, each room enjoys its private patio, an 'Infinity plunge pool' and personalised butler service. While several exciting activities such as kayaking, windsurfing and water skiing are on offer, we don't think the charming rooms would let you leave. Two renowned restaurants, headed by Chef Remi Vercelli with more than 22 years of experience ensure your taste-buds won't be left wanting for more. The spa voted as the Best Luxury Sanctuary at the 2012 SENSES awards in
Berlin
, is a must visit. As if all these amenities weren't enough, you can choose to hire a Rolls Royce for touring the island during the day! There's a reason why the coveted title of the World's Leading Luxury Island Resort was conferred to this property at the World Travel Awards in 2016.
Location:
Wolmar, Flic-en-Flac, Mauritius
Tariff:
MUR 15000 - MUR 70,000 per night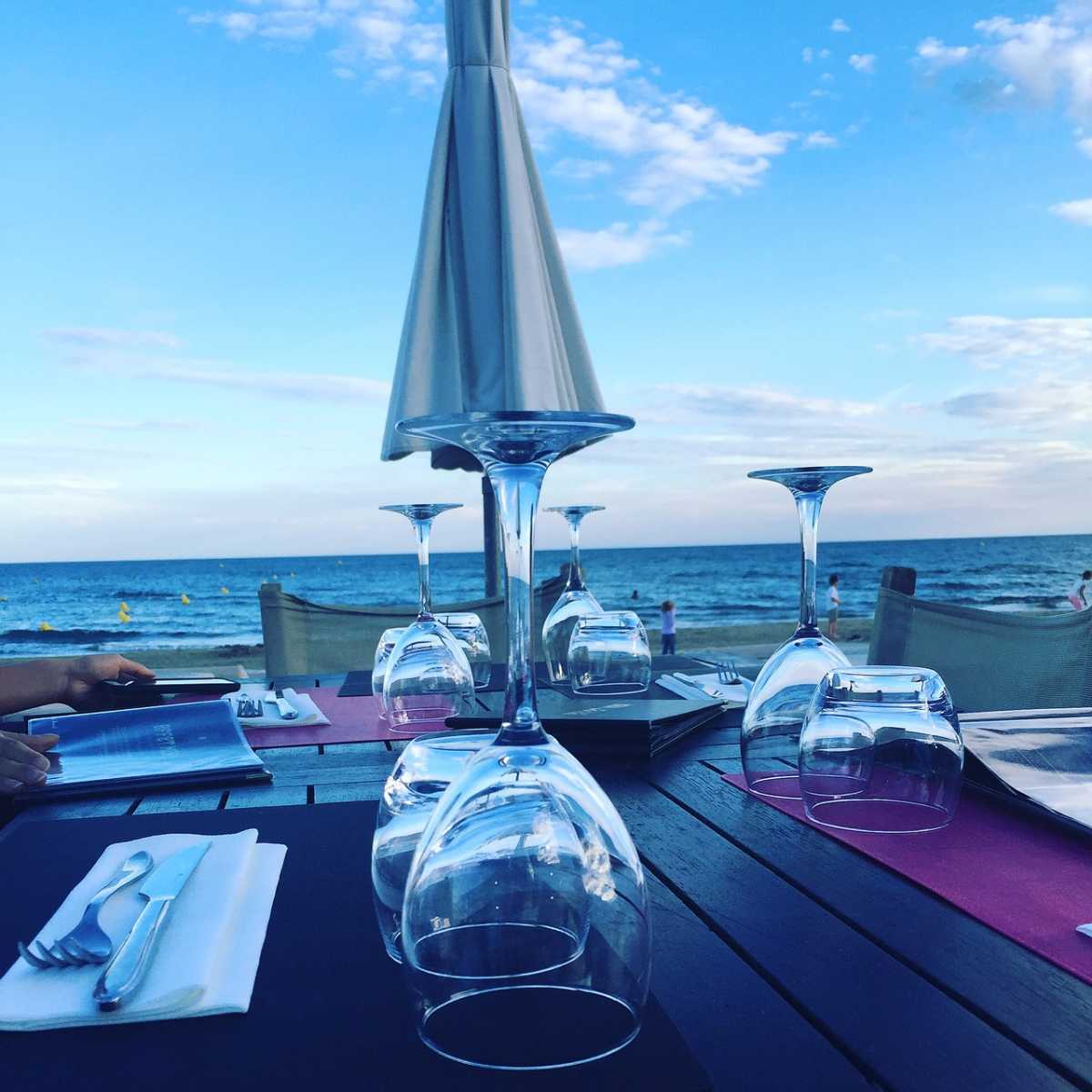 5. LUX Grand Gaube
This recent addition to Mauritius' hotel landscape has in a short span managed to captivate the senses of its guests and has cemented a place for itself amongst the heavyweights of the tourism industry. Designed by Kelly Hoppen, the resort is an idiosyncratic blend of retro sophistication and contemporary informalism. Surrounded by undulating coves and serene lagoons, the property boasts of two stunning beaches and three awe-inspiring swimming pools. Your food cravings are dealt with at INTI - which serves Peruvian and Argentinian cuisines, Bayan - a Creole restaurant and Bodrum Blue - The Turkish taste factory. The place is inviting and has a friendly ambience, encouraging you to stir up talks with other visitors and share a drink or two while soaking in the magnificence of the oceanfront.
Speaking of drinks, wetting your throat at the G&T 100 Club which houses a showstopper menu of the most beautiful blends and spirits is a no-brainer. Test out the mixologist's inventive curations, and you won't be disappointed for sure.
Location:
Coastal Road, Grand Gaube 30617, Mauritius
Tariff:
MUR 9000 - MUR 12,000 per night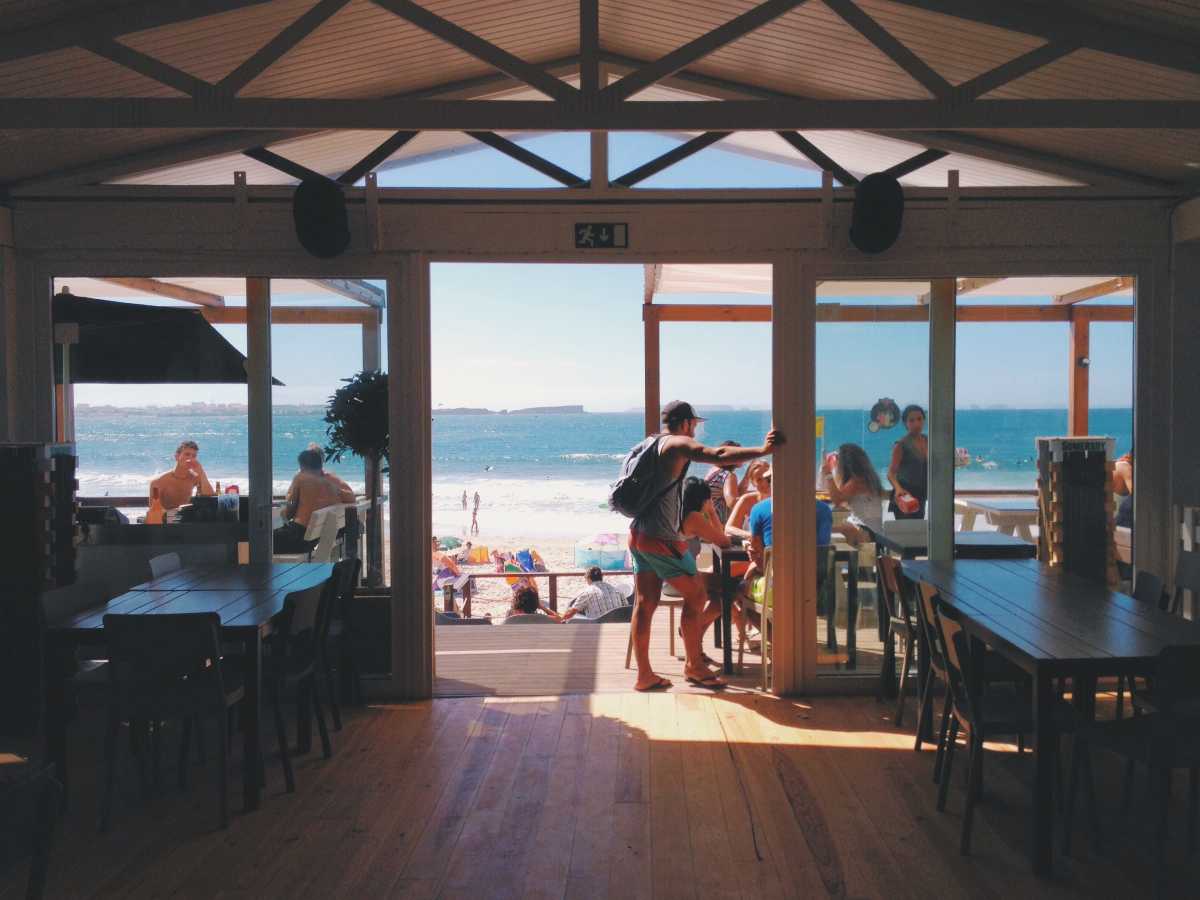 6. Angsana Balaclava, Turtle Bay
The picturesque North-West of Mauritius hides beneath its alluring facade this pretty resort situated beside a quaint old seaside village. Savour a private BBQ in your suite or chill out in the luxurious and plush infinity pools and hammams. The sweet scent of local frangipanis will guide your senses and lead you to the variety of aquatic and land activities offered. If you are in the mood for something romantic, the resort offers a Catamaran Cruise Dinner, with a private dining experience on the beach. Conclude the dinner with an intimate walk down the warm sandy beach to build some everlasting memories with your partner. Pescatarians would appreciate the extravagant Lobster Feast and the distinctive seafood market exploration trip. Corporate clients can also utilise the well equipped Meeting and Conference Halls for work-related events. A beachfront pool suite with the semi-open bathroom overlooking the ocean is a lovely experience that young couples won't want to miss.
Location:
Turtle Bay, Balaclava, Mauritius
Tariff:
MUR 10,000 - MUR 11,000 per night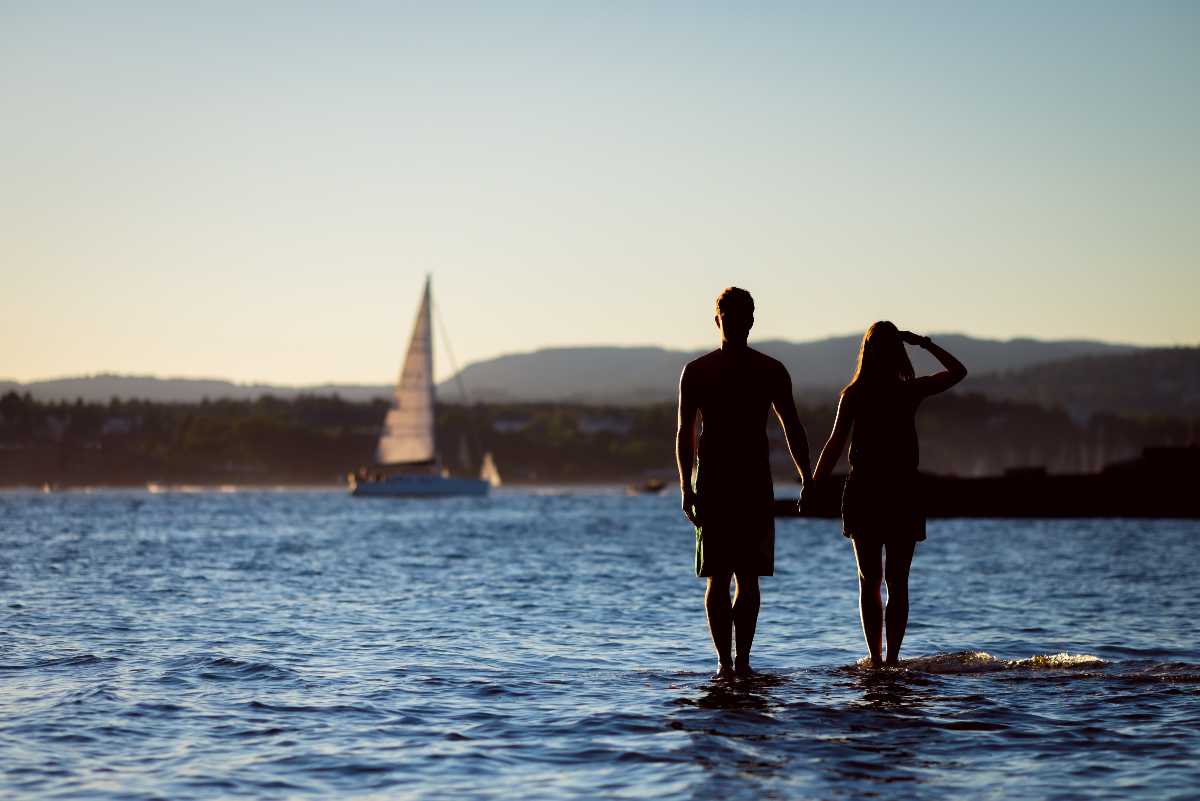 7. The St. Regis Mauritius Resort
The soft white sands of Le Morne Beach in South-West Mauritius are the perfect setting for this five-star luxury resort with 172 guest suites boasting of some incredible views of the ocean as the water shifts hues between emerald and aquamarine. Epicureans will find themselves at home with five amazing culinary voyages in the five restaurants featuring some of the world's most exclusive gastronomical influences from
France
,
Japan
, India and of course, Mauritius itself. Connoisseurs of fine spirits would appreciate the 1904 Bar with its delectable assortment of whiskeys, wines, cocktails and snacks to accompany them. These dining places are inherently premium and do not allow visitors in casual clothing such as shorts, t-shirts and sandals to enter the premises. Old-timers will fall in love with the Champagne Sabering at sunset on the beach, deriving its inspiration from none other than Napoleon Bonaparte. The resort also enjoys proximity to the Black River Gorges National Park, Casela Nature Park, and the world-famous Seven Coloured Earth in Chamarel.
Location:
Le Morne Peninsula, Mauritius, Le Morne, Mauritius
Tariff:
MUR 16,000 - MUR 32,000 per night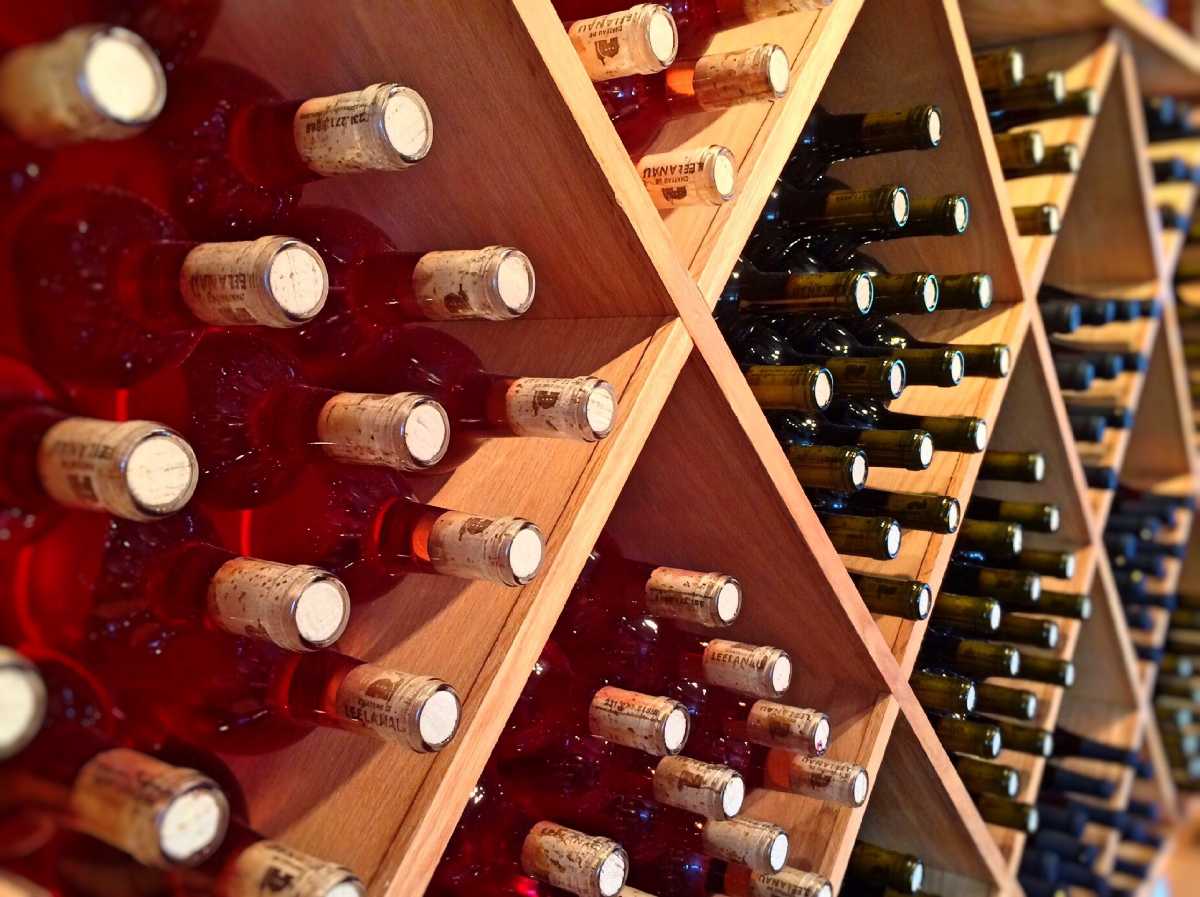 8. The Oberoi Mauritius, Baie Aux Tortues
If you are amongst those for whom old is gold, the pavilions and villas of The Oberoi will be perfect for you. Opt for a private pool and bathe in uninterrupted solitude. The premium rooms also come equipped with a personal butler ready to take care of your every whim and fancy. The interiors of the rooms are decked with royal oak and cane furniture, wall to wall windows and exuberant marble bathrooms. The villas with their sloping weatherproof thatched roofs will give you a feel of living in cosy cottages. The entire property is nestled in nature's lap with indigenous plants and trees adorning every corner. A fine cup of espresso with an old book while sitting by the pool should be the ideal detox experience for someone looking to escape the rush of city life. You just can't go wrong with this highly rated Hotel.
Location:
Turtle Bay, Pointe aux Piments 111CU001, Mauritius
Tariff:
MUR 20,000 - MUR 25000 per night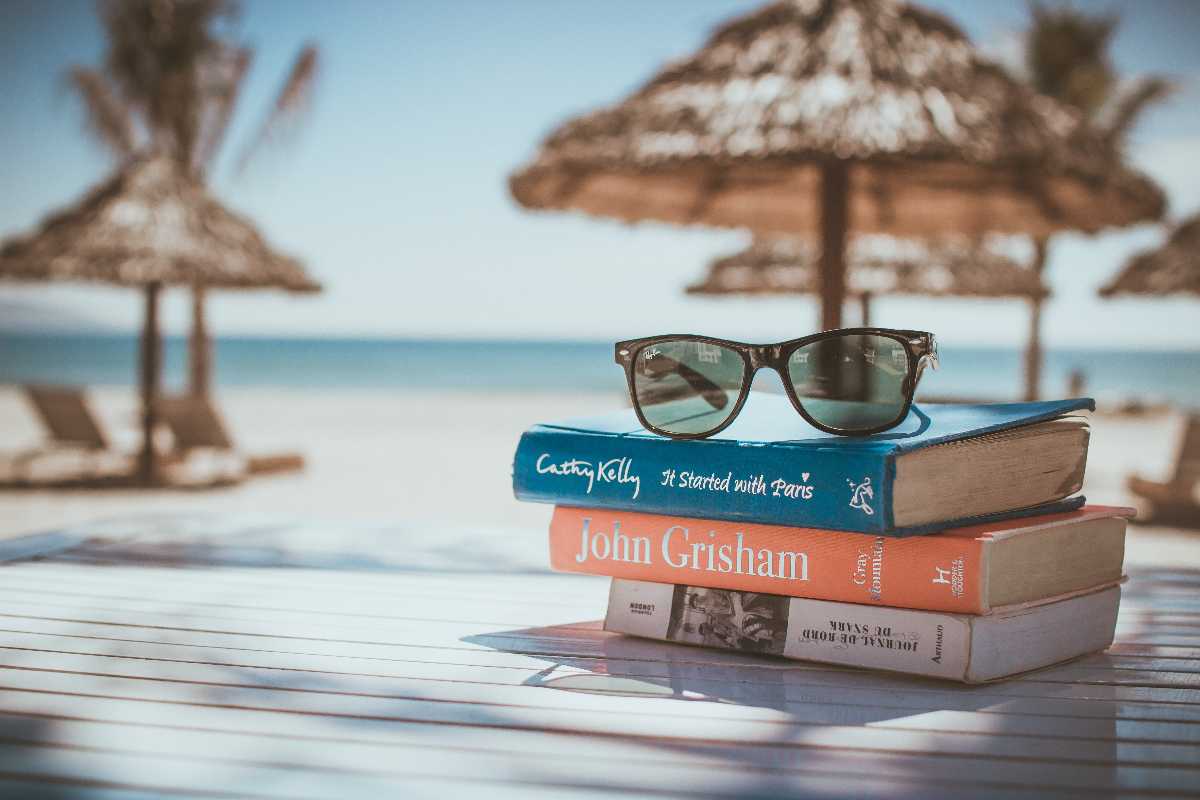 9. Constance Le Prince Maurice
If princes were to visit Mauritius, this hotel would be the ideal stay for them. The hotel boasts of 64 Junior Suites, 12 Family Suites, 12 Villas and the epitome of luxury- The Princely Villa. Not one but two 18-hole Golf Courses are available for golfers to enjoy their sport while savouring splendid views of the azure oceans. Creation of architectural mastermind - Jean Marc Eynaud and talented designer David Edwards, this resort's construction is a pleasing culmination of tradition and futurism. Designed while keeping Feng Shui considerations in mind, you can find unique architectural elements such as central concrete columns and high beds to ensure the most efficient circulation of Qi and energy. Fine dining enthusiasts shall be satisfied by the huge team of in-house culinary experts who ensure that each morsel reaching your mouth evokes a new emotion and tempts you to eat more. Kids are in for a treat at the Constance Kids Club which features kid-friendly swimming pools, outdoor play areas, computer gaming stations, local art and craft sessions, and supervised cooking sessions.
Location:
Choisy Road, Poste de Flacq, Mauritius
Tariff:
MUR 20,000 - MUR 25000 per night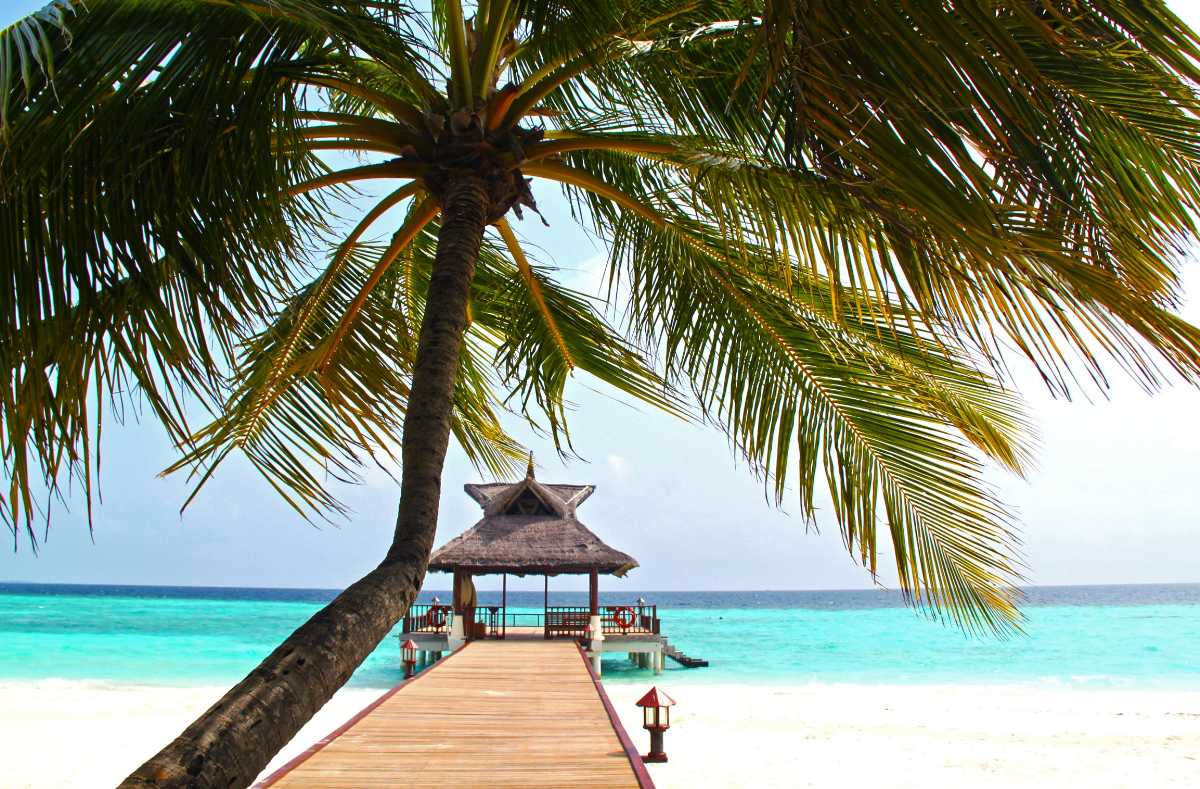 10. Hilton Mauritius Resort & Spa
This list of high-end hotels and Beach resorts in Mauritius won't be complete without featuring one of Hilton's globally acclaimed properties. The Hilton takes magnificent ocean views a step further with the opportunity to watch rare dolphins swimming in the ocean. With two tennis courts, infinity and landscape pools, complimentary snorkelling, paddle surfing and canoeing, the adventurous ones amongst us would surely enjoy their stay. Featuring one of the most polite and courteous staff amongst all hotels, you can be sure that all your requirements will be dealt with promptness and finesse. To reinvigorate your senses, head over to the enriching spa which features a hydrotherapy bath, sauna and steam room, and a private cabin with a whirlpool. The well-equipped fitness centres and complimentary Tai Chi and Yoga classes will help you to counteract the calories you gain after eating your heart out at the lip-smacking Les Coquillages, Ginger Thai and La Pomme d'Amour restaurants.
Location:
Coastal Road, Wolmar, Flic-en-Flac, 90503, Mauritius
Tariff:
MUR 12,000 - MUR 56000 per night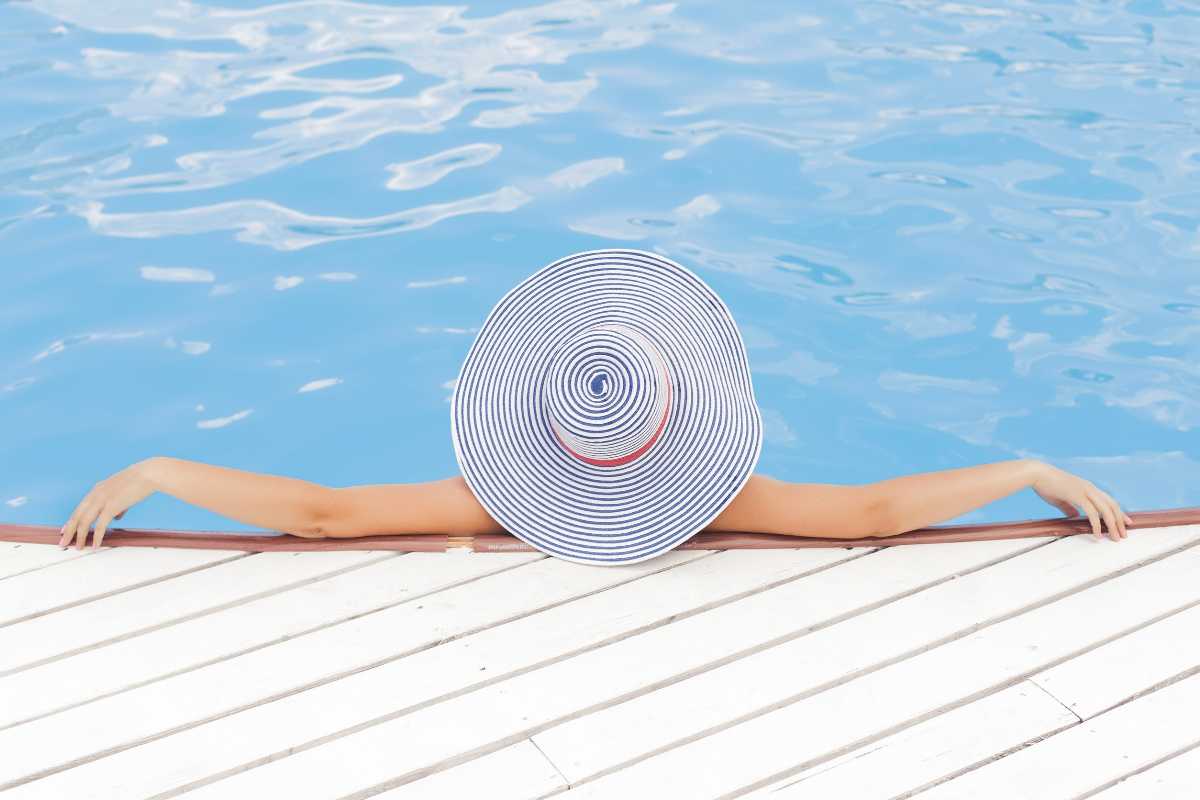 As evident from the immensely flattering descriptions of the hotels above, it's hard to find faults with Mauritius' formidable array of state of the art beach resorts and hotels. Regardless of your choice, you will find the pinnacle of luxury and comfort in any of the establishments mentioned above. Customer satisfaction is the prime objective of these Beach Resorts in Mauritius, and they go to great lengths to ensure that you have good things to say about the accommodation once you leave. The prices mentioned above are for a single room for two in August and are subject to change depending upon the month of your visit. We wish you a pleasant and memorable stay in Mauritius!