Malls in
Gurgaon
are known for their luxury. As the most developed area in
Haryana
and big corporate offices in the cyber city, people here have a good amount of purchasing power. This is the reason why you'll find some great malls that are not only expensive but also strike a balance between luxury and budget buys. The Gurgaon city has some of the biggest builders from around the nation who have developed the areas, namely DLF, MGF, and others into architectural marvels.
So here is the list of some top malls in Gurgaon that are not only famous in NCR region but is also an attraction for people around
India
:
1. Ambience Mall - The Biggest Mall in Gurgaon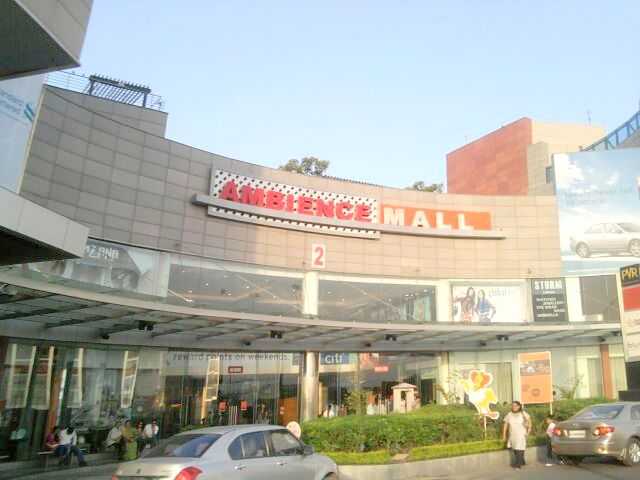 Undoubtedly, the biggest mall in Gurgaon spread across an area of 1997378 square feet, it has more than 230 stores to meet your needs of food, clothing, and entertainment. This mall in Gurgaon has won many awards like "Best shopping center of the year" and "Most admired shipping center of the year". This mall has a perfect combination of Indian and international brands like Gap, H&M, Peter England. You can get an idea of how this mall is just by realising the fact that it has a shopping area of 1 km on each floor. You will literally get tired of all the shopping and walking! Expect an entire day's time to spend if you're planning to see both ends of the mall.
Timing: 10:00 AM to 10:00 PM
Address: National Highway - 8, Ambience Island, DLF Phase 3, Sector 24
2. Sahara Mall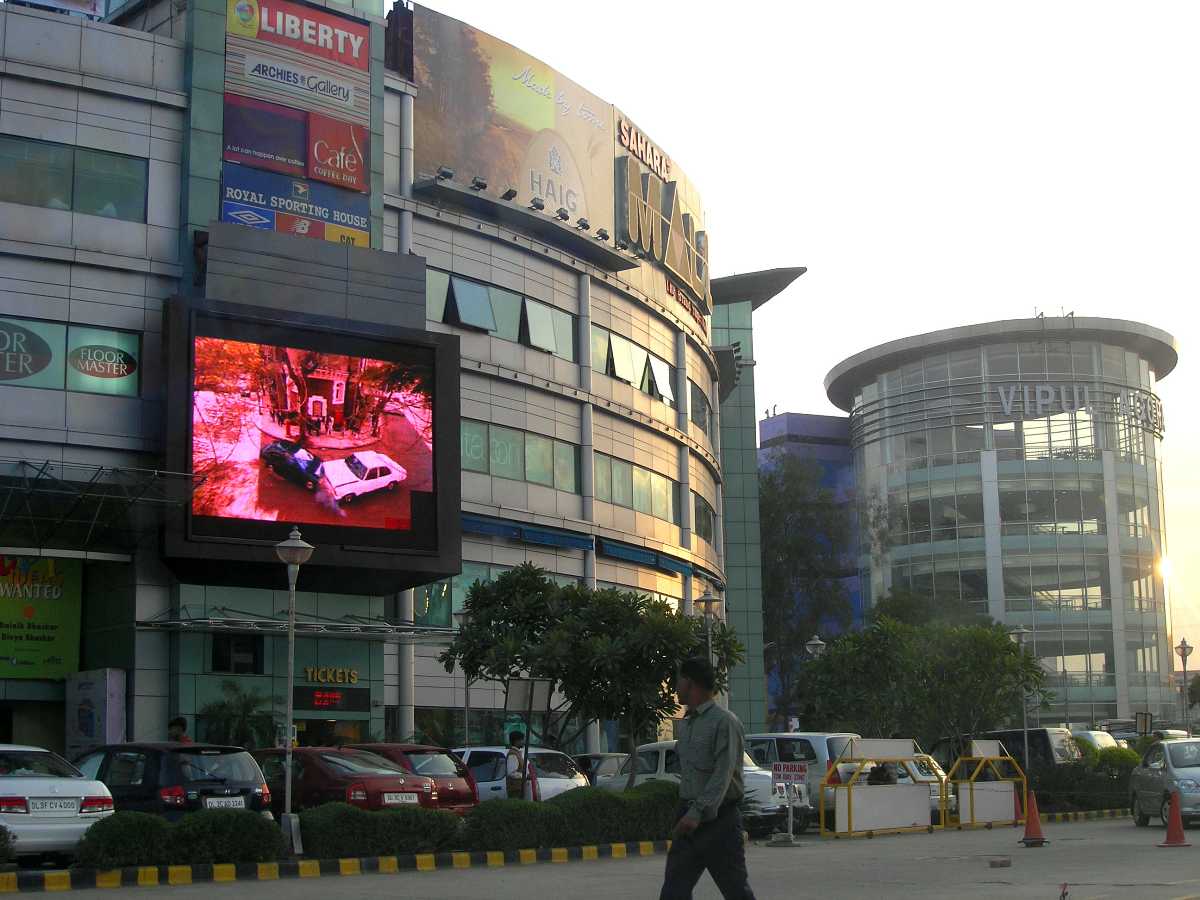 This mall in Gurgaon is known for its simplicity as it attracts a lot of crowd by its offering. Sahara mall is known by the locals for being the perfect place for grocery and monthly shopping. The hypermarket, Big Bazaar here attracts a lot of people for it provides all 'round shopping experience to meet all your needs. You will get a variety of Indian and international brands here. Also what's famous in this mall is the restaurant Odyssey.
Timing: 10:00 AM to 11:00 PM
Address: Mehrauli-Gurgaon Rd, Saraswati Vihar, DLF Phase 1, Sector 28
3. MGF Metropolitan Mall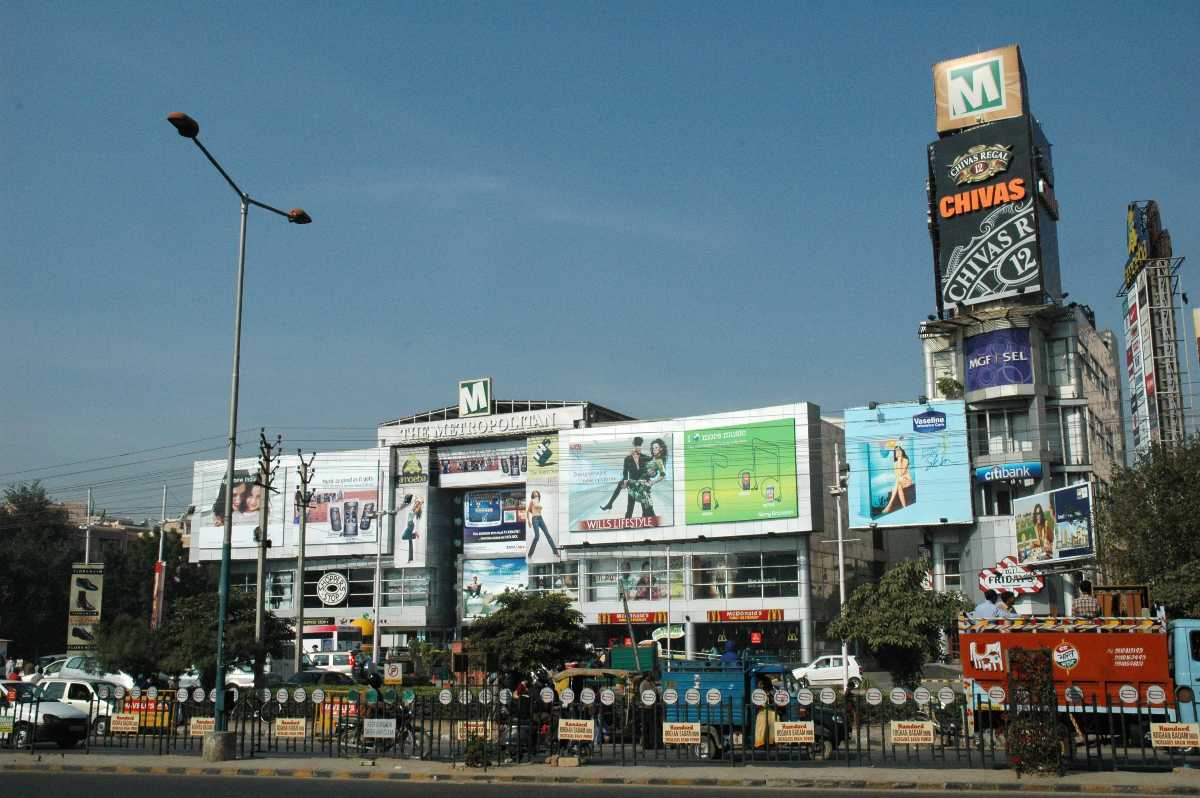 If you're a brand lover, this is the place you must visit. Dynamic and vibrant, this mall in Gurgaon is a common name for the youngsters as well as the elderly, alike. MGF Metropolitan Mall is spread over an area of 350000 square feet, Catch a movie in PVR, chill with friends at the seating area, hang out by the food court or indulge in a little bit of treating yourself, spend your day either alone or in the company of loved ones MGF is a place that assures you'll have a great time here! This, hence, proves that it is indeed one of the best shopping malls in Gurgaon.
Timing: 11:00 AM to 10:00 PM
Address: MGF Metropolitan Mall, MG Rd, Heritage City, Sector 25
4. Central Mall
Now, there is a thing that is different and sets a mall apart from others. When you enter this mall in Gurgaon, you won't find small outlets of each brand, but rather, an entire space having more than 500 brands to choose from! The ground floor is dedicated to cosmetics, bags, accessories, etc. while the other floors are divided based on the requirements of kids, women, and men. Central mall in Gurgaon is famous for its franchise that is valued and is well-noted among customers.
Timing: Weekdays- 11:30 AM to 9:30 AM
Weekends- 11:00 AM to 9:30 AM
Address: M.G. Road, Gurgaon, Sector 25
5. Galaxy Mall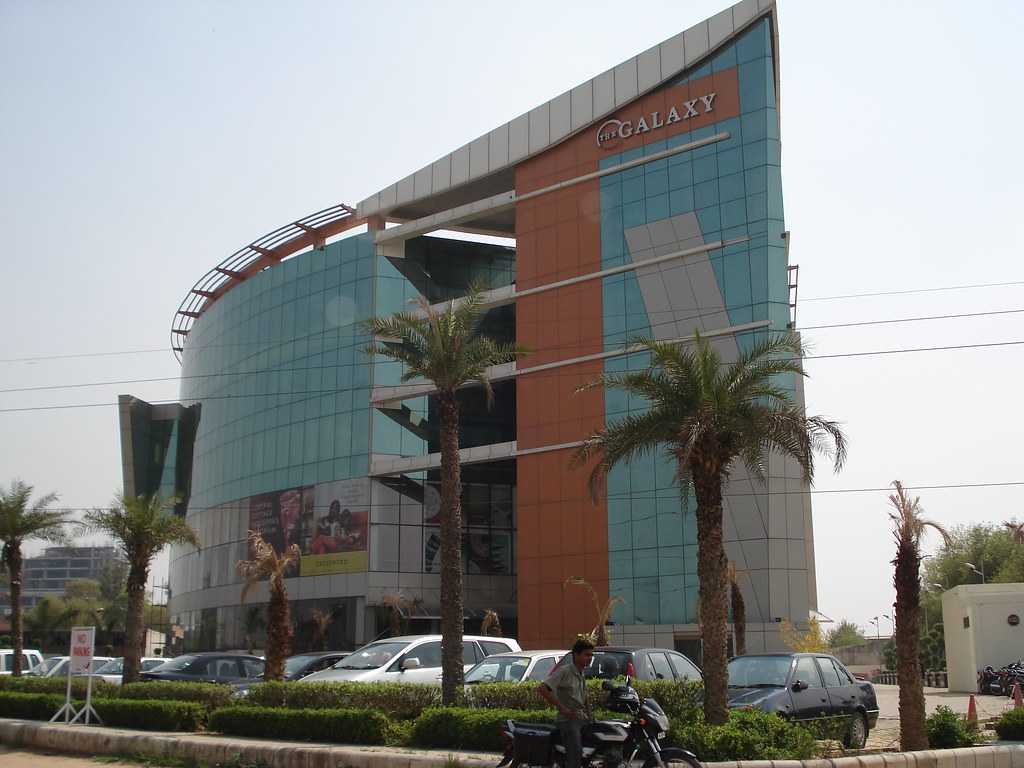 Located near Huda City Centre metro station, Galaxy mall is known for having a style of its own. It is more than just a marketplace with a luxurious hotel and spa present within its premises. It is a haven for all those looking for a place to get away from the city's hustle-bustle. Apart from that, you can find all the popular brands in the shopping complex as well.
Timing: 10:00 AM to 10:00 PM
Address: NH - 8, Part - II, Sector 15, Gurugram, Haryana
6. DLF Mega Mall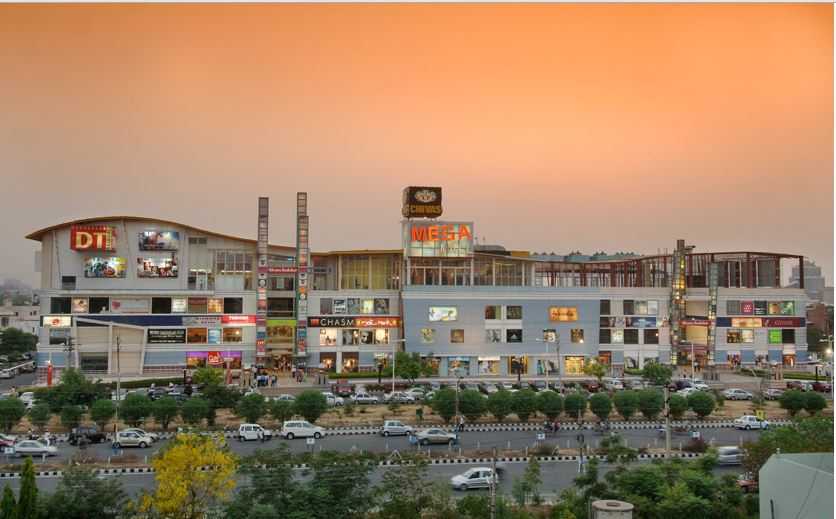 Tired of all the work done during the week and want to spend some nice family time? Then this is the mall you visit in Gurgaon. Starting from the warm ambience, people-friendly architecture, and a food lovers' paradise, this mall has it all! From shopping to a movie to food, you can get anything you want in this mall that is spread across 5 floors. Fooding here is famous because of 16 different cuisines served under DT diners!
Timing: 9:00 AM to 12:00 AM
Address: DLF Phase 1, Gurugram, Haryana
7. DLF City Centre Mall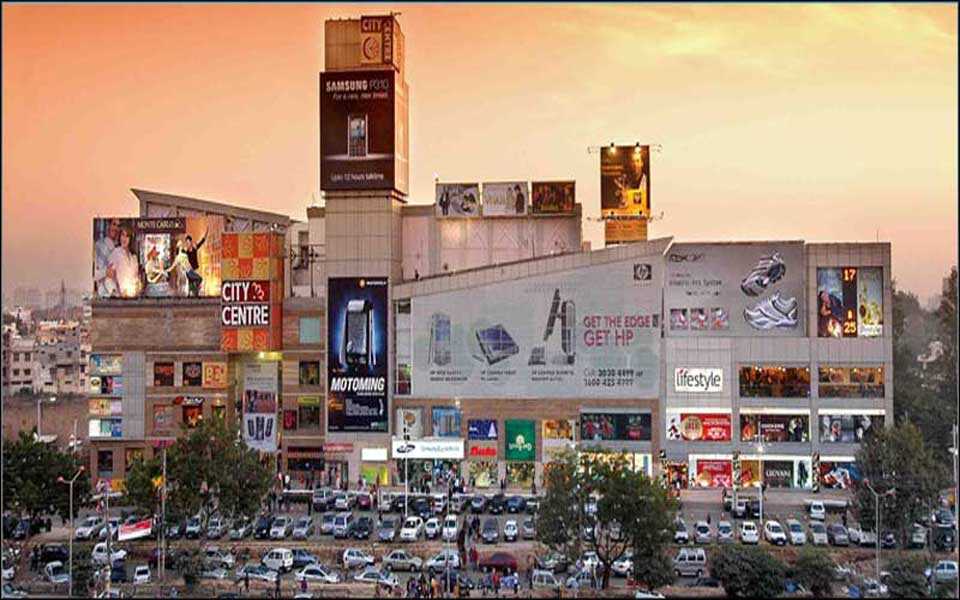 This mall was the first mall to be built by DLF. Known for its interiors, it has one of the biggest multiplexes with 4 screens, which is managed by DT Cinemas. This is a perfect place for fashion addicted people because of various national and international brand outlets. This is the first mall that was established in the NCR region, too!
Timing: Open 24 hours
Address: MG Road, Maruti Housing Colony, Sector 28
8. Ansal Plaza Mall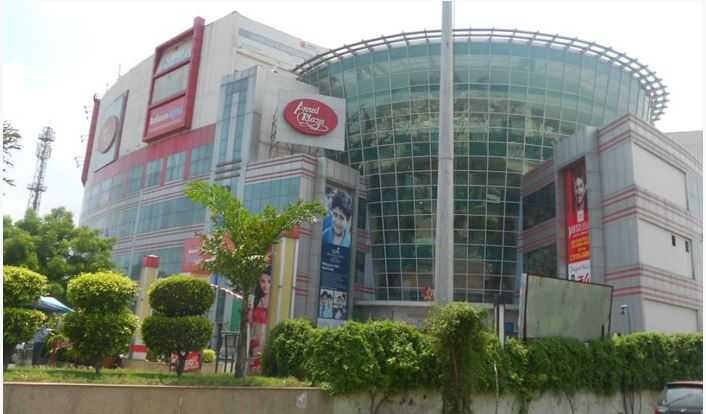 One of the oldest malls in Gurgaon, it is famous for brands like Trends, Croma, etc. This mall is adding more floors and shopping area to meet the needs of people. Check this place out to find what makes this place so special and popular! Also, if you are here don't forget to visit Carnival cinemas!
Timing: 9:00 AM to 11:00 PM
Address: Main road, Palam Vihar, Gurgaon
9. MGF Mega City Mall

This is one mall in Gurgaon that is famous for its nightlife. That explains why it is so famous amongst youngsters! You can find a lot of bars and pubs here. The mall, also, includes a huge RPG giant hypermarket which has an area of 60000 square feet! Those who are night owls, this is where you should definitely be heading to!
Timing: 10:00 AM to 11:00 PM
Address: Metro Station, Mehrauli-Gurgaon Rd, Near, Sikanderpur, DLF Phase 1, Sector 28
10. Star Mall

Located on the Delhi-Jaipur highway, it is the best place to shop in with brands like Nike, etc. After some shopping, you can always go to a movie in PVR. A nice and decent place to spend your weekend.
Timing: 10:00 AM to 10:00 PM
Address: N.H-8, Sector 30
11. South Point Mall

South Point Mall is located at Golf Course Road. The mall is pretty happening and is less like any other typical mall. Apart from shopping for clothes, footwear, jewellery, electronics, home decor or necessities from the supermarket or departmental stores, it has a wide range of different options for you to choose from. It offers some of the nicest high-end salons, spas, parlours etc. You can get relaxing massages and nail art done from these wonderful places. This mall also has fitness, education & meditation centres, opticians and more. In terms of food and beverages, there are quite a lot of interesting eateries, classy cafes and bakeries. The
Asian restaurants
here are quite renowned as well. There are pubs and a nice beer cafe, too. There is ample parking space, and a lot of activities for kids as well.
Timings: 10:00 AM to 10:00 PM
Address: Golf Course Road, DLF Phase 5, Sector 43
12. Good Earth City Centre

Good Earth City Centre has a strategic location, 2 floors basement parking, a wide range of stores featuring luxury brands and more. The layout of the mall is quite impressive. There is an expansive grocery store offering various types of cheese, bread, tea, coffee and more. There are pretty cafes, a very popular beer cafe with an interesting and elaborate menu, chaat corners, multi-cuisine restaurants and The stores are spacious with magnificent window displays. Surprisingly, it is also one of the quietest and serene malls you would visit.
Timings: 10:00 AM to 10:00 PM
Address: Vikas Marg, Sector 50, Near Nirvana Country
Gurgaon, now officially named as Gurugram is located in Haryana. It has become a leading financial and industrial hub. The rise in the economic growth of the city can be traced back to the time when Maruti Suzuki established a plant here. Because of its geographical location, you'll find a lot of people from Delhi in this area. This is the beauty of this place. It has a mix of culture from Haryana and the capital of the country.