Want a dine-out experience one notch higher than the usual? Dine at Fly dining
Noida
, a restaurant where you sit 160 ft. above the ground and take a panoramic view of the city whilst you gorge on scrumptious food.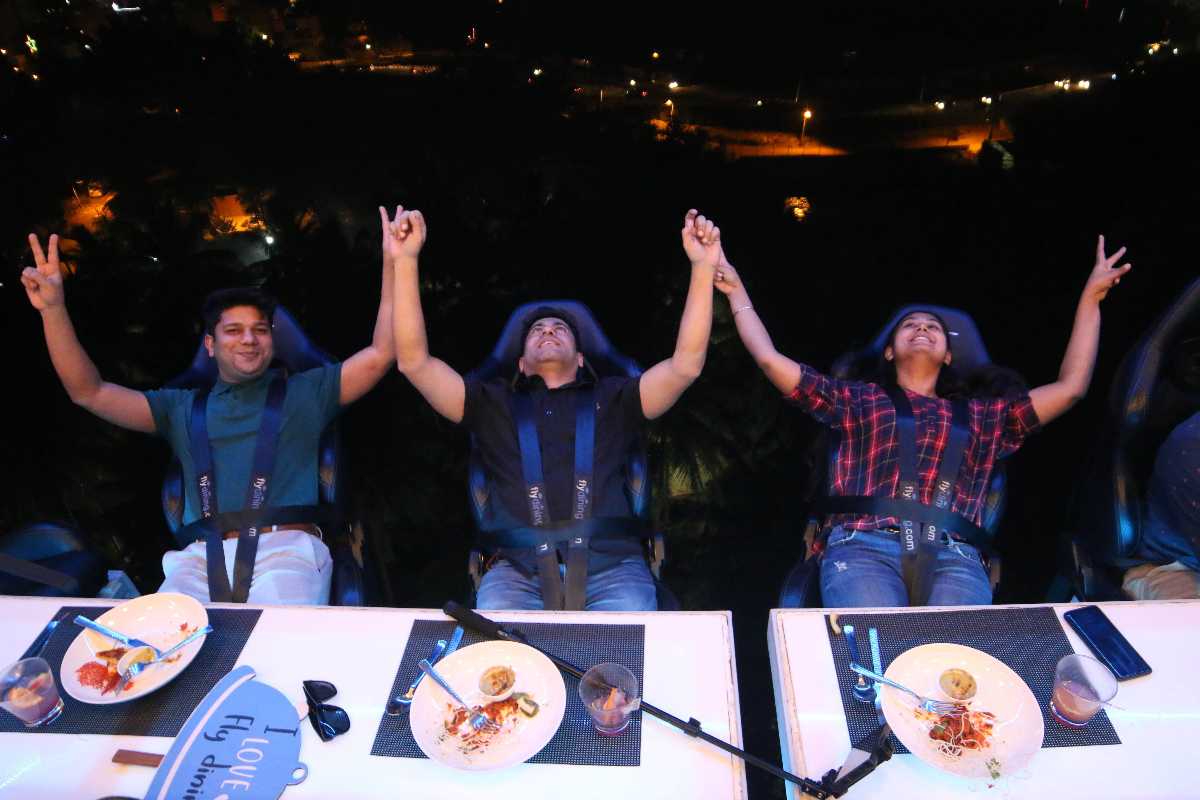 Take a birds-eye view by dining at almost a 16 story height and feel the adrenaline and thrill of the experience. It may not be so easy on your pocket but it definitely promises an iff-beat dining experience. Want to propose? Celebrate an occasion? Or want a unique dining space? This is just the right place to dine. Ditch the usual ground-level restaurants for a meal up-in the air.
You just don't dine at that height, you are even made to rotate whilst your seats recline to make you feel the excitement of this unusual dining experience.
If you think it's risky, well it isn't. Safety has been ensured before the whole set-up was put to execution. It has a high-grade metal platform that is secured by aircraft standard belts and seats.
Address:
FlyDining, Gardens Galleria Mall, Noida, Uttar Pradesh 201301
Accommodation
Head with your gang or family, make a booking for one or many and rejoice mid-air with a cocktail. It is a 24-seater space. 4 staff members accompany the guests who are also secured with a harness.
Menu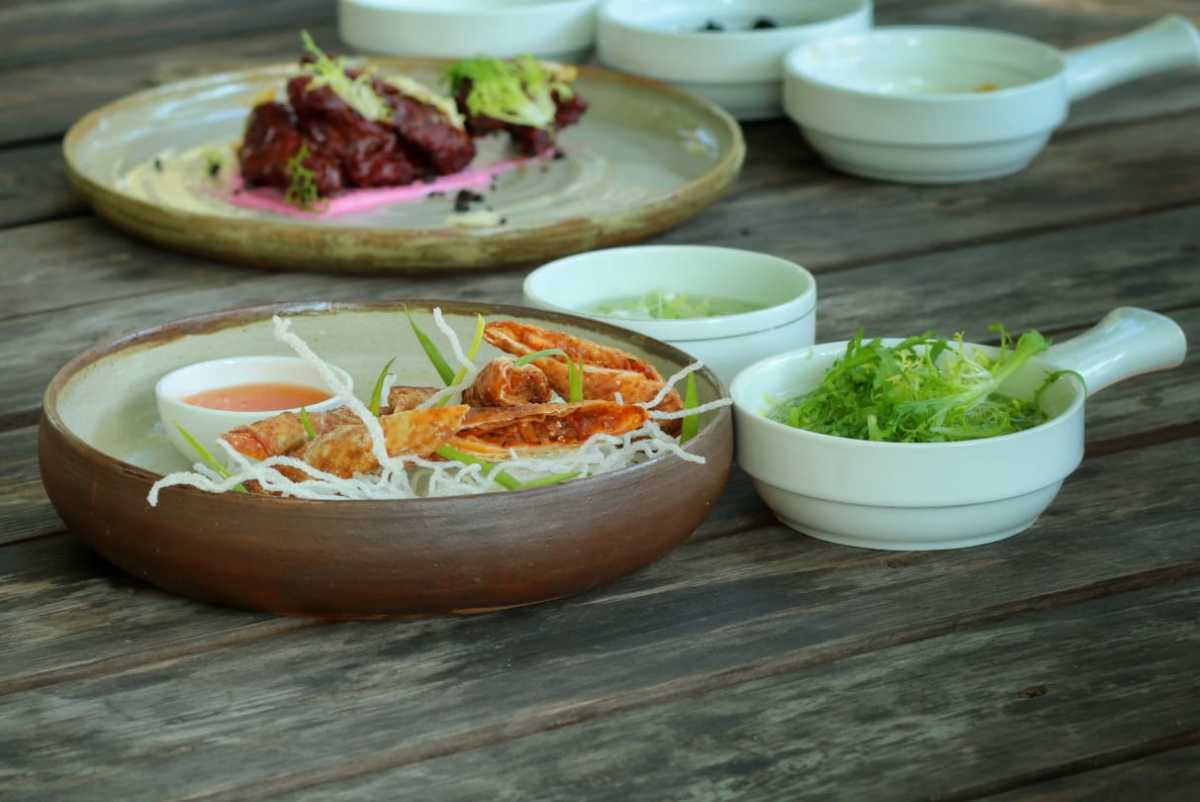 You will be served a well-curated meal. You generally don't get to choose the menu as it is a standard one. The variety of changes from time-to-time. You don't get to order, they serve you whatever has been prepared. It's a common menu for all the diners. But it makes sure that it has something for everyone.
Price:
The per head cost for each guest starts from 2,900 onwards.
Duration
The dining experience extends from 30 minutes to more than an hour.
Safety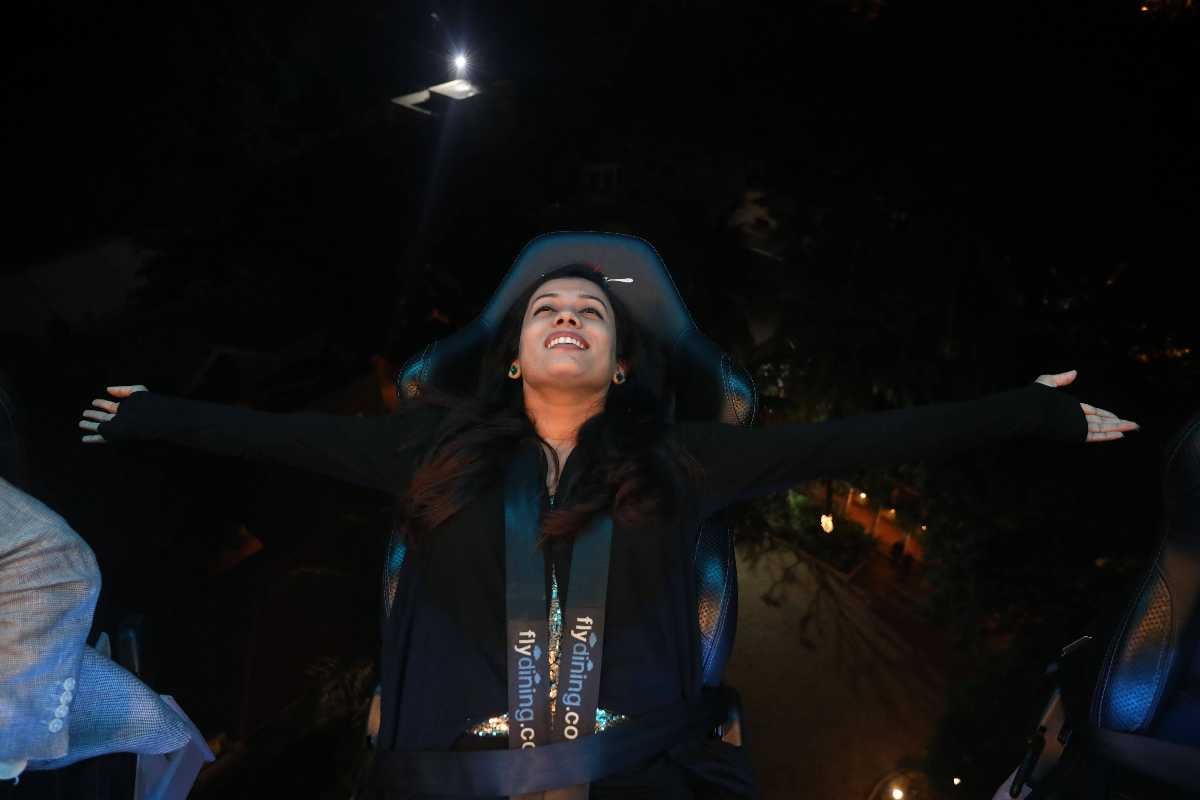 Dining at such a height might be a concern for many. Safety is the first thing that strikes when you hear about the experience. But there is nothing to worry about because all precautions have been taken. It is not the first time that such an experience is offered to people. In 2008,
Chandigarh
hosted a similar experience by CCPL Hospitality. Forty countries provide such experiences too.
Here's how safety is ensured:
Every guest must wear their seat belts.
Staff is secured with a safety harness.
Everything has been tested before starting of this restaurant. It includes the testing of flying structures - guidelines for the calculation and execution, with all drawings, estimates, and simulations by TUV Rheinland in Germany.
Supervisor briefs diners with a safety video beforehand.
The website states- "From the seat belts to the type of crane used, has been scrutinized and carefully considered to ensure maximum safety for the clients and employees."
Eligibility
Diners must be at least 135 cm or 4 ft 5 inches tall. Otherwise, there are no particular constraints.
Emergency Precautions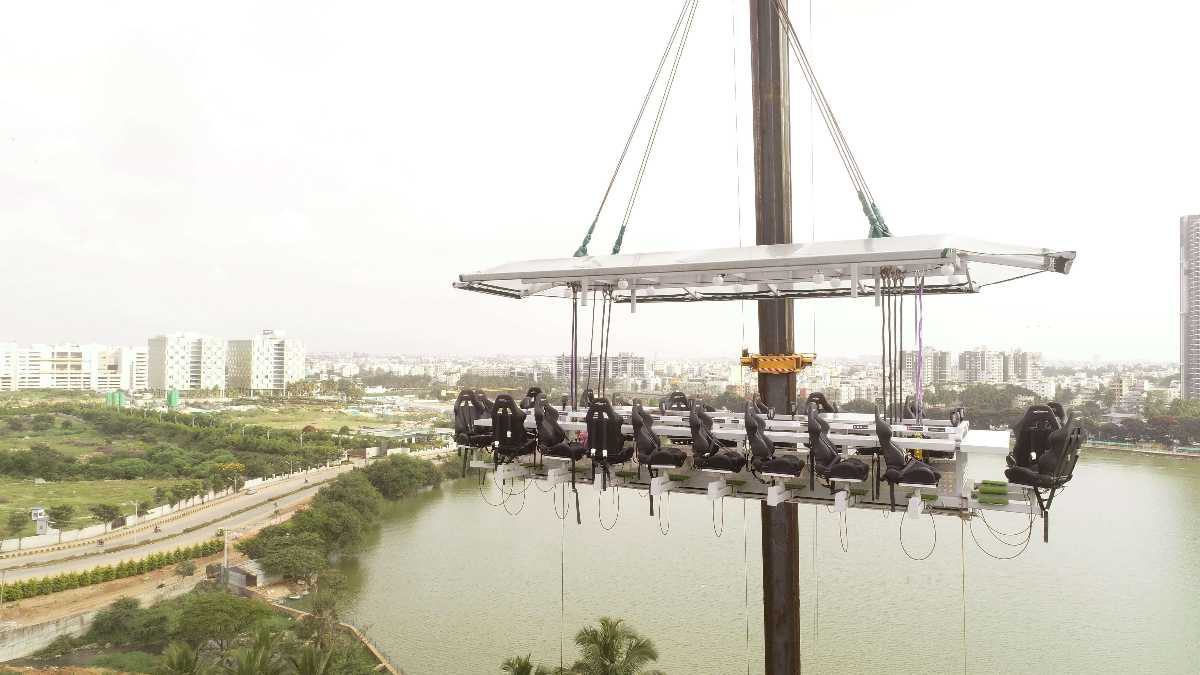 In case of emergencies, the setup can be brought down without any hassle in just a few minutes.
There is a safety area located below the setup in case of any emergency.
It is advised that diner visit the lavatory before heading for a seat on the setup.
So here's how everything has been well planned before the set-up was executed. There is nothing to worry about. Indulge in this off-beat and unconventional dining experience. It is definitely a one-of-a-kind food adventure that you will embark upon whilst dining with Fly Dining, Noida. Don't miss out on it!


When are you heading for this unique dining experience? Let us know your reviews in the comments below!