When you visit the 'Oh so spectacular
Manila
', you can't miss out on the delicious Filipino savouries. From sweet to salty, juicy to chewy, food in Manila has it all. Acquaint yourself with these culinary delights so the next time you visit Manila, you can hit these places with your family and friends.
The list below shows the top 8 dishes to try in Manila:
1. Balut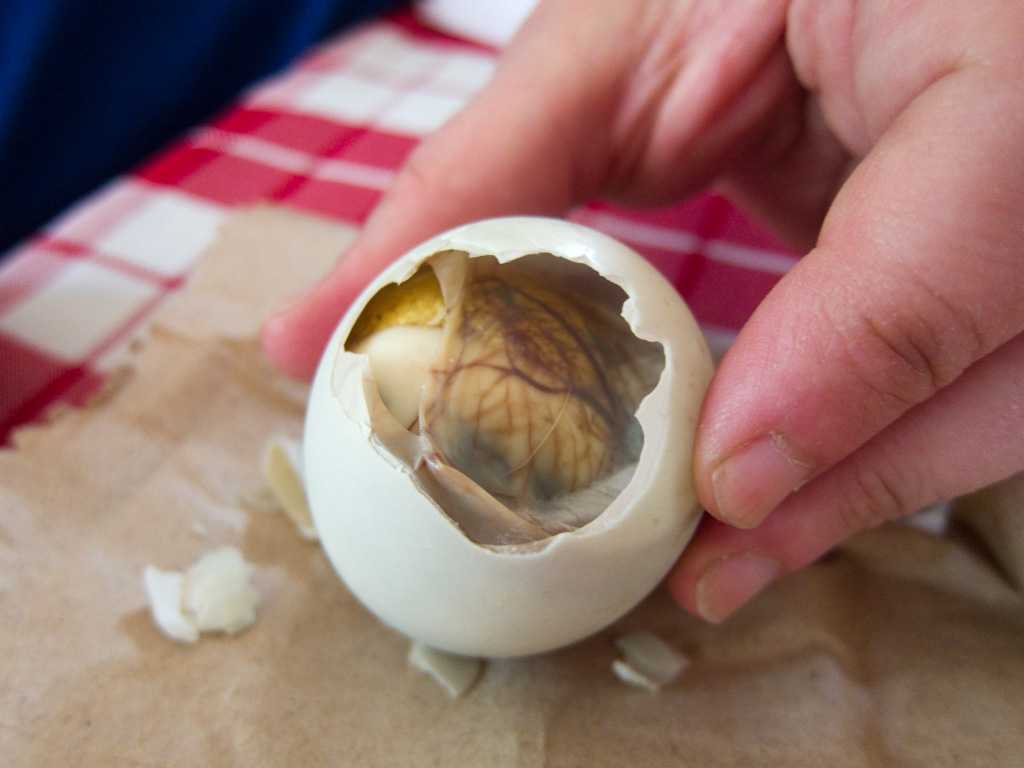 This is the main delicacy of Manila and attracts a lot of tourists. It is a few days old embryo and yolk of a duck which is boiled and eaten with salt. The younger the egg, the more tender and tastier it will be. There are not many especially known places for Balut, but you will find vendors shouting its name almost everywhere in marketplaces. Elias by Chrisostomo on the Bonifacio High Street serves one of the best Baluts in town with garlic and sauces. A single balut costs you about PHP 15.
2. Kinilaw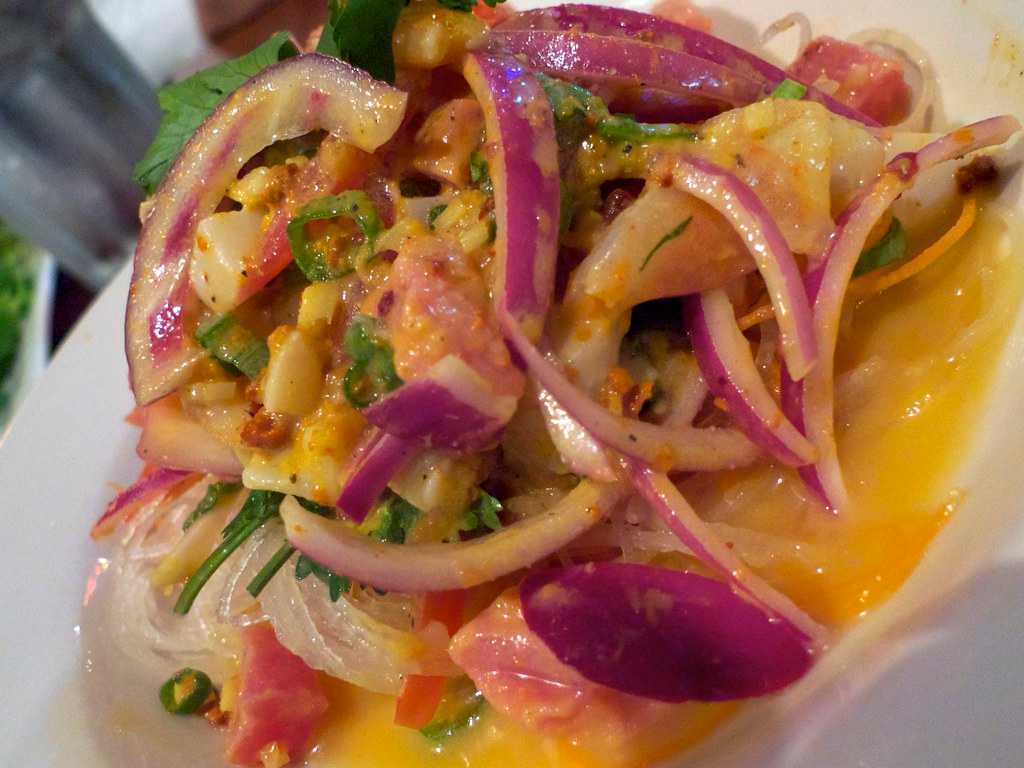 This dish is more like a non-veg salad which includes cold fish cuts with onions, garlic, vinegar, coconut cream etc. The Macapagal boulevard offers you to choose and fish from the seaside and get it tossed with your choice of vegetables. An averagely priced restaurant might charge you PHP 150 - PHP 200 for a portion of kinilaw.
3. Adobo
Informally known as the MUST TRY national savoury of
Philippines
, this is a treat for non-veg lovers. Adobo can be made with any meat; usually chicken or meat, and is cooked in vinegar and tangy sauces, and is generally eaten with rice. Many people serve adobo with plain rice and green mango salad and this is a hugely popular food in Manila amongst locals. This costs around PHP 205. Sosing's Karinderia, Pan Pacific Hotel, Adobo Connection etc. are various places to try the delicious adobo.
4. Kare Kare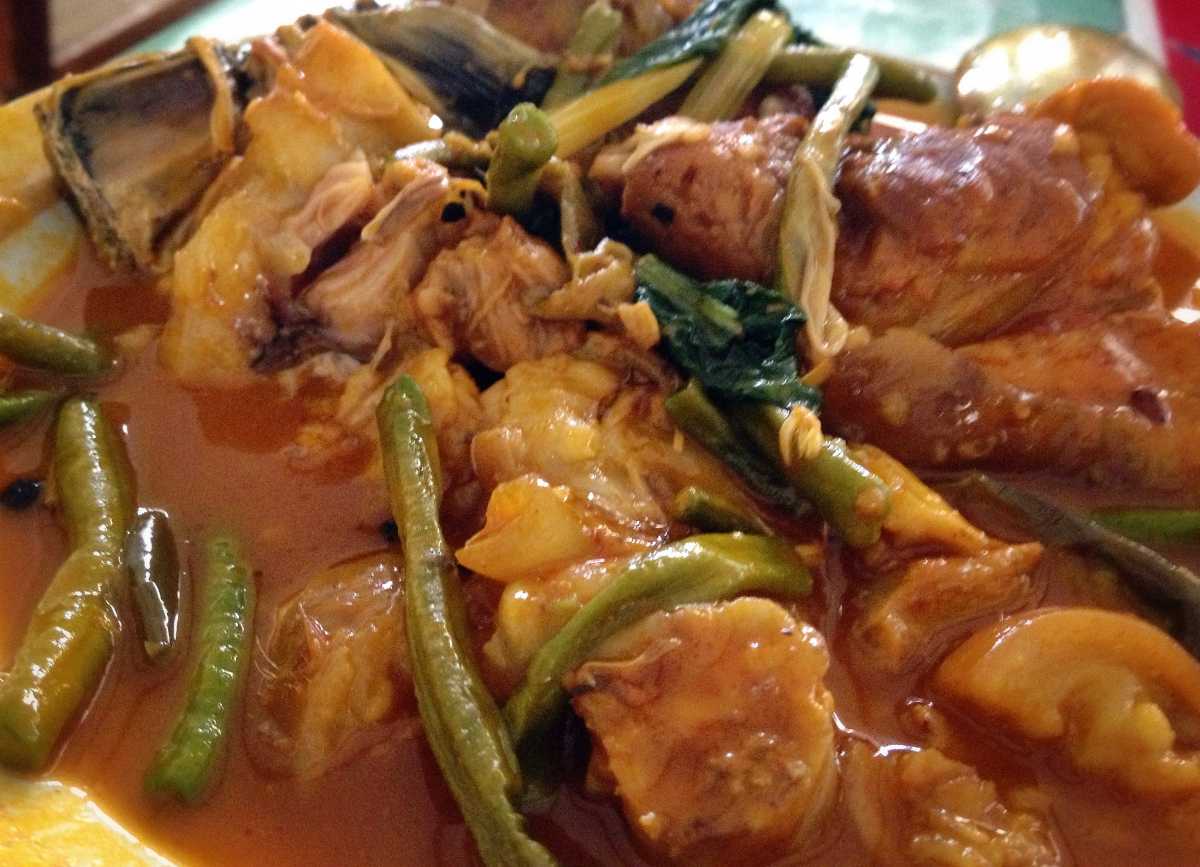 An Indian origin dish which means curry-curry (kare-kare). This is a peanut-based curry which has beans, eggplants and ox or oxtail and it's the main ingredient. Cabalen is a place where you'll find one of the best curries in Manila. C2 classic cuisine is also an A listed kare kare place. A platter of curry with rice costs around PHP 298.
5. Lechon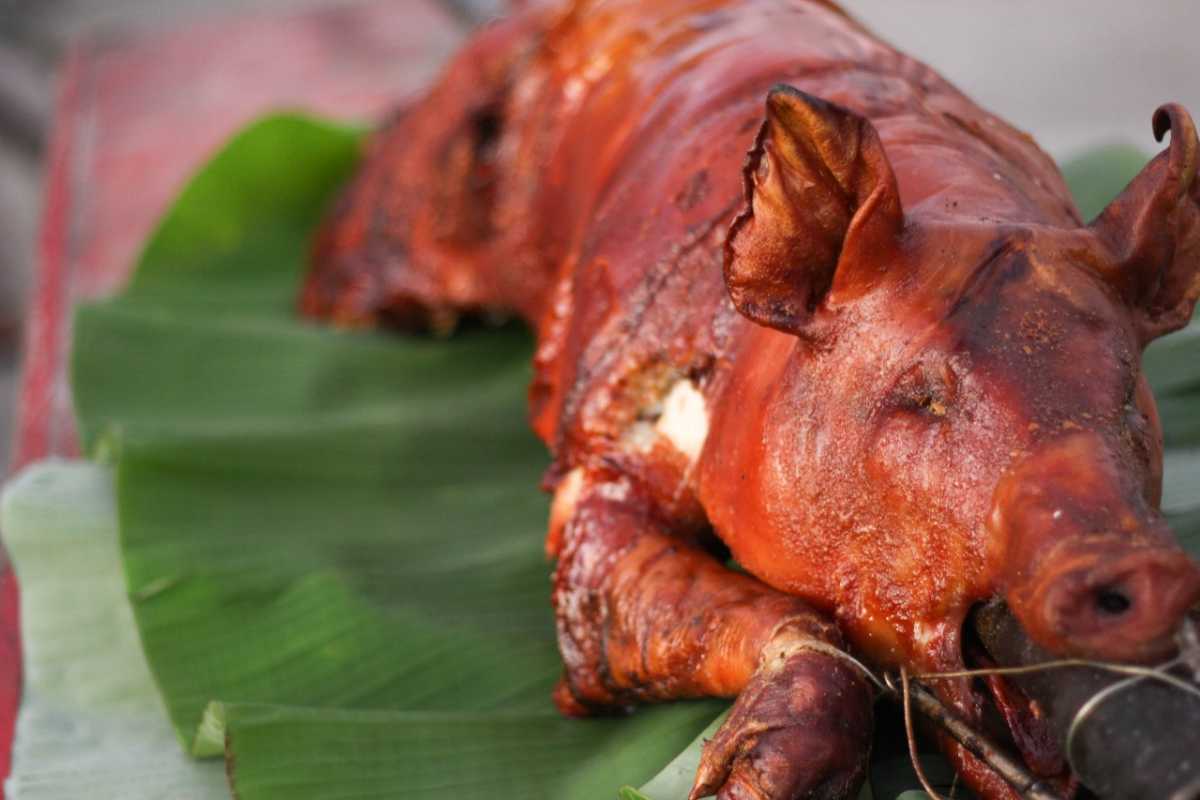 This is the unique dish one can find only in Manila. It is a full pig roasted with spices and oil till it has a juicy flesh inside and a crispy crust outside. Very few chefs master the art of perfection in its cooking. Loring's Lechon costs you around PHP 900 for a kilo and PHP 6k-8k for the whole. The most reliable lechon makers can be found on Eustaquio street and cooks the pigs using less fat and less oil.
6. Tapsilog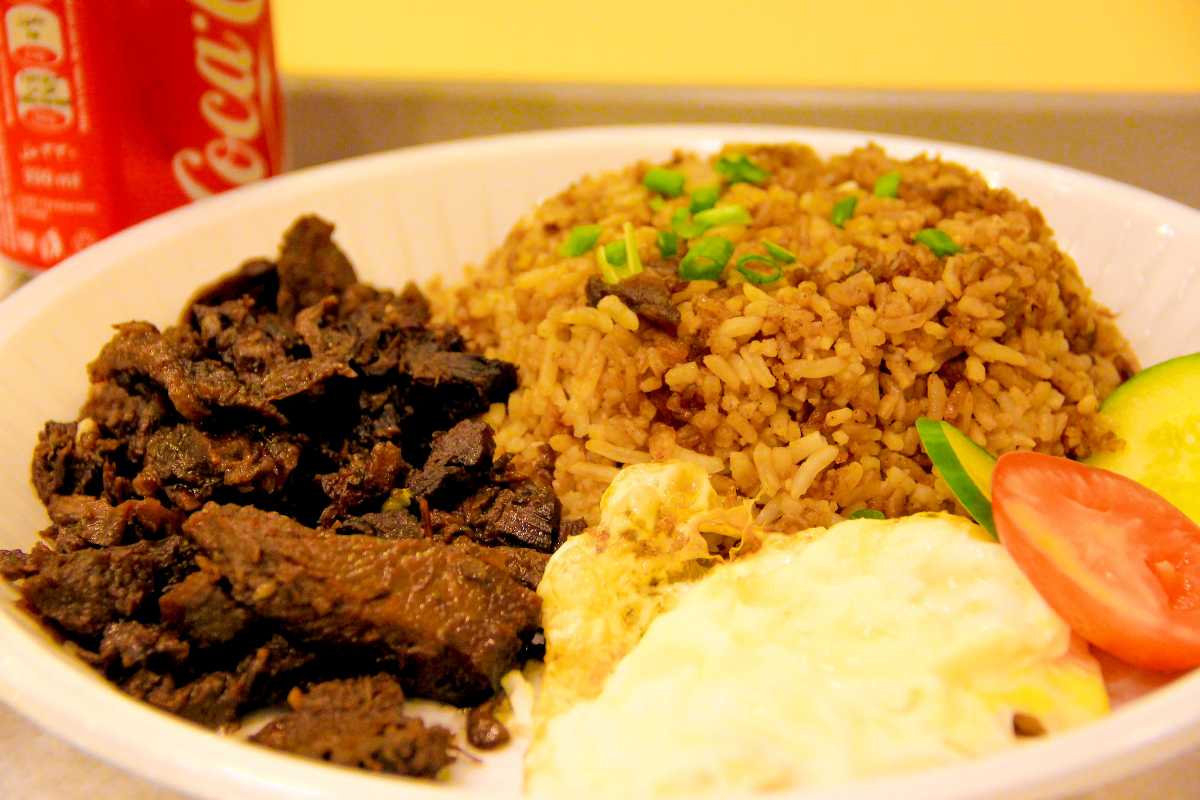 Just like the American breakfast menu, this is a platter of bacon with a sunny side up eggs and fried rice. Rufo's famous tapa, rodic's dinner, tapa from mary grace cafe are the places which would serve you delicious tapsilog platters ranging from PHP 99- PHP 199.
7. Lumpia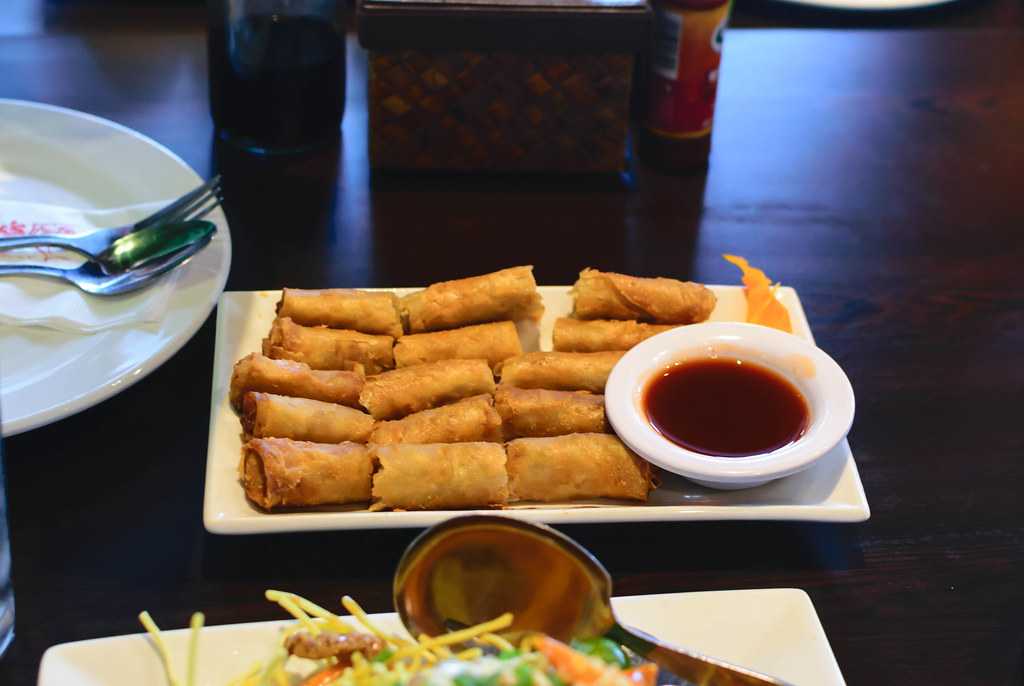 Similar to spring rolls, lumpia is usually eaten as an evening snack. These thin-crusted rolls are filled with vegetables or meat and then deep-fried. Global Lumpia House in SantaCruz, New Po Heng Lumpia House in Sampalec are the two renowned places for hot and freshly fried lumpias.
8. Halo Halo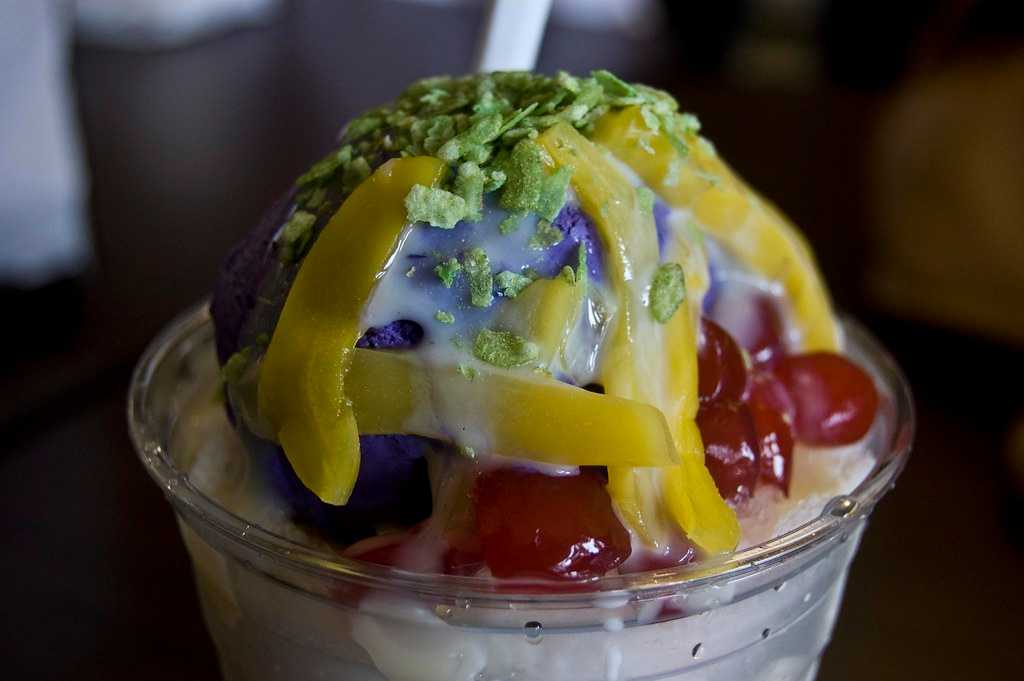 This Filipino bonne bouche is amongst the most famous food in Manila and if you miss out on this, you are truly missing out. Shaved ice, sweet evaporated milk are the main ingredients and are topped with leche flan, egg custard, coconut, sago, plantain, jackfruit and there are endless options. Many places have mastered the art of making halo halo, and some of the most widely-known ones are Cafe Via Mare and Aristocrat's. A sundae at either of these places will cost about PHP 100- PHP 150.
Food in Manila is a diverse reflection of cuisines from around the world and we hope the dishes listed above will get you excited about heading to the Philippines!