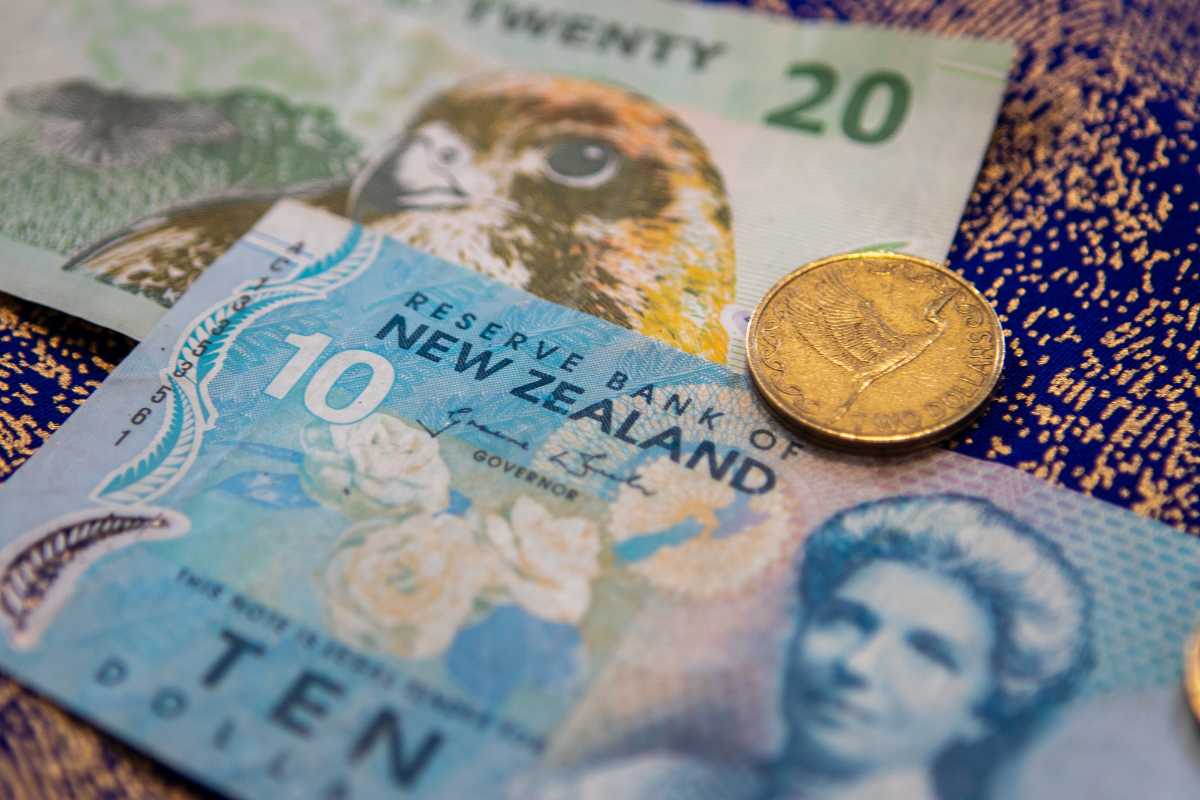 New Zealand, the country with a rich history, glorious mountain ranges, and incredible nature cover is always on the bucket list of travelers around the world. We will be guiding you through the various ways you can exchange the currency in New Zealand. The New Zealand dollar is the official and legal currency of New Zealand and its Islands. The currency is one of the strong performing currencies around the globe and is denoted by the dollar sign (NZ$) and sometimes referred to as the "Kiwi dollar" to distinguish. The banknotes in current circulation are worth $5, $10, $20, $50, and $100. You will also find coins worth 10c, 20c, 50c, $1, and $2 in the circulation.
Modes of Currency in New Zealand
Though New Zealand is considered as one of the prime destinations for tourists, the widely accepted currency in the country is the local currency, which is the New Zealand dollar. However, you can easily bring and exchange currencies like the US dollar, Pound Sterling, Euro, Australian dollar, etc. As of 11 March 2020, here are the currency exchange rates of the New Zealand dollar.
1 USD = 1.58 NZD
1 GBP = 2.05 NZD
1 EURO = 1.80 NZD
1 AUD = 1.03 NZD
Apart from cash, all major credit cards can be used in New Zealand. Visa and Mastercard are among the most commonly accepted cards. The cards can be used at amenities like hotels, restaurants, shops, and sports activities. Yet, it is advised to keep a decent amount of cash to use at various places and local shops.
How to Exchange Foreign Currency in New Zealand?
There are several centers and money exchange outlets which offer the best rates for currencies if negotiated properly. All major cities like Auckland, Christchurch, Wellington, Queenstown have a decent amount of money exchanging centers where you can easily convert your currency.
Few reliable and handy shops to exchange currency in Auckland are :
Travel Money NZ - This place is among the top currency exchange centers in New Zealand and has over 10 shops across the city with one shop at the Airport itself. The exchange rates are good, the staff is friendly and helpful and the shops are easily accessible.
Address - Unit G3, 239 Queen Street, Auckland, New Zealand 1010
Contact - +64 800 359 071
Operating timings - Monday - Friday 9:00 AM to 6:00 PM, Saturday & Sunday 9:30 AM to 6:00 PM
Lotus Foreign Exchange - Lotus Foreign Exchange is a multi-country currency exchange company that has branches in countries like New Zealand, Australia and Fiji. The major centers of the company are located in shopping centers and malls. The head office is located in Auckland and provides very good services to tourists.
Address - Suite 3, Level 7, Unite House, 300 Queen Street, Auckland, New Zealand
Contact - +64 936 917 23
Operating timings - Monday - Friday 9:00 AM to 5:00 PM, Saturday & Sunday 10:00 AM
to 4:00 PM
Money Exchange Shops at Queen Street - Apart from registered money exchange companies, there are also some other trusts local shops alongside Queen Street where you can exchange your money. These shops are operated every day and also provide good rates and convenient money exchange experience. Some of the recommended shops are :
No.1 Currency
E-Trans Group
Relianz Forex
UAE Exchange
DP Money Exchange
Other Ways to Exchange Money
Besides the money exchanging shops, tourists can also exchange currencies through many other ways like exchanging at the airports, hotels, and banks.
Airports and Hotels - The currency exchange offices are located at almost every major airport in New Zealand. The services are available at airports like Auckland, Christchurch, Dunedin, Hamilton, Queenstown, and Wellington. All the airports provide instant money exchange service to travelers landed from other countries and provide decent rates at which tourists can avail reliable service.


You can also avail of currency exchange services at your respective hotels. Large numbers of hotels in the country provide money exchange within their premises. Although hotels provide a comfortable money exchange experience, yet it is advised to exchange the currency at registered shops only. The hotels may not offer you good exchange rates for your currency and you might end up facing loss, thus it is better to get the money exchanged at shops only.
Banks -
The local banks in New Zealand are another very convenient mode for buying currencies. The banks provide one of the easiest and cheapest options to buy the local currency for the tourists. These banks provide daily updates of exchanging rates on their websites, so you can easily check the rates before heading for currency exchange. Although most of the banks provide equally profitable services to the visitors, there are some implications like the availability of the particular currency or the total amount demanded by the customer. The tourists can walk through multiple banks and then can avail of the exchange services.
Do's and Don'ts
Exchanging your money in any part of the world may prove costly if you are not negotiating properly and you might end up facing a big difference for your amount of money. Every bank, hotel or money exchange centers have their own fees, rates, and certain other implications. Thus you must compare multiple options and also take care of a few things to get complete value for your money.
When you're exchanging your currency, it is unlikely that you will be charged hefty fees, hence you might have to pay nominal or no fees at all. But certain places or hotels might charge you a big amount to exchange your money. In this case, you have to look around other options, because you may not want to face loss for your money.
Negotiating to get good rates for your money is always a must-do step. Airports, hotels, banks, and exchange shops, all of them offer different rates for money exchange depending upon different factors like location or availability of the currency. If you are exchanging a big amount like more than $1000 then you must negotiate properly to get maximum value for your money.
Once you have gone through the online rates for your currency and also have found a reliable place for your money exchange it is advised to get in touch with them before you reach the place. Contacting the outlet helps you clear all your doubts as well as informing them about the amount of money you need and other things. Due to the high demand for currency exchange, many places run out of the currency or have a limited stock, thus it is better to reach out to them so that you won't be facing any issues after reaching the exchange centers.
Now that you are aware of certain processes and modes of exchanging money in New Zealand, you can easily plan your holiday and reach out to the country and enjoy without any hassles.