1. Maladevi Temple
A pristine temple dedicated to Lord Rama, Goddess Sita, Lakshmana and Hanuman is situated in the small town of Gyaraspur located close to Vidisha. This temple even though dilapidated is replete with intricate carvings and splendid architecture. Being situated on a hill and surrounded by verdant trees, this temple provides mesmerizing and picturesque views of the whole place. The piousness of this temple along with its beauty will surely purge your soul from negativity.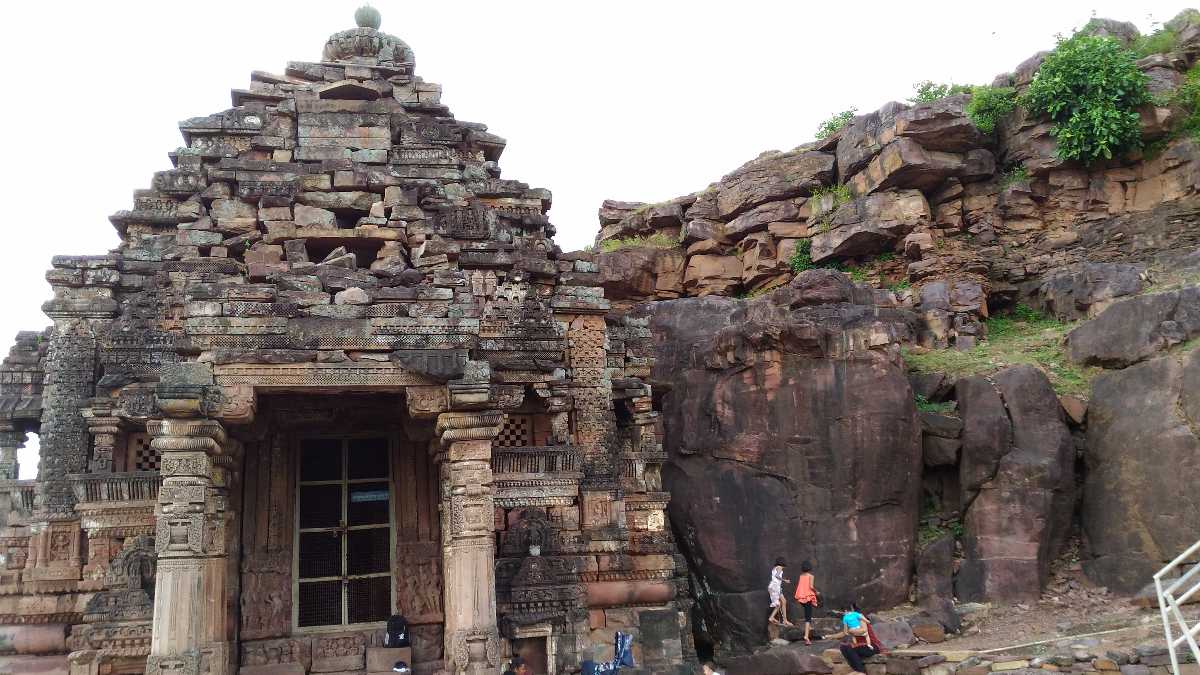 2. Hindola Torana
Hindola Torana is a beautiful carves structure which is situated amidst ruins of ancient temples. The words Hindola and Torana translates to swing and portal respectively. The use pillars of this structure resembles a swing and hence it got its name. This mesmerizing structure was an entry gate to an ancient temple which is now dilapidated. The pillars have intricate carvings and designs of different Gods, Goddesses and creatures. A Buddhist sun window motif is also engraved on it making it an important place for Buddhist and Hindu alike.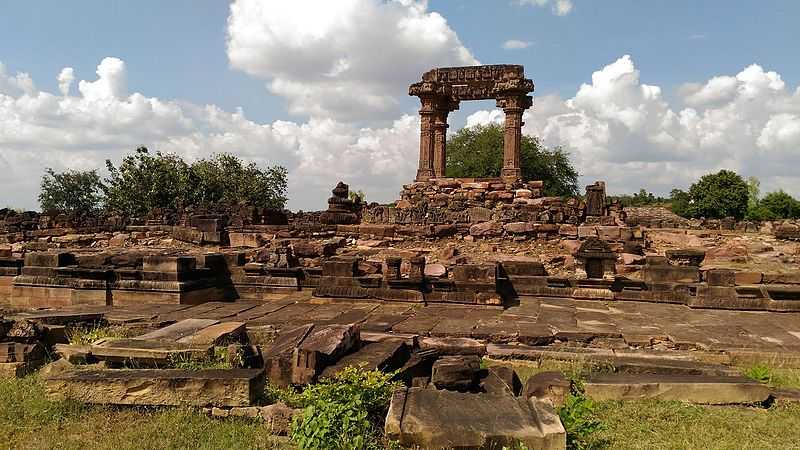 3. Bajramath Temple
Located opposite of Mala Devi Temple, Bajramath Temple is a grand and majestic temple which houses an amalgamation of Jain and Hindu deity sculptures. The intricate carvings of this temple will leave you awestruck. This is a very ancient temple and is visited by a large number of people every year who come to pray and seek blessings. Many Travellers pay a visit to the temple to witness it's grandeur.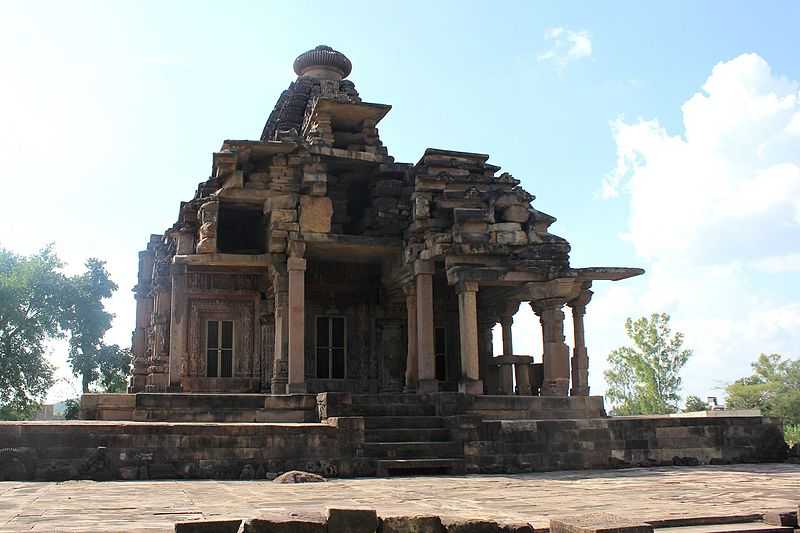 4. Dashavtar Temple
Dashavatara temple is a pristine shrine that is dedicated to the ten incarnations of Lord Vishnu. This temple is believed to date back to the 6th century and and built during the Gupta period. The temple is beautifully sculpted using stone and masonry bricks and have mesmerizing carvings of amorous couples. This temple is locally also known as 'Sagar marh' which translates to "the temple on the tank". It is called so because of the fact that the temple is situated near a look lake. This temple is a must visit not only for its beautiful sculptures but also for its piousness.
5. Girdhari Temple
Situated in a small Sironj village of Vidisha District, Girdhari Temple is dedicated to Lord Girdhari. This temple has a serene and tranquil atmosphere which makes this temple even more pious. The structure of this temple is replete with beautiful carvings and is looks simply splendid. This temple is a favourite among the locals and hence is always bustling with people who come to pray and seek blessings.
6. Bijamandal
Also popularly known as Vijayamandira Temple, Bijamandal was built in 11th century and later demolished in 1682. Later the famous Mughal Emperor, Aurangzeb, constructed a mosque using the material of the earlier destroyed temple and named it Alamgiri Mosque. This temple where is an inscription that is believed to be dedicated to Goddess Charchika. Bijamandal also houses a 7th century steep well and two pillars which bear intricate carvings of Krishna. This place is a must visit because of the twisted history that backs it. This place will give you a glimpse into different centuries making it special and always replete with travellers.
7. Sola- Kambi Temple
This pious temple is believed to be constructed during the Gupta dynasty. This ancient Temple has beautiful carvings and is a must visit because of the historical significance it holds. This temple being in a secluded place is not visited by many people but you should definitely pay a visit to this temple and be marvelled by its grand architecture.
8. Udayeshwara Temple
Udayeshwara Temple is situated in a small village of Basoda Tehsil which is located at a distance of 50 km from Vidisha. This temple is dedicated to Lord Shiva and is an important pilgrim place for a lot of people. Being a prominent Hindu shrine, this temple is visited by a large number of people who come here to seek solace. This temple is adorned with intricate and mesmerizing carvings which makes it a must visit.