Madhya Pradesh is the heart of India. It doesn't matter whether you are an art admirer, food fanatic, dancing dazzler or a jewellery junkie, this place is your dream pilgrim. The land jewellery by the rich states of Rajasthan, Gujarat, Uttar Pradesh, Maharashtra, and Chhattisgarh. Apparently, a blend of all cultures was meant to colour in the state. Originally known as Malwa, the place has nurtured some epic rulers and warriors as well, like Emperor Ashoka, Chandragupta, Vikramaditya, Harsha Vardhan, Raja Bohoj and many others. A long, revealing history forged by these great men is preserved in book and ink. The residents here are very generous as well; they will not mind giving you a lift to your hotel, just ask once. The place has a subtropical climate, much like North India. The state has an intact connectivity with railway and airways; tourist would not find travel distress of any sorts.


Here is a brief education about the heart of India and its contribution to the overall Indian culture
Art
The fine artworks, hurled right from the heart of the nation endure a worldwide audience. This innate talent helps in producing handicrafts like - Woven cotton or silk sarees, fabrics with block prints, stuffed toys, floor coverings, bamboo work, cane work, jute work, woodcraft, iron craft, stone craft, metal craft, terra cotta, zari work, folk paintings, ornaments, dolls and papier mache. Apart from the above, it is much known for the uncanny work of Gond painting and the traditional carpets of Gwalior. This innate knack runs through every artisan's veins in Madhya Pradesh. Their flairs of art are quite visible on their monuments too. The other crafts like bamboo and jute work are widely traded in the local bazaars. Tourist beyond borders loath for this kind of stuff which is at times irresistible.
Here are some bazaars; you need to shop from:
Bhopal
Mrignayani Emporium at Hamidia Road and Handicrafts Emporium for carpets and Dhurries, Chowk Bazaar for silver antiques and jewellery, TT Nagar Traditional Handicrafts
Indore
MT Market for Zari work, Jail Road, and the Top Khana for Papier-Mache Articles, Terracotta Pieces, and Wood-Carved Objects
Ujjain
Outside Mahakal Temple for lacquer ware, and bead work
Gwalior
Patankar Bazaar near Rajwara and Laskar for Handicrafts, Chowk at Bara for Saris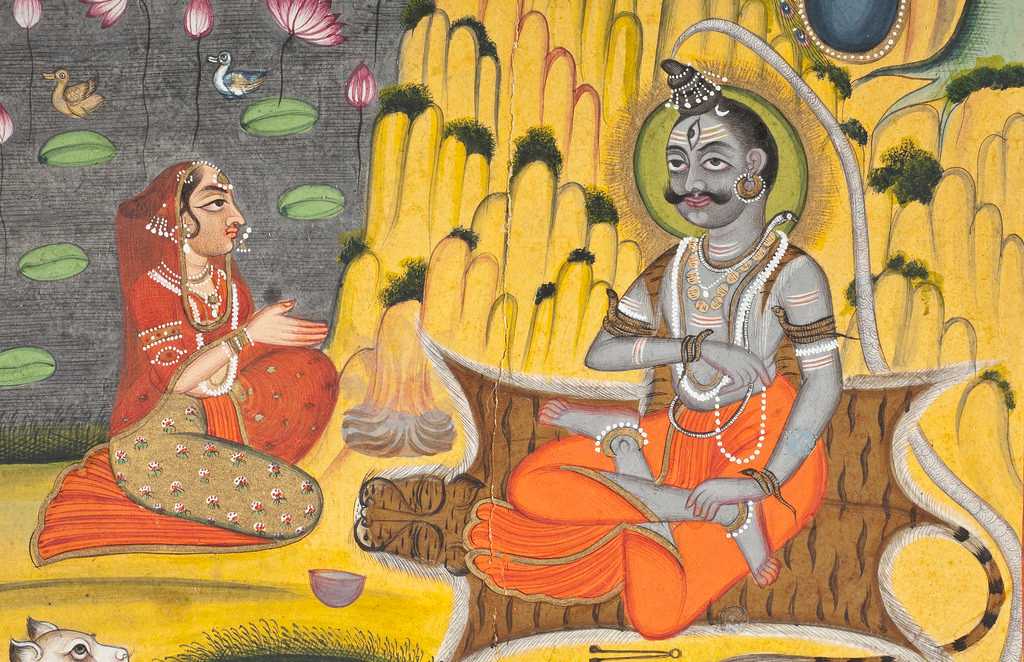 Food
Madhya Pradesh has a culturally defined cuisine which varies from region to region. The meals include both Veg and Non-Veg dishes depending on the locality. The traditional dishes like kusli, lavang lata, jalebi, pilaf with peas, Indori puri palak ki, baflas, kebabs, and biryani are ruling the heart and the stomach of our country.
The aroma of these dishes is itself magical. The food shifts with every shade of season of the year. It's like every particular district specialize in something, the overall flavors encountered in the surrounding states are homed in one! Bhopal will feed you with its spicy kebabs, biryani, korma, fish, meat, and keema while the places like Indore and Gwalior will serve some creamy dishes prepared from milk, Bafla is one from many cooked from wheat, ghee, and milk. The pure vegetarians could have a taste of Bhutte ki kee, a dessert prepared with milk and corn. The various tribes and cultures have their impression over these splendid cuisines; one could feel one step closer to understand the culture by having them.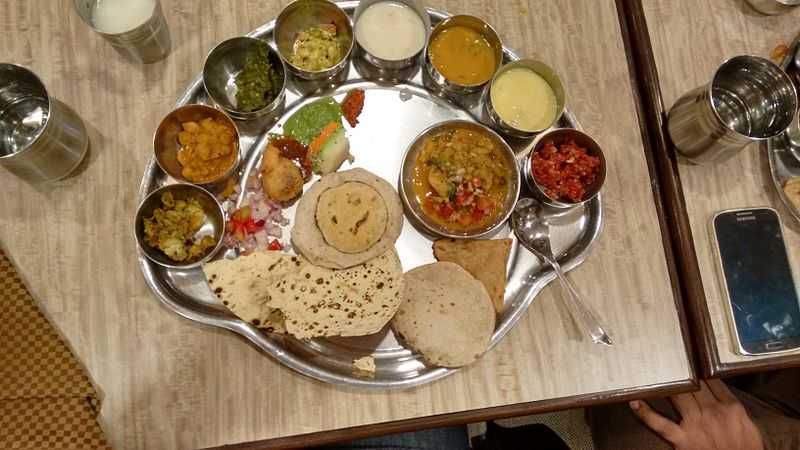 Dance
The vibrant colours, unique attires, and melodious music make all the folk dances in Madhya Pradesh exquisite. Gaur, Muria, Sugga, Saila, Karma, Kaksar, Chithirai Festival dance are notable and have their connotation. Each dance is followed by a complete set of male and female jewellery, steaming curiosity.
Gaur Dance imitates the moves of a vicious Bison, representing the hunting spirit of the tribal people. Sing Marias or the Tallaguda Marias. Males carry flutes and drums, with peacock feathers and were horns like a bison. Soon female dancers join with their colourful beaded necklaces and rhythmic moves. Saila is a dance with a stick. The dancers hop on one leg holding on to their adjacent dancer. This dance got deep roots among the people of Sarguja, Baitul and Chhindwara districts. Sugga dance is the dance of the parrots. Women widely accept the trait; they tap their feet and imitate the moves of a parrot. They also bend and jerk their heads like a bird. A wooden clapper called Thiski is used to create rhythm and dummy parrots are placed on wooden bases for the performance. Karma dance is performed on the festival of Karma, in August. This is one of the oldest dance forms of the Adivasis of Madhya Pradesh. Karma dance features numerous variants; some of them are Jhumar, Ghatwar, Ektaria, and Pendehar.
.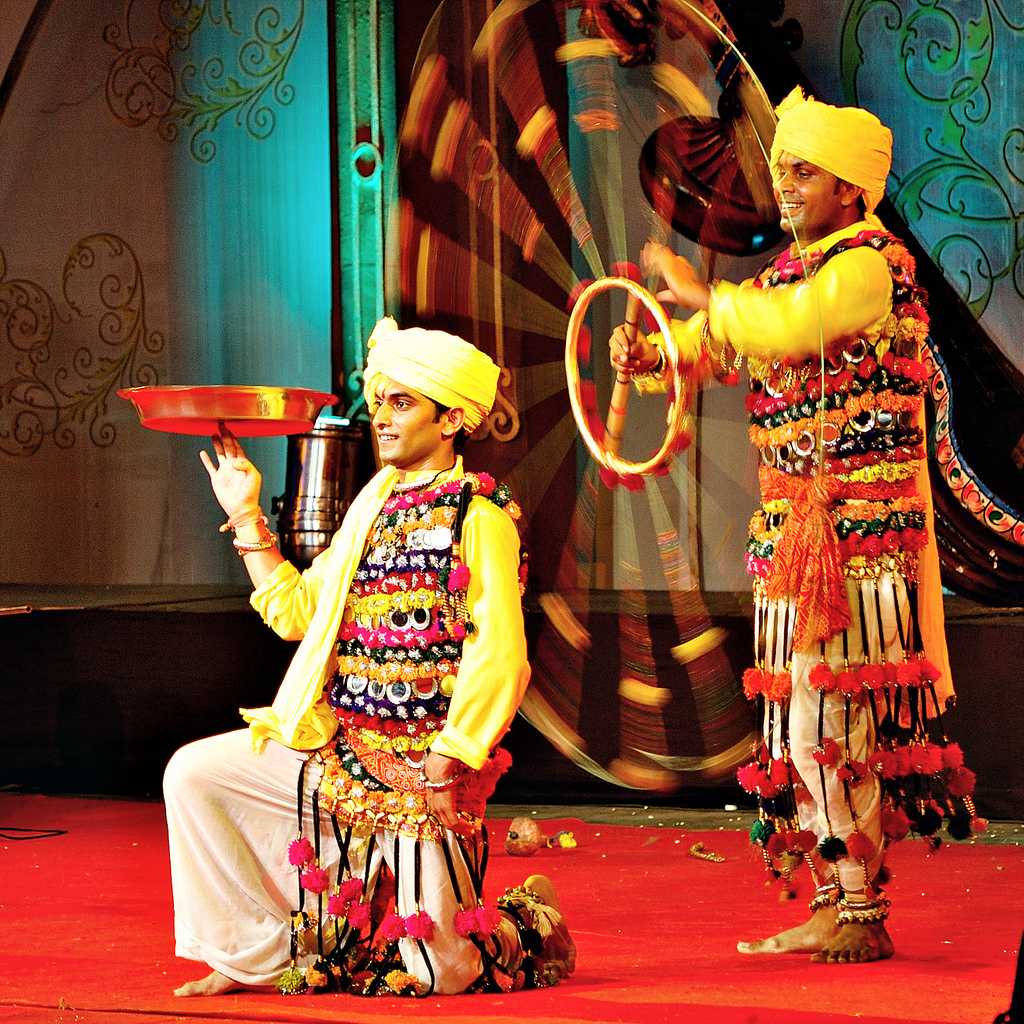 Architecture
Madhya Pradesh has encountered each religion and every reign that India ever homed. Whether it's the oldest Hindus, beard Muslims, meditating Buddhists, or elite Englishmen, the land has cultivated them all. The same is visible while exploring the monuments. Forts, temples, caves, tombs, stupas, reservoirs you will meet them all.
Khajuraho Temples are the reflection of real Nagara Architecture. The beautiful pyramid style temples have jaw-breaking details that every wall gives a picturesque moment. The pinnacle of the temple is known as Shikhra, acting as the place of the deities at the centre tower. It is followed by a series of intermediary and subsidiary towers with an entrance on its start. The site is reputed amongst UNESCO world heritage sites.
The structure of Sanchi stupas was constructed by King Ashoka to preserve the teachings of Lord Buddha. The hemispherical dome is a perfect round and tells the tales of the great Mauryan dynasty.
Jahaz Mahal, is an establishment preserving its literal meaning, ?Jahaz? means Ship and ?Mahal? means fort. The place is surrounded by a pond, giving a real look of a palace floating in the water! The site was built as a Harem to 15000 women for Sultan Ghiyas-ud-din Khilji in the 15th century. The Mahal is two story with halls, windows, passaged; arches erected dreamily. Taking a walk through the Jai Vilas Palace is chatting with history itself, the blend of British-Italian architecture is ornamentation itself. The place has a Darbar hall, well-furnished with splendid chandeliers, gold and gilt finishing and a huge carpet. Not to forget what is believed to be the first-ever marble architecture made- Hoshang Shah's Tomb, will be your perfect check-in status.
Jewellery
Artists in Madhya Pradesh design beautiful gold and silver jewellery studded with precious stones and pearls. These ornaments jewellery with the enamel work which makes them look jewellery.
Lac bangles and jewellery is the sunshine of Indore and Rewa Jewelry markets. Also, the heavy Rajasthani gold jewellery has a massive impact in Madhya Pradesh. The Goldsmiths forge chokers, bead, chains, earrings, and hair ornaments in the traditional designs, their forte being the Mangalsutra and Hansuli.
If we focus on traditional jewellery, the tribal folks of the Bastar district are very tender to it. The use of grass, beads, and cane is excessive. The ornaments are spectacular in terms of their colour, size, and variations. The widely held accessories of the women in Bastar are Khilli wala Kada (wrist), Daal and kavali (bangles), Taagali (necklace), Paan Wala haar (necklace), Jhumki (earrings), finger rings in spiral forms and toe rings like Bichua, Angootha, and kandora. The tribal women even wear necklaces sewed with one rupee coin.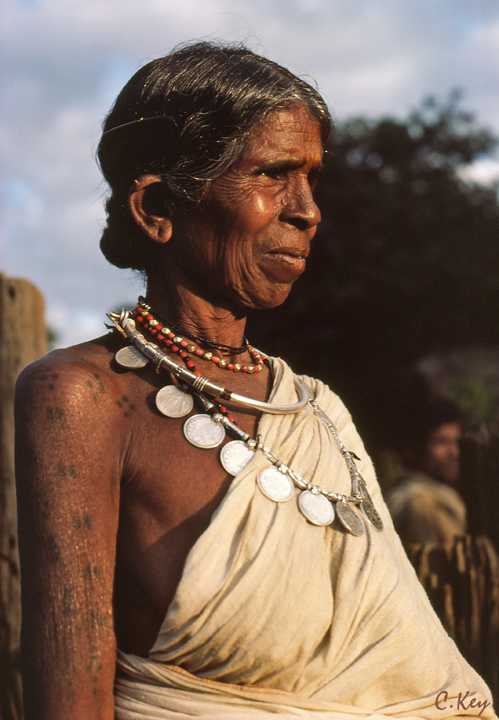 Music
The musical lineage of Madhya Pradesh is nurtured all over the state in the forms of classical, folk and tribal music. The tribal people of Bastar truly could sing their way through every problem. They fashioned music from leaves, fruit seeds, pots, pans and so on. The instruments used by them are extraordinary itself. Singha might just be the first instrument ever forged by man, Pungi or been is popular with Jogis and snake charmers in India, Marias are richly ornamented brass trumpets and other Percussion, Auto phonic instruments are broadly used.


Madhya Pradesh's arsenal is filled with folk songs. Every song has a story to tell, just sit back and close your eyes, every note tells a tale of sacrifice, love, and duty. The folklore of Dhola Maru is commonly sung around the regions of Malwa, Nimar, and Bundelkhand; it's about the Dhola Maru's story of love, separation, and reunion. The melodious music of Chang and Dhaf is readily played in the parts of Mandla, Malwa, Bundelkhand and Nimar, the music is magnetic. You know, what makes Madhya Pradesh's music such exceptional, its originality. The music, beats, lyrics and even the instruments have retained their rustic value and are unaltered since.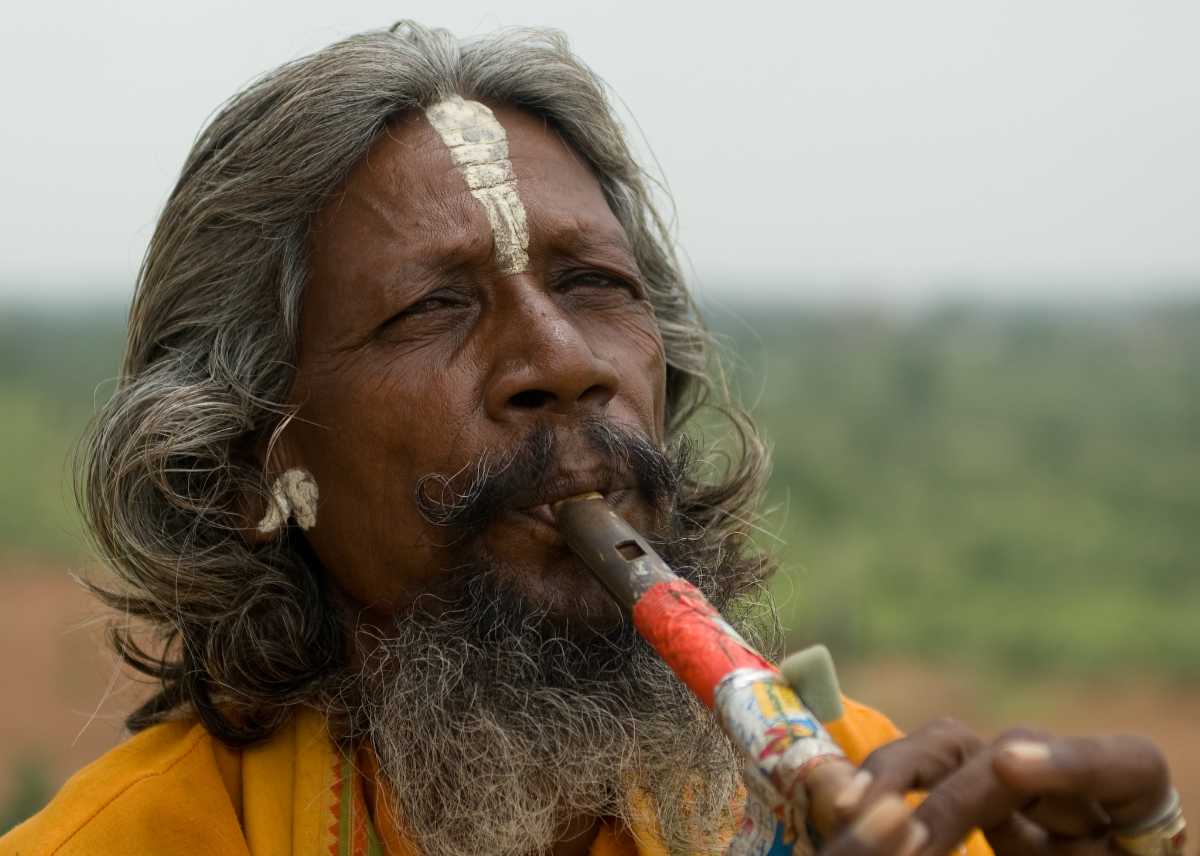 Tribes
People are always amazed by seeing something exotic or something far from what they call 'civilized.' But what really attracts us here is the ancestral legacy. Till now, the customs are remarkably preserved since, who know for how many years. Madhya Pradesh has secured their tribes pretty amazingly. A number of nomadic tribes roaming around Madhya Pradesh, Gonds, Kols, Bhills, Murias, Baigas, Korkus, Kamaras, Marias and Oraons are some of them. The tribe of Gond is practically untouched, their isolation is checked and their rituals, folklores, and legends are still sung. By the global fame of tribal richness, the world craves their religion and wants to share the tribal beliefs.


You will notice each tribe's unique music, dance, jewellery and even habitats. To take a bite, visit the tribal fares in Jabua and Bastar, you will find the native charisma life changing. To take a totem of remembrance you can buy crafts forged by the tribal hand itself. Buy these from any weekly market or haats.

Festivals
The heart of India, Madhya Pradesh emanates vibrance from its every nook and corner. The state emulates the festive fervour that runs through the veins of India. While the whole of India celebrates festivals like Diwali, Holi and Dussehra, there are some festivals exclusive to Madhya Pradesh. Apart from the usual Holika Dahan and main Holi, another festival, Rang Pancham is celebrated five days after that by the tribal community of the state. During Dussehra too, the celebrations ensue for a week long. Home to five major states, Madhya Pradesh has a whole cultural aura throughout the year. No matter where and when one travels Madhya Pradesh, there is always a festive scene and colours all around. A few of the prominent festivals are:
Lokrang Festival
Organized by the Madhya Pradesh Adivasi Lok Kala Academy, it is the festival of dance, where the dancers showcase various folk dances on folk music on the stage. Besides dance and music, there is a collection of fine handicrafts and fans made by the tribal community of Madhya Pradesh. The objective of this festival is to remove the geographical demarcation and make India a unified whole and keep the traditions alive.
Where:
Bhopal
When:
January
Duration:
4-5 days
Speciality:
Folk dances, music, handicrafts
Akhil Bhartiya Kalidas Samaroh
This is a literary festival when writers and poets from all over the world gather for seven days of poetry recitation, story reading and cultural performances. As the name suggests, the festival is celebrated in honor of the poet, Kalidas. Several plays of Kalidas are staged.
Where:
Ujjain
When:
January
Duration:
7 days
Speciality:
Poetry, story, drama
Khajuraho Festival
This is a week-long dance festival. Many performances take place in the open air, right opposite to the Chitragupta and Vishwanath temples. Kathak, Kuchipudi, Manipuri and Khathakali are some of the dance forms performed at that time. Another major attraction of the festival is the open air market.
Where:
Khajuraho
When:
January
Duration:
7 days
Speciality:
Dance, Market
Bhagoria Haat Festival
Rightly called the festival of love, this festival is for the couples who want to elope. The festival involves boys and girls applying red powder on those they want as their life partners and they can run away after, which cannot be denied by their parents. If the girl refuses, the boy has to go after and convince her.
Where:
West Nimar and Jhabua
When:
March
Speciality:
Festival of love
Kumbh Mela
Ujjain is one of those places where the infamous Kumbh Mela is held, four times in every 12 years. Commemorating the victory of good over evil, this mela involves people taking a dip in the holy River Shipra to wash off their sins and getting involved in praying, part-devotional singing, debating about mythology and mass feeding the people around.
Where:
Ujjain
When:
April to May, every 12 years.
Duration:
1 month
Malwa Utsav
A festival which is a storehouse of culture and dance, Malwa Utsav is another dance festival in which performers from all over the world come to Ujjain and Indore to celebrate art, music and dance. Festive art and craft items are on display. Various delectable savouries are available for you to enjoy.
Where:
Ujjain, Indore
When:
May
Duration:
Ujjain-2 days, Indore-5 days
Speciality
:Dance, Music, Art
Nagaji Fair
Nagaji Fair is celebrated mainly in the tribal area of Madhya Pradesh. In this fair, earlier there used to be a lot of monkey trading. Today, this culture has slightly changed and turned into animal trading. Other than trading, there are cultural performances.
Where:
Murena
When:
Nov-Dec
Duration:
1 month
Speciality:
Animal trading
Panchmarhi Utsav
The Panchmarhi Utsav, celebrated in the last week of December features the best works of art, music and dance. For 5 days, every evening, a cultural event takes place that bring on stage international artists too. There are many stalls serving scrumptious food. There are sculptures, crafts, carpets, bamboo, dresses on display.
Where:
Panchmarhi
When:
December
Duration:
5-6 days
Speciality:
Cultural events, exhibitions
Occupation
Agriculture and industries form the backbone for the economy of Madhya Pradesh. The other supporting occupations include tourism, banking, finance and mining. The major occupation of people in Madhya Pradesh is agriculture.
Agriculture:
With 49% of the land of the state being cultivable, it is known for its production of rice, wheat, javar, gram, soybean, sugarcane and cotton. The population involved in agriculture is around 70%. Industrialization has not affected agriculture much.
Mining:
Mining and mineral growth plays a major role in the overall development of the state. The bifurcation of Madhya Pradesh created a lot of scope for mining, because of the vast mineral deposits. Certain miking policies were made post the division of the state to ensure that mining is done to maintain the environmental balance. This enhanced the employment opportunities in the mining sector. The major minerals mined in Madhya Pradesh are diamonds, coal, bauxite, copper, manganese, limestone, iron ore, dolomite, rock phosphate etc.
Tourism:
Home to popular tourist attractions and monuments of historical significance, Madhya Pradesh has a booming tourism industry. The industry provides occupation to many. The Khajuraho temples in the North to Bhandavgarh and Kanha in the east and monuments like Sanchi Stupa are some places of tourist interest in the state. Except forts, temples and monuments, the natural beauty of the state is no less. There are various mountain ranges, meandering rivers and dense forests in the state, which builds tourism too.
Madhya Pradesh can be defined as the droplets of beauty for what actually is an ocean of surprises. There is no other state with such stunning and well-preserved culture. The fashion and food from this state ooze out the entire country. The music, dance, and art, when done from hearts steal the show, and the one displayed from the centre of a country takes the spotlight!