Known as the 'Heart of India' due to its location at the centre of India,
Madhya Pradesh
is well known for its incredible culture. Though the state has some cultural similarities to states like
Rajasthan
and
Maharashtra
, it still owns a unique culture of its own. It is the land of vibrant folk music and dance which is still intact since the Mughal period. Handicrafts of Madhya Pradesh are well sought after owing to their intricate designing. The state is home to followers of diverse religions like Hinduism, Islam, Christianity, Jainism, and Buddhism. A significant chunk of the population belongs to tribal communities which make up 20% of the total population of the state.
This diversity in communities has rendered Madhya Pradesh a unique culture which can be titled as traditional and ethnic. A prominent element of Madhya Pradesh's culture is its traditional clothing. In the modernized world, the people of Madhya Pradesh still preserve their traditional clothing heritage. An overview of the traditional dresses worn by men and women in Madhya Pradesh is given below.
Madhya Pradesh Traditional Dresses of Men
Dhoti
is the famous traditional dress for men in Madhya Pradesh. It is comfortable and best for summer months.
Safa
, a kind of turban is another common element of the traditional dress of men here. Safa is considered as a symbol of pride and honor for men. Mirzai and Bandi are a type of jackets in white or black color which form a part of the traditional dress of men in Madhya Pradesh, especially in regions of Malwa and Bundelkhand. The clothes are colorful and vibrant as people in Madhya Pradesh like to add colors to their appearance.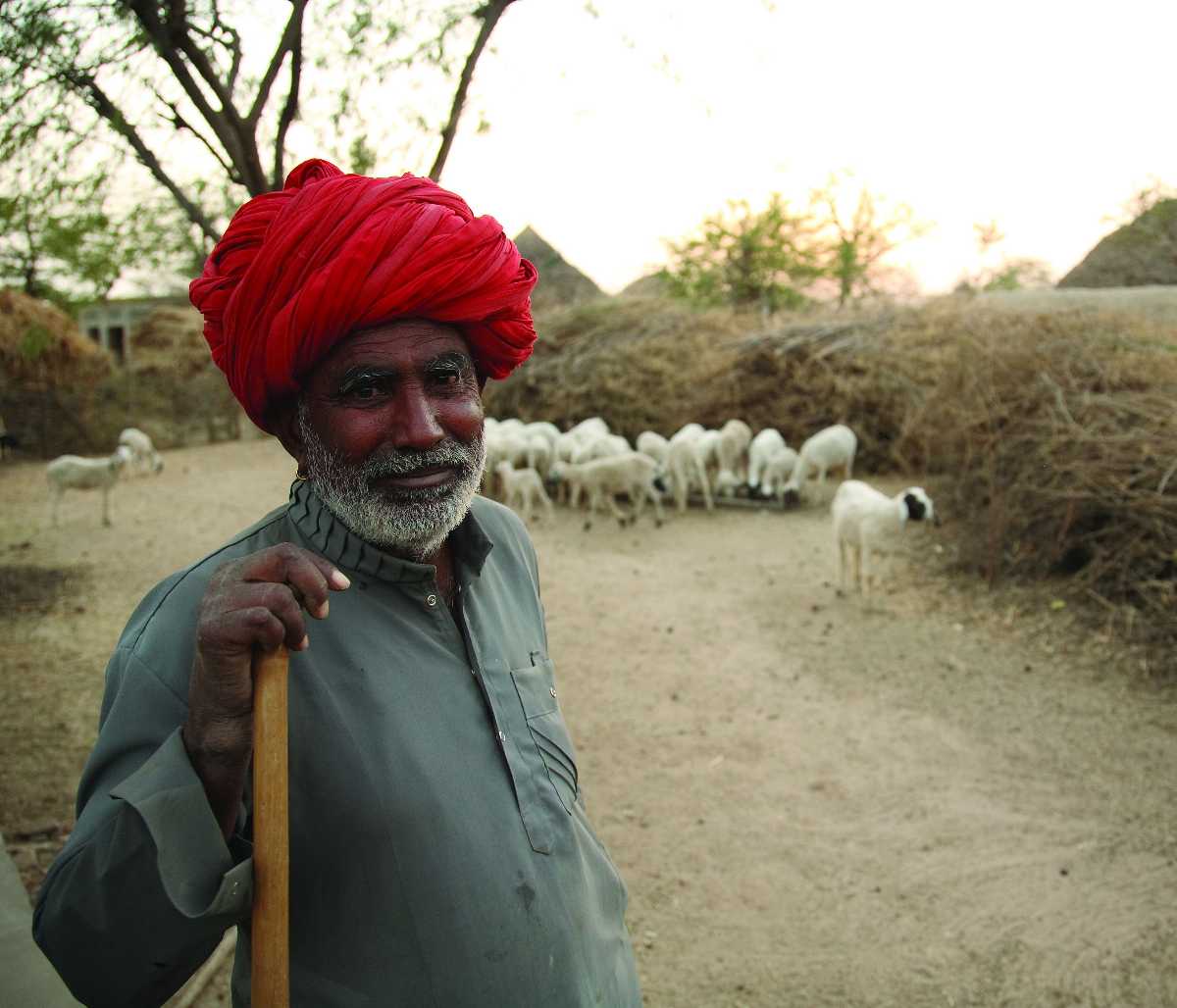 Madhya Pradesh Traditional Dresses of Women
Lehenga and Choli
are the most famous traditional dress among women in Madhya Pradesh.
Odhni
is a kind of scarf that covers the head and shoulders and is an essential element of traditional dress. Black and Red colors are the most popular colors in clothes. In the current scenario, saree has also become part of the dressing of women in Madhya Pradesh.
Bandhani Sarees
are becoming especially popular. The saree is dyed using various methods which create elaborate and colorful patterns. Wax is applied to the yarn of the saree to bring stiffness and richness to the cloth which is easy to weave. Madhya Pradesh is also well known for
Maheshwari and Chanderi Sarees
. Even foreigners like these silk sarees and Madhya Pradesh produces and exports these dresses on a large scale. The prints and designs are lovely and colors are vibrant.

Madhya Pradesh Traditional Ornaments and Tattoos
People of Madhya Pradesh love wearing Kathir and Silvers ornaments. These traditional ornaments are a major part of the tribal clothing. Bangles, necklaces, and bracelets are worn by women over their traditional dresses and are considered a mark of beauty and virtue. 'Pajeb' is another ornament that is very popular among women due to its pleasant sound and lovely design.
Another important element of traditional clothing in Madhya Pradesh is Tattoos. Tattoo designing is very popular among rural and tribal communities. The people living in Bajara, Bhil, Kumhar, Bhilala, and Kahar can be seen sporting tattoos on their hands and foreheads. Mostly the tattoos carry spiritual designs or names of loved ones.

Colors, ethnic prints and accessories form an important part of traditional dresses of men and women in Madhya Pradesh. While the influence of Western style is quite evident now with men and women adapting to the latest dressing style, they still like to wear traditional dresses on important occasions like weddings, festivals or get-togethers.