One aspect that the Guru Ghasidas National Park is renowned for is its diverse flora and fauna that spreads through the area.
Flora
The plant species growing the national park premise are old, new and a unique variety. The forests are primarily made up of distinct species of Teak, Sal and Bamboo Trees. You may also find variants like Gurjan, Palas, Tendu, Mahua and small plants and shrubs throughout the forested area.
Fauna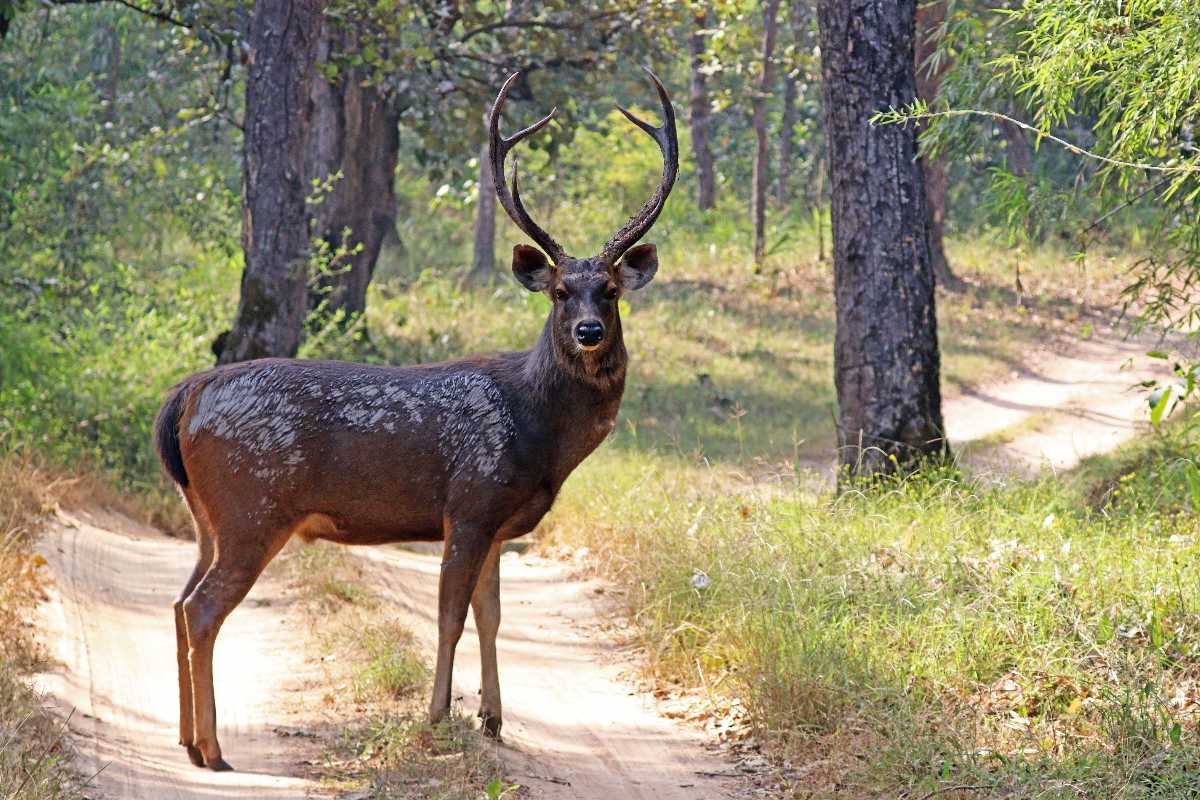 The fauna or the animal and insect population of Guru Ghasidas National Park is high and includes all wide array of species. All of these species are not only given homes where they can live in their natural habitat, but they are also cared for and provided with an adequate supply of water from the rivers and streams and food. The safaris that are taken through the national park will guide you through the forests and will be sure to show you these wild beasts in their natural routine. Some of these animals include- Tigers, Leopards, Jackals, Barking as well as Spotted Deer, Wild Boar, the Sloth Bear, and a population of snakes such as the Cobra and the Python.
Birds are also spotted in plenty, and the bird watching is a common habit done by visitors of the Guru Ghasidas National Park. Some of the many birds that frequent this area are Kingfishers, Bulbuls, various species of Vultures, the Wagtail and the Hooded Oriole.