When I planned my first visit to Chhattisgarh, I was being judged by anyone and everyone who came to know. 'Who goes to Chhattisgarh?', they would ask. No one was convinced when I said 'Someone who loves offbeat travel would enjoy the place'. Then came the concerns of safety and bumping to Naxalites. I had no answer to that at the moment, but in my heart, I knew there should be more to the forest state than what we hear about in from the media. Talking to a few friends who hailed from there strengthened my perspective. But after actually visiting Chhattisgarh, I came to know it's as safe as any other state of the nation. Naxals have clearly defined boundaries which they don't want people to tamper with. The areas they control are the most beautiful parts of the state, but as long as we respect the boundaries, there isn't anything unsafe about Chhattisgarh. Here, I present ten reasons why to visit this gem of a state.
1) The State of Forests
Chhattisgarh has 44% forest area, which is largest in the nation and the forests are so hauntingly beautiful that they leave you in awe. Wildlife is in abundance and chances of spotting animals are high because not many people visit these little known sanctuaries. Views like this one, right in the middle of the forest made me want to stop and stare at the beauty for hours.
2) The Barnawpara Forests
Staying right inside the Barnawpara Forests is made possible by Chhattisgarh Tourism as they have a resort there. Where else is that possible? The resort is a well-managed one with great rooms and amazing service. They even provide open jeeps for a safari. Not many places offer the luxury of getting up and going for a morning walk in a forest but this one does. The layers and layers of mountains covered with greens provide views to die for!
3) The Mahanadi
Mahanadi is an enchantress. She really is. It's the centre of all religious activity as well as the perfect place to observe a sunset. There's an engulfing peace around, which stayed with me, long back after I returned.
4) The Surang-Tila
The Surang-Tila is a not-to-be missed monument at Sirpur. It is a centuries old Shiv Temple which has been preserved pretty well. The building is fascinating and it attracts you towards itself. There is something about this place that makes you sit and wonder about the marvel of architecture that it is. The premises also has a 'tantrik temple' which suggests a different form of devotion to Lord Shiva, one which doesn't necessarily go with the norms. Isn't it fascinating to find both the positive and the negative together?
5) The Beauty of the Temples
This 7th Century Laxman Temple is one of the oldest and most beautiful brick temples in India. It has a World Heritage Site status, and rightly so. This one is very well maintained and has a thousand stories to tell through the carvings on it's walls. There is a museum in the premises which hosts a lot of excavated statues of the ages gone by. If history interests you even a little, this place is not to be missed.
6) A very old monastery
Sirpur also plays host to one of the oldest monasteries called Buddha Vihar. With some of the monk's chambers still intact, this one is a peep down history and culture like none other. So much so, that it gives a picture of an era we can only read about in books now.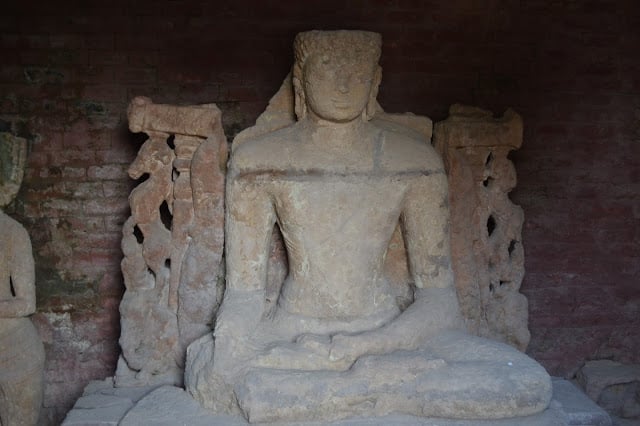 7) The Huge Rice Fields
Chhattisgarh is called the rice-bowl of India, and rightly so. Look at these lush green paddy fields and you'll know why. The soothing greens all around warmed my heart. Talking to the farmers made me fall in love with the simplicity they adorn. Life is slow and that's all it takes to make it worthwhile.
8) The Kanken Palace
And now, an extreme contrast is the Kanken Palace where the Royal Family resides. They have opened up a part of the royal chambers to us lesser mortals and we could see the beautiful remains of a dynasty that no longer exists. Kanken Palace offers sheer luxury in terms of stay and experience. I would have loved to spend some more time there. It really felt as if I were Sonam Kapoor of Khoobsurat, while I was here. Of Course, I could articulate my words better than her though.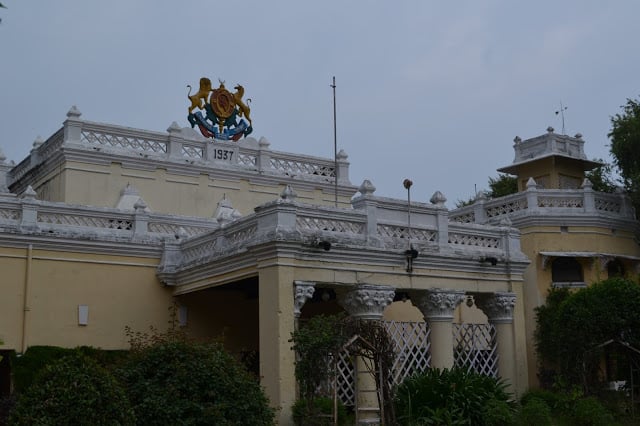 9) For the beauty and simplicity of life
Ever stayed in tents? Well, the ones at Chitrakote were luxurious to say the least. When luxury meets offbeat, it becomes one hell of a memory and I have amazing memories of the Chitrakote Resort by Chhattisgarh Tourism. The huge lawns, the misty air, the sound of Chitrakote falls, all of that just made this one of the best things about Chhattisgarh. Add to that, the calm of a place where not many tourists come to ruin it with all things touristy.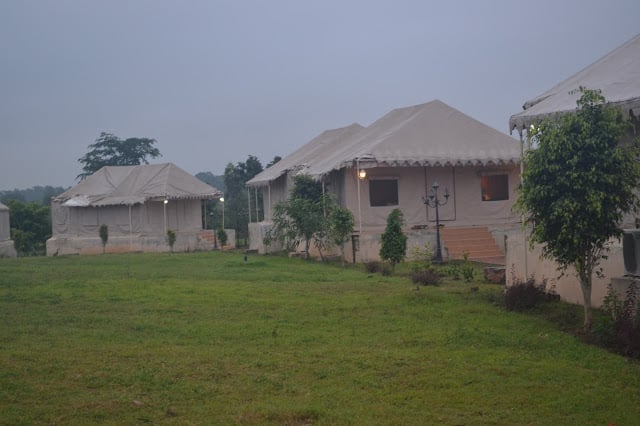 10) The Chitrakote Falls
I saved the best for the last. Here's the mighty Chitrakote falls which had a magic spell on me. I can't express in words the experience of sitting by myself at that cliff one morning, and hearing the water gush away.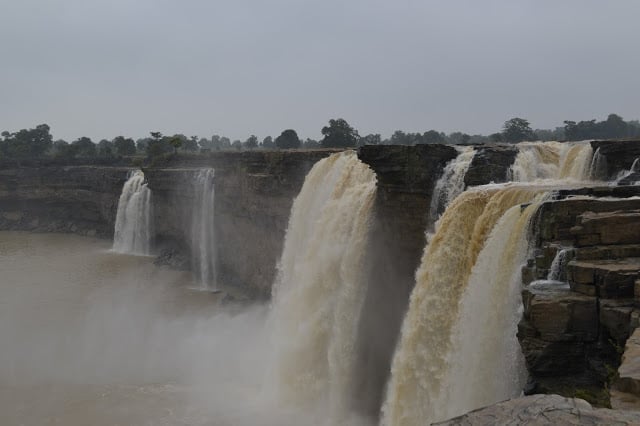 Chhattisgarh has much to offer and this was one outstanding journey. There are many more reasons apart from the ten above, that draw me to Chhattisgarh like the upcoming Bastar Dusshera which lasts for 90 days, the tribals who still aren't really aware of the parallel world we live in, the very famous red-ant-chutney, the Tirathgarh Falls, the village of Manipat which is home to Tibetan refugees since five decades and the Chota Nagpur Plateau which we read about in geography books.
You can check out more posts by Akanksha here.
The content and pictures may not be used without prior permission of the author.