The entire Burggarten experience is complete with the famous Mozart statue, the beautiful butterfly house, an iconic Palm house with a rich history, along with several other scenic locations to relax and enjoy a nice cup of coffee. The Burggarten's main highlights include its architectural elements, stunning gardens, lush greenery, monuments, and the lively atmosphere. Whether a first-time visitors, regular tourist, or even a localite, the Burggarten park is an ultimate favourite of all.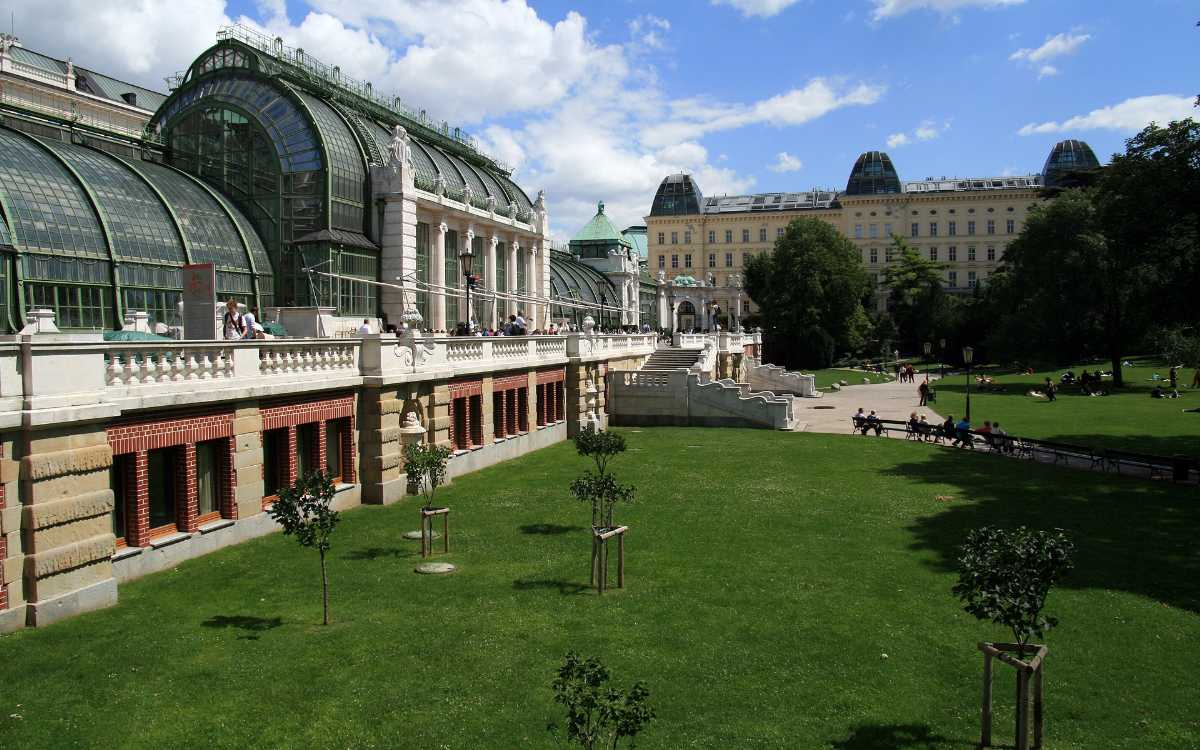 The Imperial butterfly house is a popular stop at the Burggarten park in Vienna. Complete with traditional European architecture, the butterfly house has remarkable works of art and full of butterflies. Though not a large area, the greenhouse sort establishment features tropical flora, trees, and even a little waterfall. Butterflies of all sizes and colours will surround the area making this a perfect venue for photoshoots as well. Visitors can explore this little gem at an additional cost of EUR 7.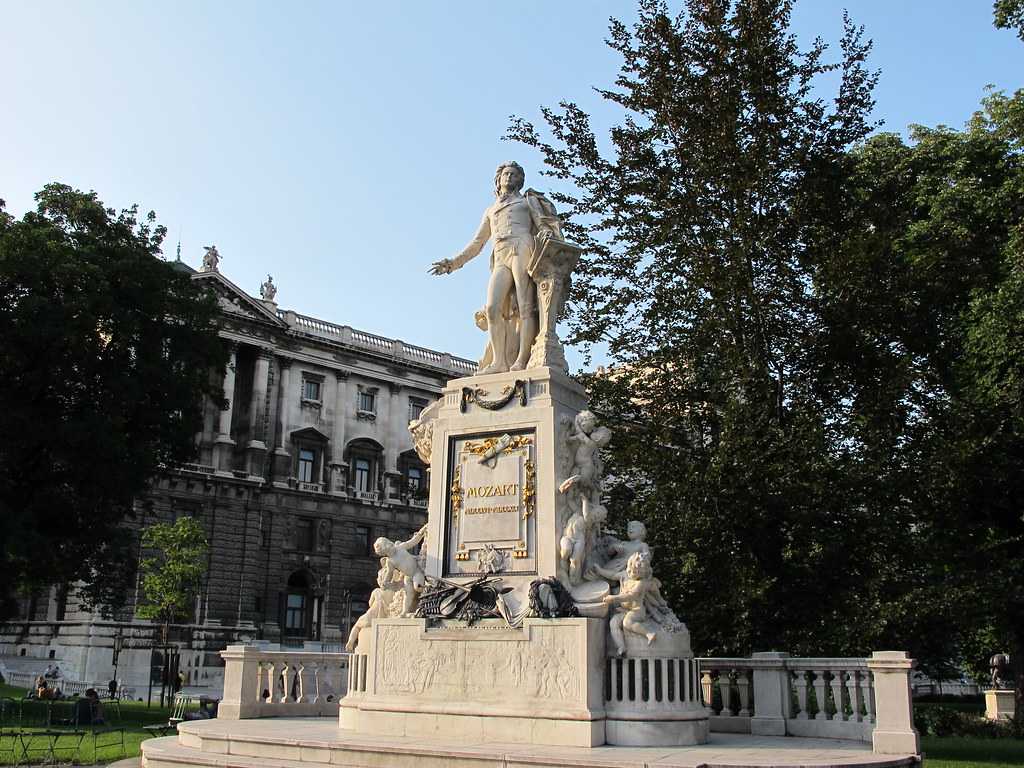 A live witness to decades of Viennese history, the Burggarten is widely popular as it boasts the Mozart statue. Being the greatest composer the world has seen and considering Vienna's love for all things art and music, it is only justified that a graceful statue of Mozart will be placed at one of its most important parks. Visitors can gauge at the remarkably crafted statue, along with scenes of Mozart's life.
The backdrop of the Mozart statue cannot be overlooked, with its pristine architecture and neo-Gothic influences. Just around the corner of the park is the Albertina palace storing moments of Vienna's history and excellent works of art. Visitors tend to pay a visit to this historic monument complementing the Burggarten tour.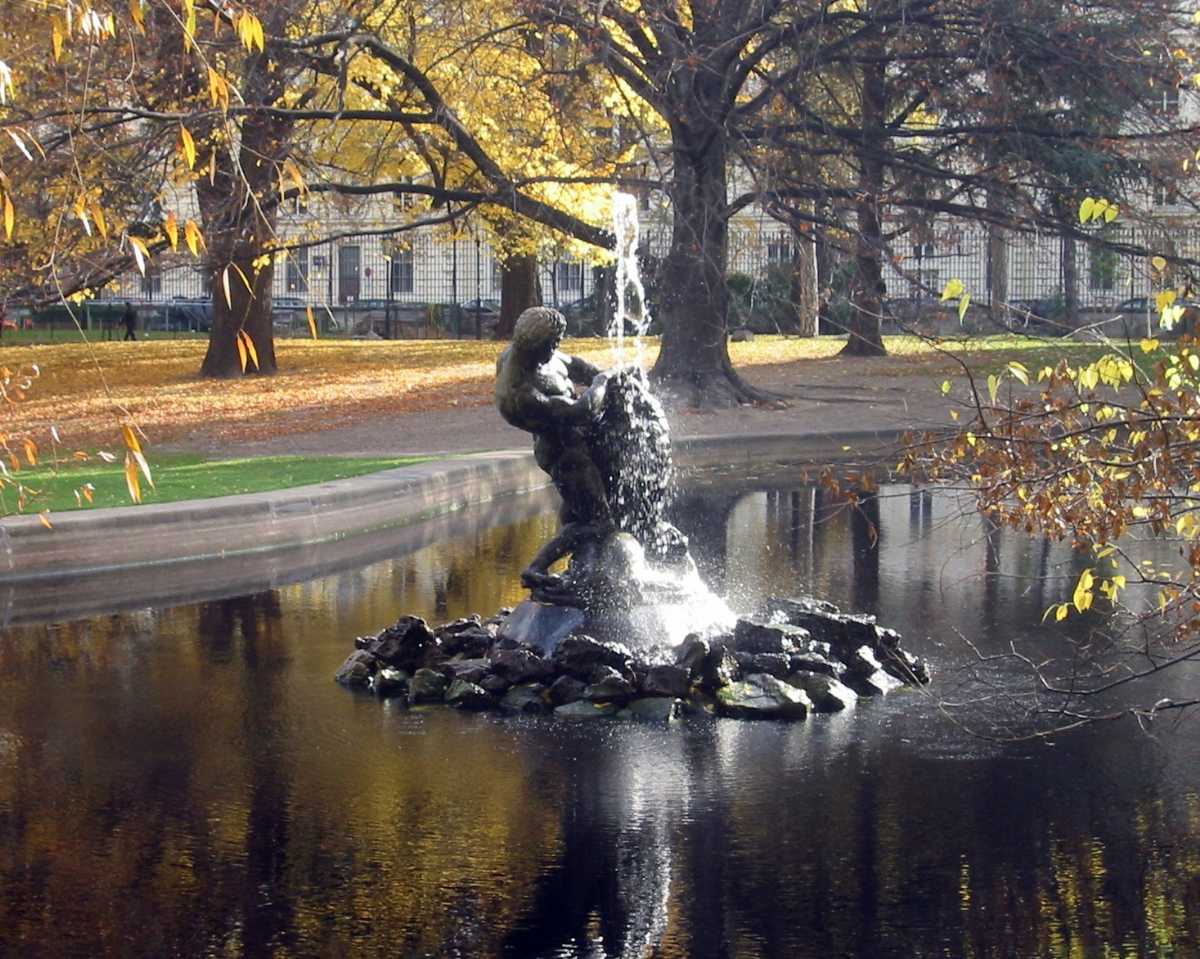 Walking around the Burggarten park, visitors will also notice beautiful waterways and fountains. Some of the most picture-worthy shots of the park are the Hercules and Nemean lion statue fountain placed in the middle of a pond, the Franz I statue, and another Franz Joseph Monument.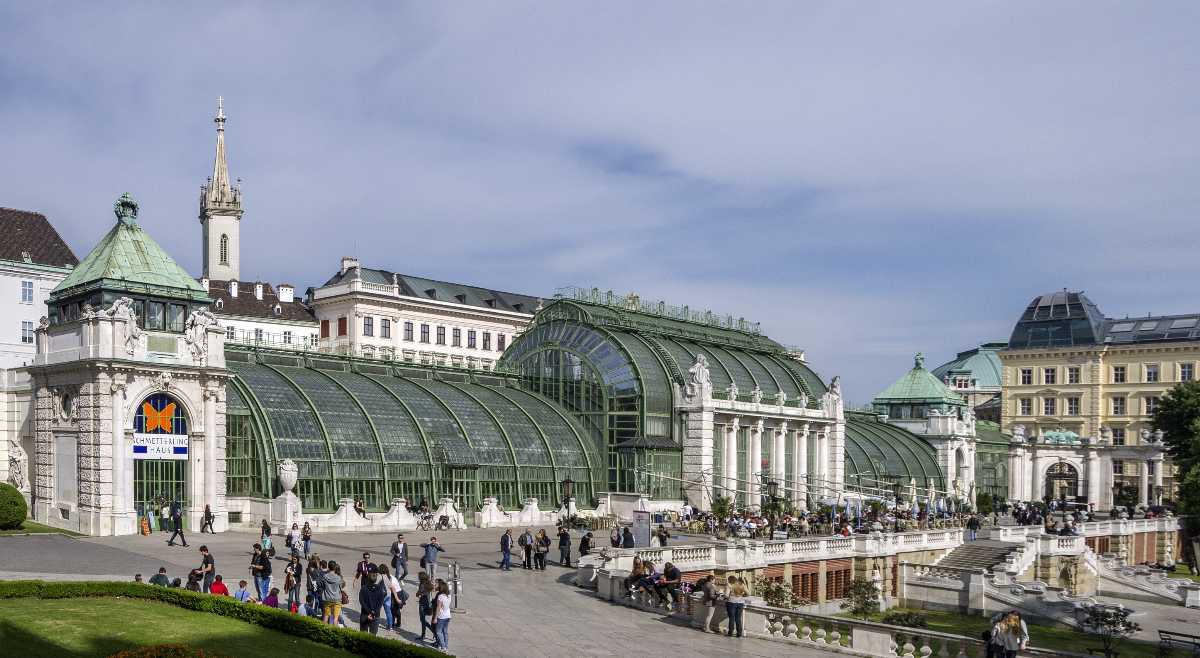 Burggarten is known for its signature Palm House where tourists are found relaxing on the terrace sipping coffee and overlooking the lively atmosphere of the park. The Cafe restaurant of Palm House or Palmenhaus is especially popular and is situated at the height of 15 meters. The terrace of the Palm House is a crowd favourite, providing a spectacular view of the pond and cityscape in the background.