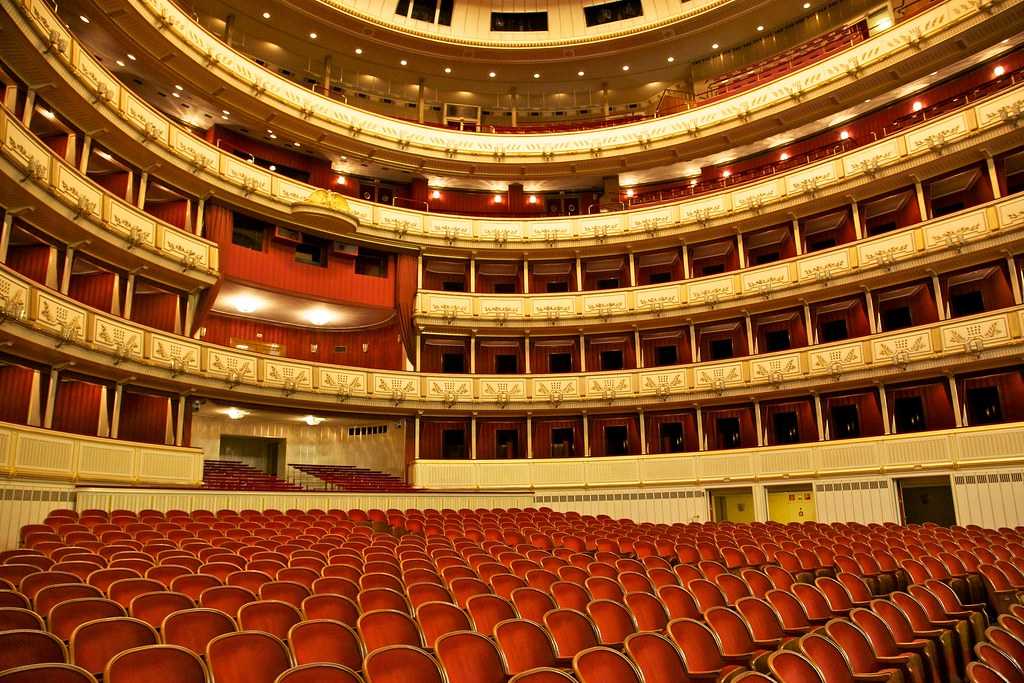 The Vienna State Opera originally named the Vienna Court Opera courtesy to its monarch lineage, was built at a time with heavy neo-renaissance influence. Visitors are often intrigued by the State Opera's architectural history as the construction took place in two phases. The monument was rebuilt after a tragic fire broke out. Its architects included Eduard Van Der Null, Erich Boltenstern, August Sicard von Sicardsburg, and Josef Hlavka.
As the first Opera built in the city, the entire construction has several awe-worthy features. While the original auditorium, staircases, and more were damaged, the reconstruction through modern technology helped preserve the replicas. Everything from the rider statues, Hahnel statues, marble staircase, tea room, foyer, and more reflects the revival renaissance influence.
Even after the unfortunate fire which destroyed most of the Opera's interiors, the front of the building remained intact and still in its original form. With curved arches, intricate column details, and blue statues donning the corners; the Opera House remains as it was when inaugurated as the first building on Ring Boulevard.
1. The Two Horsemen
One of the most sought after and unique features of the Opera House is the Two Horsemen statue. They were placed on the monument in 1876 and created by the artist Ernst Julius Hahnel. The statue depicts two horsemen riding winged horses of Erato. The idea is to symbolize that they were guided by Harmony and the Muse of Poetry.
2. Hanhel's Five Statues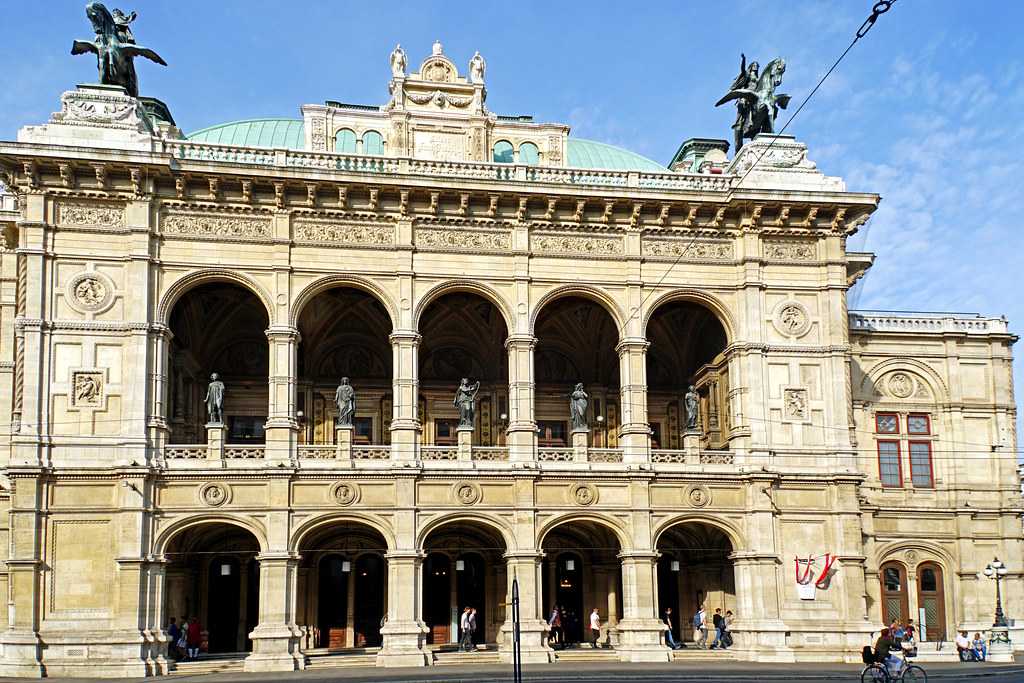 Hanhel's Five Statues are another prominent highlight of the Vienna State Opera which one cannot miss. The five statues are situated between the arches, and each of them represents a virtue; heroism, tragedy, fantasy, comedy, and love.
3. Tea Room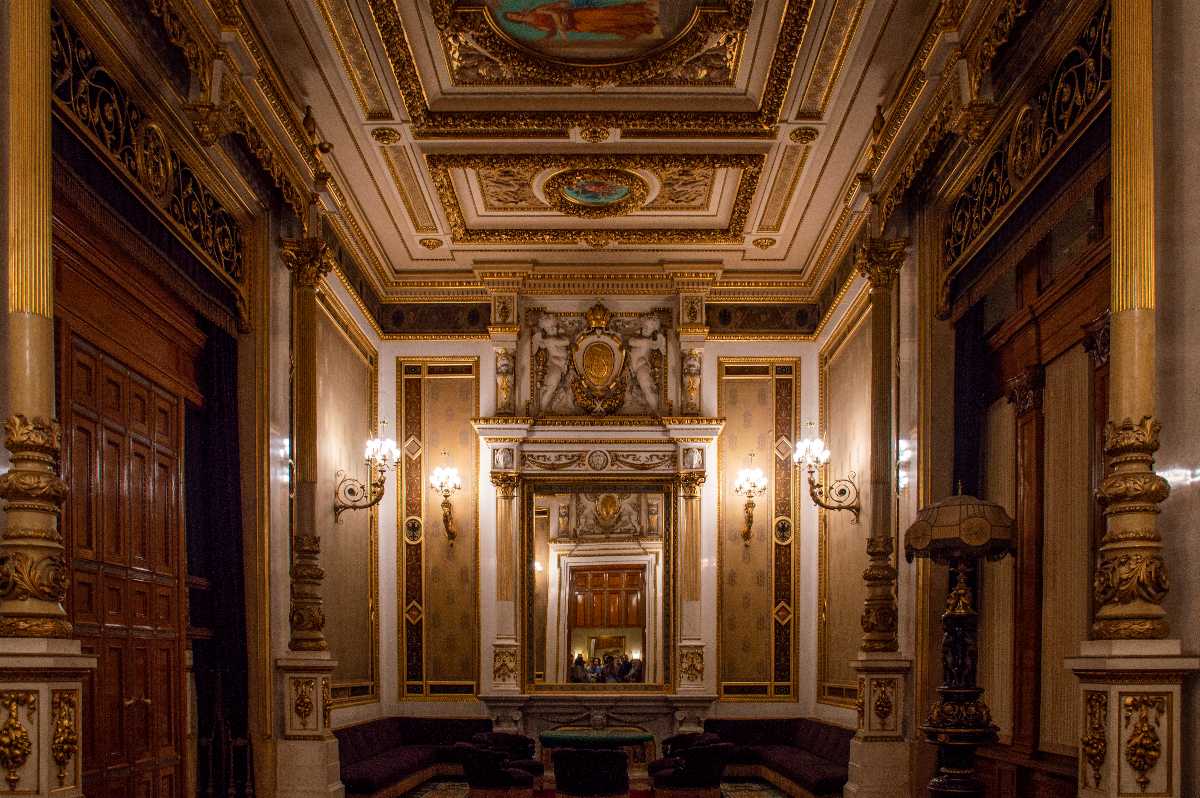 The Tea Room is a renowned element of the Opera House and is only shown during the guided tours offered. It is the room where the Emperor once used to have tea, and is maintained in its original form. The interiors have gold embroidery on all walls and panels, the coat of arms, allegorical paintings on the ceiling, and even the Emperor's monogram.
4. Marble Staircase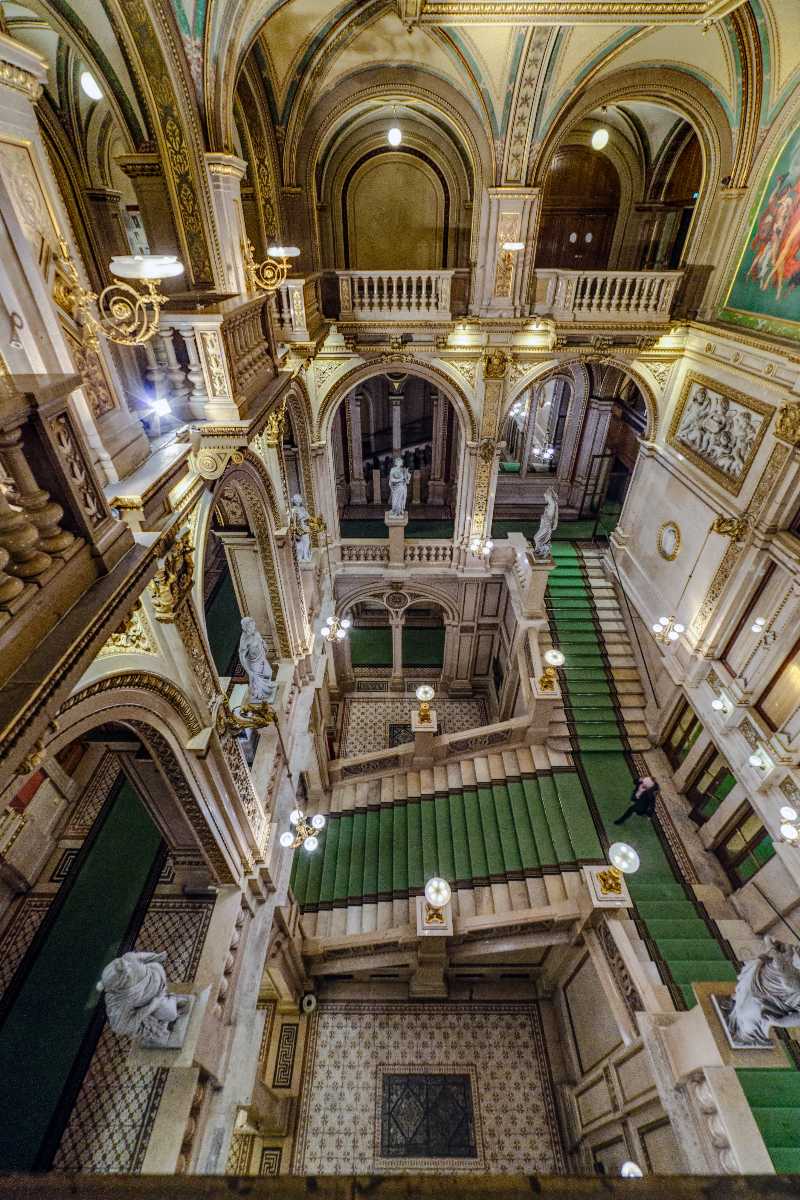 The grand staircase separates the Vienna State Opera from other valuable buildings. With its elegant design and construction, visitors often like to click pictures here. Dotted along the stairs are statues representing the themes of dance, music, and other arts.
5. Foyer
The Foyer is an essential highlight of the construction, especially for the history buffs. Depicting photographs and performances of 14 renowned composers, the gold plated interior is hard to miss. It also displays scenes, including Mozart, Beethoven, and more.
6. Frescoes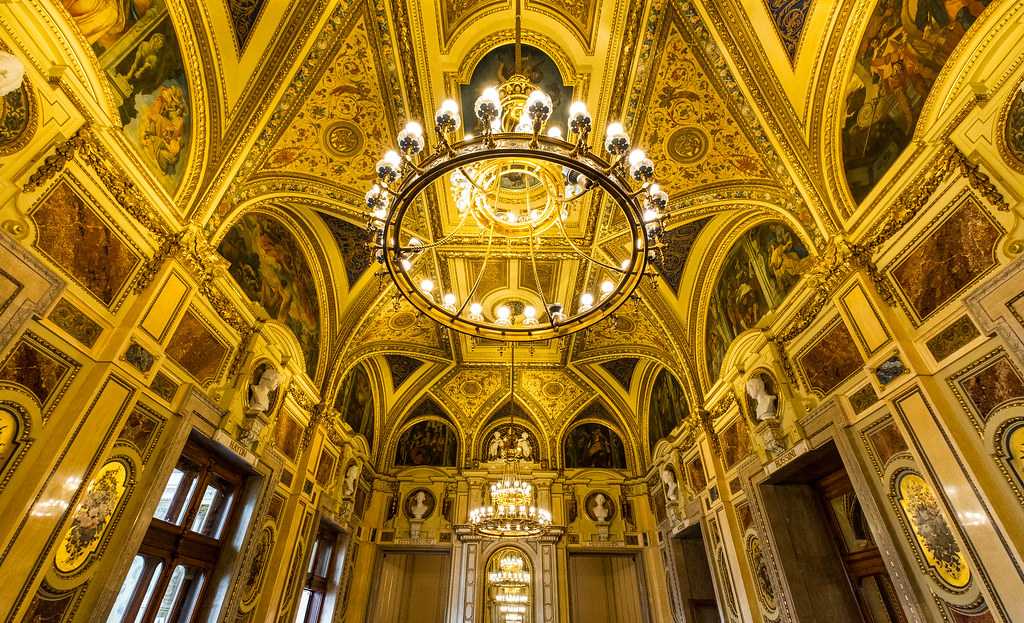 One of the important artistic elements of the Vienna State Opera are the intricate frescoes. The most popular scenery is of Papageno rescued from a suicide attempt. A ceiling full of mythical paintings and exceptional art designs are illustrated and shown to the visitors during the guided tour.