1. Haas & Haas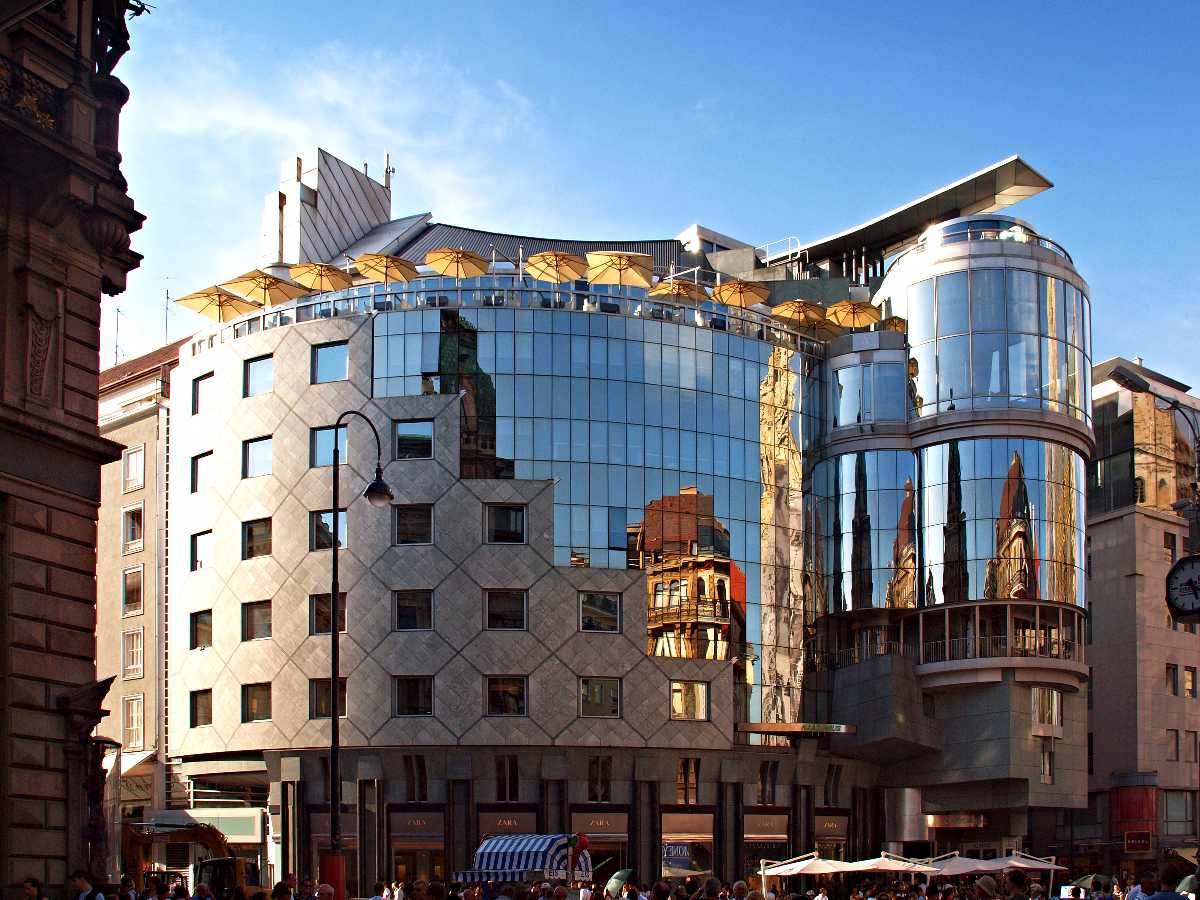 A stone's throw from the Cathedral, the Haas und Haas is a beautiful little café with a covered terrace seating area. Despite its prime location and an incredible view of Stephansplatz, the cafe is surprisingly peaceful. On the slightly more expensive side, this fine dining restaurant has excellent service.
2. Miznon
Serving primarily Israeli cuisine, the Miznon offers several vegetarian, vegan and gluten free options. Its central location makes the restaurant a busy place at nearly all hours of the day. A chef recommend is Miznon's popular cauliflower dish.
3. Chamaleon
A fine dining restaurant located on the block behind St. Stephen's Cathedral, Chamaleon does not disappoint. Specialising in Swiss, European and Central European cuisines, this vegetarian friendly restaurant is particularly known for its cheese fondue and its appelstrudel.
4. Do & Co Stephansplatz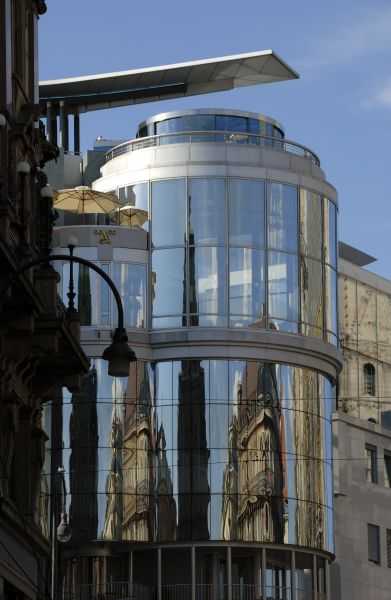 Located on the top floor of the Do & Co hotel, there is no place more beautiful to relish Austrian cuisine. With the backdrop of Vienna's St. Stephen's cathedral and the culinary presentation of their dishes, this restaurant is one of Vienna's finest. Among other flavours, Do & Co specialise in the savoury spices of Asia, the best of Sushi and Sashimi made from freshly caught fish.
5. Rinderwahn
A restaurant specialising in burgers, located 0.3 km from Vienna's centre, Rinderwahn has become a local favourite. Prepared with a Viennese twist, even American classics feels like a whole new delicacy. With amazing service Rinderwahn has a quiet setting and a simple outdoor terrace on the pedestrian street.
6. Settimo Cielo
The roof top restaurant not only offers an incredible view over the city of Vienna but excellent service and a great menu of well prepared dishes. The location is in the very heart of Vienna, just around the corner of the St. Stephens cathedral. You have a choice of dining in the open air terrace or inside the air conditioned restaurant.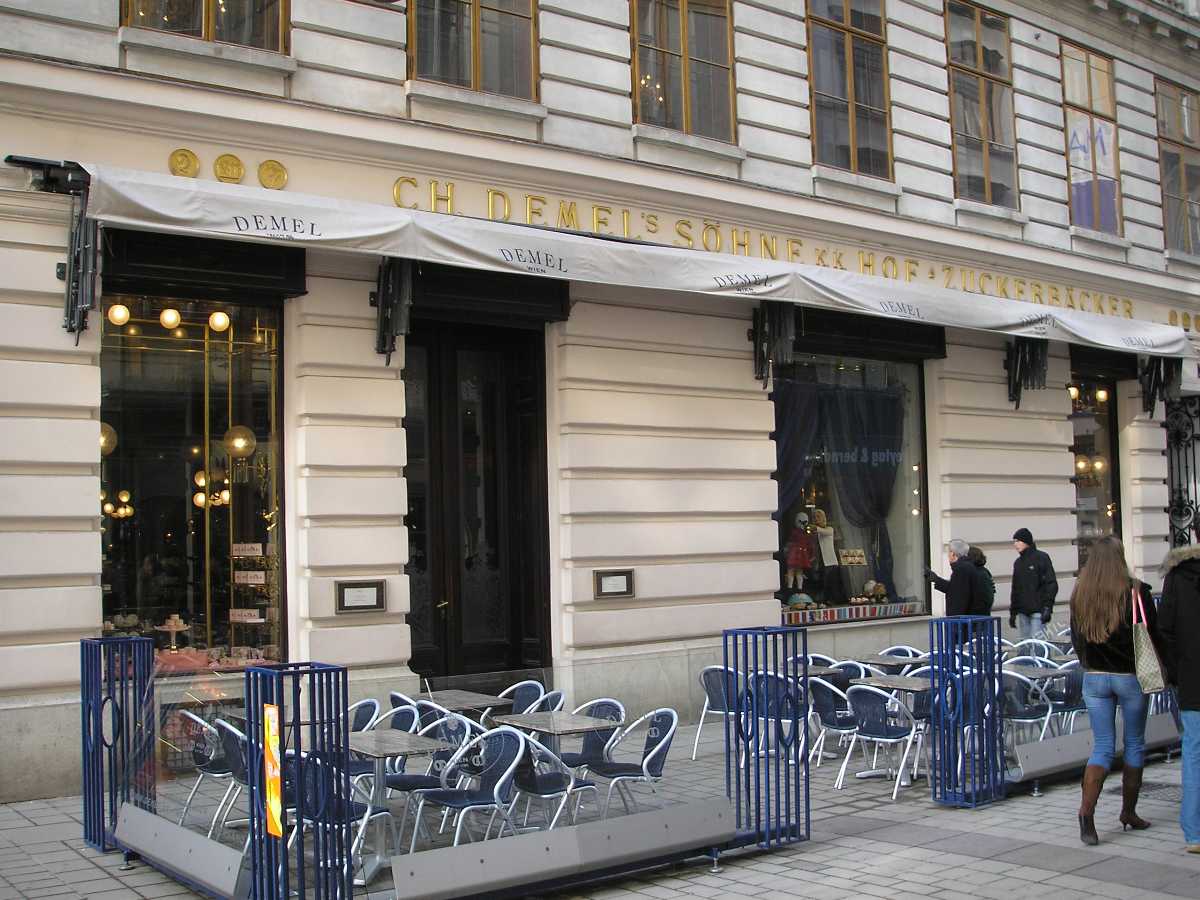 Demel, one of Vienna's most famous cafés, is located in this pedestrianized street of Kohlmarkt, off of Graben. This pastry shop and chocolaterie was established in 1786 and bears the title of a Purveyor to the Imperial and Royal Court. This busy café is known for its incredibly sumptuous looking array of cakes, pastries, and desserts and particularly the famous 'Sachertorte'.