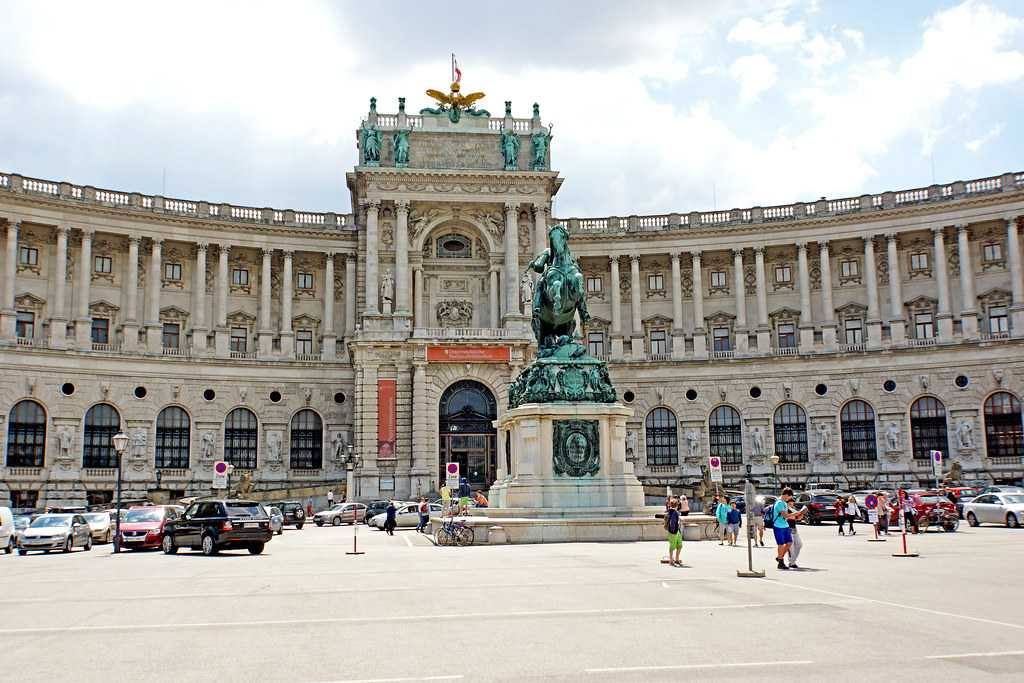 The Austrian National Library is no less than a national treasure, preserving records and texts dating back centuries. Visitors and bibliophiles in specific take this tour to their delight as the Library offers a range of museums to explore, original books to witness, and an architectural masterpiece to admire.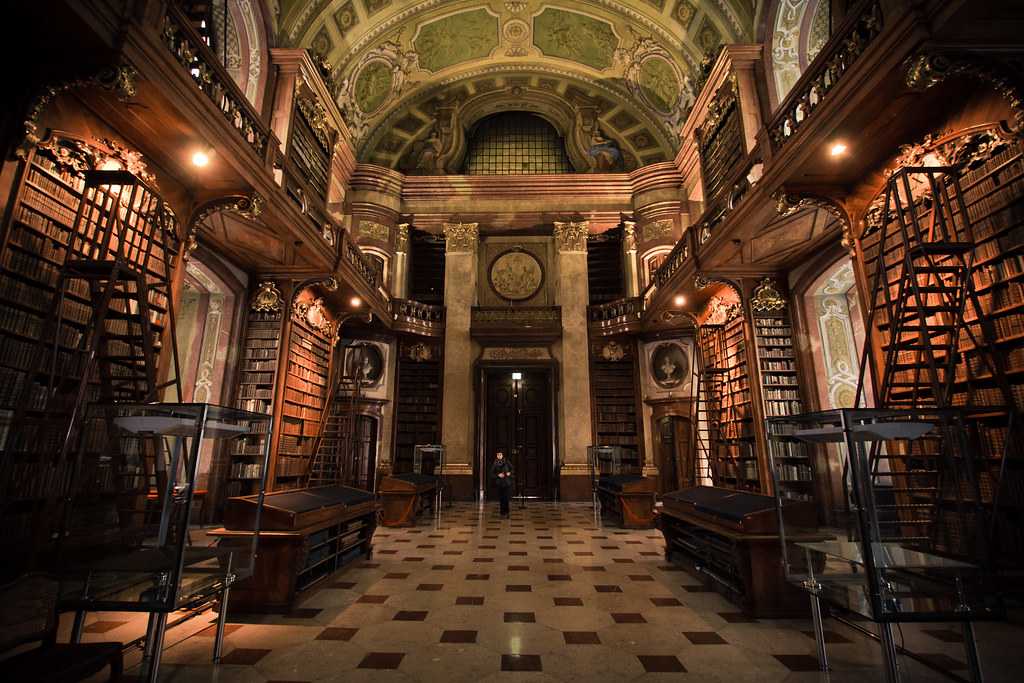 Apart from gazing at the elegant monument, visitors can browse through several collections kept in the Austrian National Library. The Library preserves manuscripts and some rare books which have survived over time. The 4th-century collection of antique manuscripts rests in the Library. There is also the Vienna Dioscurides which is a popular find.
The oldest book: 'Evangeliar of Johannes of Troppau', a medieval text is safely kept and boasts of the illustrations and handwritten script.
Perhaps the most popular highlight of the Austrian National Library is the majestic State Hall. Featuring a stunning scenery of frescoes on the ceiling, along with intricately carved marble columns, wooden galleries, books exceeding the count of 200,000 and much more; visitors are in for a delight especially with the fine sculptures placed inside the hall. The entry to the State Hall requires an entry fee of EUR 7.
One of the unique features of the Library includes the Globe Museum also houses a collection of maps. Dating back to the 16th century, the Museum has preserved historically significant maps along with 300 globes.
The Papyrus Museum is another distinguishing factor of the Austrian National Library, showcasing the private collections of earlier Emperors. It also preserves more than 180,000 objects along with scripts, tools, tablets, inscriptions, and more.
Visitors can also cruise through the Planned Languages Department, collection of music works, older paintings, and other treasured relics.
Tourists can keep an eye out for the annual exhibitions which take place showcasing the valuable objects preserved overtime. The Library hosts two to three annual exhibitions.