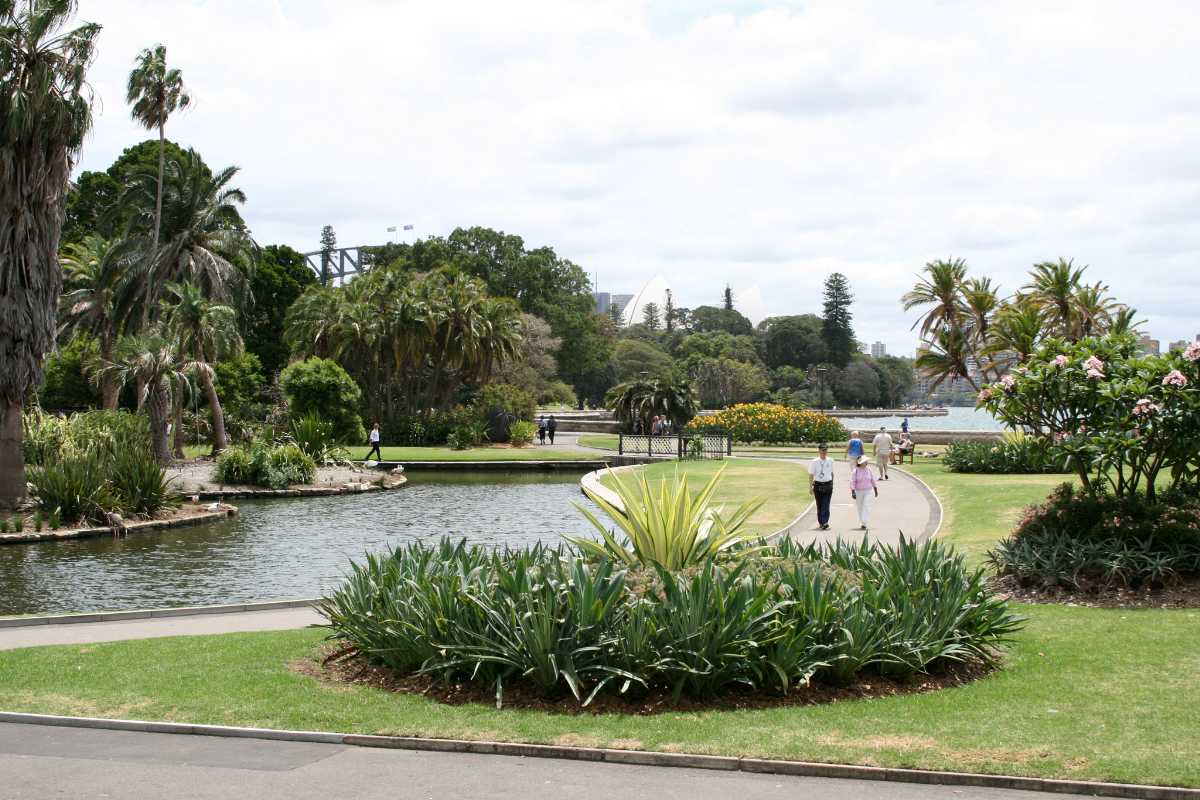 Whether you want to explore the greenery or just relax and enjoy the impressive views, there's a something for everyone to do at the Royal Botanic Gardens.
1. Visit the Themed Gardens:
With a size of 30 hectares, the Royal Botanic Gardens have about 10 uniquely themed gardens, following themes like Rainforest, Australian, Tropical.
2. Go on a free Guided Walk:
There are free daily guided walks held at the Royal Botanic Gardens, which are the perfect way to explore the place and understand Australia's foliage.
3. Learn more about Aboriginal Culture:
Whether you are going on a heritage walk or understanding how to craft traditional recipes from native berries, there's tons of ways to understand Aboriginal Culture at the Royal Botanic Gardens.
4. Visit the Calyx:
The Calyx is your one-stop shop for exhibitions and workshops within the Royal Botanic Gardens, while also serving as an occasional concert venue.
5. Hop-on hop-off train ride:
Ride the Choo Choo Express and visit the main attractions of the garden as you are taken through the expansive area on this delightful toy train