1. Meet the Local Village Communities - The Giay and the Dao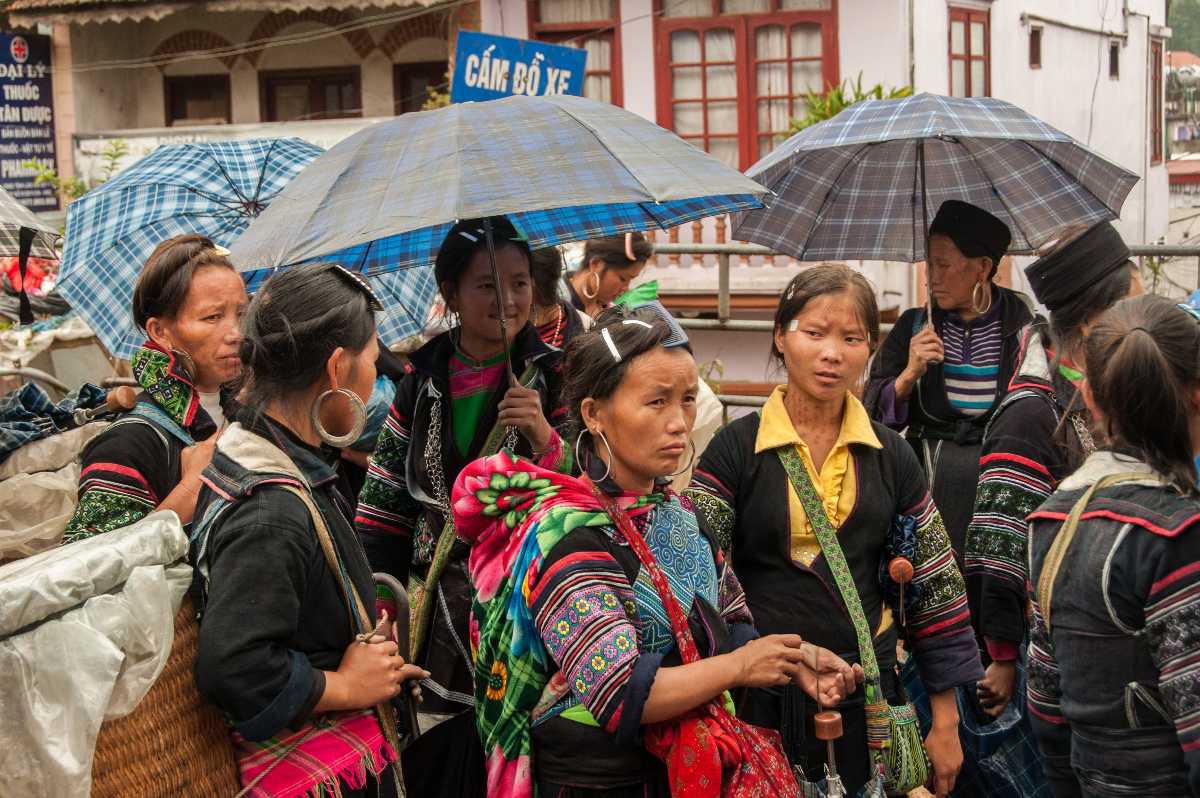 The two major minority communities of the village of Ta Van are the Giay and the Dao. Upon entering the town through the wooden bridge, you will first run into people who belong to the Giay community. Just a little further up, on the hillside, you will also be able to meet people from the Dao community.
Common Sighting
The thousand people who live here in over 150 households have been caring for this tiny village since ancient times. Although their primary profession is agriculture and silver carving, they often open visitor homestay services, especially during the peak season. They also often sell their handmade bracelets and other knick-knacks to the tourists who visit the area. Most people from both communities are amiable!
2. Enjoying the Regional Culture
The people are hard-working, and you would find them in their fields from dawn to dusk. Thus, the village is quiet all through the day, but at night, it can get crowded. Local communities gather to enjoy their evening musical show routine.
General Daily Routines
The community likes to celebrate and unwind after a day full of hard work by taking part in traditional fan dancing, bamboo dancing, etc. around a huge campfire.
The Wedding Season
October is the wedding season for the people of the Giay community. So, if you ever visit the village during this season, you would witness a host of awe-striking traditional weddings indulged in local customs including a lot of dancing and singing.
3. The Ta Van Homestay Experience
The homestay services in Ta Van are exceptional, and the people of the local community welcome you with open arms. The houses are made up entirely out of wood and are built along the slope of the rice paddy fields. Visitors love to stay in these little houses and enjoy such amazing views, something which is a rarity these days. By opting for a homestay, you get to be a part of the minority community indeed and witness their day to day activities very carefully.
4. Local Community Cuisine
One of the best parts of a trip to the Ta Van Village is the local cuisine that you will get to enjoy there. The homestay owners would prepare all your meals, and everything that goes into their food is freshly produced.
The Joys of Organic Diet
The food thus is entirely organic and natural, and corn wine is also served here along with the menu as a complimentary drink.
Must-try Dishes
Other than this, Vietnamese spring rolls, stewed chicken served with caramelised onions, local steamed veggies, etc. are also trendy here, and are a must-try; along with their special hot soup.