As opposed to climbing for around 4 hours for three days, the Fansipan Cable Car will take you at the top of the peak in a matter of just 15 minutes. Each cabin can accommodate up to 35 people, and the capacity of the entire system is 2000 passengers per hour! Even though the journey is not long enough, travellers still get the time to witness the breathtaking atmosphere and surroundings from such a vast height.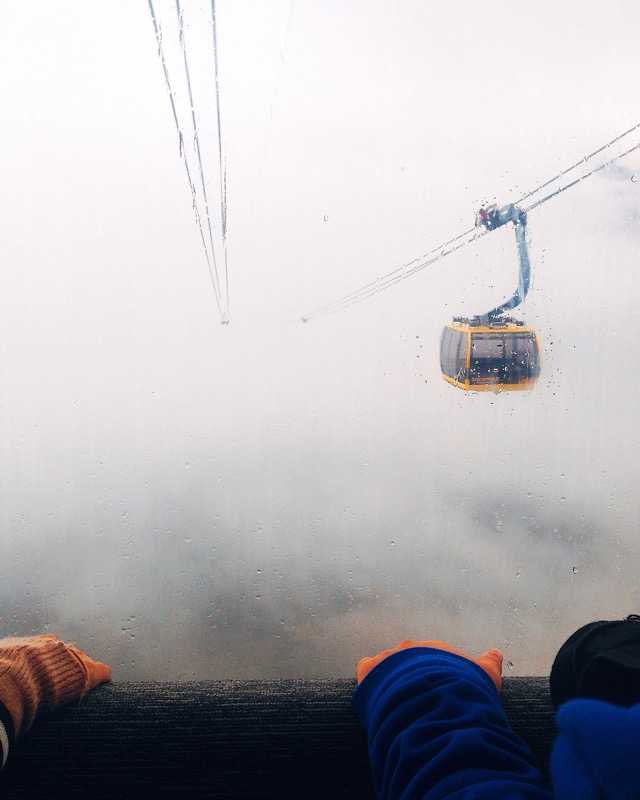 Adrenaline Kick-In
As you go higher and higher, you will notice more clouds around you, and the temperature will also fall gradually. Occasionally, the wind might even swing your cabinet a bit, which is sure to give you an adrenaline rush.
Reaching the Top
After having arrived at the station, visitors need to climb another 600 steps before they finally reach the top. This climb takes typically around 20-30 minutes, after which the travellers ultimately get to touch the top of the majestic peak.
Neighbouring Attractions
Other than the mountain peak, you can also pay a visit to the nearby attractions such as the Fansipan Legend with Bamboo Garden, Bao An Thien Tu and Bich Van Thien. There is also a restaurant and a shopping centre to explore nearby, and travellers usually spend around half a day here to explore the area to their heart's content.