Entrance:
The entrance of Janapada Loka grandly welcomes you with brass trumpets on pillars that guard the gate on either side and with 'Harige' and 'Nandidwajas', which are flags of Nandi, the bull. Images of the great Lord Shiva and Lord Vishnu are embossed into the gates, which leads straight to the Lok Mata Mandir, the information centre of the museum. There is also a flock of pet swans that stroll in their milk-white glory and delight you with their presence!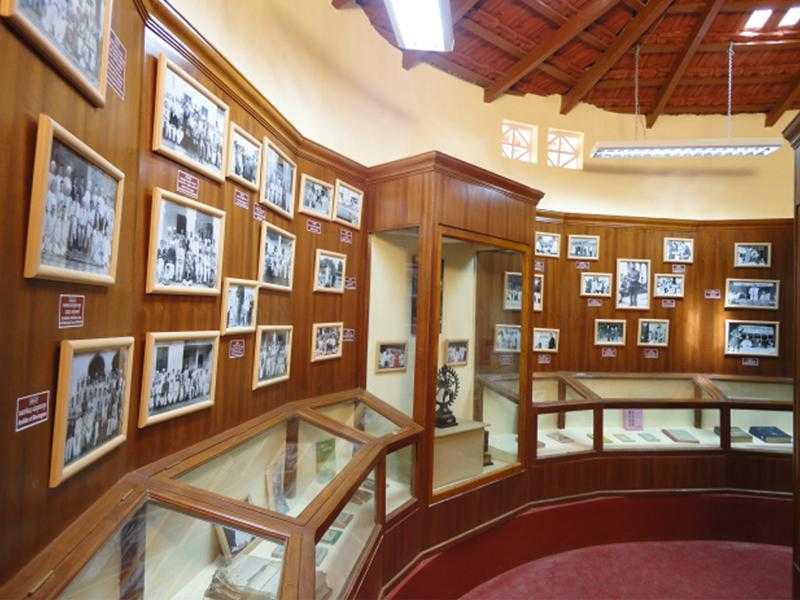 Loka Mahal:
This wing is a two-storied building and displays many large dolls of the artists that perform folk dances of Moodalapaya Yakshagana and Garudi. In fact, Garudi dolls hold significant importance in the tribal culture as they are carried along in ceremonial dance processions and accompanied with drums. Chau masks, a speciality of eastern India, are also displayed.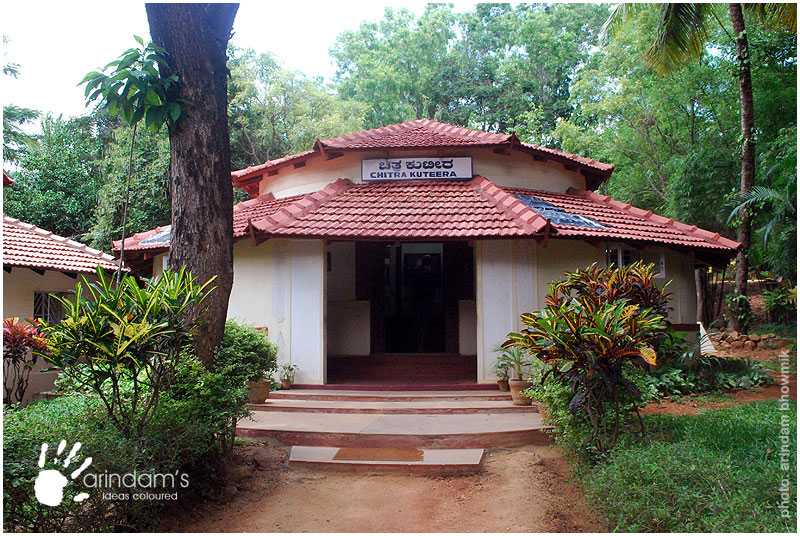 Chitra Kuteera:
This place mainly commemorates the founder. Photographs and articles about his work, interactions with the village, etc. are on display. The achievements of other local artists are also celebrated.
Doddamane:
Doddamane means a big house, and this wing is mainly a replica of the giant traditional village house. The house is used as a community centre for the village for holding workshops and seminars.
Shilamala:
Shilamala or Shilpamala, means stone memorials. This wing accommodates ancient stone sculptures that are said to belong to 800 A.D! There is a temple here that is dedicated to Lord Ganesha, around which are sculptures veera-kallu, masti-kallu and images of gods, arranged systematically. These figurines have been found and transported from all over the state.
Ayagaramala:
This the wing where different types of tools that were used in the day to day lives of the villagers are displayed, like relating to sugarcane crushing, pottery, wooden chariots, cottage industries, etc. A small puppet theatre that can accommodate about 50 people is a part of this wing, and there is a vast open-air theatre in the shape of a Greek amphitheatre, which can comfortably fit over 1000 people!