1. Surfing and Snorkelling:
The southern part of the beach provides opportunities for surfing as well as snorkeling with many eager visitors being attracted to the activities. There are numerous operators providing 10 hours of snorkeling that includes gears and lunch along with guidance. The accepted rate for the activity hovers between IDR 12,000 to IDR 17,000 for each group.
2. Swimming:
The locals as well as the visitors to the Senggigi Beach enjoy swimming in the warm waters here. There is no fee for this activity unless one hires a guide for taking swimming lessons.
3. Relaxation:
This beach offers a serene location that is not overcrowded. It serves as one of the best areas in Lombok for relaxation with the foreign tourists loving to spend the entire day lying on the sandy beach and enjoying the scenery all around.
4. Walking:
This is one of the most popular promenades for morning walks with numerous visitors from the nearby resorts choosing to walk on the beach early in the morning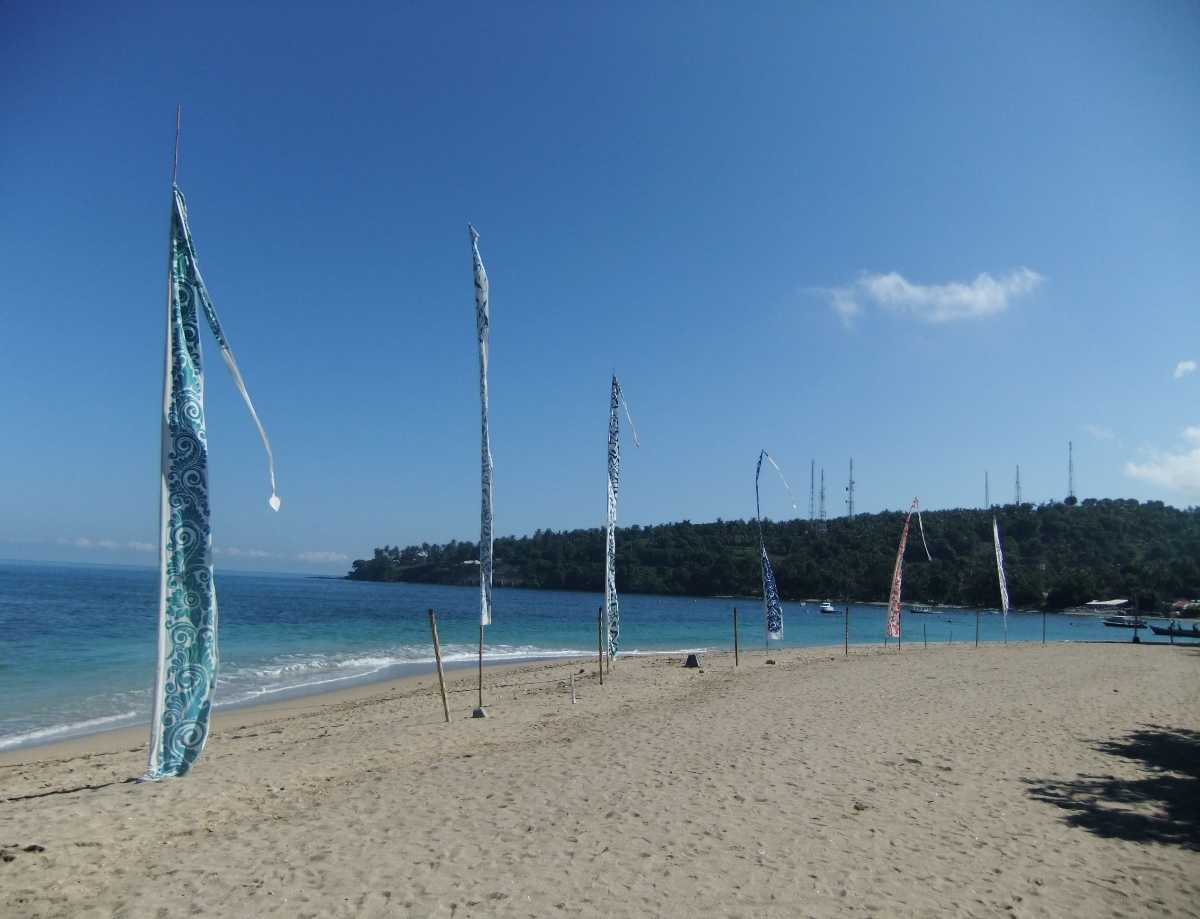 5. Shopping:
It is a customary practice to stop by the Art Market located about 50 meters behind Senggigi Beach. It is an open-air shopping area that finds the visitors buying locally made souvenirs, beach clothing, traditional fashion ware and Indonesian handicrafts.
6. Eating:
Many of the top restaurants of Senggigi set up shop on the beach during the evening, cooking and serving sea food to the visitors who are all agog to try the cuisine of the area. Many of the tourists are found enjoying the beautiful sunset while reclining on the beach, a cool drink in hand.