The best area for surfing in Selong Belanak is the central side to the north side of the beach, away from the fishing villages and boats. The crescent shape of the beach creates a little inward bay with medium height waves and clean water. Moreover, this area has a distinctive landscape of 'wrinkled' hills that differ from the usual palm tree landscape of Lombok.
There are lots of highly-rated surf schools along the beach to choose from. Some of the most popular ones are Papa Surf, Ola Ola Lombok Surf School, and Mul's Surf School. Prices begin at around IDR 300,000 for two hours (including the cost of renting equipment) and can go up to IDR 900,000 for five hours. These prices vary between surf schools. For surfers looking to only rent equipment, you can rent a board for approximately IDR 90,000 for three hours. Most surf schools have daily rental packages of around IDR 500,000 to rent a board for three days.
You'll also find plenty of locals lined up on the beach offering to teach individual lessons. As you can't be sure about their training or expertise, it's best to go to a surf school directly. If they offer to take you snorkelling, that should be a red flag as Selong beach's soft sand actually makes the water quite turbid to see clearly.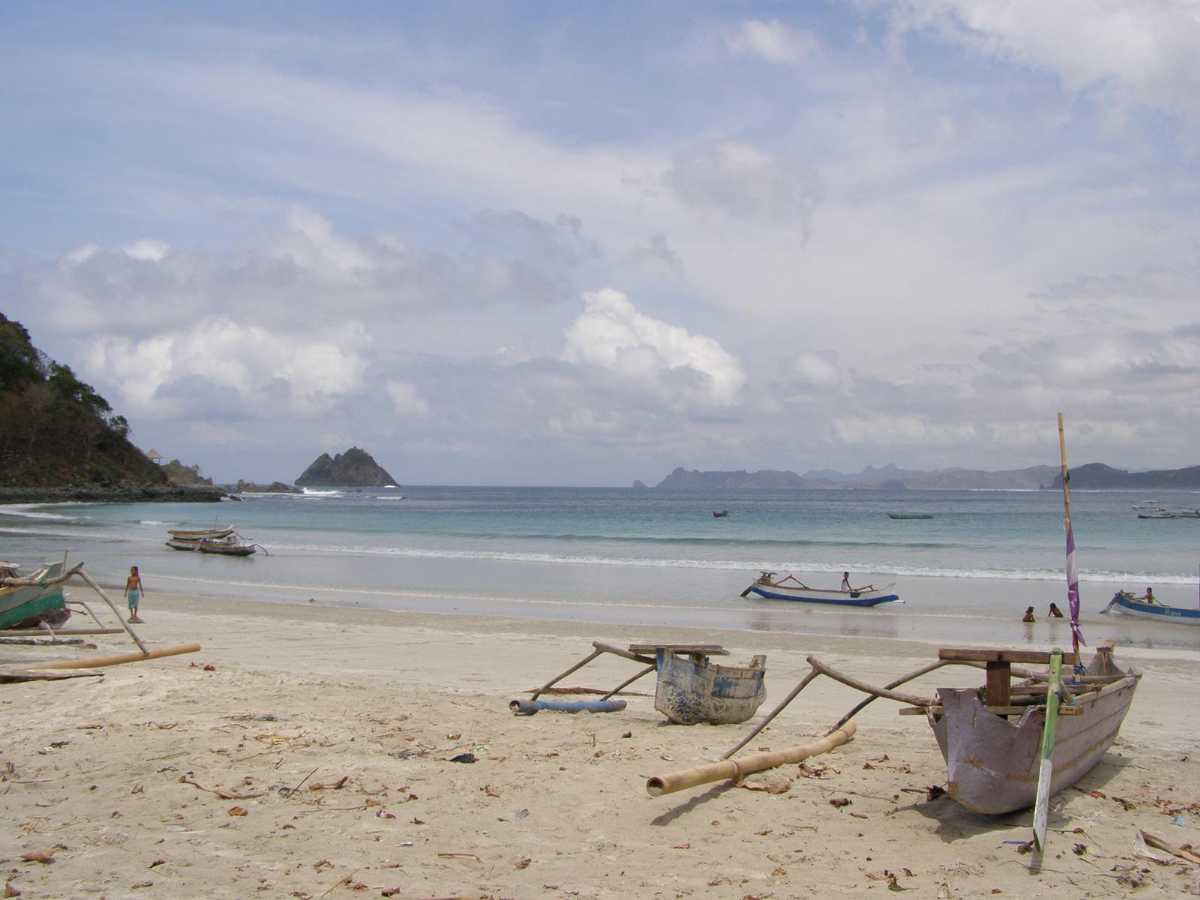 Insider Tips:
1. The surfing schools rent all the equipment like wetsuits and surfboards and help you stand up on the board in no time.
2. Look for surf shops furthest from the beach entry as these parts will have fewer people on the water for you to practice.
3. Due to the large number of surf school options, feel free to negotiate a reasonable price for you.