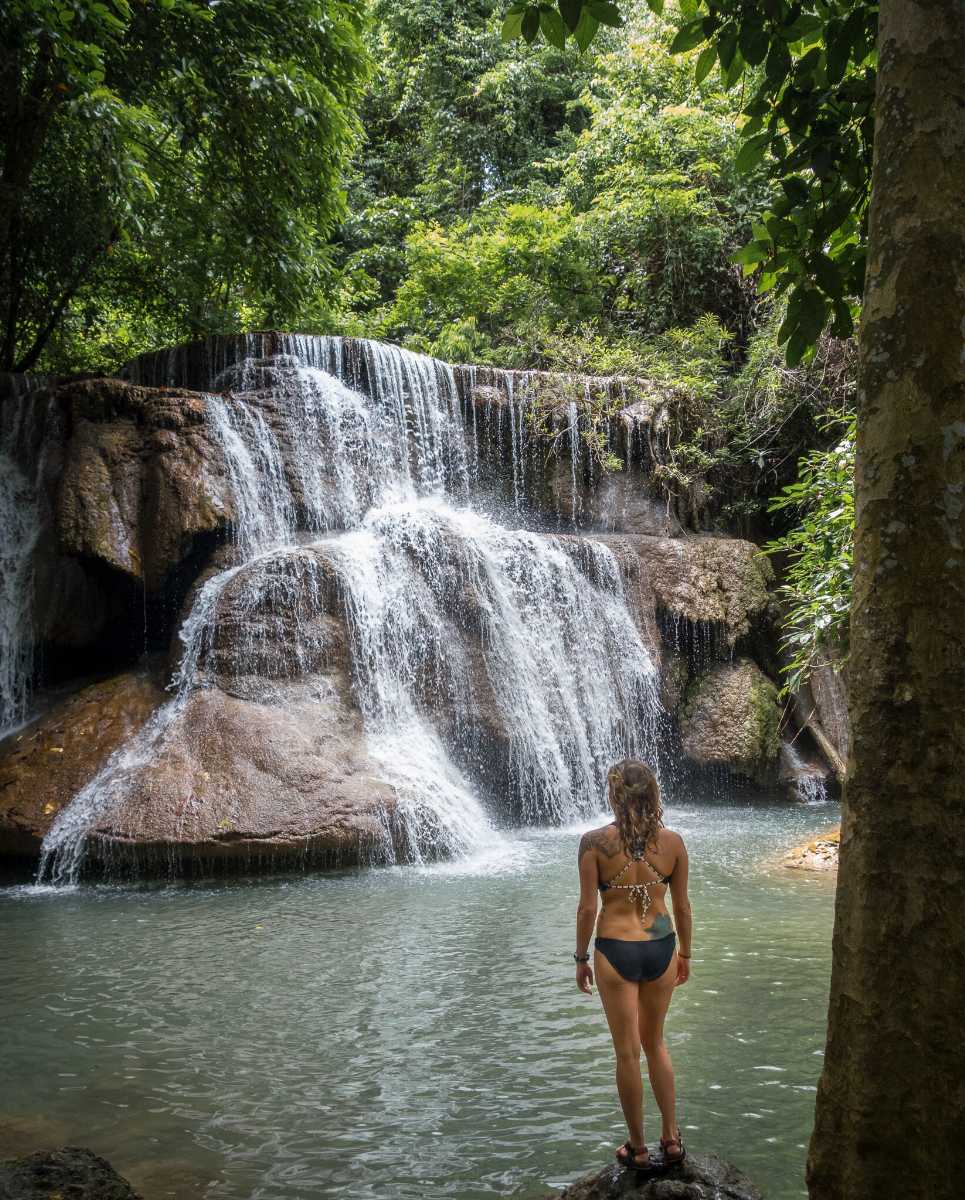 1. Swimming
This is the primary activity that lures tourists to this beautiful waterfall. The pools formed by the overflowing water are usually the size of hot tubs making it convenient for people to bathe and relax in the cool and crystal clear water.
2. Photography
Greenery abounds in the National Park with the seven-tiered waterfalls forming a majestic drop to the thick forest. Both professionals and amateur photographers take delight in capturing the images while many of the younger group are found taking selfies.
3. Hiking
Trying to reach all the seven levels of the waterfall is a challenge that the tourists are eager to take. The trail begins from the fourth level known as Chat-Kaew and goes up to the 3rd, 2nd and 1st tier consecutively. A few hikers prefer travelling down to the 7th tier through the muddy and unpaved terrain that is relatively even but more difficult to traverse due to the overhanging branches and narrow paths.