The Virupaksha temple is built in South Indian architecture style. It has three gopurams; the eastern gopuram is the largest, the other two are the smaller gopurams in the inner east and the inner northern sides of the temple complex. The gopuram on the eastern entrance has nine storeys and is 50 meters tall. Beautiful sculptures of many Hindu Gods adorn the outer face of the gopurams. Entering the eastern gateway through the gopuram, you will step onto the outer courtyard which has many sanctums for smaller deities. The Bhuvaneshwari shrine in the complex has ornate pillars and intricate stone-work highlighting the architecture of the Chalukyan period.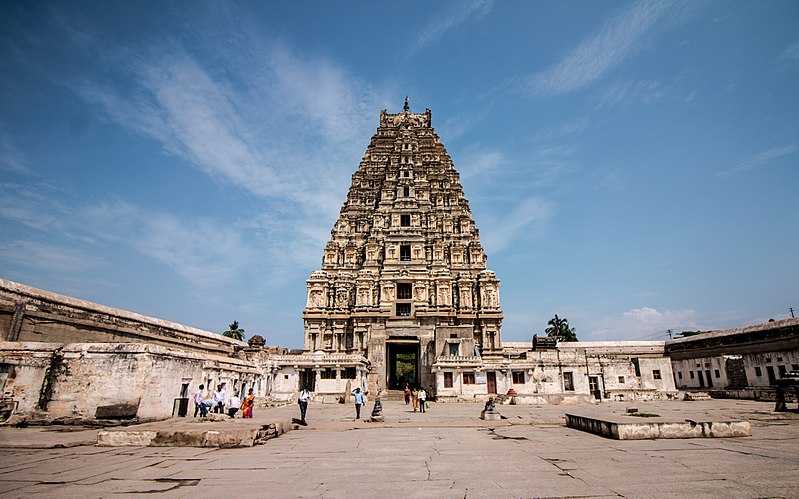 Smaller gopurams can also be seen from the outer courtyard through which you will reach the inner courtyards and other sanctums and idols. The 100-pillared hall leads to the sanctum of the triple-headed Nandi, Lord Shiva's vehicle or Vimanam. The inner sanctum of this hall leads to Lord Virupaksha's shrine. He is represented as a Shiva linga, and ornate decorations adorn the walls of this corridor. The shrines of Goddes Pampa, Bhuvaneshwari, Nava Grahas, and another form of Shiva, Pataleshwara are also seen in the temple.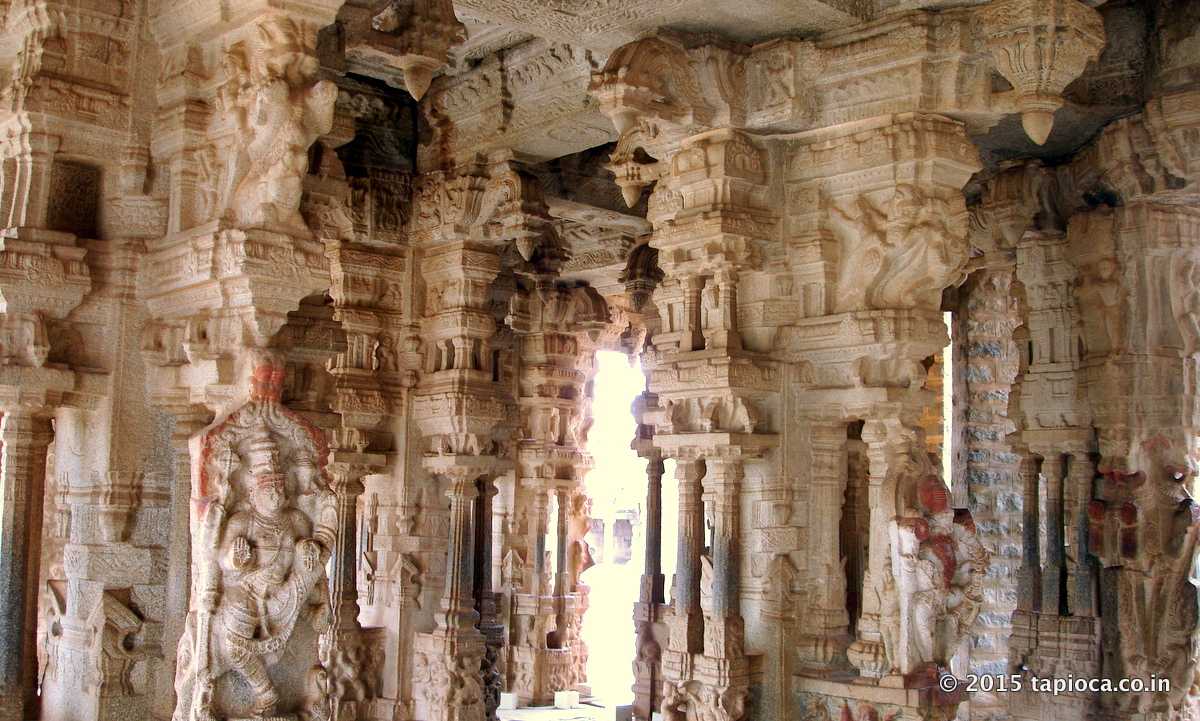 Many pillared halls are also part of the Virupaksha temple complex. King Krishnadevaraya, of the Vijayanagar empire, is said to have been a major contributor to the development of the temple during his time. He built the central pillared hall 'Maharanga Mandapam' in celebration of his coronation in 1509-10 A.D. It is one of the most ornate structures in the temple. Inscriptions o the stone near this hall illustrate Krishnadevaraya's contributions to the temple. Also, outside the temple, many ruins can be seen. These are said to be the ruins of an ancient market site near the temple.