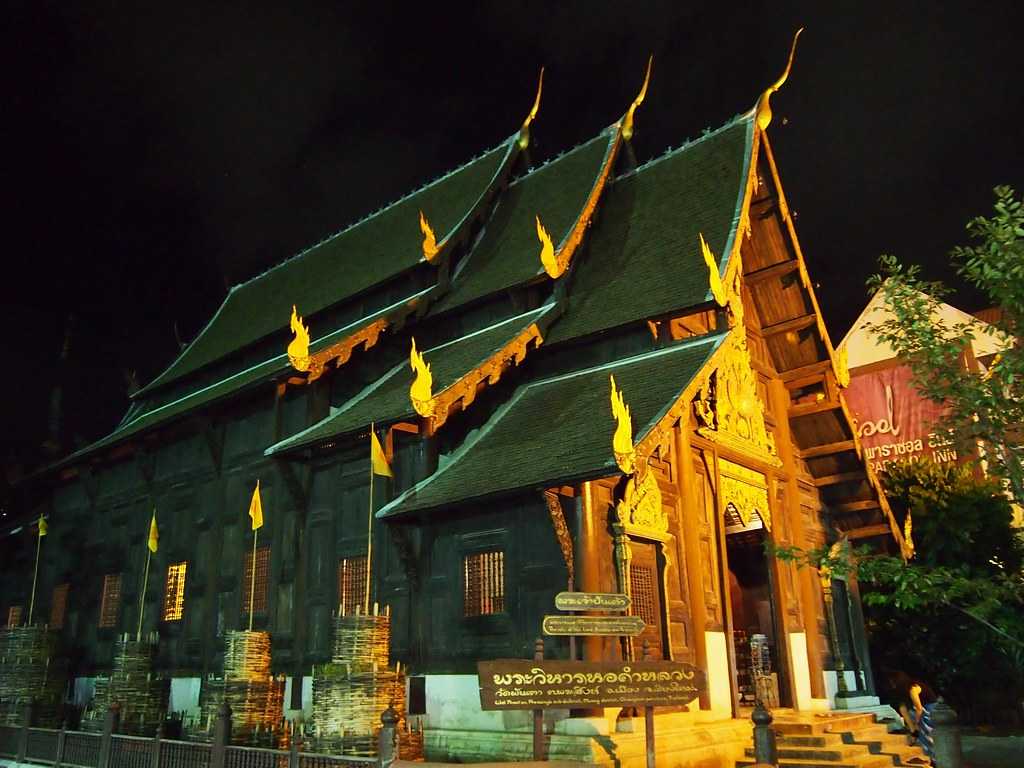 The Wat Phan Tao is located next to the more popular Wat Chedi Luang. It is a perfect attraction to visit, especially during the crowded tourist season. Relatively peaceful this wooden temple consists of the main prayer hall on one side and the stupa on the other.
The prayer hall or the viharn is made from dark teak and within the hall, a golden statue of the Buddha is found. There are 28 teak pillars supporting the viharn, and the three-tiered roof is designed as naga snakes. The entrance to the viharn is extremely beautiful with Lanna flower motifs carved. There is also a carving of a peacock and dog that remains from the time the king resided here.
Within the prayer hall, besides the Buddha statue, there is a casket containing the Buddhist texts.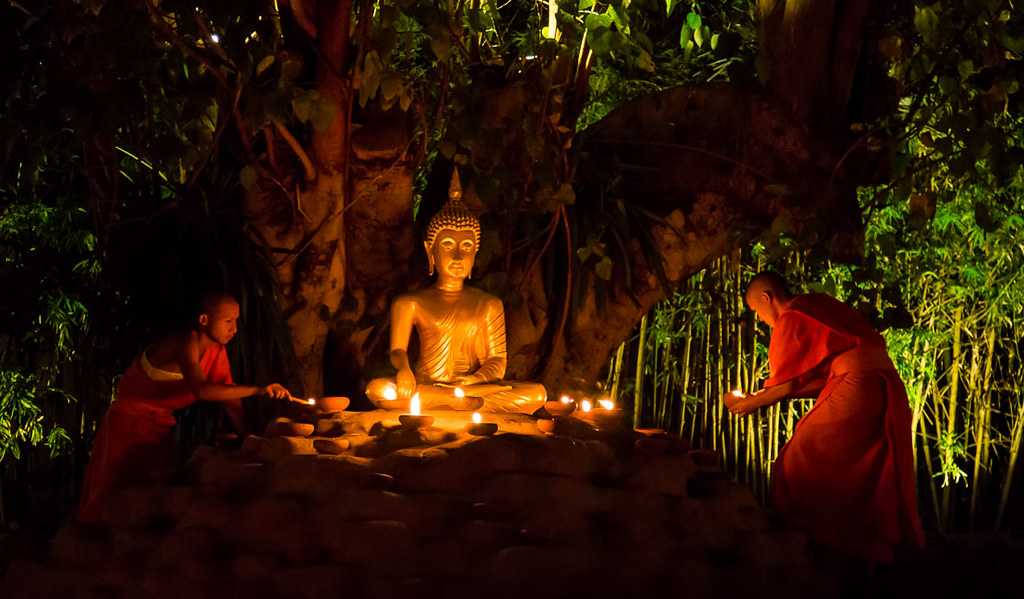 On the outside lies a beautiful garden and pond with a statue of the Buddha under the Bodhi tree. The garden area is often decorated on holidays and full moon nights and day. Many a time, monks sit beside the pond and chant prayers making the experience surreal and almost divine.
The stupa stands amidst the garden. Some of the other structures found within the temple complex include a white chedi, a bell tower, the monks living quarters or Kuti, lion statues styled according to Burmese architecture and a well-decorated gate that acts as the entrance to the temple grounds.