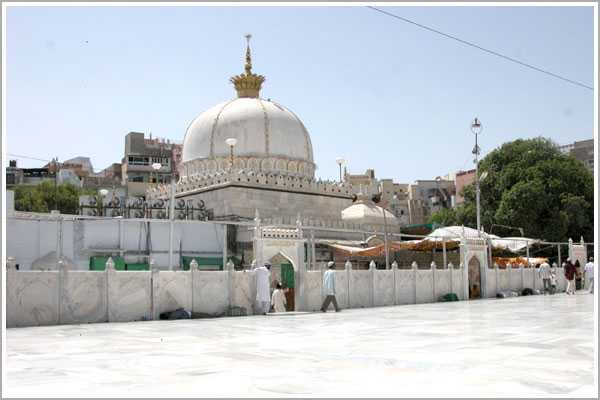 As the Dargah was erected by the Mughals, it is an excellent example of rich Mughal-style architecture. It was built in the thirteenth century. It can be approached through a giant gate known as the Buland Darwaza, which opens into the second courtyard.
The grave of the great Sufi saint, Hazrat Khwaja Moin-Ud-Din Chisti is kept in a domed chamber, which is guarded by a silver railing and marble screen. The atmosphere of Ajmer Sharif often resonates with the songs of various famous Qawwals, who visit the Dargah from all across the globe.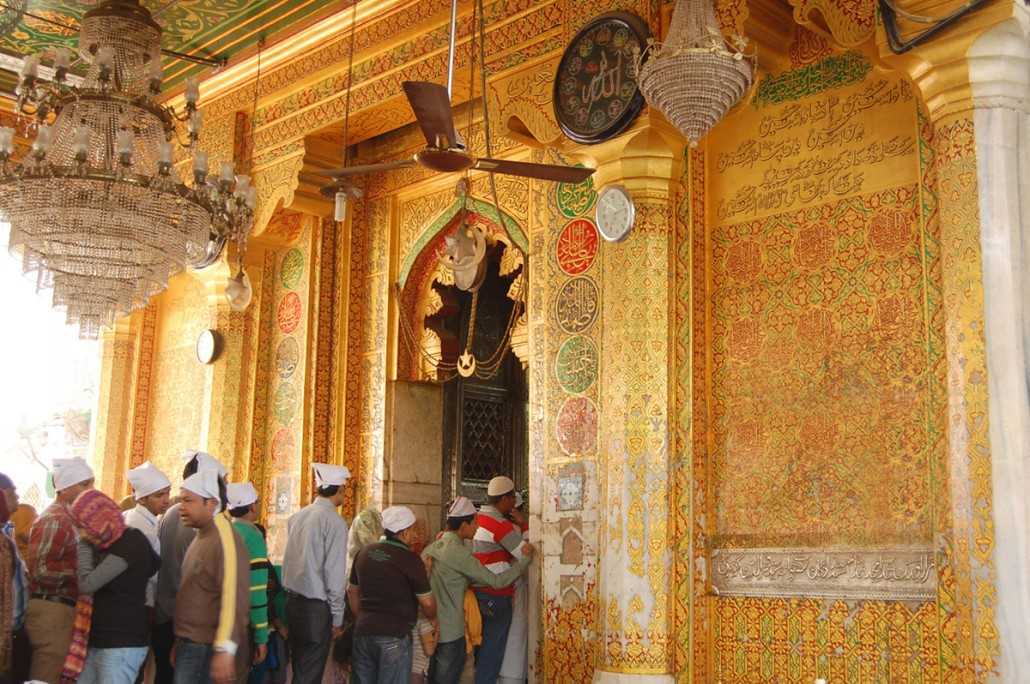 You can spot various Khadims looking out for the pilgrims and fakirs, who plead for alms before the Dargah. The material used in building the main tomb of Ajmer Sharif Dargah is mostly marble and gold plating, which is guarded by silver railings and a marble screen.
Outside the Dargah, there is a small market from where all the pilgrims buy the offerings. The massive cauldrons cannot be left unnoticed by the visitors. They are used to cook rice pudding on special occasions.