A vacation or an outing to the nearby town cannot be complete without shopping. It is an essential part of the experience and if you are heading to
Thailand
then are some fantastic shopping destinations that you should not miss. One of these would be
Hua Hin
, a town in Thailand located on the Gulf of Thailand, is a treat for any shopaholic. Once a modest fishing village, it grew into an attraction for shoppers and non-shoppers alike. Whether you are looking for roadside vendors or branded shopping malls, you will find every kind of place for shopping in Hua Hin.
When in Hua Hin, one can buy seashells and other souvenirs from the local markets at a much lesser rate than in other parts of Thailand. Other than that mirrors, string blinders and of course the fabric from Khomapastr are some other things that one can try.
Shopping Malls in Hua Hin
1. Blúport Resort Mall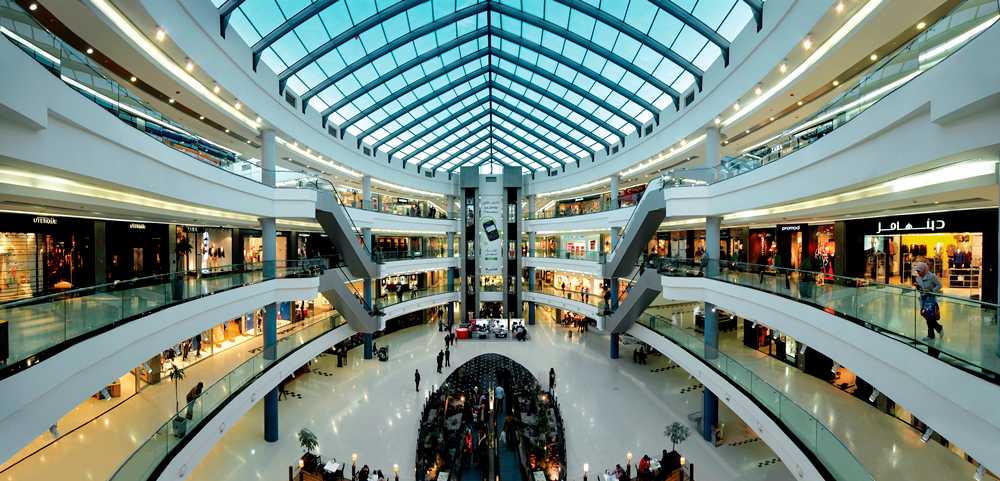 One of the biggest places for shopping in Hua Hin with around 100 outlets, this mall is a dream come true for a shopaholic. The same company runs the latest mall in Hua Hin October 2006 and it as the one who runs the Emporium mall in
Bangkok
. If you tire of shopping in this mega mall, it is connected to a five-star Intercontinental hotel for your comfort. The ground floor of this mall has all the restaurants and cafes; the food court of this mall is famous for its quality food of various cuisines at an affordable rate. The basement is dedicated to small shops, and the rest of the mall has high-end fashion outlets such as Jaspal and TAG Heuer. It also has a cineplex having six cinemas.
Opening Hours: 10:00 AM - 9:00 PM (Sunday to Thursday), 10:00 AM - 10:00 PM (Friday, Saturday and public holiday)
Location: Between Phetkasem Road sois 100 and 102
2. Market Village Mall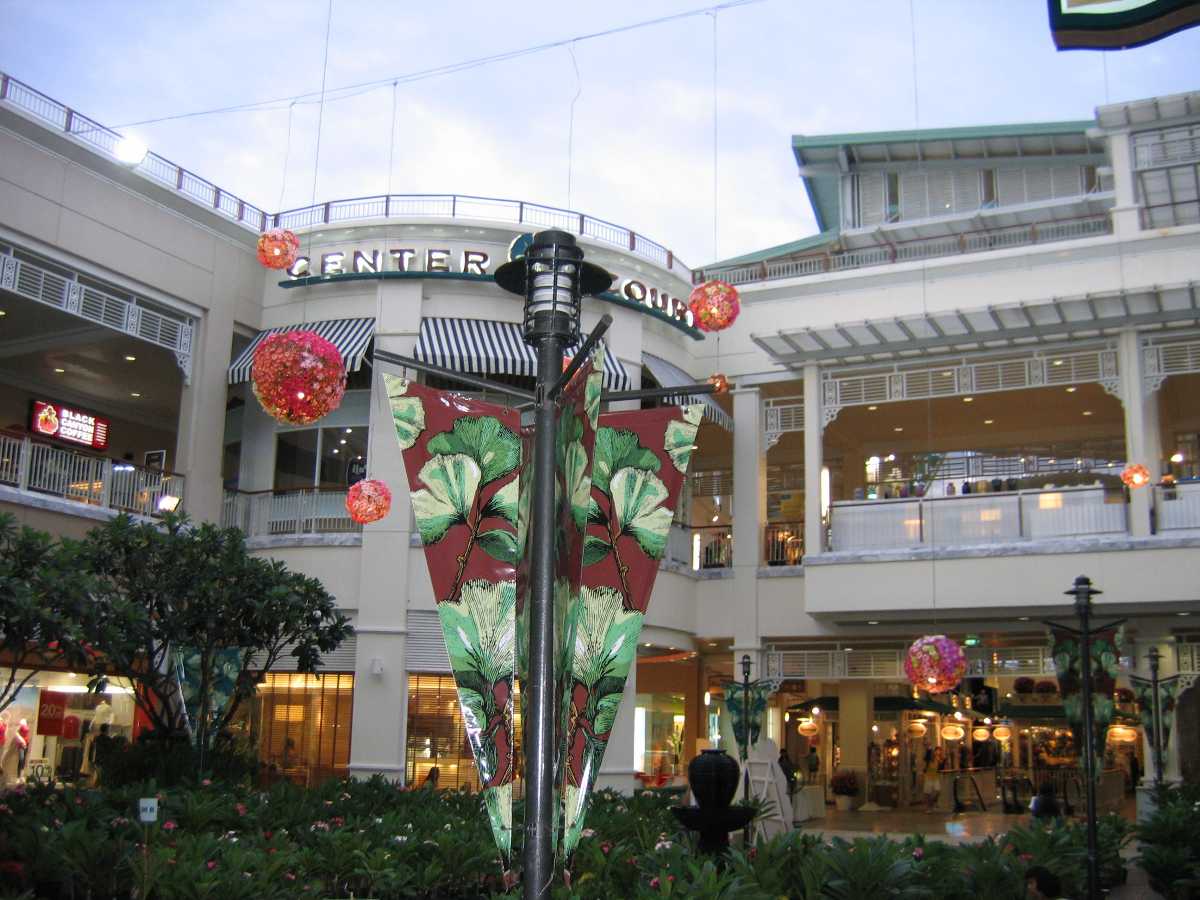 The pride of Hua Hin before Bluport opened, it still maintains its popularity. One of the best things about this mall is the variety of things one can find here. There are clothes shops on the first floor, hardware and furniture shops on the second floor and banks, electronics shops and beauty parlours on the third floor. It has a dedicated entertainment area which has a cineplex, a bowling area and games for kids. The food court and various other food shops sprinkled across the mall are worth trying; they sell food items mostly in the range of 50 to 100 baht( USD 1.6 - USD 3.2). If possible, try to avoid the rush hours as you might not get a place to sit. The most exciting part of this mall is the basement, where you can choose from a bunch of souvenirs
Opening Hours:10:30 AM - 9:00 PM (Sunday to Thursday), 10:30 AM - 10:00 PM (Friday and Saturday)
Location: Along Phetkasem Road, next to Soi 88?1
3. Seenspace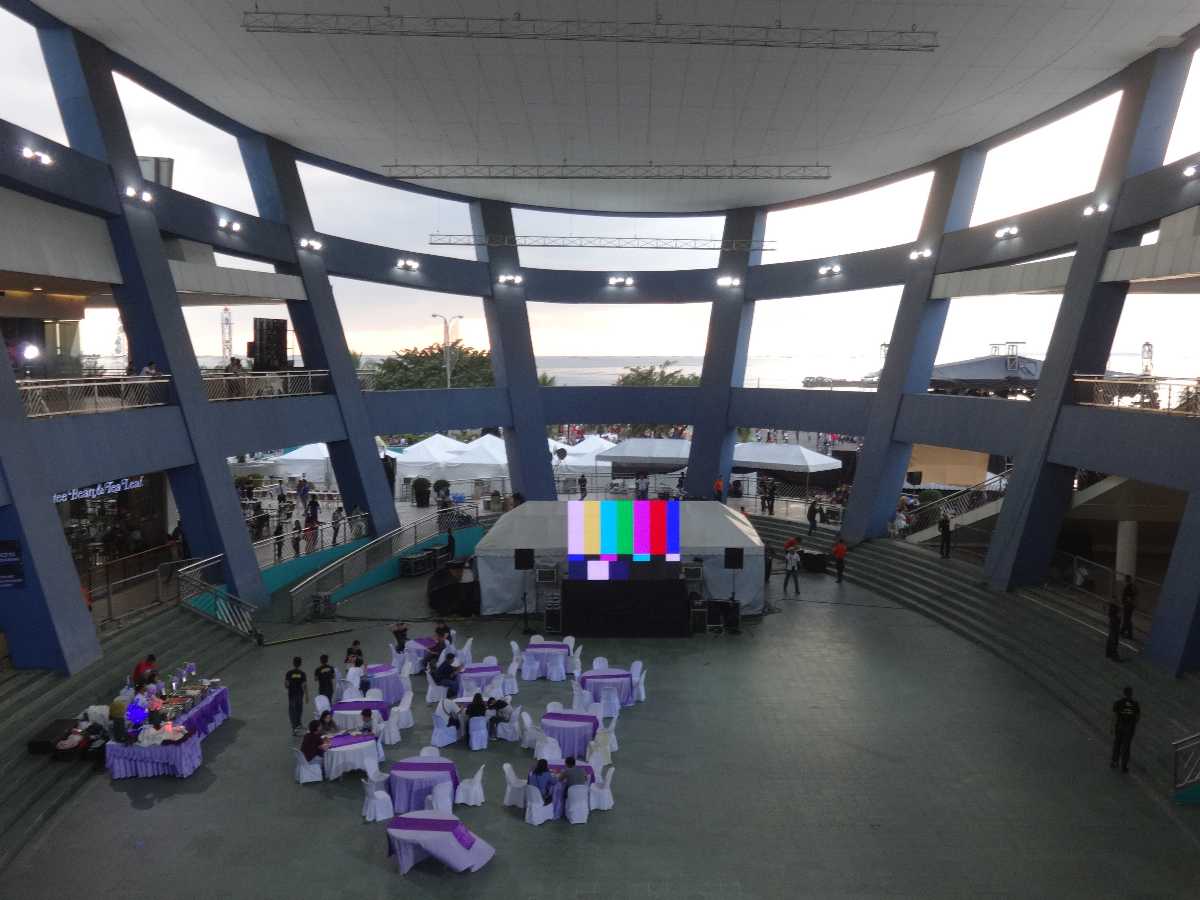 Ever wanted to visit a mall whose food court looks out to the sea? And if this isn't for you, this place for shopping in Hua Hin also has a swimming pool for you to relax in. Seenspace is one of the quirkiest malls in Thailand; it is the first beachfront mall in the country. On its backside, it opens to the beach and has bean bags to sit and eat. The open area has various eating shops on the boundary for you to choose from. The shops have a variety of cuisines for you to choose from, the German pork hob is worth a try. Opened in 2011, it will be of great appeal to people who enjoy vinyl records and handcrafted burgers. If you are planning a visit to this place make sure you between Friday to Monday because on some weekends they have a "Seen Space Open Fest" or fair every, you could find some unique pieces of art.
Opening Hours:10:00 AM - 10:00 PM
Location: 13/14 Hua Hin 35, Hua Hin, Hua Hin District, Prachuap Khiri Khan
Local Markets
There's always been something very fascinating about markets. The kinds of people, the relaxed vibes, the beautiful outdoors and more. Here's a list of the best markets for shopping in Hua Hin.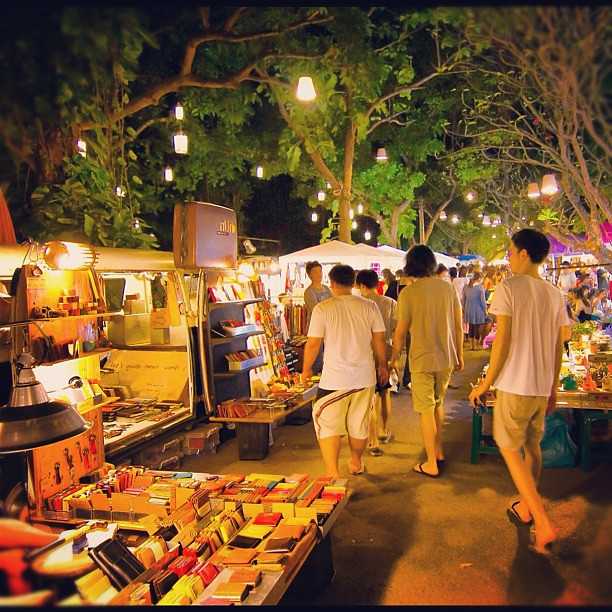 Located in Khao Takiab Beach, it is one of the most popular open markets in Hua Hin. It is full of local talent in handicrafts and art. Along with various handicrafts shops, it also has an art gallery; the artists also allow you to watch as they create their piece. The cherry on top for this market is the fact that it is a night market located near the sea. The whole market is divided into the four zones, Art A La Mode, Cicada Art Factory, Amphitheatre and Cicada Cuisine for different purposes. From handmade accessories to music shows and an outdoor food court, this place has many beautiful things to enjoy. It also has handmade articles for home decorations and second-hand goods.
Opening Hours: 4:00 PM - 11:00 PM ( Friday to Sunday)
Location: Khao Takiab-Hua Hin Road
5. Plern Wan Shopping Village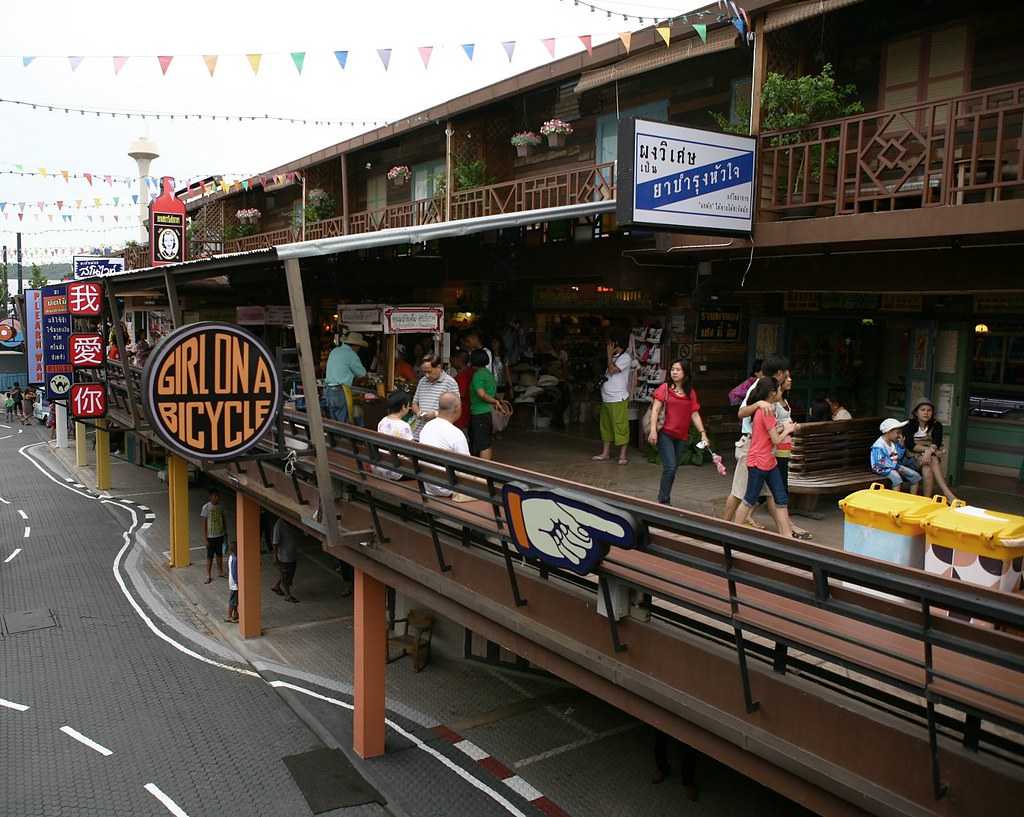 Visiting this complex will give you a taste of the local Thai culture; the meaning of Plern Wan is to lose yourself in the past. The place lives up to its name and is a retro-themed complex for shopping in Hua Hin. The shops are designed in the same architecture as the shophouses of Hua Hin and Bangkok in the s. It has a variety of shops such as food, clothes and gift items. Moreover, it is full of vintage artefacts and furniture. You might even have a chance of bargaining here. To experience the Thai culture to its fullest, you must come here on weekends when a temple fair might be going on. The place also has its fairground which has a Ferris and an open-air theatre which plays movies on the weekend.
Opening Hours: 10:00 AM - 800 PM
Location: Phetkasem Road (between Hua Hin Sois 38 and 40), close to Klai Kang Won Palace
6. Cha-Am Night Market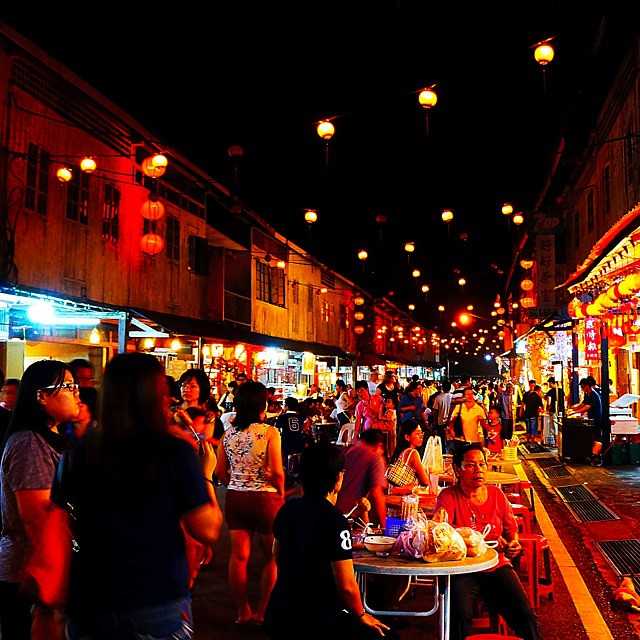 This market is located in Cha-Am, which can be easily reached with the help of a bus or a train. If you bargain well you can get excellent rates. The best of this night market like all the others in Hua Hin is the food stalls. You can find everything in this market from toys for children to pets and animals as well.
Opening Hours: 4:00 PM - 10:00 PM (only on Wednesday)
Location: Narathip Road, Cha Am
7. Tamarind Market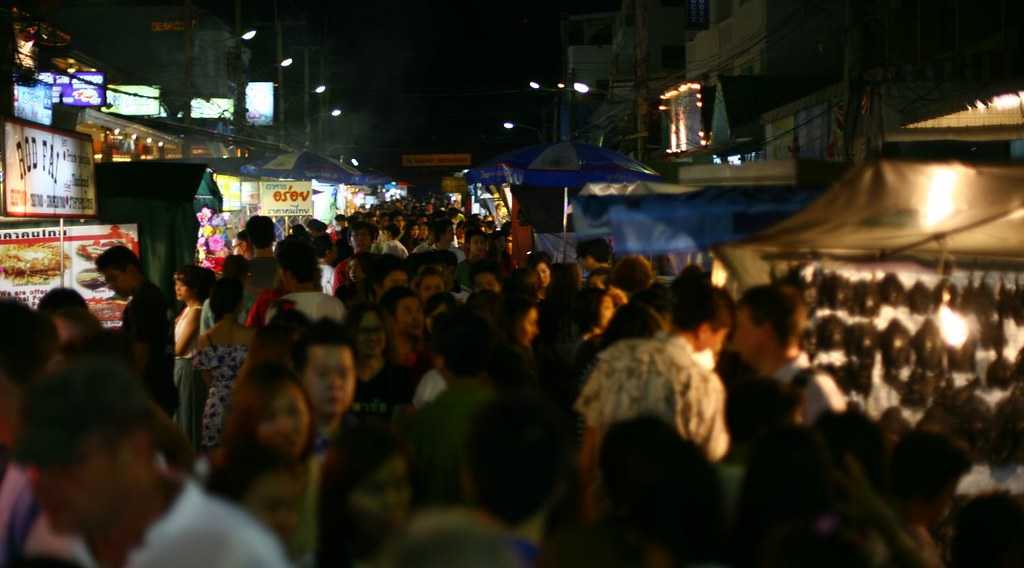 Located near the Cicada market, this is yet another weekend recluse for shopping in Hua Hin. This one is much more traditional, and you will get to see the local Thai culture up close. The food court here is even better and has much more variety. Unlike the Cicada market, it does not sell handmade artefacts, but it has an extensive collection of food, clothes and jewellery.
Opening Hours: 5:00 PM - 11:00 PM ( Thursday to Sunday)
Location: Nong Kae-Takiap - Hua Thanon 3
8. Hua Hin Grand Night Market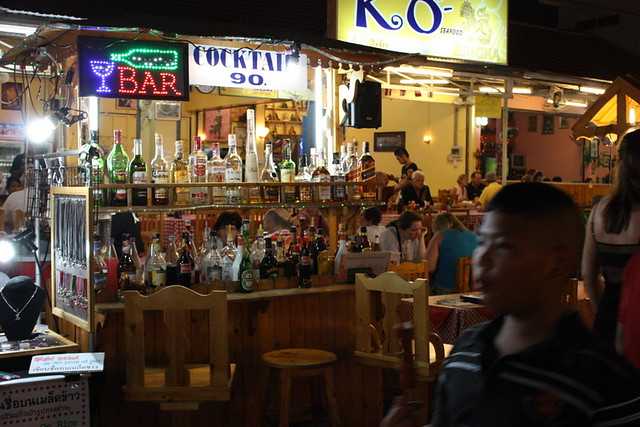 Another night market, it is more prevalent among locals than tourists. Here one can find a  flea market and a lot of small restaurants, to satiate their hunger, along with the general hustle of a night market. As is the tradition of night markets, the price for everything here is very less, since it is so popular among locals the Thai food here is delicious. One can also find some handmade articles as well as a fish spa. If you wish to explore the local culture and how the people there live their lives this market would be the right choice for you.
Opening Hours: 6:00 PM - 11:00 PM ( Wednesday to Sunday)
Location: In between the Grand hotel and Sao Paulo Hospital on Petchkasem Road
9. Hua Hin Antique Shop- Touch of life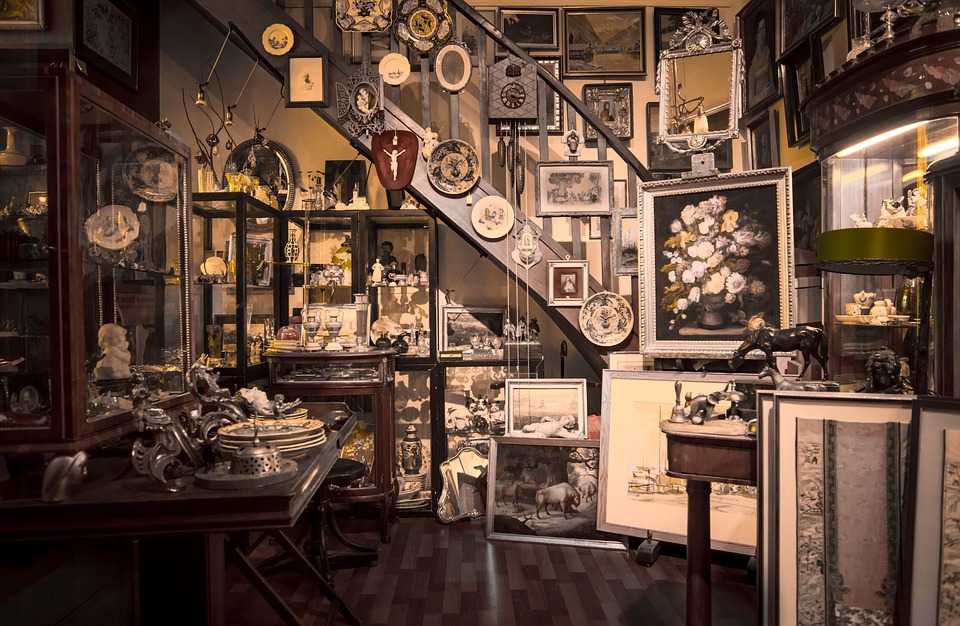 This shop is a beautiful piece of architecture hidden away in this city. You can find some exquisite gems hidden away in this shop. This place for shopping in Hua Hin could be a dream come true for a collector and is a must-visit, even if for just a few minutes. They offer antique furniture from places like Indonesia, India and Tibet along with from Thailand. They even provide house-hunting services for the locals.
Opening Hours:  9 AM - 6 PM ( Monday to Saturday). It is closed on Sundays.
Location: Condochain 145/1 Petchakasem Rd., Hua Hin 77110 TH
This is the first night market of Hua Hin and arguably also the most famous one. Come night; a whole street comes to life with vendors selling CDs, DVDs, art, and handicraft, among other things. One can find cheap souvenirs and clothing items for taking back home. The food here is lip-smacking, there are several indoor restaurants which specialise in seafood and are worth giving a try.
Opening Hours: 6:00 PM - 11:00 PM (Monday to Saturday), 6:00 PM - 12:00 PM (Sunday)
Location: Between the Petchkasem Road and the Railway Line
11. Khomapastr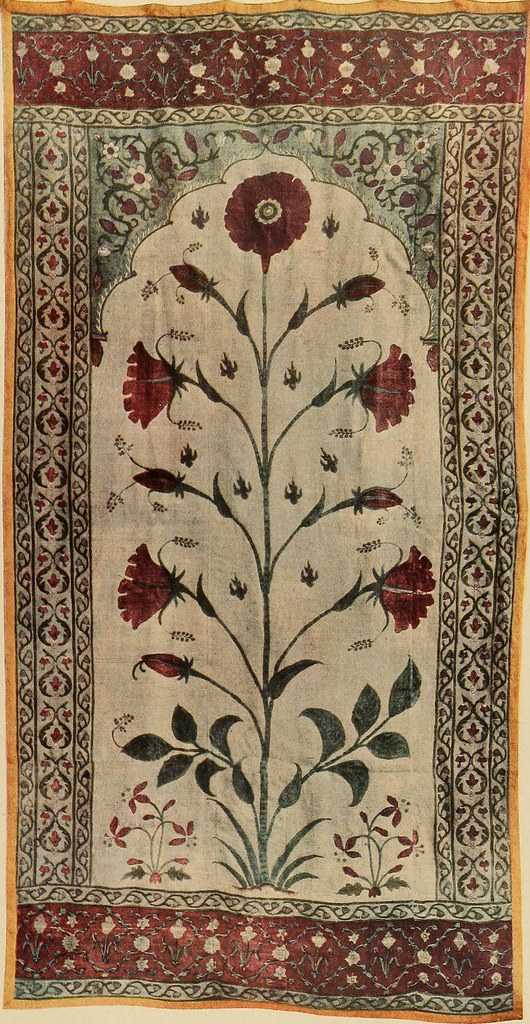 Based on the traditional hand-printed cotton, this place for shopping in Hua Hin is a legacy, which till date continues to holds acclaim throughout Thailand. A brand which was created in this city by Royal Highness Prince Bovoradej and Her Highness Pajongchitr Kridakorn in 1948. Here you will find traditional as well as new designs, as per the demands of the customers. One can buy printed fabric and use for various purposes such as accessories, home decoration or clothing. You have to bring back some of this cotton to cherish it for life.
Opening Hours: 9:00 AM - 5:00 PM (Monday to Thursday), 9:00 AM - 7:00 PM (Friday to Sunday)
Location: Hua Hin, Hua Hin District, Prachuap Khiri Khan
12. Chat Chai Market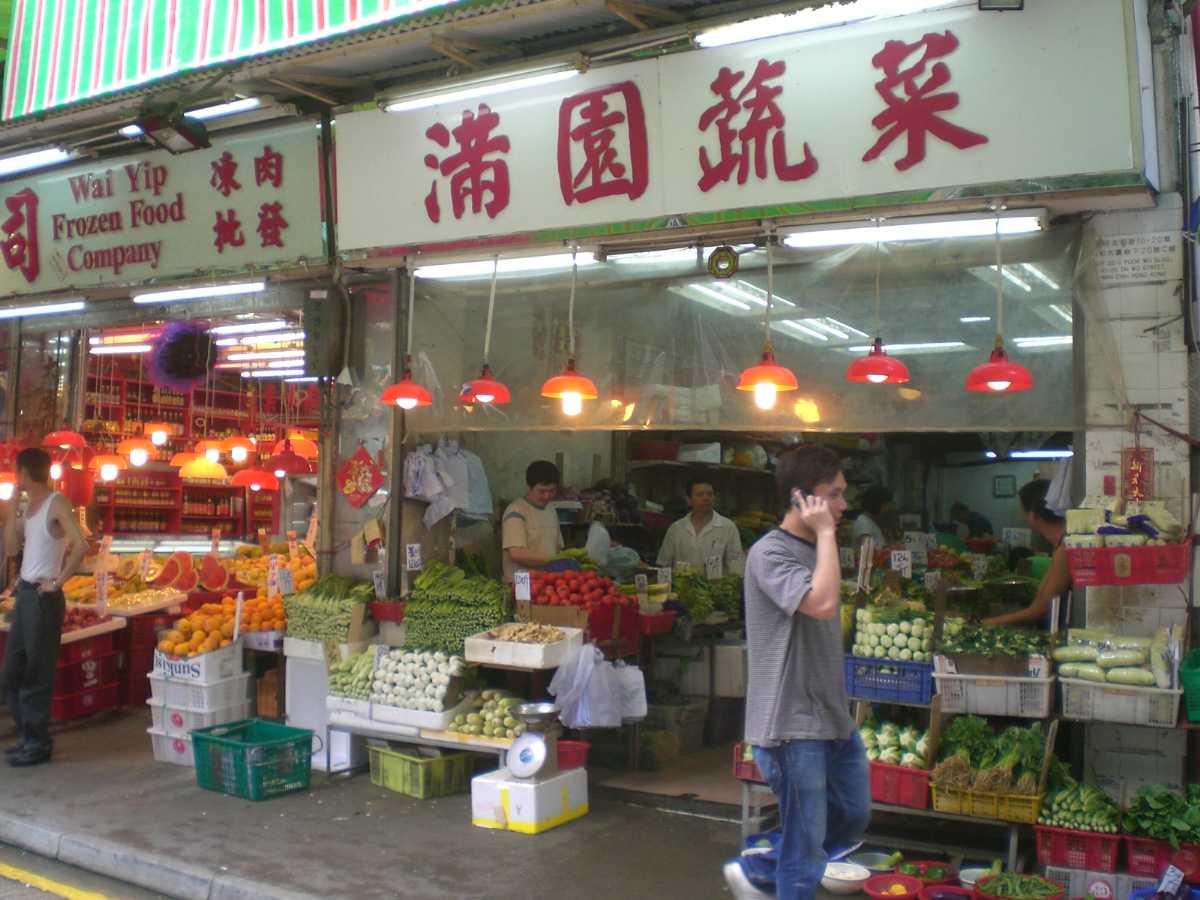 Built-in 1926 in honour of King Rama VII, this is Hua Hin's biggest fresh market where one can find, fresh fruits, vegetables and tasty seafood. The seven eaved roofs have remained the same over the years as a symbol in reverence of the King. If you wish to try some good food, the south entrance to this place serves terrific Thai desserts and noodles. Their range of exotic seafood dishes such as sun-dried squid egg, crispy squid, dried fish, dried shrimp makes for a good supper.
Opening Hours: 5:00 PM - 11:00 PM
Locations: Petchkasem Road
Shopping in Hua Hin can be an exhilarating experience. If you want to try other things as well, Hua Hin will not disappoint you with vineyards and beautiful beaches.