The busy and bustling Ho Chih Minh city located in southeast
Vietnam
is the largest city in the country and a hub for the fusion between the cultural and contemporary times. With this fusion, the shopping scene here turns into a colourful affair where the tourists and locals alike can experience the local culture as well as fashion of the high street at the same time. If you love shopping and happen to find yourself in Ho Chi Minh City, you are in for a treat! The variety in places from luxury shopping malls to beautiful flea markets will surely please your shopping taste.
Things to Buy in Ho Chi Minh City
When in Ho Chi Minh City and you are on the hunt for things to carry back home, make sure you go through this list once:<
1. Ao Dai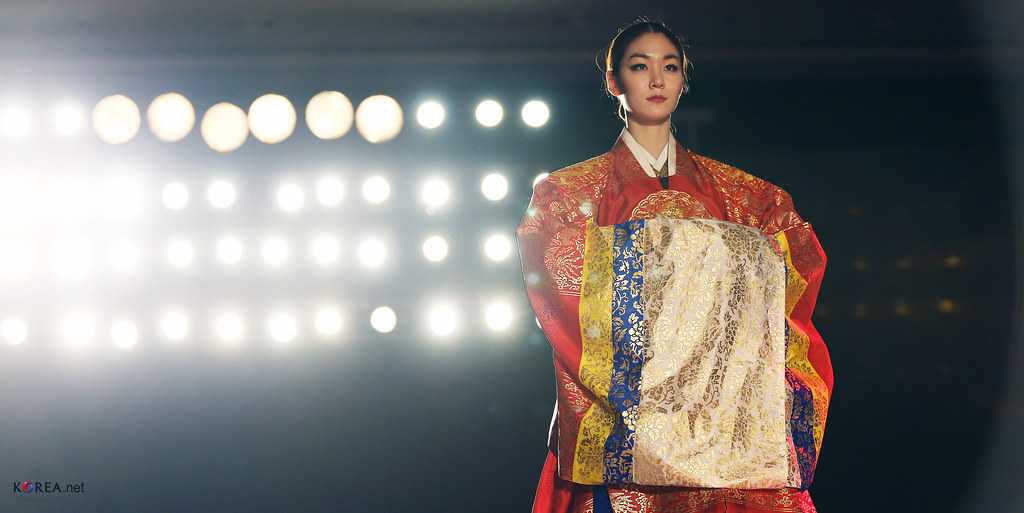 The traditional costume of the country, Ao Dai is a simple yet charming long-sleeved outfit worn by the Vietnamese women. The design of this dress makes it unique and a beautiful sight to look at when adorned by women. Women mainly wear it during festivals and weddings.
Where to buy - Miss Ao Dai, Ao Dai Lien Huong and Ao Dai Ngoc Chau are some of the places where you can buy this outfit. You can also order an Ao Dai of your choice and receive it within hours.

2. Non-La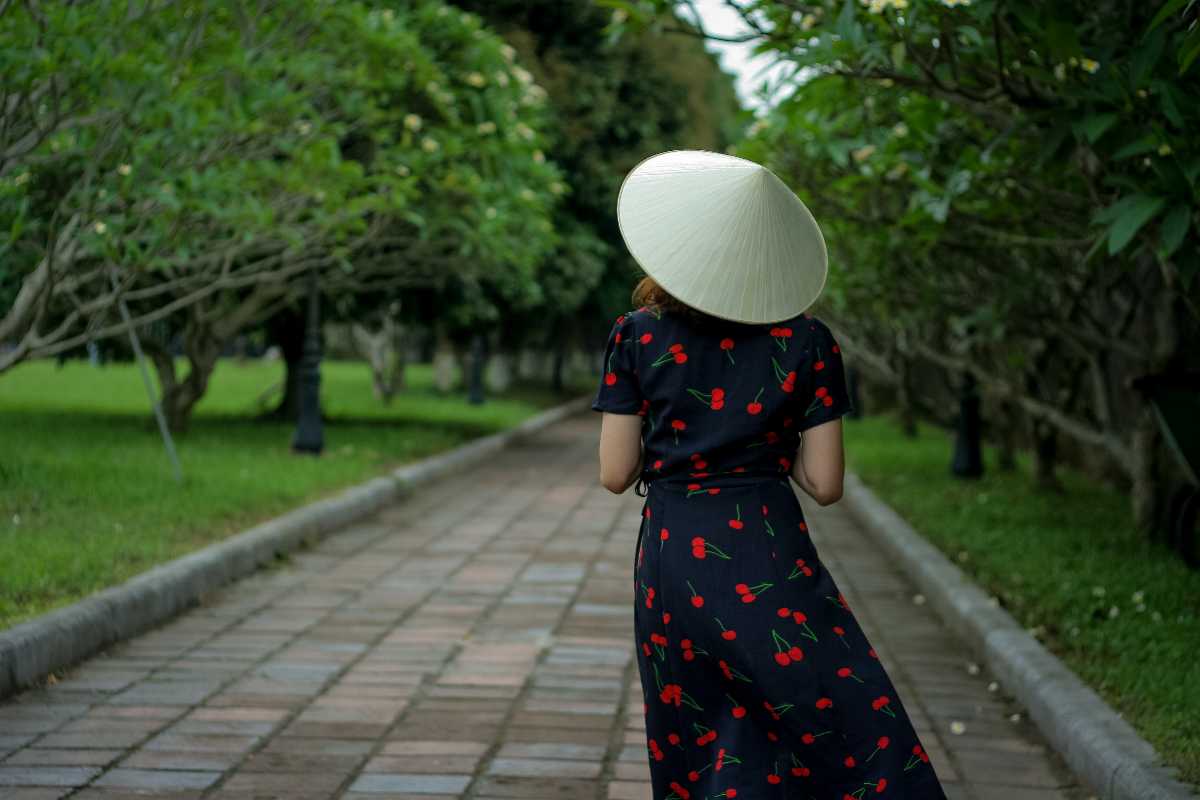 The Non-La is a conical shaped traditional hat of Vietnam made out of bamboo and worn by the people of the country. It works as a protection shield from the heat in summer, especially for the ones involved in farming and has now become a symbol of the Vietnamese culture. Women also wear the Non-La along with the Ao Dai as a whole traditional costume.
Where to buy – The Ben Thanh market has a variety of stalls which sell the Non-La.

3. Marou Chocolate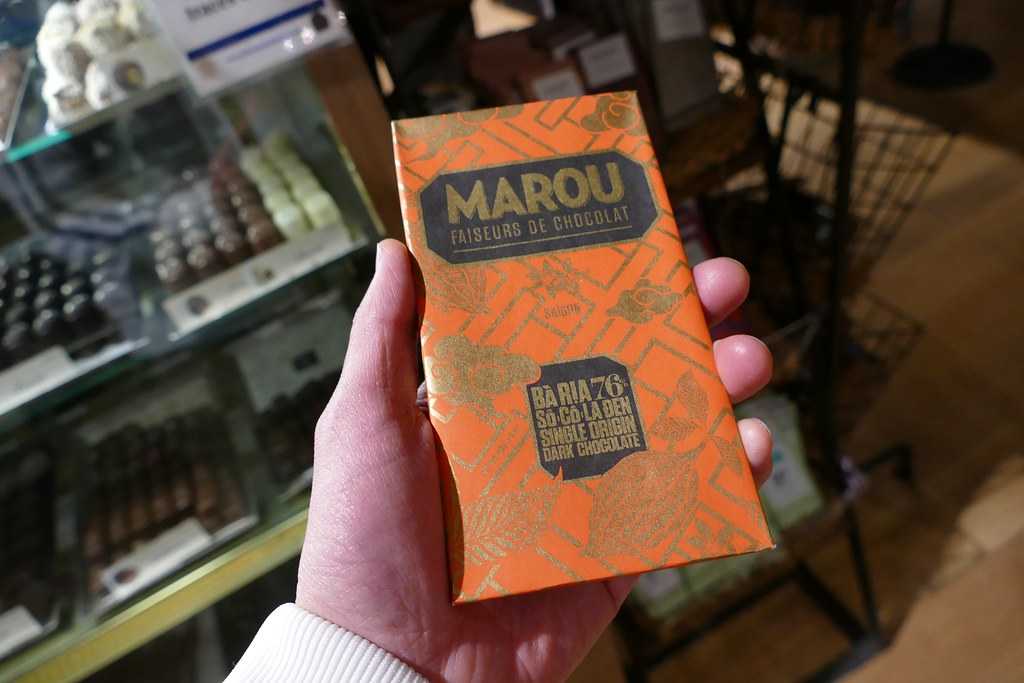 The Marou, Faiseurs de Chocolat was the dream turned into reality piece for the Frenchmen Samuel Maruta and Vincent Mourou, when they took it on a global scale. This dark chocolate had its origin in the
Mekong Delta
and continues to avail its ingredients from this very place. It has the bitterness of dark chocolate and is a handmade delicacy. So make sure you grab some to bring back home!
Where to buy – You can get this delicious chocolate at the Maison Marou Saigon.

4. Ceramics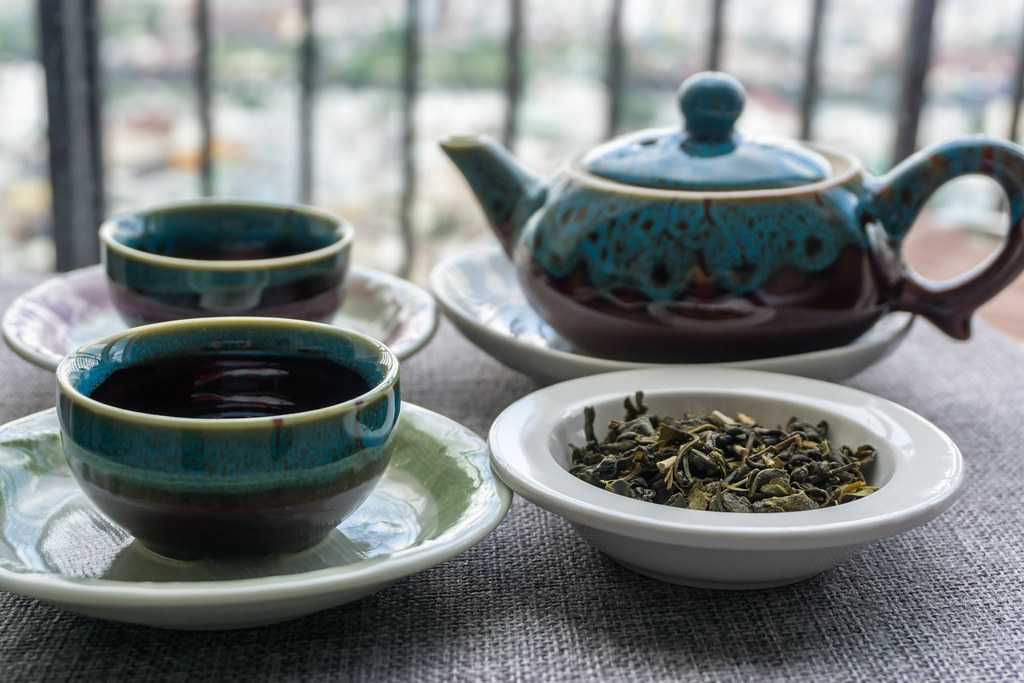 If you want to carry a Vietnamese souvenir back home, ceramic products are the perfect pick. The ceramic handicrafts are available in various shapes and sizes ranging from vases to small porcelain cups. They have formed an exquisite taste over the years, and tourists are often in search of authentic Vietnamese ceramic products.

5. Tea and Coffee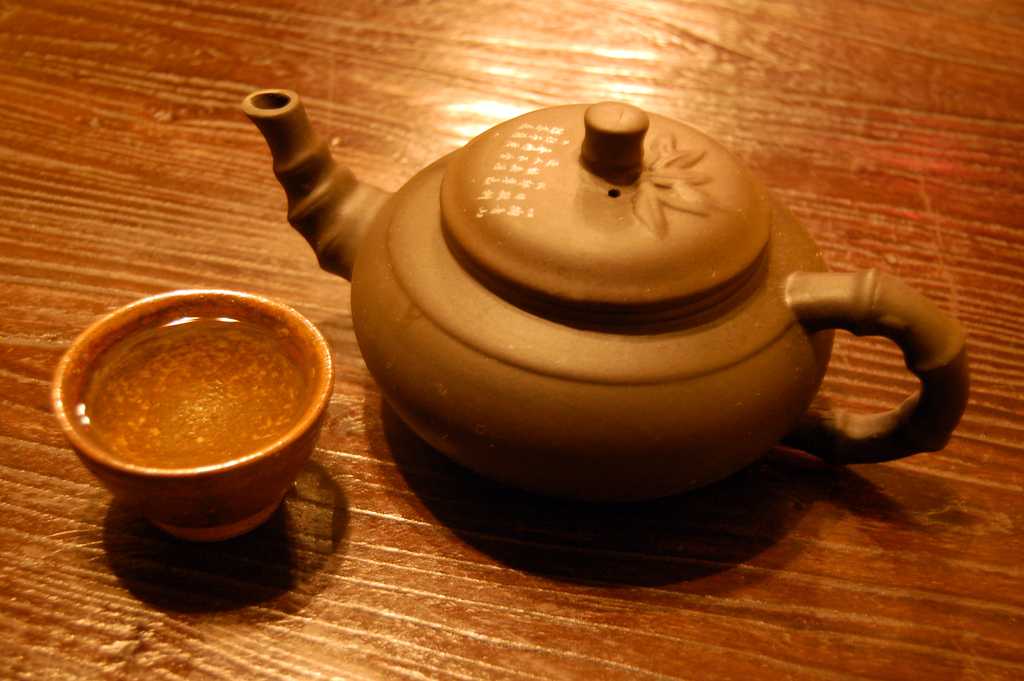 If you want to get the feel of those early Vietnamese mornings once you get back home, remember to bring some packs of tea and coffee. You can also hand them out as souvenirs to your family and friends!

Malls in Ho Chi Minh City

The luxury shopping malls in Ho Chi Minh City offer the tourists and locals with a wide variety of international names and acclaimed designers, along with leisure walks on the streets and places to savour Vietnamese delicacies.

1. Parkson Plaza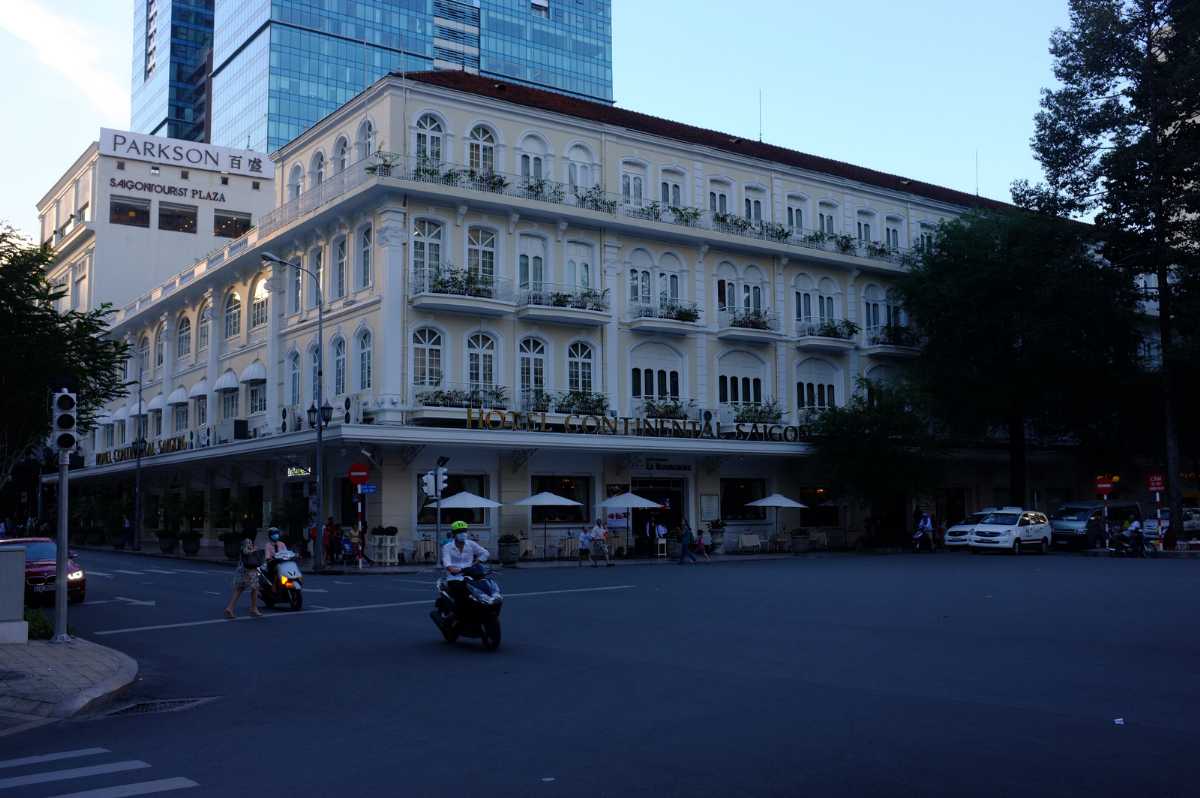 This plaza is packed with international brands like Calvin Klein, Coach, Bobbi Brown and Esprit along with a variety in terms of clothes and products which makes it easy for people to shop at the same place. The ground floor of the plaza houses the cosmetic and perfume section while the second and third floor has the women and men's section and household items. If you are looking for some place to relax after the shopping spree, the restaurants on the fourth floor can cater to this need.
Timings – 9:30 AM to 10:00 PM

2. Vincom Center
The largest shopping mall in the city, Vincom Center is separated into two buildings – Vincom Center A and Vincom Center B. The first building is a beautiful baroque styled colonial building where one can shop for brand names like Ralph Lauren and Hugo Boss, as well as for home décor and electronics. Vincom Center B, on the other hand, is a twenty-six storey building which houses a host of international as well as local names on its premises.
Timings – 9:00 AM to 10:00 PM
3. Khaisilk

The Khaisilk boutique has grown from a local store into an international brand name within the years with its excellent quality clothes and silk products with exclusive traditional designs. Scarves, ties, dresses, bags and 'washed silk' are the 'in demand' products from this boutique and if you fancy silk products, make sure you pay a visit to this place!
Timings – 10:00 AM to 10:00 PM

4. Diamond Plaza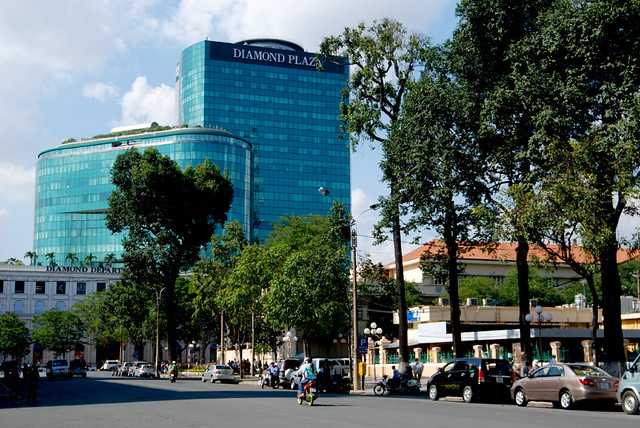 The Diamond Plaza is a colonial-style building in Ho Chi Minh City with high-end brand stores of clothes, cosmetics, perfumes, watches and accessories. This place is located near some major tourist attractions and therefore makes it a convenient spot for shopping.
Timings - 9:30 AM to 11:30 PM

5. Takashimaya Vietnam

Takashimaya Vietnam is the first Japanese department store in Ho Chi Minh City housed in a multi-storey building. Takashimaya Vietnam houses international names like Bobbi Brown, Estee Lauder, Marks & Spencer, Christian Dior and the Banana Republic. This place buzzes with people who are tourists as well as locals and if you want brand names in your wardrobe – clothes, cosmetics, shoes and perfume – this is your spot.
Timings – 9:30 AM to 9:30 PM

Markets in Ho Chi Minh City

The city of Ho Chi Minh hosts not only lavish shopping malls but also supermarkets and flea markets which are very popular across the region. These markets are the best place for you if you want to get to know the people well and hunt down the best of traditional things at an affordable price.
1. Ben Tanh Market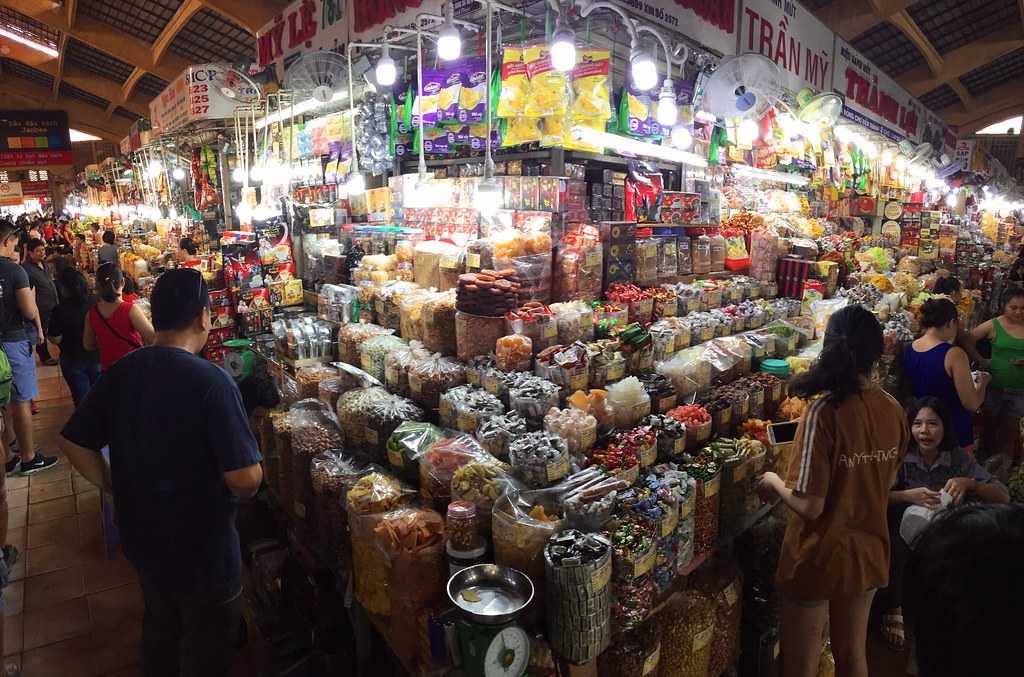 The Ben Tanh night market is one of the most popular markets in the country and is almost always crowded with tourists and locals. The mornings see the locals hunt for fresh produce across the market, while at night it comes to life with shiny lights and a busy crowd. This market is perfect if you want to shop for clothes, accessories and souvenirs, all under the same roof. However when visiting this market be careful as some of the items are not up for a bargain, and it is better to have a walk through the other shops, in case you hop upon a place with a lower price.
What to buy – Clothes, souvenirs, bamboo goods, lacquerware are among some of the things you can buy in this market.
Timings – 6:00 PM to 12:00 AM

2. An Dong Market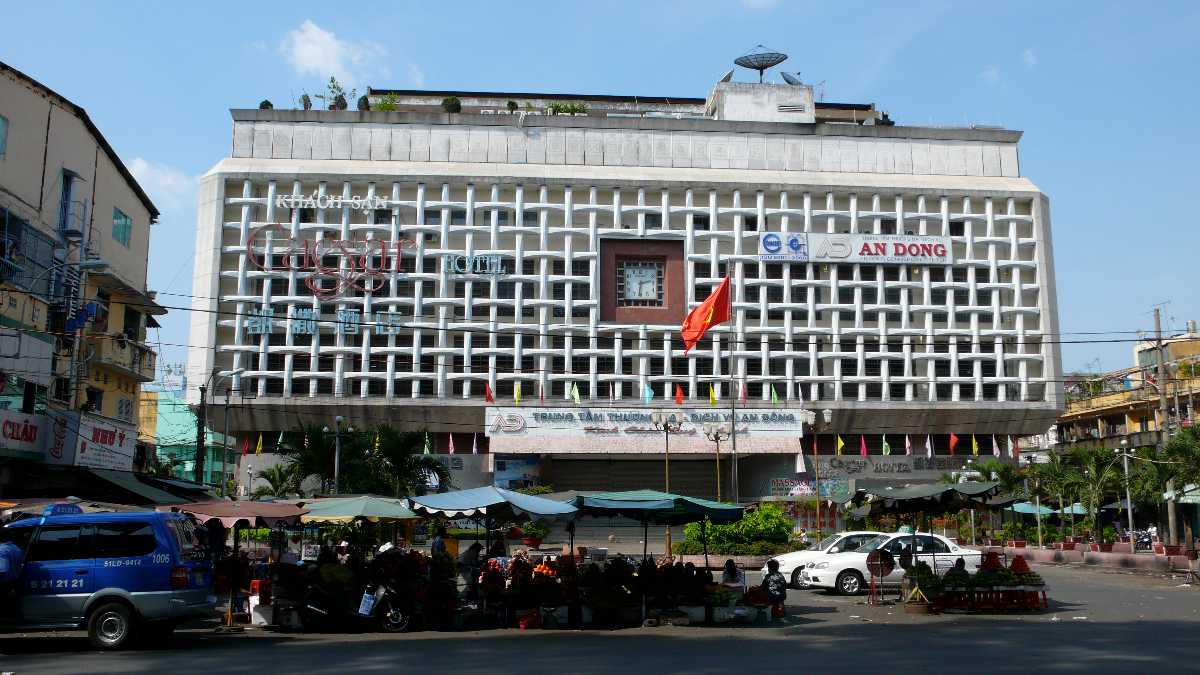 If you want to shop for handicrafts and art products, An Dong market is the place for you. This market is the hub of traditional Vietnamese materials like lacquer work and woodwork by the local artists which represent the heritage of the country. Fashion products are also available in the market and have an extensive collection of clothing, jewellery, shoes and accessories. The price of the items sold here are comparatively cheaper than the other markets nearby, and hence, it attracts a massive crowd into its premise.
What to buy – If you want to buy a traditional souvenir of the country, the woodwork and lacquer work materials are the most common choices.
Timings – 8:00 AM to 2:00 PM

3. Ho Chi Minh Flea Market

This market is one of the oldest and busiest shopping places in Vietnam, where local artists display their beautiful and unique work. It is a place where the fashion and décor enthusiasts should visit.
Timings – 11:00 AM to 7:00 PM

4. The Box Market
The box market is an art enthusiast's haven where there are local artists available during the weekends in stalls, and if you want to get a portrait of yourself done, this is the place where you should go! The artists set up booths in the weekends where you can buy home décor items like lamps and paintings, as well as get your cards to read from the tarot card readers. So make sure to include this fun little place in your list.
Timings – 10:00 AM - 9:30 PM

Tips
Carry cash with you! The shops in Ho Chi Minh City might not have cash dispensers or credit card machines.
If you have bargaining skills, this is the place to put them to use.
While shopping, make sure your belongings are safe. Keep your valuables like mobile phones and wallet close to you and check them at intervals.
Keep a check on the items you are buying, their quality as well as quantity. The shopping experience in Ho Chi Minh City might be a bit overwhelming, so remember to keep a check!