Lying in the tranquillity of Himalayan foothills,
Rishikesh
is the World's capital of Spirituality and Yoga. The land of healing has played a pivotal role in flourishment of
Ayurveda
and Spa treatments. Besides its mythological and spiritual origins, what makes it a wanderlust destination are its adventurous chores. Rishikesh is a mosaic of venturesome activities like hiking, white water rafting, trekking and camping. People from all over the world visit the heritage city to swamp themselves in its serene yet thrilling atmosphere. The holy place acts as a magnet for adventure and spiritual seekers, especially for the ones from outside
India
. A large number of international travellers throng to the place, some even with the aim of residing here forever.
Keeping in mind the hike in international tourism to Rishikesh, here goes a few tips and tricks for international globetrotters who are wishing to experience the sanctity of the place.
1. In which language to communicate with the Locals?
Topping the list of religious destinations in India, Rishikesh has Hindi as its local language. You need to get a hold of common Hindi phrases like where to go, how much does this item cost, etc. and your job is done! Also, you will find shopkeepers, tourist guides, and restaurant owners having an understanding of English language. A little do they know, and a little do you learn, with this you will be able to build necessary communication with the locals in Rishikesh.
2. Things to beware of
Despite being a godly place there are a few things in Rishikesh which you need to closely take care of -
a. Not all Saints are Saintly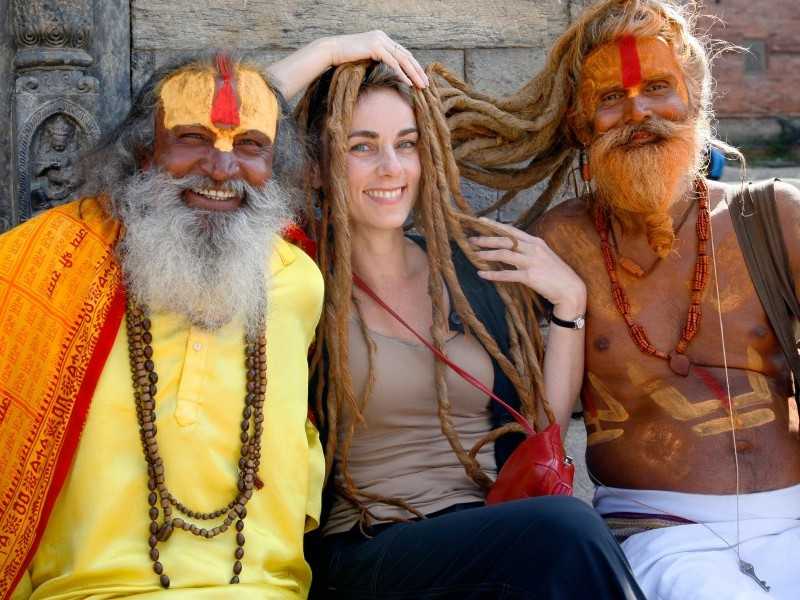 As Rishikesh is a place dedicated to the almighty you will find innumerable saints over here. The orange robes might be a trademark of the city but it is not necessary that the one you bump into is a genuine one. Restrain yourself from giving anything, especially money, to them.
b. Do not fall prey to people disguised as tourist guides
Rather than coming into the words of any person who introduces himself as a guide hire a guide from trusted tourist agencies. Do not let these strangers befool you.
c. The Ganges can be dangerous too
Avoid swimming beyond your depth as the currents in some parts of the river are violent causing fear of drowning.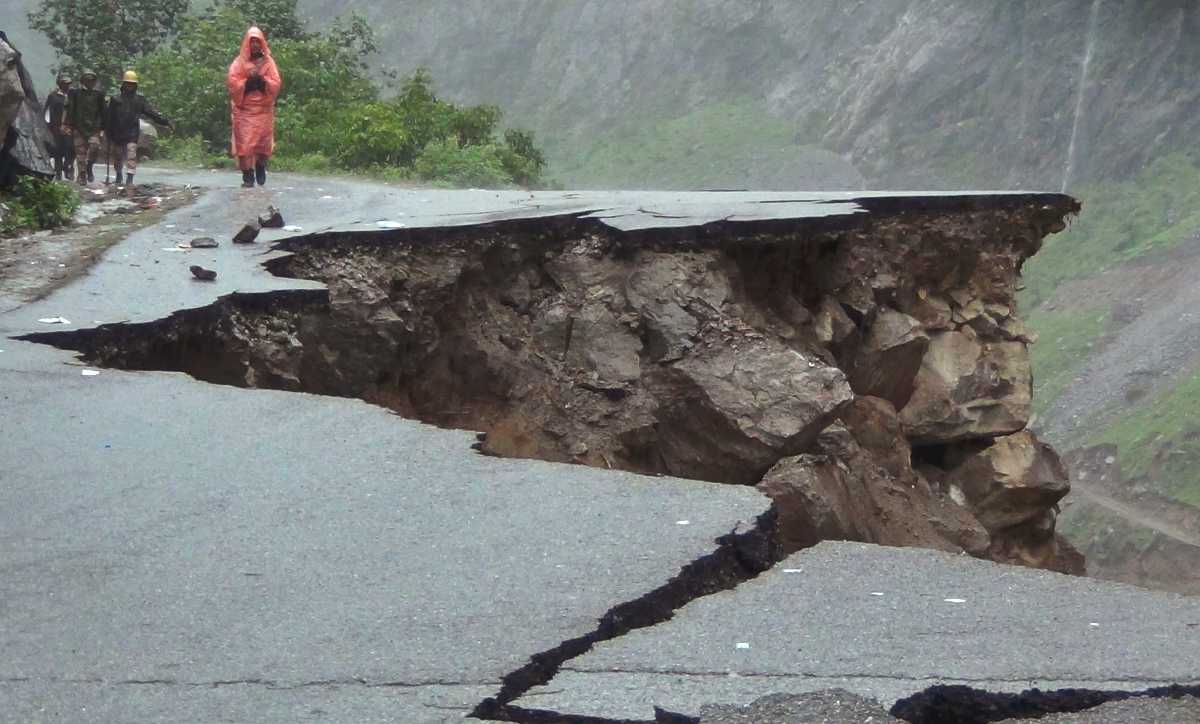 Rafting during showers is not a good plan. Moreover, the agencies which provide you rafting opportunities remain close throughout this season. Retaking hiking and trekking expeditions gets treacherous as there are increased chances of landslides causing mishaps.
e. Do not give money to beggars
If you genuinely want to help the poor near you buy them food from a vendor, give biscuits or any fruit instead of cash.
f. Watch out the mischievous monkeys
Surpassing the orange robes another trademark of Rishikesh are the monkeys. The naughty creatures always have something quirky in their minds. Do not feed them as they might snatch it from your hand or might follow you for more.
3. Stay healthy and fit
One thing that you cannot do is to compromise with your health. Taking proper care of your health and hygiene gets even more important when you are away from your homeland. Get ready to wear many hats!
a. Carry a sanitizer with you. With a gazillion tourists visiting Rishikesh it becomes mandatory for you to keep your hands sanitised to avoid any kinds of infections and allergies.
b. You will surely not want things to spice up in your stomach! Opt out of consuming heavy meals. Try having food items which are less oily and spicy.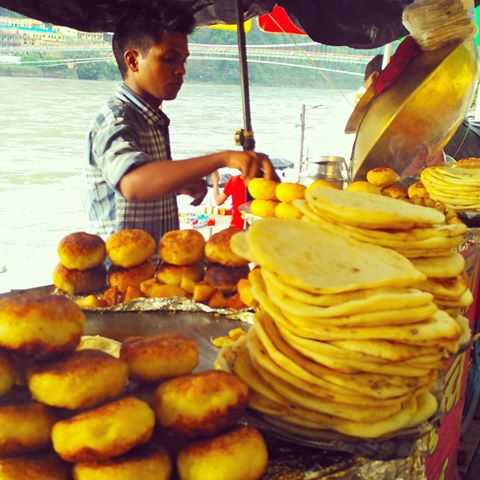 c. It is essential for you to apply sunscreen. Sunglasses and hats second the list.
d. Drink only mineral water. While buying a bottle ensure that it is properly sealed.
e. If fruit juice is something, you are missing then grab a can from your nearby shop instead of heading towards a roadside vendor.
f. Keep a handy first aid kit comprising of necessary medicines, mosquito repellents, band-aids, and antibiotics.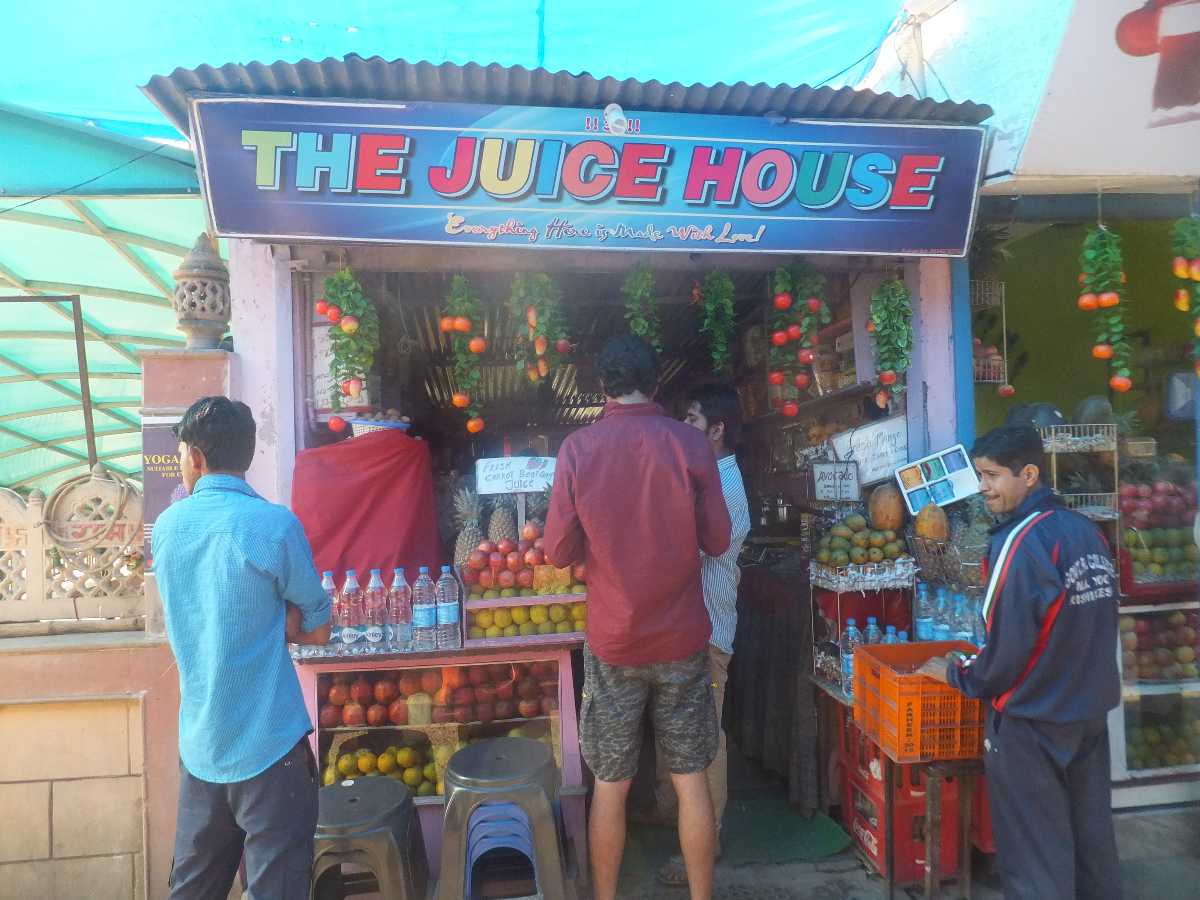 4. When to Wear In Rishikesh
Being a town of religious beliefs, Rishikesh requires you to dress demurely. Women, choose clothes that reveal your body at the least. Opt for clothes giving full body coverage. While men can go shirtless if they want but you need not remove clothes while taking a dip in the holy waters of Ganges.
For Summers (April- June)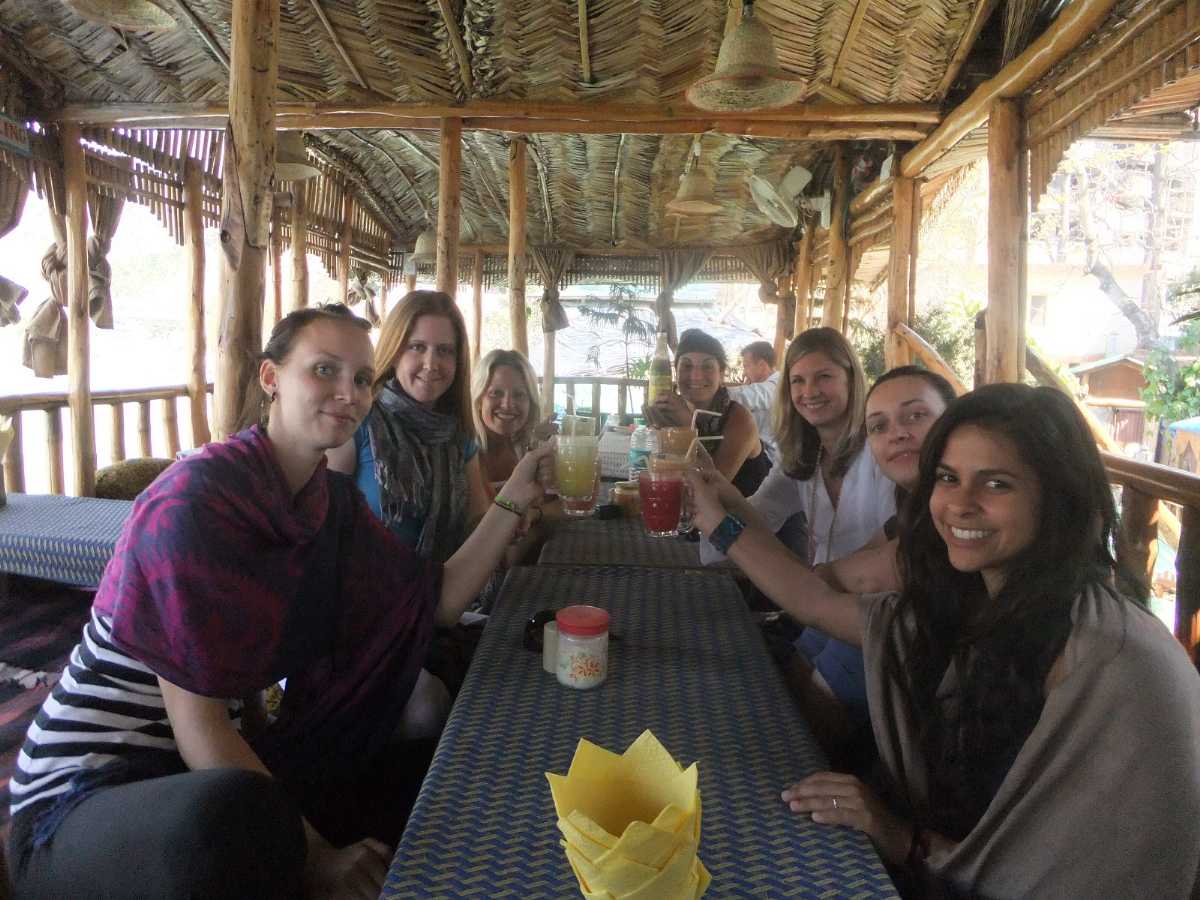 Anything loose in the cotton fabric is good to go during the hot season. Body-hugging clothes are a big No. Females can get hands over traditional kurtas which are readily available in markets.
If you're planning to taste the atrocities of adventure grab a pair of good hiking shoes.
For Monsoons (July-September)
Rishikesh observes a high amount of rainfall during the monsoon season. Though people avoid visiting the place during this season due to strong water currents, you could take an umbrella and raincoat along if you still wish to visit. Again, cotton clothes are advisable.
For Winters (October-February)
The sacred grounds experience chilly winters especially in the months of December and January. Get a bag full of woollens and a pair of boots if you want to survive the winters in Rishikesh. Though the weather brings forward the ecstatic beauty of Rishikesh you should be well prepared for the chills it throws at you. Days are still warmer, so you can think of wearing light jackets.
5. Yes Rishikesh is a Dry City
A home to Ram Jhula, Laxman Jhula and many temples, Rishikesh is a pious place. Owing to its prayerful culture and origins the government has totally banned the consumption of alcohol in its municipal boundaries. In other words carrying and consumption of alcohol is prohibited in Rishikesh.  
6. Permits
No special permits are required.
7. Travelling With Children to Rishikesh
Undoubtedly yes! Rishikesh is a place where you can travel with your children. It is perfect for a family outing.  Lush green valley and cold waters of the Ganges make it a perfect place for children to visit. A minor disadvantage would be that if your child is way too small, he/she won't be able to take part in adventure activities.
Despite a growing number of visitors from different regions of the world, the small town of Rishikesh has managed to maintain its ancient purity. How beautiful is it to travel for peace? Visiting the holy place is an answer to this question. Come to experience the journey of the self!