Planning your trip to the mountains this summer? Planning something thrilling and adventurous or want to spend a few days in tranquillity and amidst nature? Well,
Rishikesh
is one of the top places we think you should visit! Nestled in the foothills of the mighty Himalayas, Rishikesh offers a spiritual sojourn, amazing adventure activities and perfect sceneries and landscapes to practice your yoga and find inner peace. Now, how about trying a bit of everything during your trip to the Yoga Capital of the World?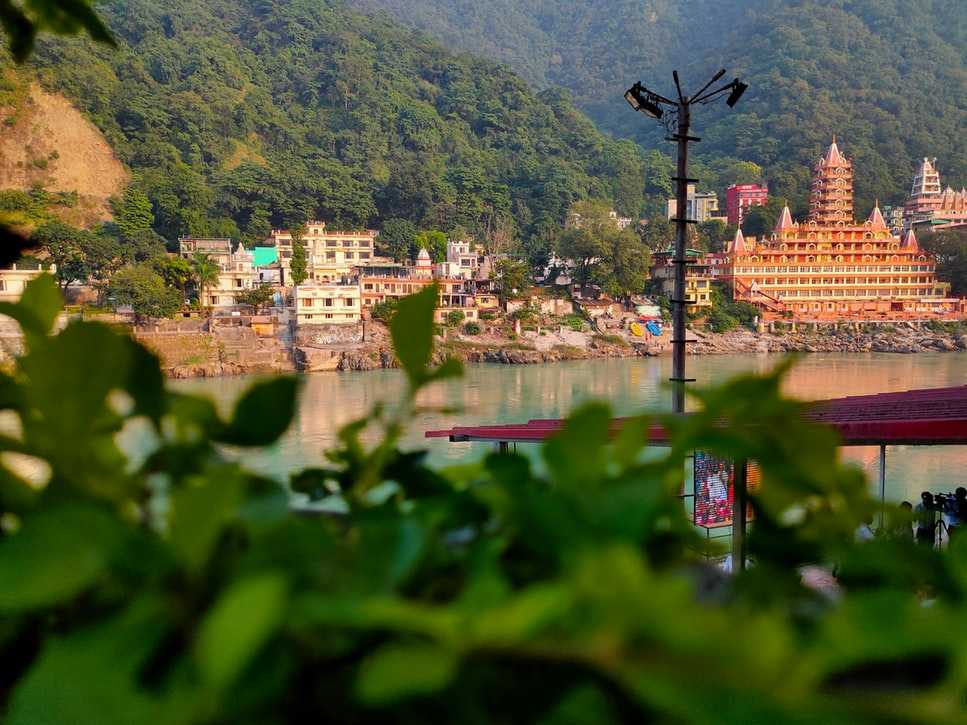 We have created the best itinerary for you, blending everything the Rishikesh has to offer just under INR 10,000 and this will definitely make you start planning to visit Rishikesh soon!
How to reach Rishikesh
Rishikesh is easily accessible from all the major cities like Delhi, Chandigarh, Haridwar, Dehradun, Haldwani and many more.

By Road
Road connectivity to Rishikesh is excellent and can be reached easily via bus or private vehicle. Located at 238 km from Delhi, 223 km from Chandigarh, 45 km from Dehradun, 239 km from Haldwani and only 20 km from Haridwar, UTC buses for Rishikesh are easily available.

By Train
The nearest railway station to Rishikesh is Haridwar railway station. After Haridwar, You can also opt for Dehradun railway station. These railway stations are well-connected to all the major cities in India with many regular express and superfast trains. To reach you can hire a sharing cab or rickshaw or take a bus to Rishikesh.

By Air
The nearest airport to Rishikesh is Jolly Grant in Dehradun. If traveling from abroad, you can take flight to New Delhi or Chandigarh and then board another flight from Dehradun. From Dehradun, one can hire a car or travel by any local transport to Rishikesh.

Best Time to Visit Rishikesh
Although the weather is pleasant all year round, September to June is considered for any adventurous sports in Rishikesh. Summers are quite hot compared to the rest of Uttarakhand but March attracts many Yogis as many Yoga festivals are celebrated in this month. Winters are crisp and perfect if you want to escape from the extreme city heat. 
Day 1
Begin Your Trip on a Spiritual Note!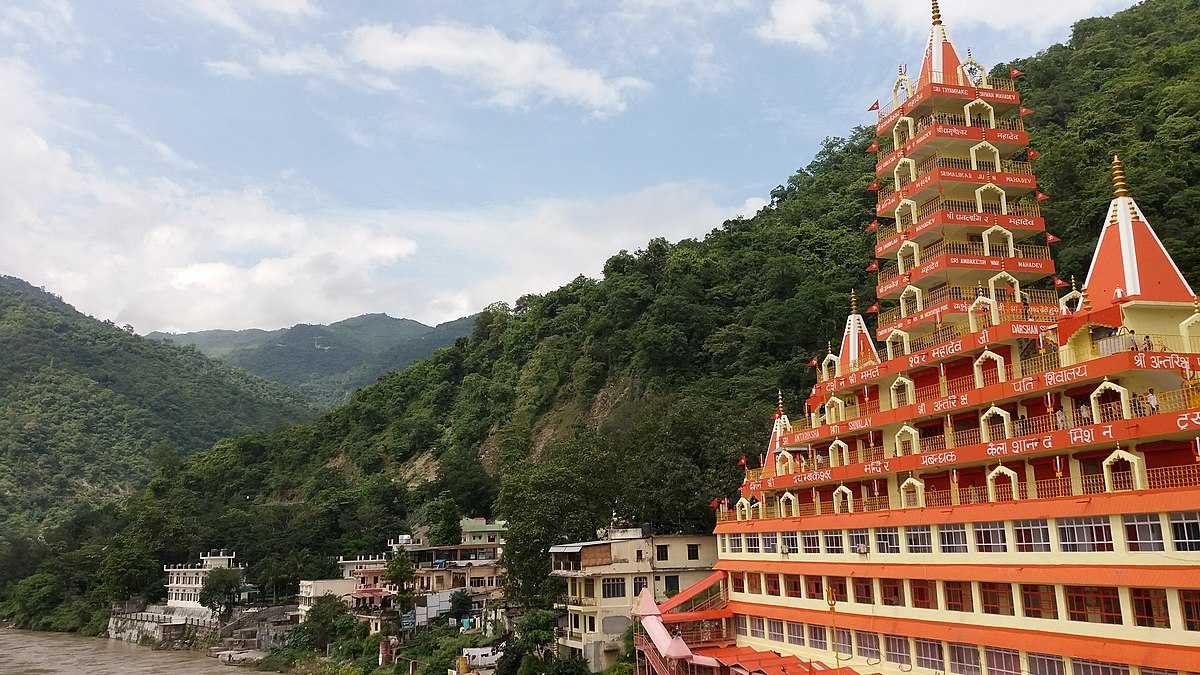 Lakshman Jhula- Believed to be built by Lord Lakshman for his brother Lord Rama and sister-in-law Sita to cross the River Ganga at the ery spot where today's Lakshman Jhula is standing. It is 450 feet long at 70 feet height from the river and one of the top attractions in Rishikesh. 
Lakshman Mandir - Located at only 5 mins from Lakshman Jhula at the banks of river Ganga, this is an ancient temple dedicated to Lord Rama's younger brother Lord Lakshman. Built a couple of centuries back by a king of Kashmir, the temple still stands perfectly. 
Tera manzil Mandir - Tera Mazil mandir, literally translating to 13 floors temple is a holy multistory temple on the banks of the river Ganga, built next to Lakshman jhula. Every floor of the temple holds a series of mini-temples dedicated to all the gods and goddess with eye-catching murals and statues dedicated to the deities. 
Ganga Aarti at Triveni Ghat - Ganga Aarti at Triveni Ghat is one of the most beautiful Ganga Aartis you will ever see. With devotees and tourists sitting on the staircases, facing the majestic Ganga river and setting sun with all the pandits prepping for evening aarti is a view to behold. But as the Aarti starts, the vibes of this ghat is something only to be experienced. 
Places to Eat 

1. Little Buddha Cafe

Address: Laxman Jhula, Tapovan, Rishikesh
Cost for two: INR 700
Timings: 8am - 11pm
2. 60's Beatles cafe

Address: Paidal Marg, Laxman Jhula, Tapovan, Rishikesh
Cost for two: INR 600
Timings: 11am t- 9.30
Day 2 
Jump from the Highest Bungee in India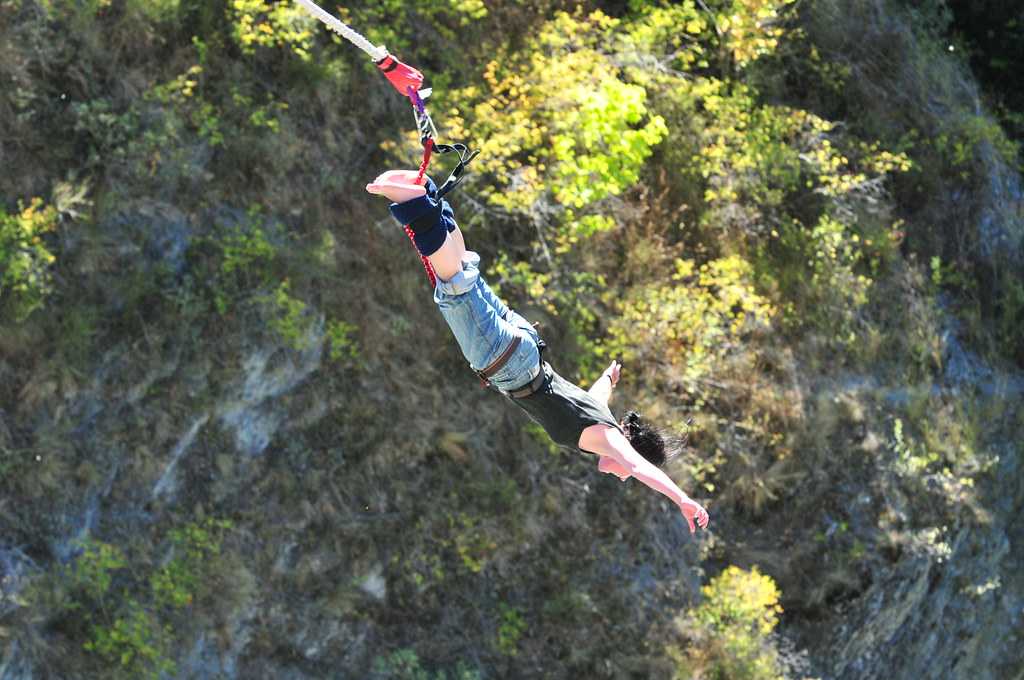 Morning Yoga at Ganga Ghat - There are many centres and ashrams teaching Yoga, and you can enrol for one-day yoga session which you can practice at the banks of the river Ganga. Early mornings of Rishikesh are very peaceful, and the view of the town is amazing!
Bungee Jumping - Indulge yourself in some action pack afternoon! Rishikesh is known for its spirituality, but it is also known as the "Adventure Capital of India" offering ultimate adventurous activities. Bungee jumping is one of the most popular adventure sports as at 83m height, it is the highest bungee in the country.
Neelkanth Mahadev Temple - Located at the altitude of 4363 ft, Neelkanth Mahadev temple is dedicated to Lord Shiva. It is believed that venom that came out during Samudra Manthan, this is where Lord Shiva consumed it. After consuming the venom, his throat turned blue, called as Neelkanth in Hindi, hence the name of the temple. 
Places to Eat

1. Pure Soul 

Address: Badrinath Road, Opposite Balaknath Mandir, Tapovan, Rishikesh
Cost for two: INR 450
Timings: 7am  10:30pm
2. Ganga Beach Cafe

Address: Laxman Jhula, Tapovan, Rishikesh
Cost for two: INR 500
Timings: 7.30am  11pm
Day 3
Traverse Through the Roaring Ganges!
Vashishta Gufa - Vashishta Gufa is a sacred cave where Sage Vashishta, one of the seven great sages of ancient India, stayed and meditated. It is said that after all his children died, he tried ending his life by drowning in the River Ganga, but Goddess Ganga refused his plea. Upon that wife of Vashishta, Arundhati decided to stay in a cave for its pleasant location, and they stayed there for quite a long period of time. In 1930, Swami Purushottamand maintained this cave which is managed by Swami Purushottamananda Trust. 
Neer Garh Waterfall - A peaceful hike to the nearby Neer Garh Waterfalls has to be one of the top things to do in Rishikesh. A series of three breathtaking waterfalls make Neer Garh Waterfalls. Falling from a 25 feet high cliff, the hike is untouched by civilization offering the most stunning nature for you to experience. 
River Rafting - Ganga rafting is yet another most loved adventure sport in Rishikesh. Rafting is available for all types of people, from the easiest to the most daring currents! 
Camping at Shivpuri -  Shivpuri is a tiny village located only 18 km from Rishikesh. There are many camps available offering amazing scenic views of the region. Camping at Shivpuri offers the soothing sound of water gushing down the Ganga river, birds chirping in the morning and many other outdoor activities.
Places to Eat

1. Freedom Cafe

Address: Laxman Jhula, Tapovan, Rishikesh
Cost for Two: INR 550
Timings: 8am - 11pm
2. A Tavola Con Te

Address: Laxman Jhula, Tapovan, Rishikesh
Cost for Two: INR 700
Timings: 8am - 12pm - 3pm, 5:30pm - 9:30pm
Day 4 
Walk into the Colourful Ruins of Chaurasi Kutia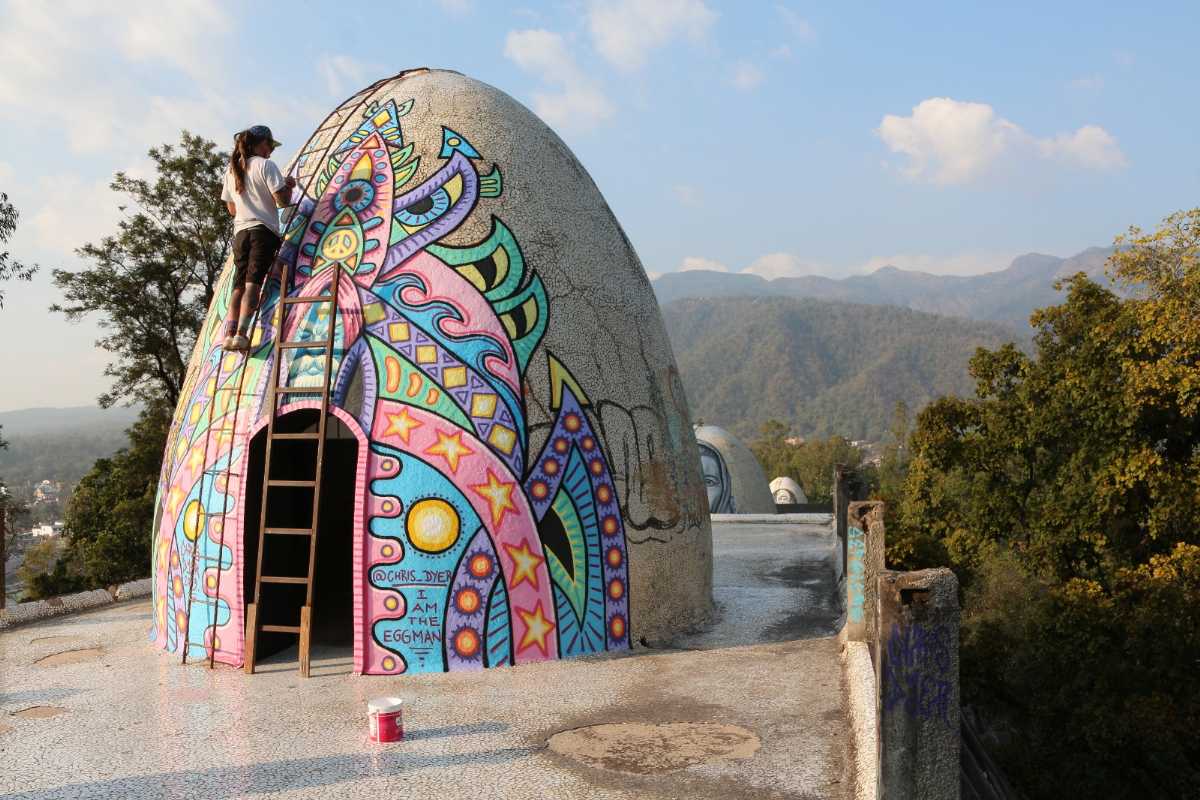 Ram Jhula - Another famous landmark in Rishikesh city is Ram jhula, an iron suspension bridge connecting Sivananda Ashram with Swargashram. A bit smaller and less crowded than Lakshman Jhula, Ram Jhula is the perfect spot to dip your feet in the river and relax while absorbing the bustling beauty of the city. 
Beatles Ashram - Also known as Chaurasi Kutia, Beatles Ashram was known as International Academy of Meditation in the 1960s and 1970s. A hub for students of Maharishi Mahesh Yogi, who invented Transcendental meditation technique, was also visited by the famous rock back The Beatles which attracted a lot of global attention. But in 1990s, the entire site was abandoned and converted into the local forestry department and now home to some of the most beautiful graffitis. 
Evening Ganga Aarti at Parmarth Niketan Ashram - Head to Parmarth Niketan Ashram to witness the Ganga aarti every evening. Aarti is performed by the students studying Vedas with a huge Lord Shiva Statue right in front of you. The evening rituals start with bhajans, prayers and then Aarti, you will end your day perfectly with an energetic evening at the Ashram.
Places to Eat

1. Chotiwala 

Address: Atma Prakash Marg, Swargashram, Across Ram Jhula, Tapovan, Rishikesh
Cost for Two: INR 500
Timings: 7.30am - 11pm
2. Cafe Omkar

Address: Swargashram Taxi Stand, Jonk Road, Ram Jhula, Swarg Ashram, Rishikesh
Cost for Two: INR 500
Timings: 11am - 10pm
Day 5 
Witness the Breathtaking Sunsets in Rishikesh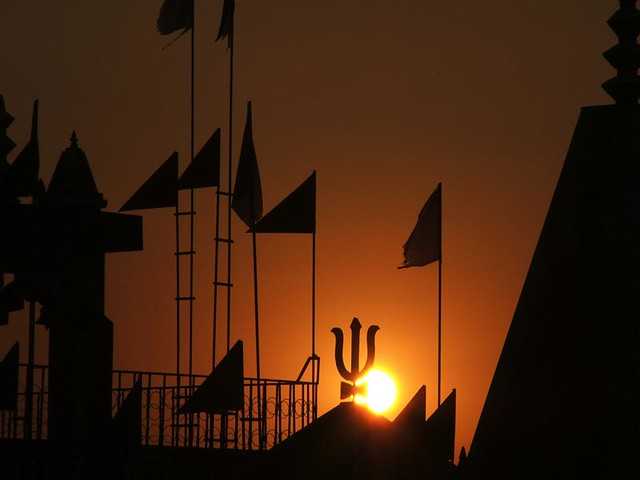 Muni ki Reti - Translated as "SAnd of the Sages", Muni ki Reti is believed to be the gateway for the Char Dham Yatra. Muni ki Reti has also been mentioned in Mahabharata, where King Bharat did his penance. Now home to several temples, ashrams and yoga centres, It has to be on your list!
Walk on Astha Path - Aastha path, also known as  Marine Drive, is a 3km long pathway, running along the shores of Ganga river. Astha means Belief and Path define Way; hence a Way of Belief is built to offer the most spiritual experience. The Path is around 6m wide and starts from Triveni Ghat to Barrage and soon to be extended up to Ram Jhula. 
Sunset at the Ganga Beach - End your trip by witnessing one of the mesmerizing sunsets near Ram Jhula. Ganga beach is an extended shore with access to the river is one of the cleanest and most beautiful beaches you will ever see! White Sand, turquoise Ganga river flowing with chants of Ganga Aarti and Ram Jhula twinkling in the background as the sun goes down is hands down the most amazing evening you will spend in Rishikesh. 
Places to Eat

1. Shambala Cafe

Address: Paidal Marg, Laxman Jhula, Tapovan, Rishikesh, Tapovan
Cost for Two: INR 400
Timings: 9.30am - 9pm
2. Shree Ram Restaurant

Address: Near Geeta Press, Swarg Ashram, Rishikesh
Cost for Two: INR 400
Timings: 8am - 10pm
Places to Stay in Rishikesh
1. Blue Jay Hostel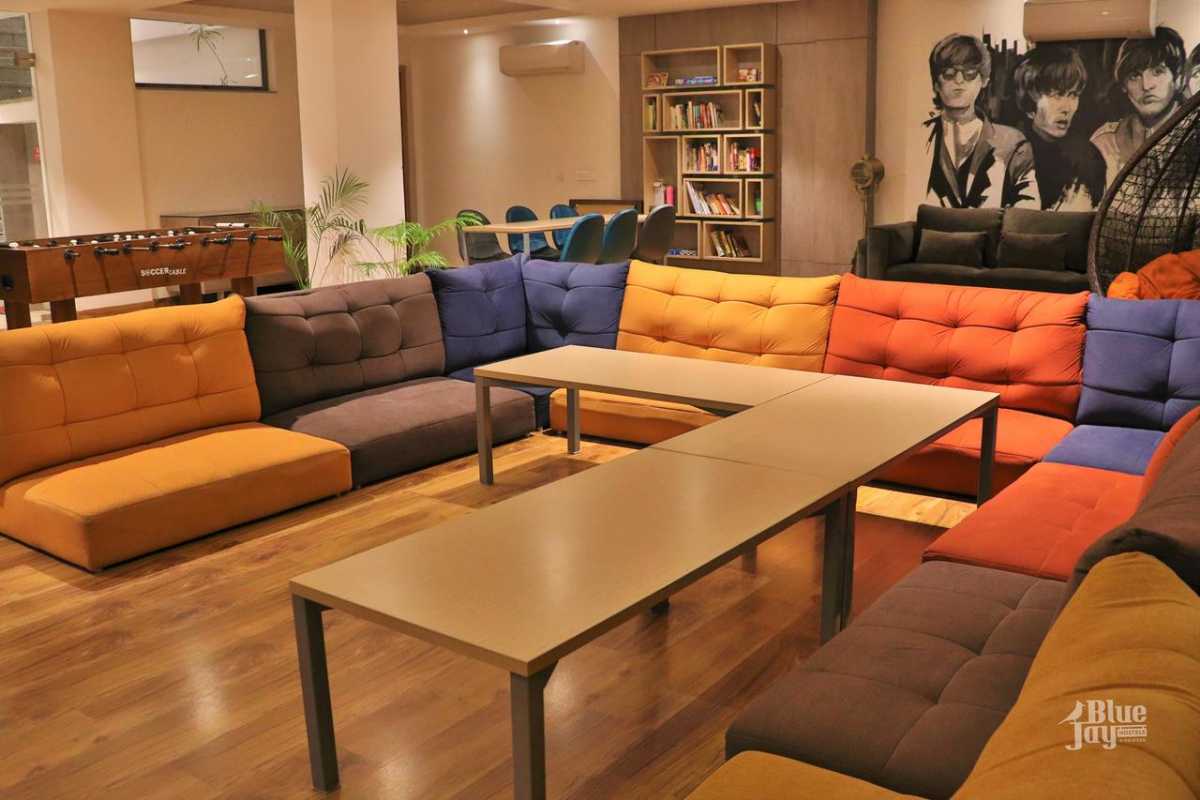 Address: Blue Jay Hostel, Opposite Ayur Park, Near SBI Bank Jonk, Badrinath Road, Tapovan, Rishikesh
Cost for One Night - INR 532
Book This Hotel
2. Backpacker Panda Rishikesh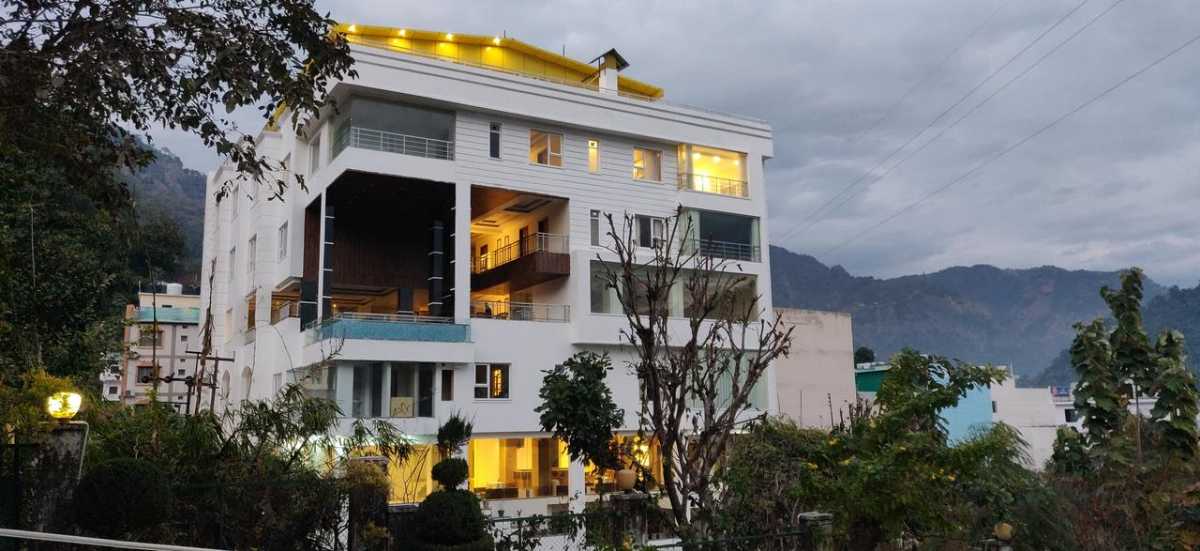 Address: Tapovan, Next to Deecon Valley apartment, Rishikesh
Cost for One Night - INR 343
Book This Hotel
3. Hotel Yog Tapovan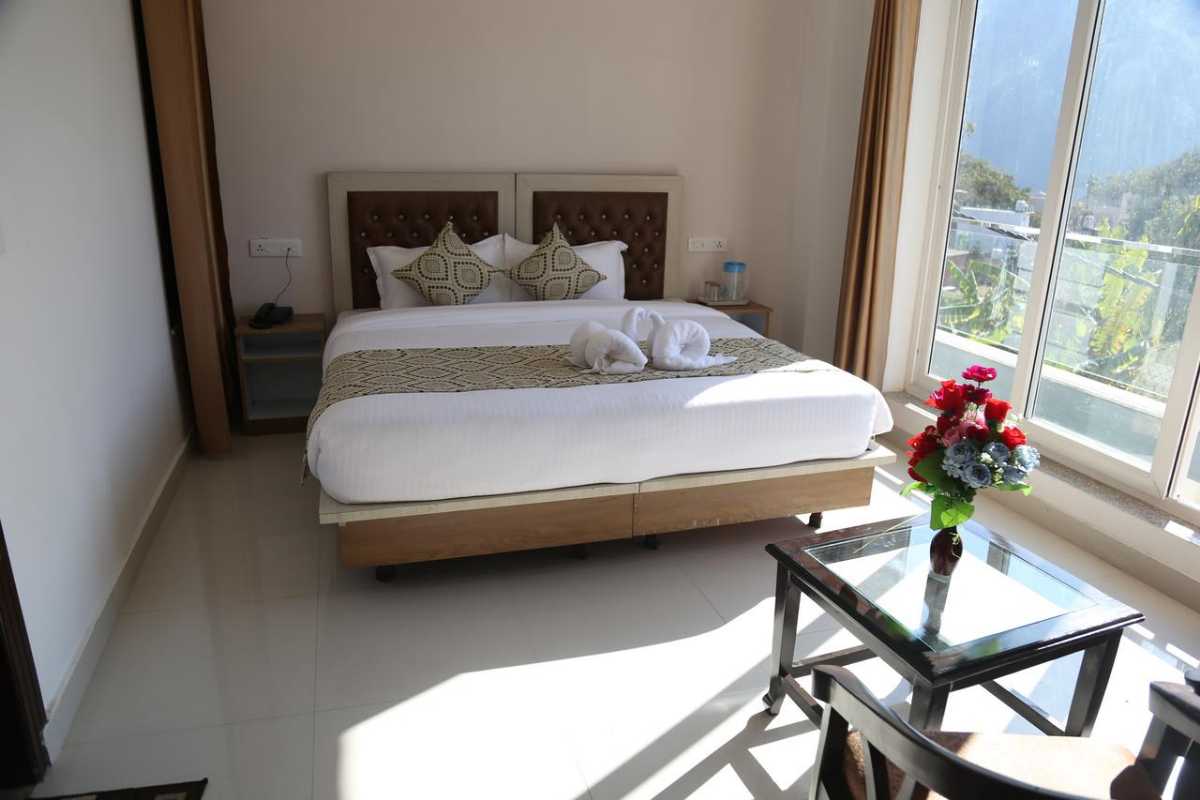 Address: Lakshman Jhula, Tapovan, Rishikesh
Cost for One Night - INR 1800
Book This Hotel
4. Hotel Grace Ganga - The Himalayan Retreat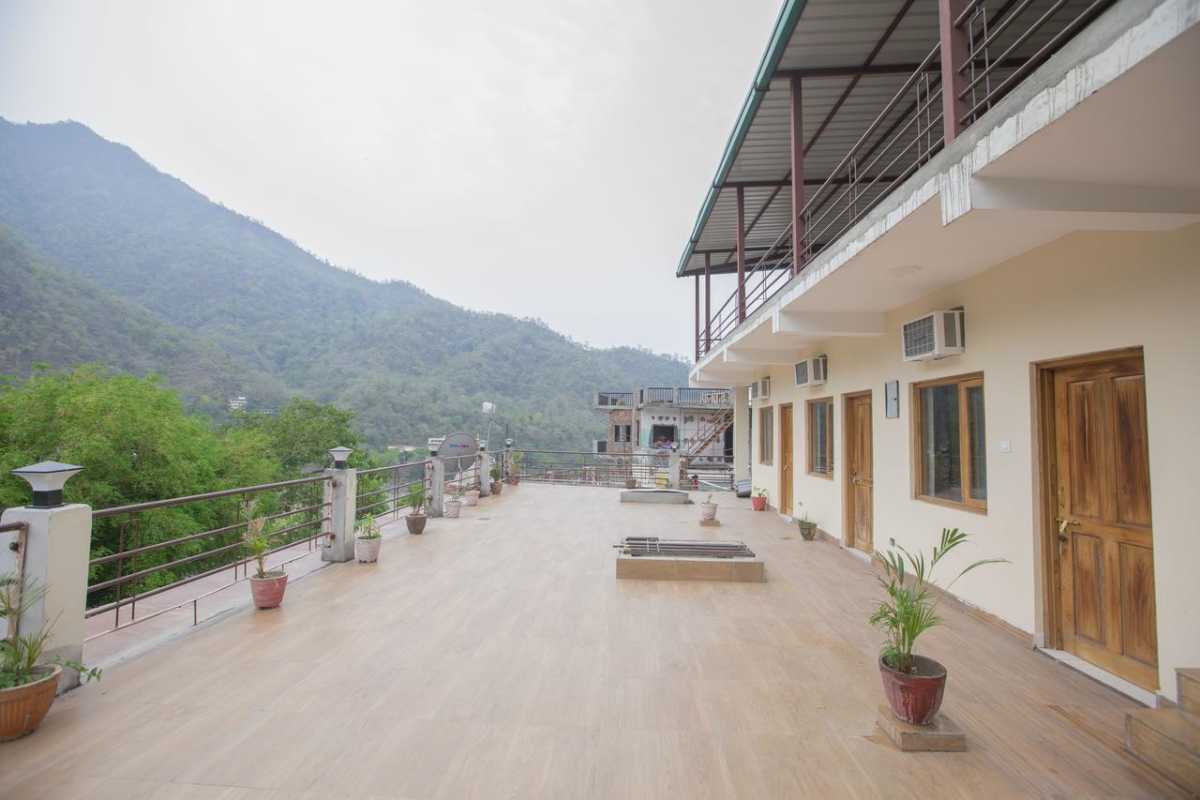 Address: Lakshman Jhula, Tapovan, Rishikesh
Cost for One Night - INR 959
Book This Hostel
Now that you have the perfect 5 days Itinerary in hand, so when are you planning your getaway to Rishikesh? Let us know in the comments below.