The weekend's around the corner, and you haven't got anything planned? Going on a picnic with your family or friends makes for a perfect day out. It is like a short trip that provides a break from the hubbub of city life.
Jaipur
is a beautiful city with a distinct, colourful culture that attracts people from across
India
. But if you live in Jaipur, you must be quite acquainted with the famous tourist spots.
Take a break from the crowded cliched destinations and wander outside the city to these picnic spots near Jaipur:
1. Vidyadhar Garden
Distance from Jaipur:
10 km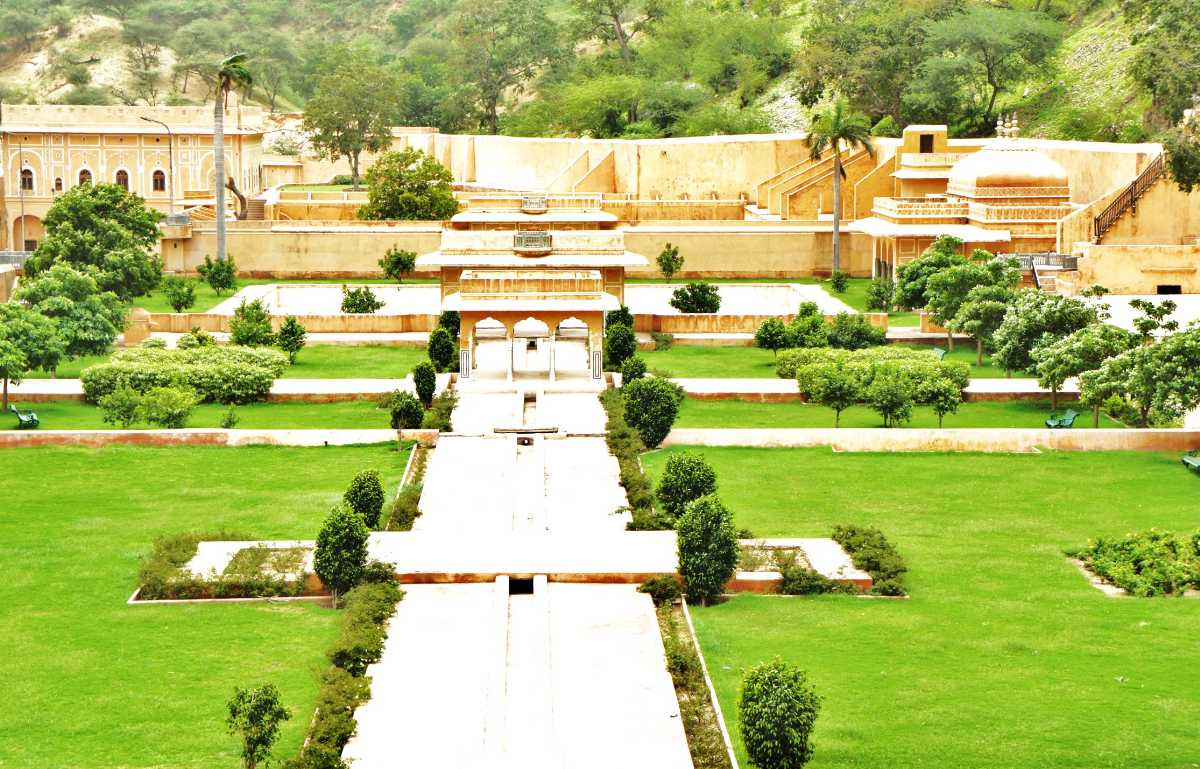 2. Sisodia Rani ka Bagh
Sisodia Rani ka Bagh is a beautiful palace built by Maharaja Sawai Jai Singh II, to gift his wife. This place is a perfect place for a photoshoot, has beautiful gardens, set in a valley and has painted pavilions which are breathtaking and impart a refreshing look. The paintings of eternal lovers, Radha-Krishna on the walls and pavilions symbolizes love for his wife. The best time to visit Sisodia Rani ka Bagh is between July to September, as this is marked as the start of monsoon which is best for visiting Jaipur. Also, one can reach here by road, local buses or by hiring a taxi.
Distance from Jaipur:
10 km
Entry Free:
Indian Tourists- INR 50; Foreign Tourists- INR 200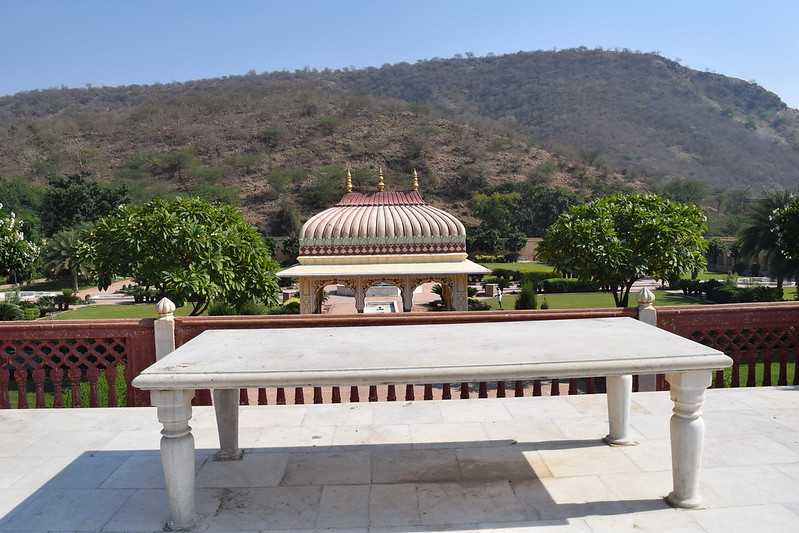 3. Chokhi Dhani
Choki Dhani, a well-known tourist attraction in Jaipur is known for its rich Rajasthani heritage and cultural manifesto. Mini village fairs held here attract a lot of tourist attention with colourful art, clothes and local food. Chokhi Dhani is popular at nights but it's a great option for a day out as well.
Distance from Jaipur:
20 km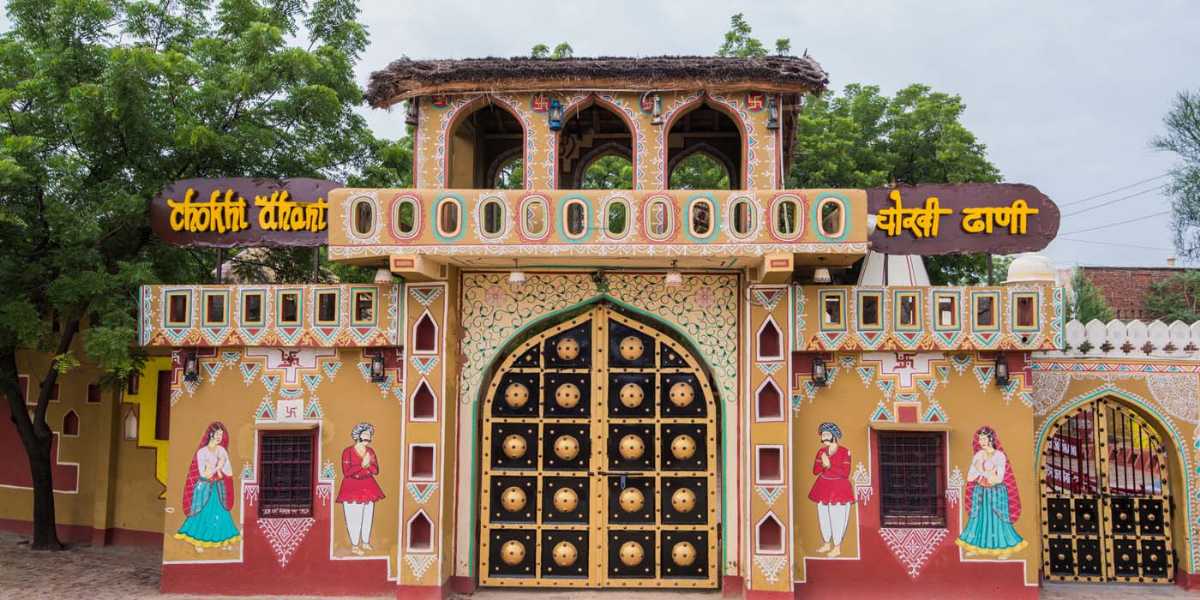 4. Ramgarh Lake

Distance from Jaipur: 39 km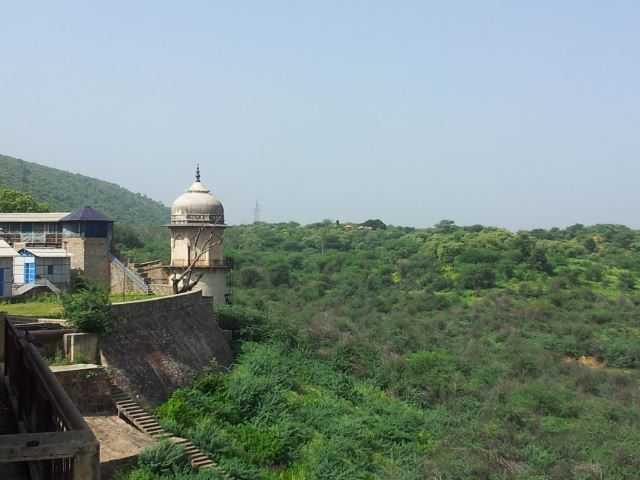 5. Chandlai Lake
Distance from Jaipur:
31 km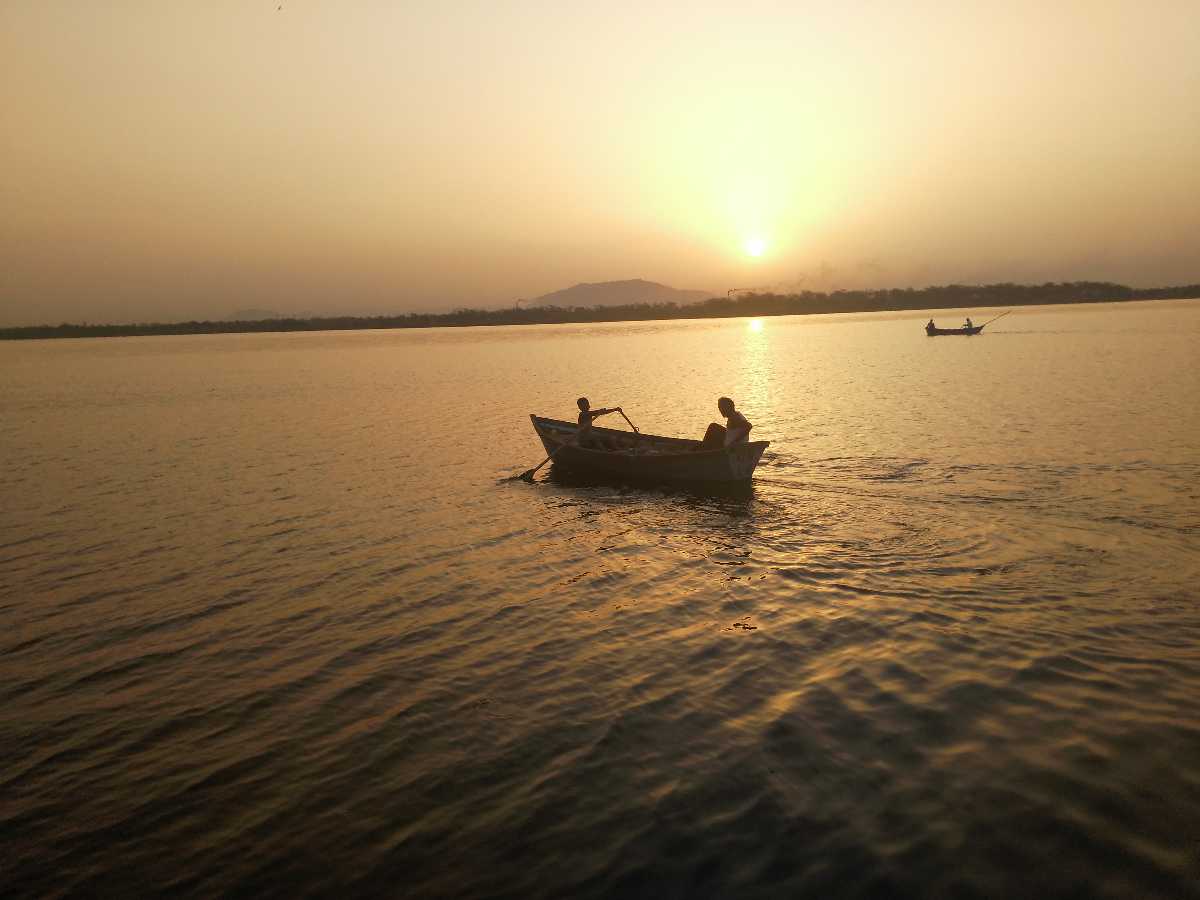 6. Sambhar Lake
Distance from Jaipur:
96 km
7. Pink Pearl Water Park
Located on the Jaipur
Ajmer
Expressway, Pink Pearl Water Park is an ideal picnic spot. This is one of the biggest water parks around Jaipur and is popular among families. It is managed by the
Chokhi Dhani
Group and therefore is well maintained. You can spend an entire day here with your family or friends going through joy rides, adventure rides and slides, shake a leg in the rain dance section or lie and relax in the wave pool. The park has something for every age group.
Distance from Jaipur:
17 km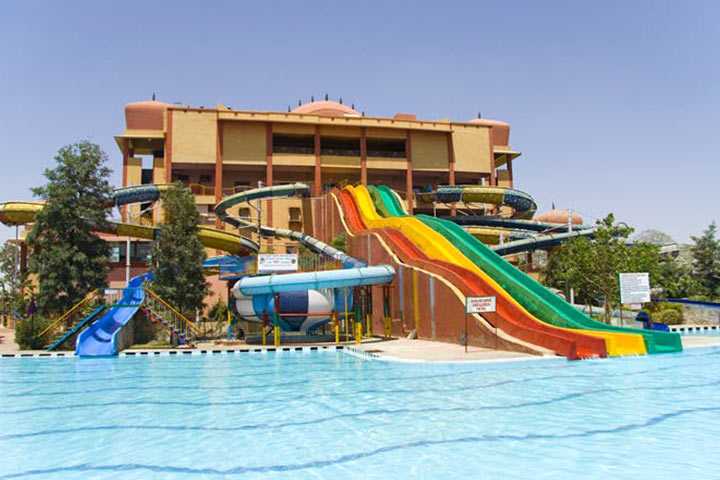 8. Bagru Village
Bagru Village is the area surrounding the famous Bagru Fort. Located on the Jaipur-Ajmer road, this village is an ideal location for a day out. Here, you can witness the artisans of the great hand-printed textile industry at work. The Bagru village is known for producing beautiful block print handlooms. You can visit the shops, purchase the locally made prints and can also try out your hand at this age-old craft.
Distance from Jaipur:
28 km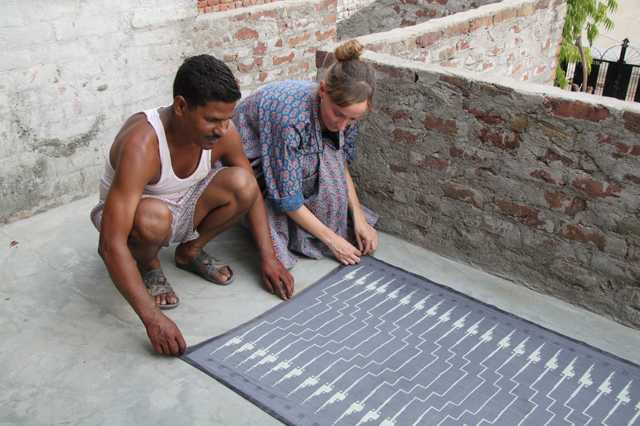 9. Bhangarh Fort
Bhangarh Fort is a 16th-century fortress in Rundh Bhangarh. It was built by the Kachwaha ruler of Amber, Raja Bhagwant Singh, for his younger son Madho Singh.
The reputation of this place, as the most haunted place in India, precedes it. But during the daytime, it is a beautiful majestic fort. Entry into the fort is not allowed before sunrise or after sunset. You can head here with a group of friends or family and make an adventurous day out of it. Be sure to hire a local guide who will tell you some eerie as well fascinating stories. There are three stories to explore although most of the fort now stands in ruins. Despite the legends attached to it, the fortress is truly enchanting.
Distance from Jaipur:
89 km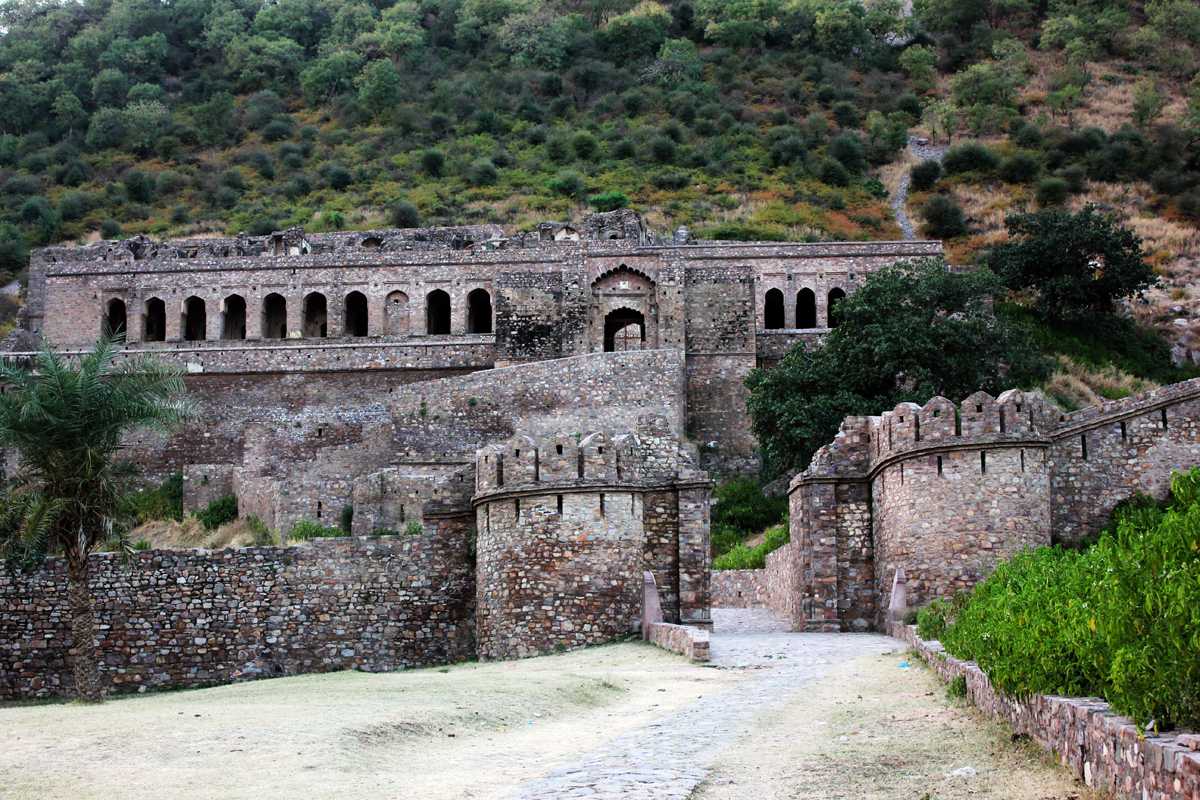 10. Abhaneri
Abhaneri, a village in Dausa, is popularly known as the "City of Brightness". It has an incredible stepwell which has 11 levels. It is one of the most beautiful stepwells in India. Abhaneri is also famous for its temple " Harshat Mata Mandir", which according to the villagers, brings light to the village. Abhaneri is also famous for its scenic stones, architecture as well as folk dances such as Ghoomar, Kalbeliya, etc. One can easily reach the village by road.
Distance from Jaipur:
95 km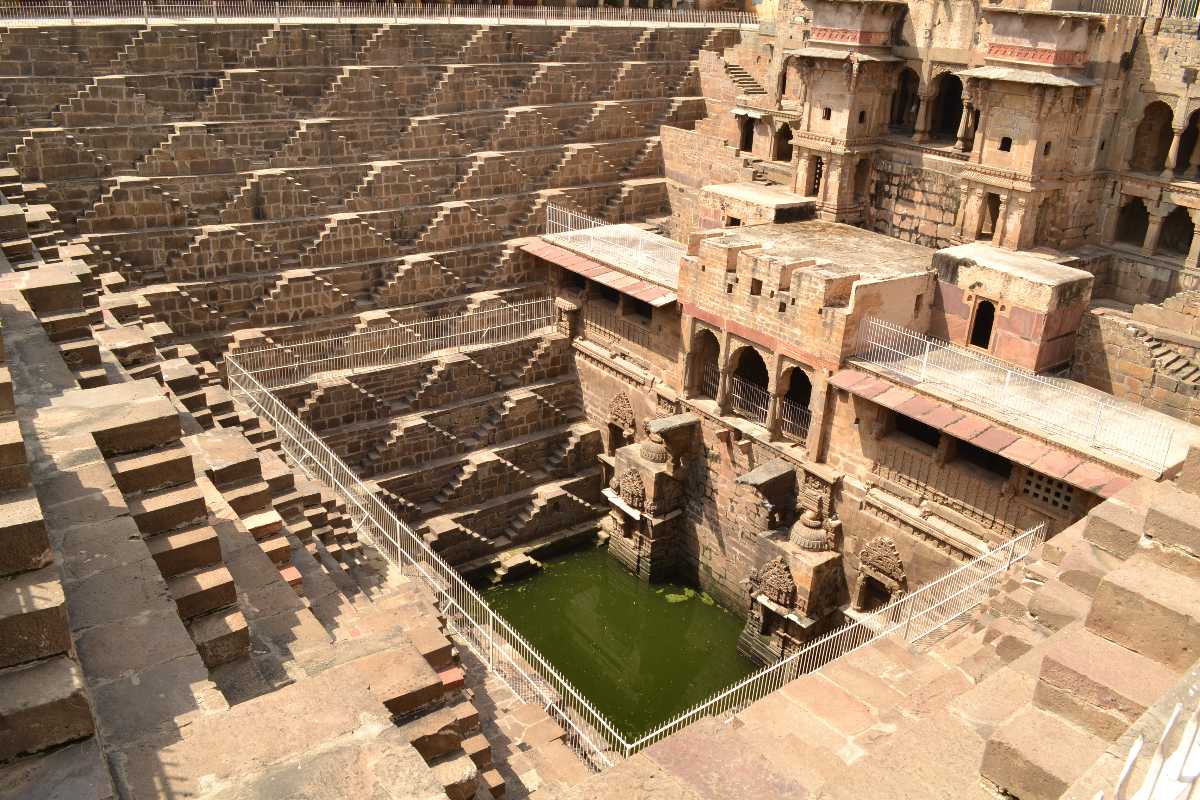 11. Samode Palace
Samode Palace is an architectural marvel as it beautifully blends the Rajasthani and Mughal styles of architecture. Despite being around 500 years old, it still exudes beauty. A part of the palace has been turned into a luxurious heritage hotel. This is perfect for a day excursion. You can revel in the elegant architecture of mirror work, the beautifully maintained garden, and even dine in luxury at the hotel restaurant. You can also shop for bangles in the surrounding town, a craft at which this place excels.
Distance from Jaipur:
42 km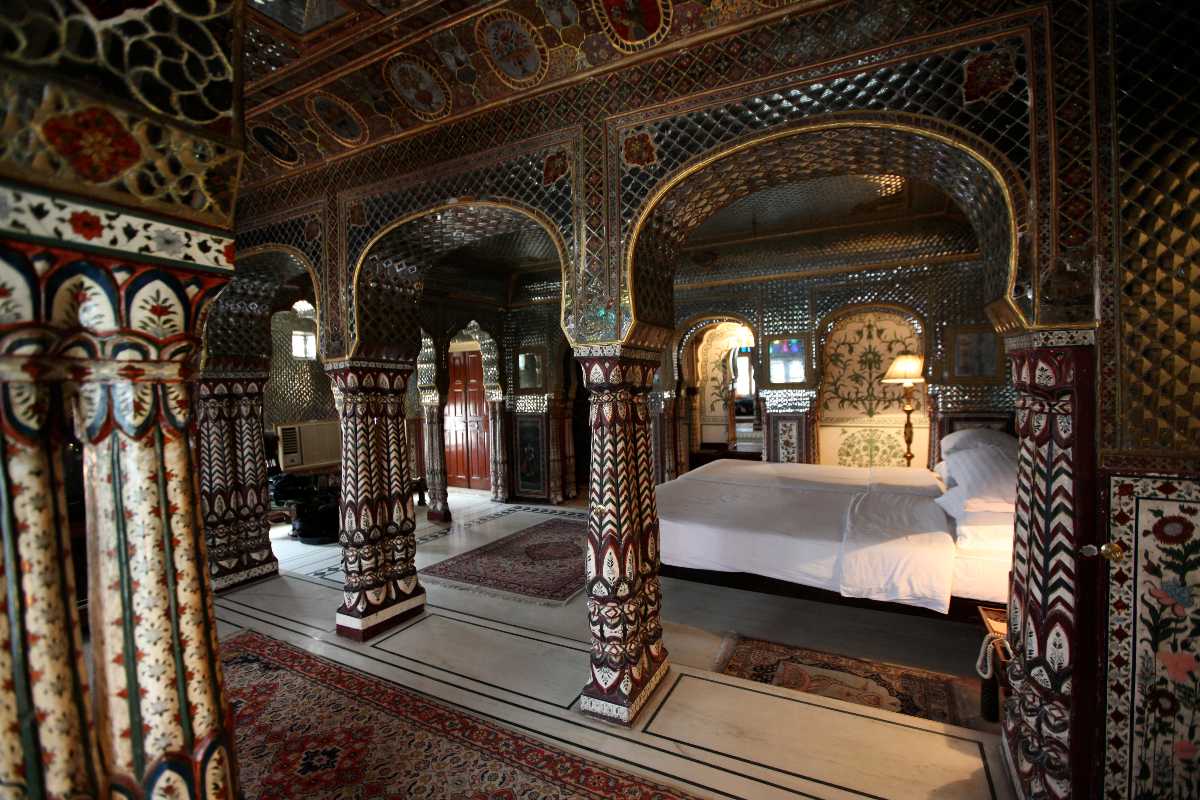 12. Sariska National Park
Located in the
Alwar
district, Sariska National Park is home to a variety of flora and fauna like langur, chital, sambhar, macaque, golden-backed woodpeckers, tigers and the largest population of peafowl. Sprawling across an area of 800 square kilometres, this wildlife reserve is perfect for an adventurous picnic. You can also indulge in wildlife safaris, and if lucky, you might spot a tiger.
Distance from Jaipur:
107 km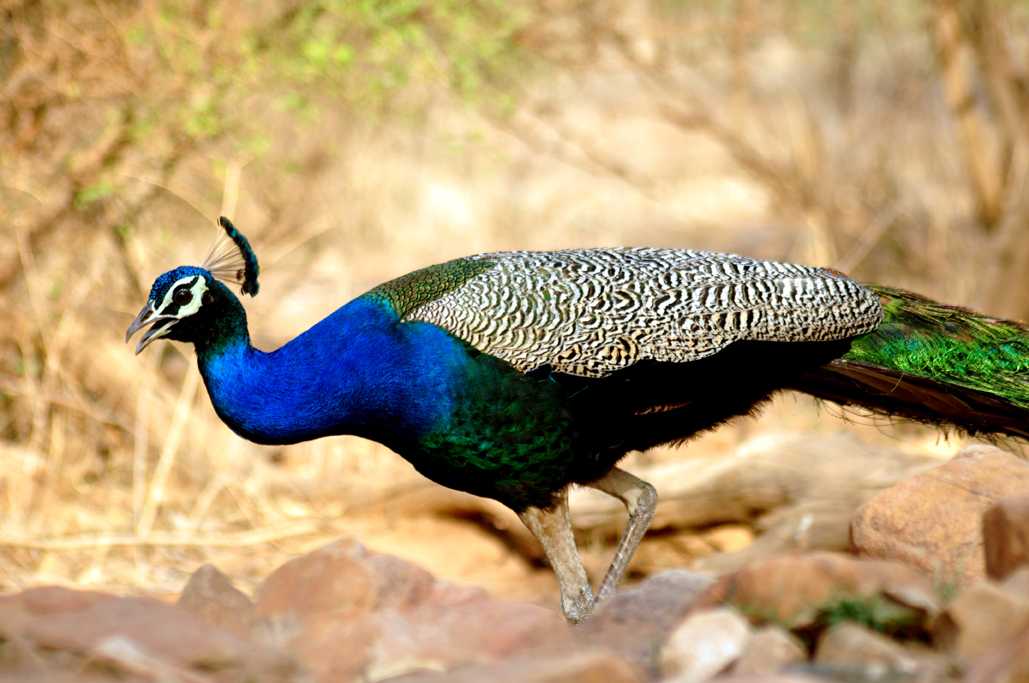 13. Siliserh Lake
Siliserh Lake is a favourite picnic spot located in Alwar. Spread across an area of 7 km and is situated close to the Sariska
Wildlife
Sanctuary. You can pack your food and enjoy it beside the lake, against the backdrop of the Aravali hills. You can also partake in boating or sit and enjoy the beautiful view.
Distance from Jaipur:
144 km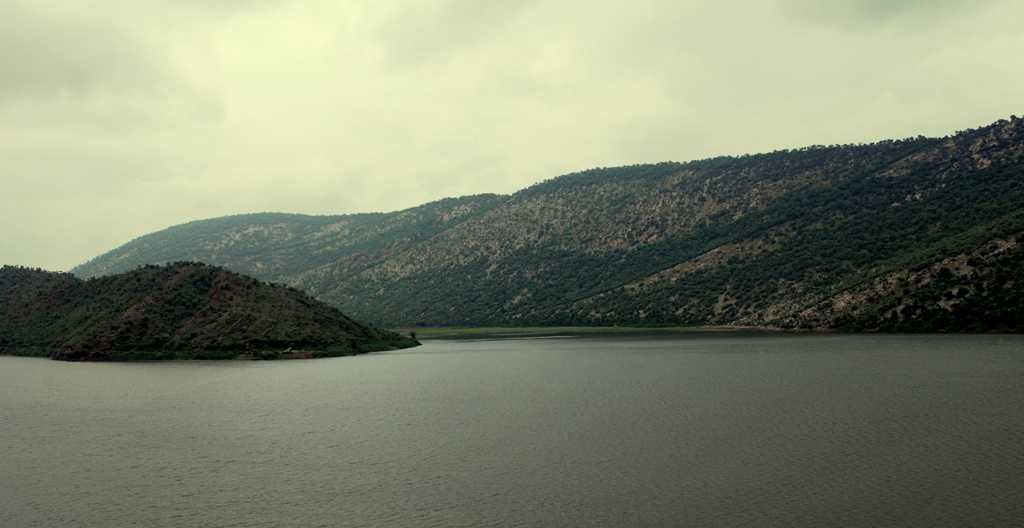 The next time you are looking for a place for a quick getaway from the hustle and bustle of city life, the areas mentioned above won't disappoint.